Tell the NSA:
StopWatching.US
Features
•
latest news
•
best of news
•
syndication
•
commentary

Feature Categories



KILLRADIO
printable version - json version - email this article - view hidden posts - tags and related articles

View article without comments by Jose Maria Sison Wednesday, Nov. 28, 2012 at 2:40 AM

We, the International League of Peoples´ Struggle (ILPS), express our warmest greetings of solidarity to GABRIELA as you hold your 11th National Congress and celebrate your 28th year of activism and service to the Filipino women and the Filipino people in the struggle for national freedom and democracy.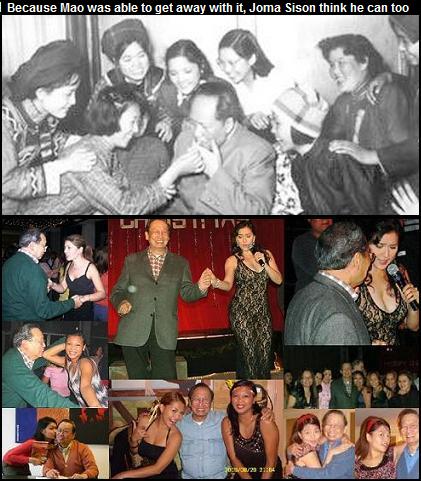 1-jose-maria-sison-cpp-ndf-ilps-gabriela-women-mao-playboy.jpg, image/jpeg, 421x481

We congratulate you for successfully gathering the women activists from the ranks of workers, peasants, urban poor, migrants, youth and professionals in order to take up the goal-oriented theme: "Advance and Strengthen the Women's Struggle towards the Upsurge of People's Resistance Against the Worsening Attacks on Livelihood and Human Rights!"

Your call to action is timely and important. The world and our country today are in the throes of a severe crisis. This is the result of the anti-worker and anti-people laws of motion of monopoly capitalism, particularly the super-exploitativeness and bankruptcy of the neoliberal policy of "free market" globalization. The economic and social crisis is generating state terrorism and wars of aggression. Under these conditions, women suffer and must fight for justice and peace.

Before you can define your tasks, you must know the situation, sum up your experience and evaluate your current strength and prospects. We welcome your highlighting of GABRIELA´s triumphs in the last three years, particularly in campaigns, public education, services and organizing work on the issues of violence against women, women's economic and political rights, and women's right to health care and basic social services.

You must continue to respond to the challenges posed by national oppression, exploitation and poverty, lack of access to jobs and livelihood, increasing incidences and emerging forms of violence against women, human rights violations and foreign military presence, and the effects of climate change and environmental destruction on the lives of Filipino women. You must criticize the semi-colonial and semifeudal ruling system and the current Aquino regime of big compradors and landlords who are servile to US imperialism.

It is timely for your Congress to discuss and prepare for the forthcoming national elections in 2013. You must agree on the ways to promote and expand grassroots women's political participation and push the women's agenda for needed reforms through policy advocacy at all levels of governance. You must also strive to strengthen solidarity with the women of the world against imperialist attacks and intervention.

We commend your decision to honor the women who have dedicated their lives to the defense and advancement of women´s rights and to the struggle for the liberation of the oppressed women and for the improvement of their social conditions. It is fitting to render homage to the women who work tirelessly and selflessly for a future with genuine democracy, justice and peace, where women can fully and truly participate in the development of society.

We wish your Congress the utmost success as a form and method of consolidation, laying the basis for further advances. We are confident that GABRIELA will become stronger and will win greater victories as a result of your Congress. We are certain that you shall celebrate ever greater victories at your next Congress.

Uphold, Defend and Advance Women's Rights!

Long live Gabriela and Filipino women!

Win greater victories in the struggle for national freedom and democracy!

Jose Maria Sison

Communist Party of the Philippines (CPP) - Founding Chairman

National Democratic Front (NDFP) - Chief Political Consultant

http://la.indymedia.org/news/2012/11/257067.php http://la.indymedia.org/news/2012/11/256866.php http://www.indybay.org/newsitems/2012/11/15/18725766.php

Report this post as:


by Jose Maria Sison Wednesday, Nov. 28, 2012 at 2:40 AM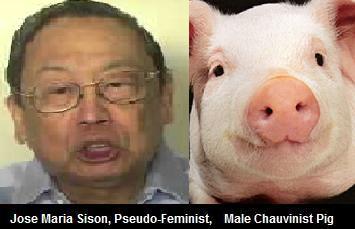 jose-maria-sison.jpg, image/jpeg, 355x229

Report this post as:


by Jose Maria Sison Wednesday, Nov. 28, 2012 at 2:40 AM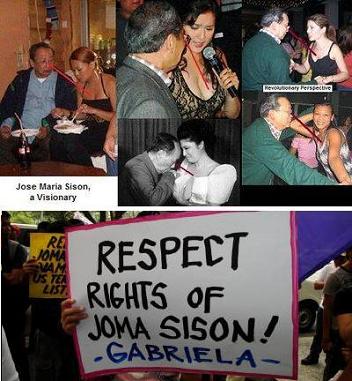 2-jose-maria-sison-cpp-ndf-gabriela-women-party-list.jpg, image/jpeg, 352x381

Report this post as:


by Jose Maria Sison Wednesday, Nov. 28, 2012 at 2:40 AM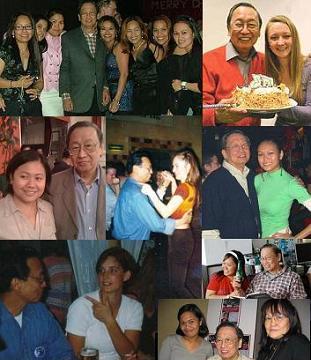 3-jose-maria-sison-sisoning-noynoying.jpg, image/jpeg, 311x360

Report this post as:


by Jose Maria Sison Wednesday, Nov. 28, 2012 at 2:40 AM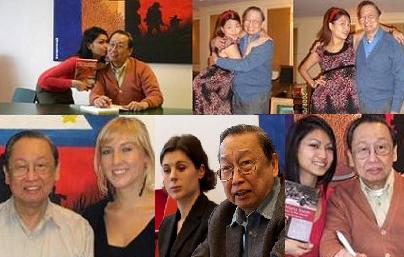 4-jose-maria-sison-kiss-halik-ndf-ilps-lips.jpg, image/jpeg, 404x257

Report this post as:


by Jose Maria Sison Wednesday, Nov. 28, 2012 at 2:40 AM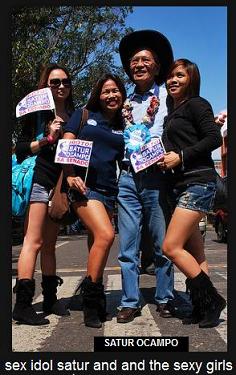 5-satur-ocampo-bayan-muna-sexy-girls.jpg, image/jpeg, 236x375

Report this post as:


by Jose Maria Sison Wednesday, Nov. 28, 2012 at 2:40 AM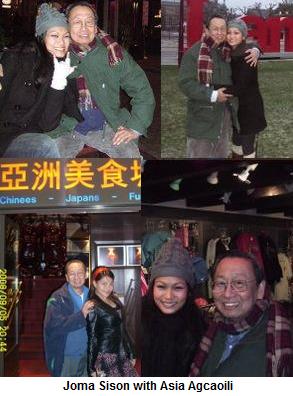 6-jose-maria-sison-cpp-ndf-amsterdam-window-shopping-bayan-muna-bago-ang-sarili.jpg, image/jpeg, 293x396

Report this post as:


by oweo! I Say Wednesday, Nov. 28, 2012 at 8:09 AM


You know what bothers me about these constant attacks towards this individual?
It's the inferred innuendos about this obvious political target that amount to hearsay and strawman associations.
Repression is a fertile breeding ground for revolution.
And the target of this piece likes woman. Wow. Somehow I can relate to that, considering that leadership is the ultimate aphrodisiac.
Makes you want to show your ability to 'lead'.

Report this post as:



Local News

black activista, white racists meet to discuss civil rights M01 12:55PM

Q: are we safely anonymous on Indy or can someone chose to find us for their personal ... F26 3:54PM

Meeting for upcoming April 4, Dr. King Workshop. F26 6:46AM

Race Discrimination in Los Angeles County F20 2:19PM

Indymedia being inundated by repeaters F14 11:38AM

Divestment defeated at UC Riverside F13 9:26PM

LA Workers Ask for Solidarity F09 8:51PM

Van Nuys Neighborhood Council Supports Hundreds of Residents F05 6:36PM

West Hollywood Police Department: "We Don't Need a Reason to Interrogate Pedestrians" F02 9:16PM

The Rent Crisis in Los Angeles F02 12:28PM

National Reparations Day at Tragniew Park in Compton , March 6 , 2014 J31 10:47PM

California Safe Schools Celebrates Pearl August Humanitarian Award Recipients J30 4:56AM

Taking over public areas by homeless means overuse not moderate fair-share-use J29 4:18PM

KPFK turmoils continue, this one comes from Christine Blosedale critics J29 12:50PM

Los Angeles Marches in the Second Global March Against Chemtrails & Geoengineering J25 9:15PM

Joseph Pitruzzelli, The Hypocrisy Never Ends. J24 7:40PM

The Anti-Artist of LA Arts District Joseph Pitruzzlli, Falsely Praised as "Good Neighbor". J23 8:50PM

Activist Sentenced to 2.5 Years for Wire Cutters J21 9:29AM

CITIZENS TO PICKET WEHO CITY COUNCIL J20 10:09PM

On MLK Day: Racist Bullying Cover-up In Riverside Dear Coach Rice J20 1:43PM

The Kelly Thomas Protest In Fullerton J19 2:34PM

Interview with Chuck MorseHe founded the Institute for Anarchist Studies J14 7:14PM

KPFK SECRECY, TURMOILS, CONFLICTS, OPAQUENESS, and HYPOCRISY too ? J13 5:27PM

Marx, White Supremacy and the Left J13 9:51AM

Fukushima Keeps Pouring Poisons Into Pacific J12 12:37PM

KPFK: self-destructing? or is it again the usual dysfunctioning? J10 6:01PM

Protesting Xavier Becerra's Support of TPP J10 5:53PM

John Dingler's "Ten Prosecuted Whistleblowers J09 8:09PM
More Local News...
Other/Breaking News

Trade: Time for a New Vision, 20pp M10 5:14AM

US Private Military Contractors in Ukraine? M10 1:18AM

Heightened US/Russian Tensions M10 12:49AM

Paraphysique de la pathognomonie M09 11:43PM

Gerrard Winstanley Memes M09 2:34PM

The clash in Crimea is the fruit of western expansion M09 11:34AM

Big Lies Drown Out Truth M08 11:56PM

Israel Denies 45,000 Palestinians Water M08 11:54PM

CASTORIADIS. THE HUNGARIAN REVOLUTION .pdf M08 9:33PM

CASTORIADIS. THE HUNGARIAN REVOLUTION .pdf M08 9:24PM

The Snowdown - Wikileaks - Sibel Edmonds - Whistleblower Effect By Zahir Ebrahim M08 8:46PM

Getting Past Snowdown - Wikileaks - Sibel Edmonds - Whistleblower Effects By Zahir Ebrahim M08 8:22PM

Walking the New Broadway M08 5:40PM

Spring 2014 National Immigrant Solidarity Network Monthly News Alert! M08 11:21AM

Israel Hypes Nonexistent Iranian Threat M08 12:01AM

Putin v. Obama: Geopolitical Opposites M06 11:57PM

Talking Peace While Waging War M06 11:49PM

Ongoing Operation Gladio Redux in Pakistan Written by Zahir Ebrahim M06 8:59PM

The Shortwave Report 03/07/14 Listen Globally! M06 4:16PM

Propaganda War on Russia M05 11:52PM

Evidence Shows Kiev Putschists Recruited Euromaidan Snipers M05 11:51PM

Global turn-around: to persuade Western Powers to adopt 'bottom-up' ethical human rights. M05 3:04AM

Crisis in Ukraine M05 12:08AM

Media Scoundrels on the Wrong Side of History M04 11:50PM

California Drought: Is this the big one? M04 4:28PM

"Fair Harvard" Lacks Fairness M04 11:56AM

RENT may not be Controlled in LA City soon...watch out ! M04 9:16AM

TTIP: International Mega-corporations prevent social and ecological globalization M04 5:42AM
More Breaking News...