Tell the NSA:
StopWatching.US
Features
•
latest news
•
best of news
•
syndication
•
commentary

Feature Categories



KILLRADIO
printable version - js reader version - email this article - view hidden posts - tags and related articles
by Jose Maria Sison Wednesday, Nov. 28, 2012 at 2:40 AM

We, the International League of Peoples´ Struggle (ILPS), express our warmest greetings of solidarity to GABRIELA as you hold your 11th National Congress and celebrate your 28th year of activism and service to the Filipino women and the Filipino people in the struggle for national freedom and democracy.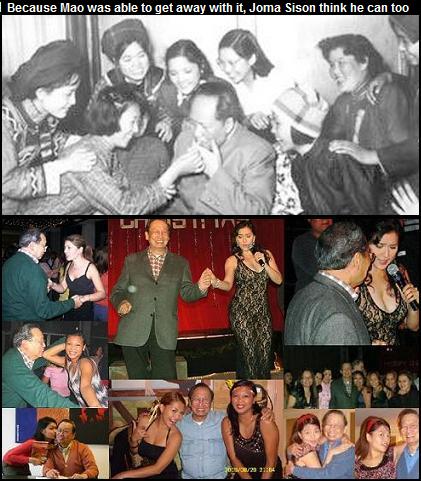 1-jose-maria-sison-cpp-ndf-ilps-gabriela-women-mao-playboy.jpg, image/jpeg, 421x481

We congratulate you for successfully gathering the women activists from the ranks of workers, peasants, urban poor, migrants, youth and professionals in order to take up the goal-oriented theme: "Advance and Strengthen the Women's Struggle towards the Upsurge of People's Resistance Against the Worsening Attacks on Livelihood and Human Rights!"

Your call to action is timely and important. The world and our country today are in the throes of a severe crisis. This is the result of the anti-worker and anti-people laws of motion of monopoly capitalism, particularly the super-exploitativeness and bankruptcy of the neoliberal policy of "free market" globalization. The economic and social crisis is generating state terrorism and wars of aggression. Under these conditions, women suffer and must fight for justice and peace.

Before you can define your tasks, you must know the situation, sum up your experience and evaluate your current strength and prospects. We welcome your highlighting of GABRIELA´s triumphs in the last three years, particularly in campaigns, public education, services and organizing work on the issues of violence against women, women's economic and political rights, and women's right to health care and basic social services.

You must continue to respond to the challenges posed by national oppression, exploitation and poverty, lack of access to jobs and livelihood, increasing incidences and emerging forms of violence against women, human rights violations and foreign military presence, and the effects of climate change and environmental destruction on the lives of Filipino women. You must criticize the semi-colonial and semifeudal ruling system and the current Aquino regime of big compradors and landlords who are servile to US imperialism.

It is timely for your Congress to discuss and prepare for the forthcoming national elections in 2013. You must agree on the ways to promote and expand grassroots women's political participation and push the women's agenda for needed reforms through policy advocacy at all levels of governance. You must also strive to strengthen solidarity with the women of the world against imperialist attacks and intervention.

We commend your decision to honor the women who have dedicated their lives to the defense and advancement of women´s rights and to the struggle for the liberation of the oppressed women and for the improvement of their social conditions. It is fitting to render homage to the women who work tirelessly and selflessly for a future with genuine democracy, justice and peace, where women can fully and truly participate in the development of society.

We wish your Congress the utmost success as a form and method of consolidation, laying the basis for further advances. We are confident that GABRIELA will become stronger and will win greater victories as a result of your Congress. We are certain that you shall celebrate ever greater victories at your next Congress.

Uphold, Defend and Advance Women's Rights!

Long live Gabriela and Filipino women!

Win greater victories in the struggle for national freedom and democracy!

Jose Maria Sison

Communist Party of the Philippines (CPP) - Founding Chairman

National Democratic Front (NDFP) - Chief Political Consultant

http://la.indymedia.org/news/2012/11/257067.php http://la.indymedia.org/news/2012/11/256866.php http://www.indybay.org/newsitems/2012/11/15/18725766.php

Report this post as:


by Jose Maria Sison Wednesday, Nov. 28, 2012 at 2:40 AM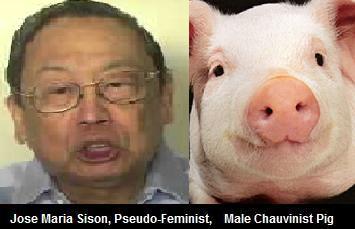 jose-maria-sison.jpg, image/jpeg, 355x229

Report this post as:


by Jose Maria Sison Wednesday, Nov. 28, 2012 at 2:40 AM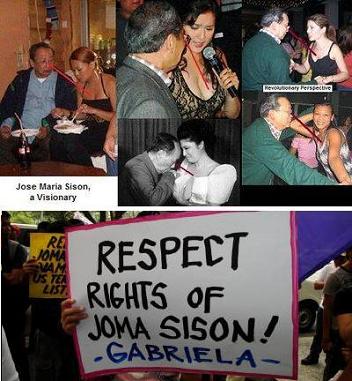 2-jose-maria-sison-cpp-ndf-gabriela-women-party-list.jpg, image/jpeg, 352x381

Report this post as:


by Jose Maria Sison Wednesday, Nov. 28, 2012 at 2:40 AM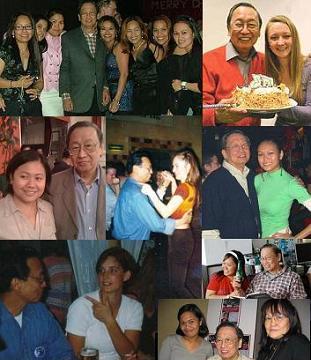 3-jose-maria-sison-sisoning-noynoying.jpg, image/jpeg, 311x360

Report this post as:


by Jose Maria Sison Wednesday, Nov. 28, 2012 at 2:40 AM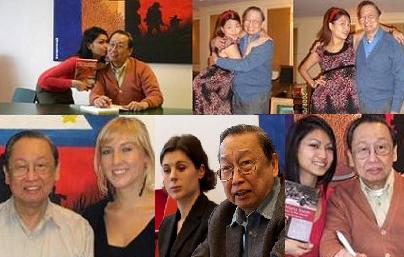 4-jose-maria-sison-kiss-halik-ndf-ilps-lips.jpg, image/jpeg, 404x257

Report this post as:


by Jose Maria Sison Wednesday, Nov. 28, 2012 at 2:40 AM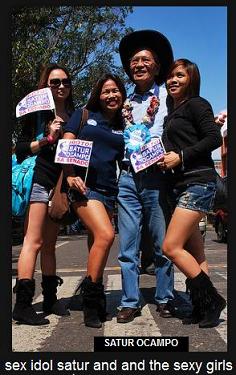 5-satur-ocampo-bayan-muna-sexy-girls.jpg, image/jpeg, 236x375

Report this post as:


by Jose Maria Sison Wednesday, Nov. 28, 2012 at 2:40 AM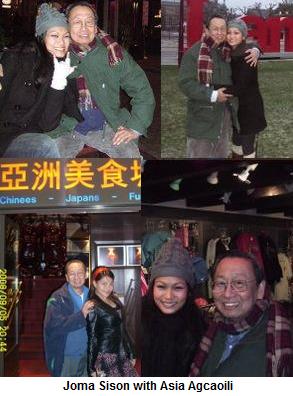 6-jose-maria-sison-cpp-ndf-amsterdam-window-shopping-bayan-muna-bago-ang-sarili.jpg, image/jpeg, 293x396
Report this post as:
LATEST COMMENTS ABOUT THIS ARTICLE
Listed below are the 10 latest comments of 4 posted about this article.
These comments are anonymously submitted by the website visitors.

Local News

5 Reasons to Support RAC-LA This Month J20 11:10PM

Viacom CBS' Sumner Redstone Promotes Brutal Treatment Of Pot Smokers J19 1:20PM

Summer 2015 National Immigrant Solidarity Network Monthly News Alert! J15 12:33PM

Housing Board Member is an Evicter! J11 11:37PM

KPFK & PAPCIFICA forum in LA J11 5:45PM

LA Times goes to bat for killer cops in Salinas J10 10:34PM

NUCLEAR SHUTDOWN NEWS MAY 2015 J04 12:48PM

Los Angeles Uranium Film Festival J04 7:18AM

KPFK difficulties continue J01 4:22PM

KPFK buys premiums to re-sell them for donations -so J01 4:00PM

Latest Long Beach Police Execution: Murder of Youth In Mental Distress J01 8:19AM

How can california deal with this water crisis? M31 1:46PM

Four Winds of March Against Monsanto Los Angeles Take The Streets of Hollywood M27 2:49PM

Foreclosure Victims Occupy Senate Stump Speech of Kamala Harris M21 4:58AM

LA Nakba Anniversary protest at the Israel Consulate M19 12:56AM

Long Beach Police Execute Unarmed Teen Hector Morejon on Suspicion Of Trespassing M15 6:08AM

Eagle-Con 2015 at Cal State L.A. M13 4:15PM

Brendon Glenn Dies and Venice S/Weeps M08 7:45PM

JOIN CLASS ACTION LAWSUIT AGAINST RONALD L. HAVNER JR's PREDATORY BUSINESS, PUBLIC STORAGE M08 4:48PM

Councilmember Bonin Calls People of Venice Outraged by Police Murder "Outside Agitators" M08 10:45AM

May Day March, LA 2015 M07 7:33PM

LA Progressive: Ref Rodriguez—What the PUC Is Going on Here? M05 11:26PM

L.A. Stands in Solidarity with Australian Aborigines M05 11:12AM

KPFK'S rep to Pacific Bd Whitleblower -being kicked out ...plse sign petiton here M04 2:38PM
More Local News...
Other/Breaking News

Summary of fbi crimes and harassment in concert with others J01 4:36PM

Ukraine: Rogue State Deadbeat J01 11:52AM

Happy Canada Day! The TPP and Canada, 4 pp J01 9:43AM

Trans-Pacific Partnership Guarantee J01 9:34AM

Former Science Ed of London Times: Smallpox Vaccine Triggered Aids J01 9:32AM

Dutchman Opens Limited Engagement at Edgemar Center for the Arts on July 15 J01 9:21AM

Dutchman Opens Limited Engagement at Edgemar Center for the Arts on July 15 J01 9:00AM

Tsipras Surrenders to Troika Demands J01 5:21AM

The U.S. Social Forum Puts San José on the Map of Social Change J30 11:26PM

Governor SIgns SB 277, Citing Science J30 6:54PM

Corruption of Law & Society by fbi J30 9:20AM

Russia Vows Continued Support for Embattled Syria J30 9:19AM

Dreyer's, Another Ice Cream Maker, Is Owned By Nestle J30 9:09AM

No Deal as June 30 Iranian Nuclear Talks Deadline Arrives J30 7:17AM

Greece May Become BRICS Member J30 4:58AM

Greece May Become BRICS Member J30 4:54AM

High-Seas Piracy: Israel's Latest Bandit Act J30 2:31AM

Gov Mulls SB 277 (SATIRE) J29 10:47PM

Video: The Age of Uncertainty-The Big Corporation, 56 min J29 3:51PM

KPFK in Pacifica's meeting - more descriptions J29 2:57PM

KPFK hosted PACIFICA's board in LA. Missed it? here's some for ya J29 2:16PM

Khader Adnan Ends Hunger Strike J29 12:12PM

Sitemeter blocks my account, prevents tracking of visitors J29 11:47AM

ISIS: US Proxy Foot Soldiers J29 10:50AM

Greece Declares Bank Holiday, Capital Controls Imposed J29 8:37AM

Netanyahu's Statement Following His Latest Bandit Act J29 5:34AM

Israel Hijacks Humanitarian Ship to Gaza in International Waters J29 3:27AM

Going for Broke. Why Financialization is the Wrong Fix for Infrastructure, 60 pp J28 6:50PM
More Breaking News...