Features
•
latest news
•
best of news
•
syndication
•
commentary

Feature Categories



KILLRADIO
printable version - js reader version - view hidden posts - tags and related articles

by RP Friday, Oct. 28, 2011 at 1:09 PM

After 90+ minutes of open discussion, City Council's Budget and Finance Committee unanimously approved Councilwoman Jan Perry's proposal and made the announcement quickly and quietly. Perry was not present herself but filled the room with residents of the low-income housing project Pueblo Del Rio (who were bused in and treated to a free lunch) and employees of PIMA, the company which hopes to develop the entire property. The measure will now be reintroduced to the full City Council, probably in mid-November. The South Central Farm is calling on Angelinos to contact their City Council members (contact info. at the bottom of this article).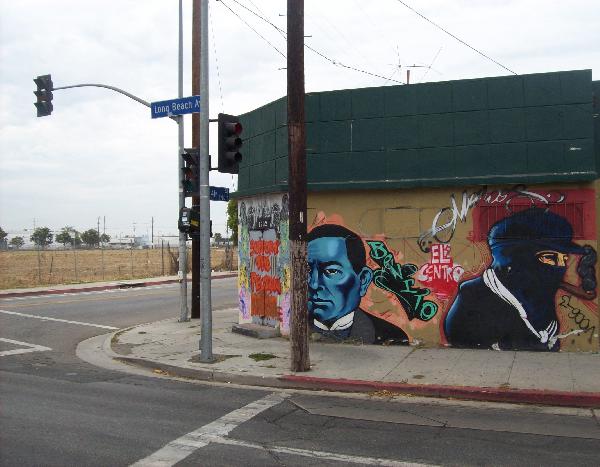 scfland2011cropped.jpg, image/jpeg, 2736x2134

(Above: the land at 41st and Alameda circa July 2011 with the South Central Farm Communiy Center across the street.)

On Monday October 24, City Council's Budget and Finance Committee (members listed here:http://councilcommittee.lacity.org/budget/) reviewed Councilwoman Jan Perry's proposed measure that would exempt developer Ralph Horowitz from the 2.6-acre green space requirement he agreed to when purchasing the 14-acre land in 2003. (Background on this proposed waiver here: http://la.indymedia.org/news/2011/08/247283.php.)

Perry, while not present herself, filled the room with residents of the low-income housing project Pueblo Del Rio, who were bused in and treated to free lunches, and employees of PIMA, the company which hopes to develop the entire property. (PIMA is a conglomeration of clothes companies: Miss Me, Poetry, Active, and Impact, and according to the South Central Farm, is rumored to have ties with Forever 21.) All of them wore light-blue PIMA-made shirts, making the seating area practically one big shade of blue. Meanwhile, many of the South Central Farm supporters stood on the sides or in back.

Over 20 people spoke in opposition to the measure, and a similar number spoke in support. After 90+ minutes of open discussion (more about this shortly), the Committee unanimously approved Perry's proposal. The announcement was made quickly and quietly. At meeting's end, there was some brief mumbling, and then Councilman Bill Rosendahl (District 11) said the Committee's decision was "unanimous." For this author, the outcome did not become clear until he saw facial expressions of Farm supporters sitting toward the front. It was not even clear how Rosendahl knew the vote tally--there did not seem to be a call for "yea or nay" or any flashing green/red lights. (Others later expressed bewilderment, too.)

The speakers opposing the plan included Tezozomoc of the South Central Farm. "I'm here today because we don't have a budget to bus people in, we don't have a budget to give free lunches--but I do want to turn in 2,069 signed petitions from the community opposing this project. They can't be here because they're working [or] have other obligations

". . . Additionally I want to say that today is National Food Day, and it's very ironic that the city is shutting down the last vestiges of what was the largest urban farm in the United States. Our documentary has spread across the world, and there's thousands and thousands of gardens that were basically inspired by the work that we've done. And this is embarrassing to be here, and they're still trying to shut us down."

Several speakers mentioned the very low public approval ratings of politicians around the country. (For the most part this was in reference to the lack of accountability in Perry's proposal. Although City Council's 2003 closed-door decision to sell the land to Horowitz was also mentioned—a closed-door session that has since been deemed illegal by a judge. See: http://articles.latimes.com/2010/jan/12/local/la-me-ruling12-2010jan12.)

"The accountability quotient of this equation is very low," said long-time Farm supporter Linda Pierre-Avilla. "Releasing the owner [of an obligation for] a community soccer field so that he can increase his profit margin in a proposed sale is exactly why there are people occupying cities across the country and right here in front of City Hall. . . .

"The result we are seeing are actions that do not serve the greater community but serve to enrich the developers and promote the political agendas of a few others. We want the owner to be held accountable to his pledge and condition of sale in 2003 to build the 2.6 acres of soccer fields..."

John Quigley, one of the tree-sitters during the Farm's demolition in '06, later said: "I'm here speaking against this amendment, this payoff, what amounts to a bail-out of this developer at a time when trust in public institutions is arguably at an all-time low. This kind of shady deal that Councilwoman Perry has put forward... At one point, to get the land, he promised this [green space] to the community. Now because he's having difficulty figuring out how to get out of the land, he wants to change the deal. It's an integrity issue.

"What you've heard from the community about the park in that location is a different service to the community than taking a payoff to do something else somewhere further away than that direct community. So I urge you for the integrity of your institution to stop this bad deal and stop this bail-out of the developer."

"You guys are going back on your initial agreement," said a young man named Maricio. "As a resident of Los Angeles I'm embarrassed to be here and witness the city theatrics on display." He then urged the Committee to "do the right thing."

Rosa Romero, a community member and part of the Urban & Environmental Policy Institute at Occidental College, raised other issues. "I think we need to understand that the area has a lot of empty warehouses. . . .

"This isn't just an industrial area. I live down the street from there. There are a lot of residents just right across the street; it's a mixed area. Although maybe they want it to be a fully industrial area--it's not."

"We have plenty of industrial space in this town," observed Leslie Radford, "and what I don't understand is why the developer here is not content with the 12 acres that were originally arranged for him. Quite Frankly, it was Ms. Perry who arranged for the soccer field in the first place and now wants to take it away. If I lived in that neighborhood, gentlemen--and I say this with all my heart—I would be in jail right now to protect the soccer field."

The environmental impact of this proposal was another of the expressed concerns. Bruce Campbell, Environmental Chair of the Progressive Democrats of Los Angeles, stated: "The Forever 21 proposal would have built a warehouse/distribution center on 11 acres that would have resulted in an additional 2,581 Diesel trucks trips a day to the area (according to the preliminary documents in the EIR). So if the entire property is being built on, does that mean that we'll have 3,000 additional truck trips for the area?"

He suggested that PIMA could be an acronym for Pathetic Ignoring of Municipal Agreements, adding, "Maybe that will be a slogan in a boycott campaign. Please reject this measure.

"And we'll have to look into how some council members may be part of the increasingly unpopular 1%."

Campbell expressed support for a restoration of the South Central Farm "or a farm-park hybrid."

"I don't know if you know what it is to grow up in a place where there is no green space," began a female resident. "A concrete desert is what we live in: you turn around and there's buildings, you turn back around and there's another building. If you decide to proceed with this project, you're condemning these kids to more asthma, more diseases. . . . "

Speakers also described increased park funding as inadequate. "This is not a game anymore," said a young adult male named Roberto. "You're playing with the lives of people. I've lived in that district my whole life, and what do I have? Parks with fake grass, and that is an improvement? I don't think so. The reality is the community needs a space where they can thrive, where they can grow, where they can be healthy, and this development is not going to do that in my community. Why? I don't have access to a Trader Joe's, I don't have access to a Whole Foods in my community.

"Putting in fake grass, what's that? That's not even real grass, that's not nature!"

"I don't even go to the park in my neighborhood because it's all full of drugs," said a young woman (accompanied by a very small child) who grew up on the South Central Farm . "It's not even clean. The grass is fake grass. If you rub against it, you burn yourself."

An alternative scenario to warehouses was suggested. Robert Ward asked how much Ralph Horowitz is asking for the land and then pointed out "the City of Los Angeles is spending money upwards of million to restore Echo Park Lake, and yet here we have a really dense area just west of this piece of land. I think we as a city should be looking to spend equal amounts of money to restore or to add additional park area to this densely populated area of Los Angeles.

"Also we've got five years now where this piece of land has sat empty when there could still have been gardens there."

Lydia Ponce stressed the need for more public discussion. "Revisit it, agendize it for another meeting where you can really include the community and have a healthy dialog for our future," she said.

On the other side of the issue, Various PIMA employees spoke about the new job opportunities their facility would create. (Some of them got help from Councilman Tony Cardenas (District 6), through his questioning them and his own supplementary statements. For example, he asked PIMA representative Myung-Soo Seok to elaborate on PIMA's shirts being manufactured in the United States (in case people did not hear it the first time). He then asked Seok, "and in the kind of industry you're in, is that an industry that most likely Americans are finding that they're available from overseas? Or is most of the apparel that Americans buy here manufactured domestically?" Later, he similarly asked Ernest Roberts, the executive director of PIMA Jobs, to elaborate on the employment PIMA would provide for the "chronically unemployed" in the area.

Whereas when Michael Feinstein (former mayor/councilman of Santa Monica) spoke against Perry's proposal, Cardenas quarreled over his choice of words (i.e., City Council's land "give-away" to Ralph Horowitz) and "enlightened" us all with a history of the land ownership and why Horowitz was entitled to it. Feinstein's reply to this included mention of the closed-door City Council session where the decision was made to sell Horowitz the property for less than market value. However, Cardenas got the last word in, reminding us all once again that Feinstein was giving his "opinion" not fact.)

Seok (a lobbyist from Sage Strategies), emphasized the uniqueness of PIMA because the shirts are made not only in the U.S., but in L.A. However, according to the Los Angeles Times "all but one of the Los Angeles-based companies makes their clothes overseas. The proposed development in South L.A. would be used primarily as a design and distribution site." (See: http://latimesblogs.latimes.com/lanow/2011/10/south-central-farm.html?utm_source=feedburner&utm_medium=feed&utm_campaign=Feed%3A+lanowblog+%28L.A.+Now%29.)

"When a [person] buys a shirt, it's not only made in the U.S.A. but actually all the companies are in L.A., so these are L.A.-manufactured t-shirts," he continued. "I would say that anybody who's still manufacturing in the United States, let alone Los Angeles, ought to be applauded because they're one of the very, very few."

He described the proposed facility as "a manufacturing center, design center, [inaudible word] center for marketing, warehouse distribution, and will house corporate headquarters."

Councilman Rosendahl asked Seok why PIMA needed the full "roughly 14 acres" on that lot rather than the amount agreed to.

"One of the reasons is: consolidating operations--and they're prepared to grow--which means they could use every single square foot of the available space in order to grow," Seok explained.

"The second [reason] is the compatibility and the use. It's an industrial site; you will have a lot of Diesel trucks, and we don't have the ability to control what kinds of trucks come in: whether they're clean truck or dirty trucks. This is not an industry where it's going to be free of fumes."

Ernest Roberts of PIMA Jobs spoke of the widespread unemployment and homelessness due to downsizing and other economic ills. "It's absolutely imperative that we be able to develop in this area," he said, adding that the company is committed to hiring within "a very tight radius, like one mile."

(Regarding this radius, Seok said that "currently our permanent employees consist of 40% within a one-mile radius of proposed site, 65% within three miles of the proposed site . . . ")

A Poetry Clothing employee of nine-plus years described how this new facility would allow the company to grow, consolidate operations, and double their employees from 90 to 180. She added, "As Councilmember Perry mentioned, Los Angeles has become the top fashion center of the United States, and we want to continue that growth."

Several residents of Pueblo Del Rio spoke of the need for jobs which would be created by the PIMA development and basic infrastructure that would come from the money.

Resident Ethel Jones echoed the need for new facilities and added: "The people on that property right now literally are squatters. That place is an eyesore—it's nasty over there. Please sell that, so we can use [the funds]." (Was she describing the South Central Farm in present tense or another place?)

Among the other speakers included representatives of Job Corps, who spoke favorably about new jobs that PIMA's facility would create.

As noted earlier, Jan Perry's measure was approved in a low-key 4-0 vote. It will now be reintroduced to the full City Council, probably in mid-November.

The South Central Farm is calling on people to contact their councilpeople.

Call: (213) 473-3231 or e-mail:

District 1: Ed Reyes: councilmember.reyes@lacity.org

District 2: Paul Krekorian: councilmember.Krekorian@lacity.org

District 3: Dennis Zine: councilmember.zine@lacity.org

District 4: Tom LaBonge: councilmember.Labonge@lacity.org

District 5: Paul Koretz: paul.koretz@lacity.org

District 6: Tony Cardenas: councilmember.cardenas@lacity.org

District 7: Richard Alacorn: councilmember.alarcon@lacity.org

District 8: Bernard Parks: councilmember.parks@lacity.org

District 9: Jan Perry: Jan.Perry@lacity.org

District 10: Herb Wesson Jr.: councilmember.wesson@lacity.org

District 11: Bill Rosendahl: councilman.rosendahl@lacity.org

District 12: Mitchell Englander: councilmember.englander@lacity.org

District 13: Eric Garcetti: councilmember.garcetti@lacity.org

District 14: Jose Huizar: councilmember.huizar@lacity.org



Report this post as:


by RP Friday, Oct. 28, 2011 at 1:09 PM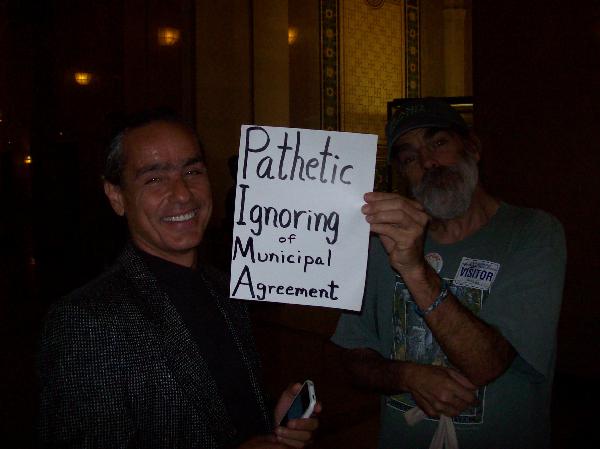 scfhearingpatheticignoring.jpg, image/jpeg, 2848x2134

Report this post as:


by RP Friday, Oct. 28, 2011 at 1:09 PM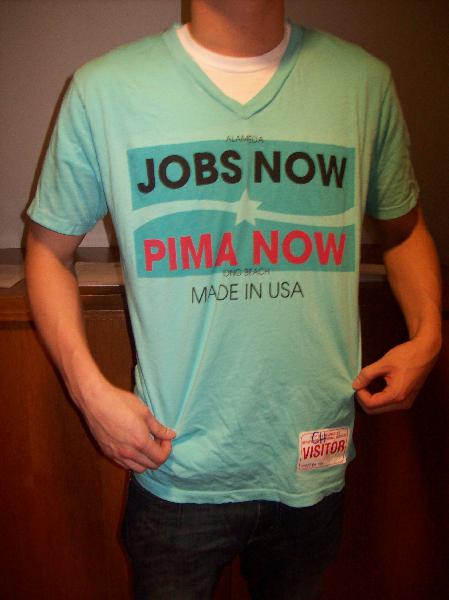 scfhearingpimashirt.jpg, image/jpeg, 2134x2848

Report this post as:


by RP Friday, Oct. 28, 2011 at 1:09 PM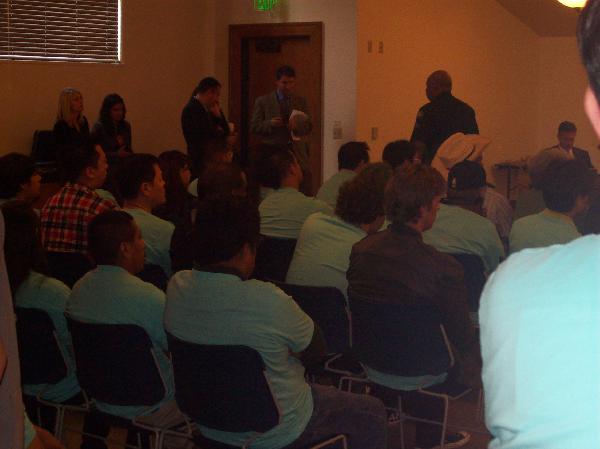 scfhearingaudiencepimashirts.jpg, image/jpeg, 2848x2134

Report this post as:


by RP Friday, Oct. 28, 2011 at 1:09 PM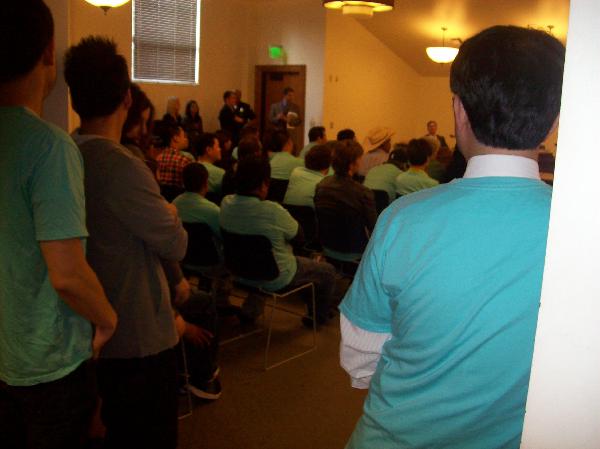 scfhearingpimashirtsauditorium2.jpg, image/jpeg, 2848x2134
Report this post as:
Local News

More Pix: "Families Belong Together," Pasadena J02 12:16PM

"Families Belong Together" March, Pasadena J02 12:08PM

Short Report on the Families Belong Together Protest in Los Angeles J30 4:26PM

Summer 2018 National Immigrant Solidarity Network News Alert! J10 11:58PM

Watch the Debate: Excluded Candidates for Governor of California M30 10:20PM

Change Links June 2018 posted M28 12:41AM

The Montrose Peace Vigil at 12 Years M22 1:01PM

Unity Archive Project M21 2:42AM

Dianne Feinstein's Promotion of War, Secret Animal Abuse, Military Profiteering, Censorshi M17 3:22PM

CA Senate Bill 1303 would require an independent coroner rather than being part of police M10 2:08PM

Three years after OC snitch scandal, no charges filed against sheriffs deputies M10 1:57PM

California police agencies violate Brown Act (open meetings) M02 1:31PM

Insane Company Wants To Send Nuke Plant Waste To New Mexico A29 4:47PM

Change Links May 2018 A27 1:40AM

Worker-Owned Car Wash on Vermont Closed A26 10:37PM

GUIDE TO REBEL CITY LOS ANGELES AVAILABLE A12 5:39PM

lausd whistle blower A10 11:58PM

Website Upgrade A10 3:02AM

Help KCET and UCLA identify 60s-70s Chicano images A04 1:02PM

UCLA Luskin: Casting Youth Justice in a Different Light A02 11:58AM

Change Links April 2018 A01 11:27AM

Nuclear Shutdown News March 2018 M31 6:57PM

Join The Protest Rally in Glendale on April 10, 2018! M29 7:00PM

Spring 2018 National Immigrant Solidarity Network News Alert! M19 2:02PM

Anti-Eviction Mapping Project Shows Shocking Eviction Trends in L.A. M16 5:40PM

Steve Mnuchin video at UCLA released M15 12:34AM

Actress and Philanthropist Tanna Frederick Hosts Project Save Our Surf Beach Clean Ups M06 12:10PM

After Being Told He's 'Full of Sh*t' at School Event, Mnuchin Demands UCLA Suppress Video M02 11:44AM
More Local News...
Other/Breaking News

"Animaniacs in Concert!" Starring Voice Legend Rob Paulsen J18 2:41PM

Nation's Largest Voting Machine Co., ESS, Admits Lying Re Having Installed Remote Control J18 11:55AM

Du pain et des jeux J18 9:53AM

Fbi joins with Facebook to remove this report J18 7:08AM

Paraphysique de martyrologie J17 8:00AM

Asian Countries:Cambodia, Vietnam, N. Korea do not permit unlawful immigration J16 8:06PM

Children Incorporated Earns 4-Star Rating on Charity Navigator J16 11:24AM

Democratic Socialists of America J14 4:57PM

Leonard Peltier Non Violent Native American Political Prisoner since 1970's J14 4:18PM

Paraphysique miscellanées de l'aggiornamento J14 12:54AM

Actress and Philanthropist Tanna Frederick Hosts Project Save Our Surf Beach Cleanup J13 4:14PM

FBI Investigated LA County Sheriff Baca,Why Not Hank Skinner's Persecution? J13 3:52PM

Updated Partial List Of Famous Vegetarians, Vegans, & Fruitarians J13 2:59PM

The Shortwave Report 07136/18 Listen Globally! J12 4:36PM

Social Policy as Social Infrastructure J12 3:38AM

Vol I: 84 Varieties Of GOP Election Fraud J12 1:50AM

Texas Can Call it An Execution,But It is A State Sponsored Murder of Hank Skinner.. J11 6:48PM

June 2018 Honduras coup update J11 3:35PM

Maria Estrada doubles down on racist support J11 1:40PM

New York Women in Film & Television Announces 2018 NYWIFT Ha Phuong Scholarship Recipients J11 10:14AM

Trapps de la domination, trapps de l'aliénation J11 1:31AM

Please Work For The Defeat Of Brett Kavanaugh And Why J09 8:54PM

Change Links 2018 July posted J09 1:27PM

Transinhumanisme ( transe inhumanisme ) J09 12:44PM

Google, World's Biggest Censor, Was Founded By The CIA J09 10:25AM

For a World Free of Nuclear Risks J09 8:29AM

Corrupt CDC Ignores Meat Fish Recalls J09 4:55AM

The (Temporary) End of Globalization J09 3:03AM
More Breaking News...