Tagg Ryan
Manager
Web Development
Pierre Joseph
Owner
Con man
Abdul Muhaimin
Owner
Con man
Samiyya Muhaimi
Owner
Con woman
Ryan McTaggart
Manager
Web Development
Tagg Ryan, Ryan McTaggart and Pierre Joseph at Paradise Vibe Marketing seem to have found a way to cut labor costs down by 99 percent when it comes to designing their web pages.
The technique is petty simple. Run free ads on Craigs list, on the ASU employment site and at junior college campuses across the Phoenix metro area looking for computer programmers and web masters.
Then you hire anybody and everybody that replies to the ads. Let them work for two weeks and then screw them out of their wages.
If you have been screwed by the folks at PVM Studios, PVM Radio and Paradise Vibe Marketing please leave a message here telling you how they screwed you.
Private messages will be passed along to the Tempe Police, Mesa Police, Arizona Attorney General, FBI and IRS.
And any public messages will be displayed at this web site so the world will know how the folks at Paradise Vibe Marketing screwed you.
PVM Studios is located in Mesa, just north of Broadway and just east of Alma School. Their address is
325 S Westwood
Mesa Arizona, 85210

800-518-8312
480-844-0770

info@pvmstudios.com
Tagg Ryan
who also uses the name
Ryan McTaggart
lives in the offices. We are not sure about all the alias
Tag Ryan
,
Tagg Ryan
and Ryan McTaggart uses.
If you have been screwed by PVM Studios, PVM Radio, or Paradise Vibe Marketing please click on this URL and tell us how the folks at PVM Marketing screwed you.
sbdsbd.100webspace.net/pvm_mod.php
Arizona Corporation Commission records on PVM Marketing
PVM Studios
These are the records at the Arizona Corporation Commission for Paradise Vibe Marketing which also does business as PVM Studios, PVM TV and PVM radio.
Arizona Corporation Commission
03/16/2011 State of Arizona Public Access System 10:24 PM
Corporate Inquiry
File Number: L-1549341-1
Corp. Name: PARADISE VIBE LLC
Domestic Address 2024 S BALDWIN #138
MESA, AZ 85209
Statutory Agent Information Agent Name: PIERRE P JOSEPH
Agent Mailing/Physical Address:
2024 S BALDWIN #138
MESA, AZ 85209
Agent Status: APPOINTED 08/31/2009
Agent Last Updated: 09/03/2009
Additional Corporate Information Corporation
Type: DOMESTIC L.L.C.
Business Type:
Incorporation Date: 08/31/2009
Corporate Life Period: PERPETUAL
Domicile: ARIZONA County: MARICOPA
Approval Date: 09/03/2009
Original Publish Date:
Manager/Member Information
PIERRE P JOSEPH
MEMBER
2024 S BALDWIN
MESA,AZ 85209
Date of Taking Office: 08/31/2009
Last Updated: 09/03/2009
---
Links to people who have been screwed by PVM Marketing
Been screwed out of your wages by Paradise Vibe Marketing? Lots of other people have.
Check out these other links
Are the Phoenix Suns part of this criminal enterprise? Are the Arizona Cardinals part of this flim flam operation? Are the Phoenix Coyotes part of this con game?
We don't really know?
Tagg Ryan, Ryan McTaggart or whatever name he is currently using likes to brag that the Phoenix Suns, Arizona Cardinal and Phoenix Coyotes are working in a partnership with PVM Marketing which will make it's employees millions of dollars.
We suspect his is mostly BS.
---
More photos of the folks at PVM Studios
Tagg Ryan - Paradise Vibe Marketing (PVM Studios)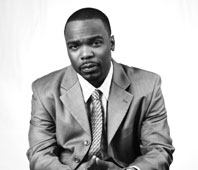 Pierre Joseph - Paradise Vibe Marketing (PVM Studios)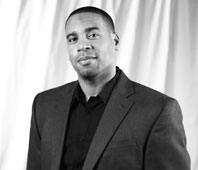 Abdul Muhaimin - Paradise Vibe Marketing (PVM Studios)
Ryan McTaggart - Paradise Vibe Marketing (PVM Studios)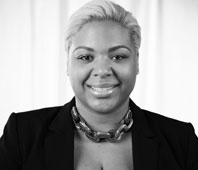 Samiyya Muhaimi - Paradise Vibe Marketing (PVM Studios)