Features
•
latest news
•
best of news
•
syndication
•
commentary

Feature Categories



KILLRADIO
printable version - js reader version - view hidden posts - tags and related articles

View article without comments by Miriam Elman Sunday, Jul. 12, 2015 at 7:22 PM

Giving cover "As A Jew" to the political war on Israel.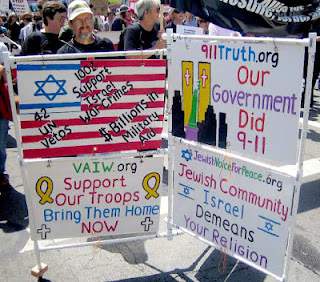 jvp_anti-semitism.jpg, image/jpeg, 320x282

1. JVP – Not a Major Player in Jewish Life

Founded in 1996 by a small group of left-wing San Francisco Bay Area Jews, JVP worked in relative obscurity for years.

Today it looks poised to break into the big leagues of American Jewish organizational life.

According to its website and recent press releases, JVP currently has a youth wing and a Rabbinic Council, over 65 member-led chapters across the country, and 200,000+ online supporters.

But looks can be deceiving. It's difficult to pin these numbers down.

According to Yitzhak Santis, Chief Programs Officer for the Jerusalem-based watchdog group NGO Monitor, "JVP provides no evidence" for its claim of tens of thousands of Jewish American followers.

It doesn't actually require that its members be Jewish or American.



Critics say that it's bogus for JVP to brag about a Jewish national presence.

Law Professor David Bernstein quips that:

JVP clearly has only hundreds of activists, not enough to fill a regional AIPAC meeting. Some of them, according to JVP itself, are non-Jews ('Jews and allies'), who like the idea of hiding their anti-Israel views behind a 'Jewish cloak'".

Prof. Ilan Troen, who heads Brandeis University's Schusterman Center for Israel Studies, calls JVP "self-appointed saints with no mass following".

JVP is definitely exaggerating its appeal.

At most it represents a mere 2% of Jewish Americans.

And it likely plays an even smaller leadership role in American Jewish life.

Most of its two dozen affiliated "rabbis" probably don't actually lead Jewish congregations. But its website suggests that the distribution of JVP rabbis along Jewish denominational lines is non-representative of American Jewry. The JVP Rabbinic Council appears to be top-heavy with Reconstructionists. Less than 6% of synagogue-affiliated American Jews self-identify as Reconstruction, according to most recent surveys.

So JVP is nowhere near the major force in American Jewish life that it claims to be, by the numbers and actual influence in the Jewish community

legalinsurrection.com/2015/07/jewish-voice-for-peace-jew-...

Report this post as:


by Miriam Elman Sunday, Jul. 12, 2015 at 8:57 PM


The JVP Con – "Jewish" BDS

Back in 2012, fourteen national Jewish agencies, including the four streams of American Judaism, 125 local Jewish Community Relations Councils (JCRCs), and over 1,500 faith leaders signed an open letter rejecting BDS.

Among America's Jewish institutions and agencies, JVP stands alone in its complete rejection of Israel.

JVP activists tend to downplay it, so as to appear mainstream.

They represent themselves as people who have moderate and sensible criticisms of Israel's policies, like the supposedly "unjust occupation" of the post-1967 disputed territories. And they approve selective divestment goals.

It's completely disingenuous.

JVP has never rejected the central goal of the Palestinian Boycott National Committee: the elimination of Israel as a Jewish-majority state.

This year it explicitly aligned itself with the "Palestinian BDS call".

As we discussed in a recent LI post, that call originated in Teheran and made its way to the 2001 UN Durban Conference, a hate-fest that was so blatantly anti-Semitic that the U.S. walked out.

JVP conceals its full endorsement of BDS goals behind the veneer of the more reasonable sounding "anti-occupation" lingo.

Basically they're perpetrating a fraud.

University of Illinois Prof. Cary Nelson, co-editor of the excellent book The Case Against Academic Boycotts, calls this charade a classic bait-and-switch:

The movement recruits…with a call for justice for Palestinians—justice that a two-state solution could provide—then draws them into one-state advocacy by demonizing the State of Israel with hyperbolic and irrational accusations. Meanwhile the rise of anti-Semitism in Europe and elsewhere puts the lie to the confidence that Jews do not need a homeland whose future and right to self-defense they control. Indeed, it strengthens the opposite argument."

legalinsurrection.com/2015/07/jewish-voice-for-peace-jew-...

Report this post as:


by Jew Peace Activist Vs. MIC Lobby Wednesday, Jul. 22, 2015 at 9:51 PM


There are Peace Activist throughout The World including America but The MIC aka Military Industrial Complex has lots of War Cash to Buy Influence. Look beyond the Race Card and look at The MIC Card. You can bet the MIC is making Loads of Cash on The Israeli Military Assaults in The Middle East as well as The Post 9-11 So Called War on Terror. As in America Peace Groups are Labeled Terrorist and Preemptively Attacked. The Same goes for Israel.

Report this post as:


by Elder of Ziyon Wednesday, Jul. 22, 2015 at 10:14 PM




It seems to have started with the "Jewish Voice for Peace" writing a letter to Alison Weir, founder of the "If Americans Knew" website dedicated to exposing the supposed "Zionist" influence on the media and politics, and who has referred to Judaism as a "ruthless and supremacist faith" while using fake Talmud quotes:

Dear Ms. Weir,

Jewish Voice for Peace has chosen not to work with you because our central tenet is opposition to racism in all its forms, and you have chosen repeatedly to associate yourself with people who advocate for racism.

You have been a repeat guest of white supremacist Clay Douglas on his hate radio show, the Free American. Clay Douglas is concerned primarily with the survival of the White race and sees malign Jewish influence everywhere. His racist, anti-Jewish, and anti-gay rhetoric can be found across the front pages of his multiple websites.

In the course of your appearance with Clay Douglas on August 25, 2010, for example, you were silent when Douglas invoked the Protocols of the Elders of Zion and engaged in a racist diatribe against Jews. Your repeated appearance on this show (April 23 and August 25, 2010; February 9 and May 18, 2011) show that you knew his extremist views and chose to continue the association....

Then the "US Campaign to End the Israeli Occupation" followed suit:

1. Ms. Weir posted a blog on her personal website that references Jews as a race being "an object of hatred to all the peoples among whom it has established itself," effectively blaming Jews for anti-Semitism. (See Section 1 of Part 3)

2. In writing about a controversy surrounding allegations of the Israeli military harvesting the organs of Palestinians in 2009, Ms. Weir responded to supporters of Israel claiming this was a new "blood libel" by citing the research of Ariel Toaff, who purported to have uncovered ritual murder of Christian children by Jews in medieval Europe (the very definition of "blood libel"). (See Section 2 of part 3)

3. Ms. Weir has appeared at least five times for hour-long episodes on notorious white supremacist and militiaman Clayton Douglas's radio show, the "Free American Hour," between 2010 and 2012. A cursory glance at Douglas's homepage would raise concerns about the host and program's political content. Douglas's homepage features the confederate flag, a video that opens with the title "9/11 Brainwashing and the Holohoax," and numerous references to the "Jew World Order" and its "war on Adolph Hitler," as well as claims of "ritual murder of Christians and Children by Jews." While interviewing Ms. Weir, Douglas:

a. made derogatory remarks about Arabs (See 3.a and 3.d of Part 3)

b. repeatedly asserted Jewish control of the world (3.b, 3.g, 3.h, and 3.j)

c. quoted and played speech by the former head of the KKK, David Duke, proclaiming a war on Christianity (3.c, 3.e)

d. demonized adherents of communism, insinuating it is a Jewish conspiracy (3.h)

e. downplayed or denied the existence of apartheid historically in South Africa, analogizing criticism of white South Africans during apartheid, which Douglas sees as unfair, to the treatment of white Americans today. Similarly, Douglas analogizes the average German between WWI and WWII and average white American today (3.f 3.j)

...

Taken as a pattern, we concluded that Ms. Weir's views and actions, on behalf of If Americans Knew, contradict the US Campaign's anti-racism principles.

In response, the Free Palestine Movement defended Weir and publicly withdrew from the US Campaign to End the Israeli Occupation (received via email):

Please be advised that the Free Palestine Movement resigns from the U.S. Campaign to End the Israeli Occupation, effective immediately.

We resign because of the disgraceful, disrespectful and unjust treatment of Alison Weir and her organization, If Americans Knew, in the procedures to expel her from the Campaign on the spurious grounds of insufficient avoidance of anti-Semitic persons and institutions.

We resign because it is clear that the decision had been made to expel IAK before the proceedings to do so had ever begun.

We resign because, in defiance of the most basic principles of justice, Ms. Weir was not given the opportunity to confront her accuser.

We resign because no evidence was presented that she herself is anti-Semitic.

Gives the word "solidarity" a whole new meaning!

Oh, and virulent antisemite Gilad Atzmon defended Weir as well and slammed JVP for being too, well, Jewish.

Missing among all of these self-righteous arguments about whether some anti-Zionists are also anti-semitic is, of course, a single word from these "anti-racist" groups against widespread and explicit Arab antisemitism. Mentioning that is going too far!

elderofziyon.blogspot.com/2015/07/israel-haters-are-fight...

Report this post as:


by Gee Wednesday, Jul. 22, 2015 at 10:20 PM


When racists fight each other - I go and make some popcorn and wish both complete victory

Report this post as:


by Milt Roser Sunday, Jul. 26, 2015 at 5:15 PM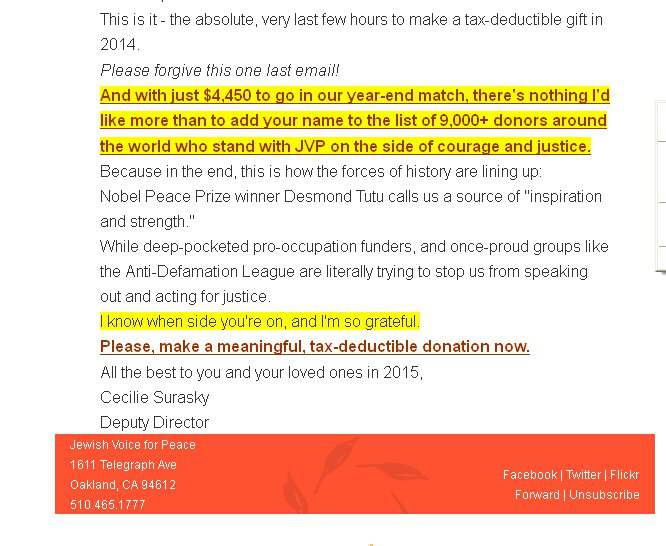 donors.jpg, image/jpeg, 666x546

Jewish Voice for peace recently admited they have only 9,000 members. Of those, only a fraction are Jewish. They only represent themselves

Report this post as:


by Jewess Friday, Nov. 13, 2015 at 8:30 PM




Jewish Voice for Peace is an oxymoron on its face. JVP is a vile, disgusting machine of propaganda, self-righteous, self indulgent, self-important Jews who think they know what's best for Israel. They have determined that punishing her is noble and great. They justify their actions against the Jewish state to satisfy some strange notion that they are morally correct and Israel is morally wrong.

JVP will be what destroys the one and only Jewish state. Not ISIS, not Hamas, not the UN, not BDS (nice try assholes), not the EU- It will be JVP. Diaspora Jews are Israel's worst enemy- not the Palestinians. It is us, their own family, their own DNA. We have turned against her just like Cain and Abel, just like Jacob and Esau… yes it is a theme and yes history repeats itself…

But guess what JVP; I am not going to let you win. I am not going to sit back and allow you to indoctrinate Jews with your divisive tactics that will lead to nothing more than Israel's destruction.

Any Jew who supports JVP is an abomination to the Jewish peoplehood. You are an ugly stain on the history of Jewry and you will be remembered as such. You will not be remembered as heroes or making a difference in the world. You will be known as haughty, proud, groups of diaspora Jews who took down our homeland. You will be hated, you will be scorned and then you will be forgotten forever. No one will remember you existed.

You know why? Because Israel is stronger than you. Israel will outlive you. Israel is better than you and she has been doing it longer than you. Israel is forever and she is just getting started. You have a shelf life and I am here to expedite that shelf life as quickly as possible.

If you are not for Israel, you are against Israel. If you support JVP, J Street or any attempt to voice slander, libel, hate, anti-propaganda and most of all… If you are an anti-Zionist, you are the real enemy. You represent 400 years of slavery in Egypt and that percentage who wanted to go back there after our exodus.

You are the Israelites of Babylon who didn't want to return after we were liberated and permitted to rebuild our Temple.

You are the Jews who looked the other way when European Jewry was being extinguished. You are the Jews who converted during the Inquisition. You are the Jews who immigrated to the U.S. and assimilated because you are cowards, you are filled with fear and that fear makes you hate Israel.

Israel is all that you could not be. Israel is all that you wish you were, but will never have the courage to embrace. Israel is what your ancestors died for. Most of you have family who were murdered in the Shoah. How would they feel about you today? How would your grandparents feel, knowing that their death in the gas chambers is being exchanged for a BDS movement against the one place where they could have been safe and lived out their lives.

You may be Jewish by DNA, but you are rather bad Jews indeed. You have drunk the leftist Kool-Aid. You have marched to the pied piper of anti-Semitism in the name of restraint, social justice and equality. You know nothing of this terminology.

I speak to you today as the daughter of Jewish anti-Semites. I am proud to be Jewish, but my father sits with contempt for the Jewish state. He loathes all of Israel. Sure he has his reasons of moral superiority, a belief that he is right and I am mistaken. My family was left behind and those who came here to the U.S. wanted to sweep their memory under the rug. It was a dirty family secret. No one was ever supposed to learn the truth. But I did, I went digging and I have been digging for years. I don't give a damn if I am the only Jew left in my family. I will be that one Jew. I will stand-alone and not flinch at my father's hatred for me. How very Jewish indeed for family to work against the other. How very Jewish to hurt and deceive your family all in the guise of righteous indignation; cloaked in a perception of reality that is baseless.

JVP disrespects the culture, identity, struggle and history of Israel. JVP is the stain of American Jewry that no amount of sacrifice can forgive nor forget.

https://1jewess.wordpress.com/2015/11/13/why-i-loathe-jew...

Report this post as:


by PrionPartyy Tuesday, Nov. 17, 2015 at 10:09 PM


Oh sure.

And Oscar Schindler and thousands of other NAZIs feasting off the misery of the vanquished Poles were quite upset that OTHER Nazis wanted to invade Russia TOO. Slavs, what you gonna do?

And some Zionists are perfectly happy (HAPPY!!!!!!!!!) to occupy some Palestinian lands and feast off the misery off of SOME of the Zionist occupied Palestinians. And then they whine about how OTHER Zionists are trying to feat off the misery of OTHER Zionist's offenses against OTHER Palestinians.

You, (YOU!!!!!!!!!!!) are Damned a thousand a million, a trillion ties MORE that those OTHER Zionists. And you know it.

Oh, it wasn't US. It was the bad NAZIs. Now we see the same from YOU!

Pray! Pray for a'' the fools who will buy into your dung. And that includes YOU.

Report this post as:


by privileged black macroaggressor idVer:ec33d2c Tuesday, Dec. 01, 2015 at 1:53 PM


Report this post as:


by PrionPartyy Wednesday, Dec. 02, 2015 at 9:54 PM


Does the word "vapid" mean anything to you?

Report this post as:


by not a terrorist fellator idVer:d2543760afb385 Friday, Dec. 04, 2015 at 4:22 PM


Why, yes, I realize that leftist shit has nothing to contribute, which is why I always play you on your own turf.

Black lives matter. Palestinians don't. That's not right wing agitprop, that's your own side speaking.

Report this post as:


by so do Palestinian ones Thursday, Dec. 10, 2015 at 10:52 PM


The key is that Palestinian activists don't want to appear as though we are co-opting the black struggle. The best way to become allies is to show up at the Black rallies,and meetings, wearing pro-Palestine T-shirts and kuffiyehs. Don't say anything at first. Let them get accustomed to having you there, then gradually bring up the intersectionality of the struggles.

Talk about apartheid. Jim Crow. Oppression. racism. They'll get it. Then invite them to a pro-Palestinian event. The key is to do it gradually.



Report this post as:


by Rae Wednesday, Dec. 16, 2015 at 12:22 AM


You are absolutely right, and the important thing to note is that this approach takes time.

One hint- invite them to your meetings, celebrations and exhibits, but make them feel like they are special- give them a "free" tickets, add them to the VIP list-never make them pay to attend a Palestinian solidarity event.

Lavish attention on them,and when they show up,"honor" them by asking them to say a few words about their struggle at your event.

This approach has been successful throughout the community

Report this post as:


by Back on point Friday, Dec. 25, 2015 at 10:01 PM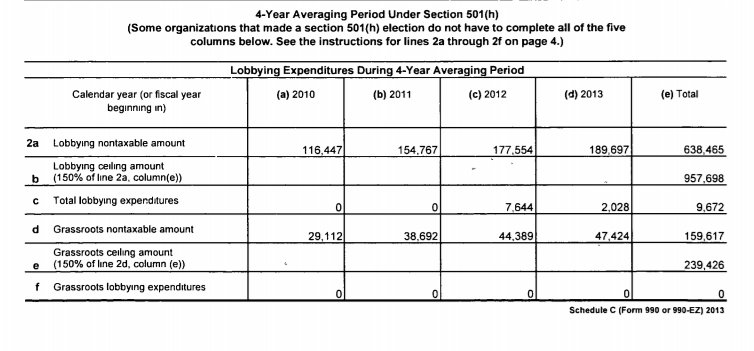 lobbying.jpg, image/jpeg, 754x351

Jewish Voice for Peace might be a non-profit, but its also a lobbying group, and pays for a Washington rep to lobby against Israel

Report this post as:


by shouldn't BDS begin at home? Saturday, May. 06, 2017 at 5:35 PM


Can people with personal, familial, cultural and/or financial stakes connected to Israel honestly follow the path to full justice? How many JVP members are potentially compromised by such ties? For example, JVP executive director Rebecca Vilkomerson's husband, Jonathan Lebowitsch, is employed as a "solution architect" for an Israeli company, Check Point Software Technologies, founded by an IDF Intelligence Corps veteran.

Report this post as:



Local News

Change Links 2018 July posted J09 1:27PM

More Pix: "Families Belong Together," Pasadena J02 12:16PM

"Families Belong Together" March, Pasadena J02 12:08PM

Short Report on the Families Belong Together Protest in Los Angeles J30 4:26PM

Summer 2018 National Immigrant Solidarity Network News Alert! J10 11:58PM

Watch the Debate: Excluded Candidates for Governor of California M30 10:20PM

Change Links June 2018 posted M28 12:41AM

The Montrose Peace Vigil at 12 Years M22 1:01PM

Unity Archive Project M21 2:42AM

Dianne Feinstein's Promotion of War, Secret Animal Abuse, Military Profiteering, Censorshi M17 3:22PM

CA Senate Bill 1303 would require an independent coroner rather than being part of police M10 2:08PM

Three years after OC snitch scandal, no charges filed against sheriffs deputies M10 1:57PM

California police agencies violate Brown Act (open meetings) M02 1:31PM

Insane Company Wants To Send Nuke Plant Waste To New Mexico A29 4:47PM

Change Links May 2018 A27 1:40AM

Worker-Owned Car Wash on Vermont Closed A26 10:37PM

GUIDE TO REBEL CITY LOS ANGELES AVAILABLE A12 5:39PM

lausd whistle blower A10 11:58PM

Website Upgrade A10 3:02AM

Help KCET and UCLA identify 60s-70s Chicano images A04 1:02PM

UCLA Luskin: Casting Youth Justice in a Different Light A02 11:58AM

Change Links April 2018 A01 11:27AM

Nuclear Shutdown News March 2018 M31 6:57PM

Join The Protest Rally in Glendale on April 10, 2018! M29 7:00PM

Spring 2018 National Immigrant Solidarity Network News Alert! M19 2:02PM

Anti-Eviction Mapping Project Shows Shocking Eviction Trends in L.A. M16 5:40PM

Steve Mnuchin video at UCLA released M15 12:34AM

Actress and Philanthropist Tanna Frederick Hosts Project Save Our Surf Beach Clean Ups M06 12:10PM
More Local News...
Other/Breaking News

Fbi fears this post J22 9:21PM

Disabled Folks among the extreme poorest in US counts J22 7:03PM

Banks Enriched By Trump Deficit Increase Of 4 to 5 Trillion $ J22 5:48PM

Illegal Russians Receiving Land and Homes in West Bank 2018 J22 11:24AM

Un monde de pauvreté J22 12:54AM

14 Disturbing Facts About Scott Gottlieb, Trump's FDA Head J20 10:47PM

Behind the scenes at fbi National Academy J20 2:47PM

Treasury Takes Aim at Shell Companies J20 11:18AM

Paraphysique de l'intelligence J20 9:08AM

Oklahoma GOP Senator Jim Inhofe's Bloody Record J20 4:01AM

Globalization: hope on the horizon despite Fake Liberals. J20 3:41AM

Sorry President Trump,Ted Cruz Texas Judicial System,is Worse Than Many Shithole Countries J19 4:49PM

The Shortwave Report 07/20/18 Listen Globally! J19 4:33PM

The System Question as a Survival Question J18 8:54PM

Nation's Largest Voting Machine Co., ESS, Admits Lying Re Having Installed Remote Control J18 11:55AM

Du pain et des jeux J18 9:53AM

Paraphysique de martyrologie J17 8:00AM

Children Incorporated Earns 4-Star Rating on Charity Navigator J16 11:24AM

Democratic Socialists of America J14 4:57PM

Leonard Peltier Non Violent Native American Political Prisoner since 1970's J14 4:18PM

Paraphysique miscellanées de l'aggiornamento J14 12:54AM

FBI Investigated LA County Sheriff Baca,Why Not Hank Skinner's Persecution? J13 3:52PM

Updated Partial List Of Famous Vegetarians, Vegans, & Fruitarians J13 2:59PM

The Shortwave Report 07136/18 Listen Globally! J12 4:36PM

Social Policy as Social Infrastructure J12 3:38AM

Vol I: 84 Varieties Of GOP Election Fraud J12 1:50AM

Texas Can Call it An Execution,But It is A State Sponsored Murder of Hank Skinner.. J11 6:48PM

June 2018 Honduras coup update J11 3:35PM
More Breaking News...