Features
•
latest news
•
best of news
•
syndication
•
commentary

Feature Categories



KILLRADIO
printable version - js reader version - view hidden posts - tags and related articles


View article without comments by J.A. Citizen Friday, Apr. 10, 2015 at 1:23 PM
ArtistBlogs@LAArtsDistrictBlogs.com
Ronald L. Havner Jr., one of the Sleaziest CEO , heading one of the sleaziest companies in America today… Yes… That would be "Public Storage" who is being sued again in yet another class action law suit for "False Advertising... Deceptive Business Practices... Bait and switch… Fraudulent Conversion… Unlawful Auctions of people's belongings…" with more law suits on the way. "Public Storage is conscientiously ruining people's lives with an array of illegal actions and auctions." say's the attorney heading a team of lawyers in Los Angeles. Their fraudulent actions are sparking law suits from angry customers all over the country. If you Google 'Public Storage Lawsuits', you will find dozens and dozens of current law suits have been filed against Ronald L. Havner Jr 's company, Public Storage.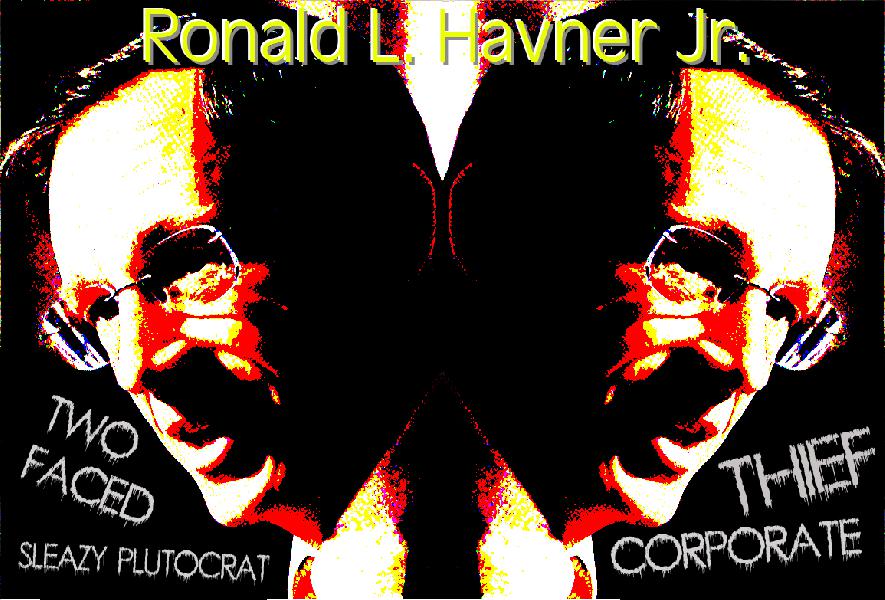 ronhavnerheadshot.jpg7uicor.jpg, image/jpeg, 1155x783

2015 CLASS ACTION LAW SUIT AGAINST RONALD L. HAVNER'S PUBLIC STORAGE:

http://www.laartsdistrictblogs.com/ClassActionAgainstPublicStorage.pdf

ALSO SEE:

http://www.PublicStorageLitigation.com

"Of course I blame the head of the company!" the angry Los Angeles based artist goes on… "Ronald L. Havner Jr. is the fucking CEO! He damn well knows what's going on! I'll put it this way… He's either a brain dead moron too stupid to know how his company does business, or more likely, the sleazy self centered conductor of their daily orchestrated scams and blatant perversion of the law with their fuzzy math! They are scamming people on so many levels! The people that run Public Storage like the plastic phony, Margaret Sommers are sleazy conscienceless predators that politely smile as they steal everything you own and then thank you for being their customer. I'll bet Ronald doesn't get many return customers! I only want to see them again in court! Or better yet, behind bars!! That's my experience with Public Storage."

"You know that scum bag makes almost 10 million a year!" referring to Ronald Havner. "It's no wonder!" The angry artist goes on... "He's a fucking corporate thief! And he's lining his pockets with people's lives! Bait and switch! Fraudulent Conversion! Unlawful Auctions! Public Storage is being sued all over the country! And now I'm in line to sue them too! What Ronald L. Havner Jr. and his sleazy plastic minions like Margaret Sommers are doing to people like me is disgusting! And I'll be damned if I'm going to take what they did lying down! His illegal and blatantly predatory business practices have literally ruined my life and many others. And speaking for myself, I'm going to make him pay for it! Almost 50 years of my original Photography and my original art is just gone like it was nothing! Because it was nothing to Ronald L. Havner Jr. or the conscienceless crony minions like Margaret Sommers who Ronald has running Public Storage as district managers! These people are mindless robots!"

" Public Storage literally just destroyed my life as an artist! As a professional photographer since high school, I literally had hundreds of thousands of copyrighted and irreplaceable negatives, transparencies, original prints, years of tear sheets from the hundreds of jobs I've done are all gone! Not to mention all of my original paintings from the 80's to now, GONE! All my equipment, Gone!! My entire studio was in that space! They sold my entire life away to a total stranger as if it was nothing! All my personal business and medical records and family belongings as well! Almost 50 years of my life! Those fucking thieves stole my entire life away and they won't even tell me who they sold it to! I don't even have a picture of my mother anymore! Everything in my life is gone! Ronald L. Havner Jr. is going to pay for that. What he has put me through I only wish on him!"

"Ronald L. Havner and his organized band of sleazy Public Storage cronies stole everything I owned as if they had the right! THEY DIDN'T!" he insists! "It was a blatantly illegal auction! And I have the best lawyer in the country for the job! He's already sued Public Storage multiple times and just filed a class action suit against them last month! After examining all of the fuzzy math Public Storage tries to get away with everyday in my own paper work, my new attorney quickly determined they fucked up big time!! My auction was illegal as were many other things they did almost from moment one! Bait and switch, Fraudulent Conversion, unlawful auction! That's what they do to innocent people who have come there to safely store their most important belongings! They are disgusting! They have illegally ruined my life as an artist as if they had the right! THEY DIDN'T! And I will see them in court. And I guarantee we'll be suing for a lot more then the 10K ceiling they think they can force on people they hurt! You violated the law and your own contract! You think you can hold me to a contract you yourself violated?"

"Hey Ron... How much is 40 plus years of my life worth, if your life is worth almost 10K a year? Think about it, you sleazy thieving corporate asshole!"

-J.A. Citizen

http://www.facebook.com/PublicStorageSleazyThieves

Report this post as:


by J.A. Citizen Friday, Apr. 10, 2015 at 1:23 PM
ArtistBlogs@LAArtsDistrictBlogs.com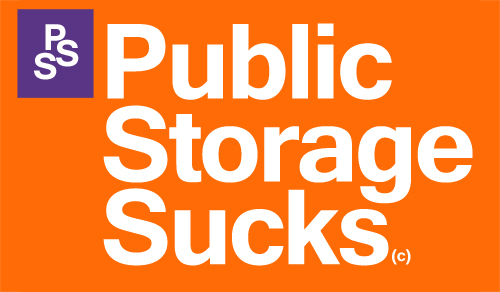 pss_1a.jpgipfqzj.jpg, image/jpeg, 500x292

Sleazy is, as sleazy does. And Ronald L. Havner Jr. and his gang of thieving minions seem to be very invested in injecting a lot of blatantly illegal and predatory actions into their sleazy business, "Public Storage". They are hurting the "public" with their blatantly illegal scams on a daily basis!

Report this post as:


by J.A. Citizen Friday, Apr. 10, 2015 at 1:23 PM
ArtistBlogs@LAArtsDistrictBlogs.com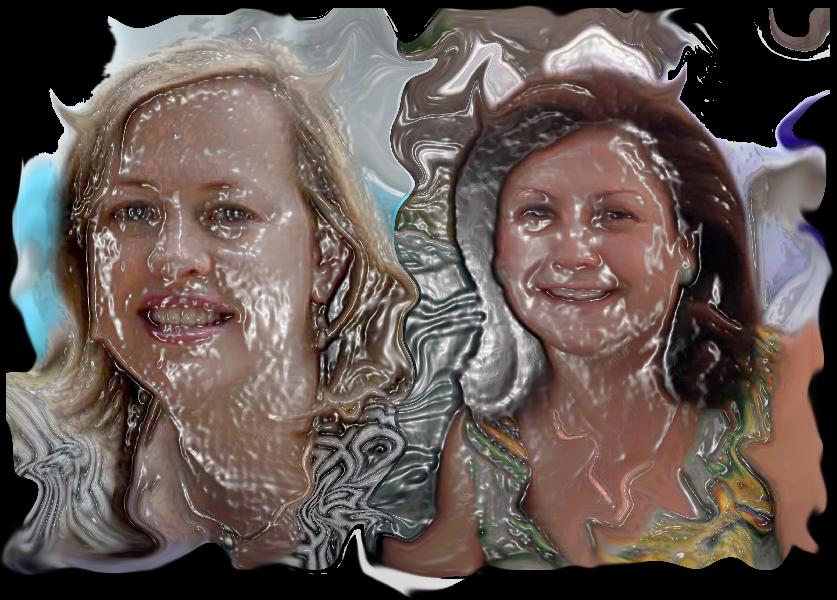 plasticpeople2.jpg, image/jpeg, 3231x2316

The plastic minions of Public Storage. Unethical Predatory minions, Kathleen Jarnagin, 818-244-8080 ex.1549, and Margaret Sommers, 818-244-8080 ex.1560, managing the scams at "Public Storage". Please ask them why they are being sued all over the country for their blatantly illegal and predatory business practices ???

Report this post as:


by Jennifer idVer:3a79e74774994d5bc76a9141597c3 Thursday, Jun. 18, 2015 at 11:24 PM
Jennya1978@gmail.com 4433712256,4436534515 816 Pecan Court bel air MD 21014

I have been dealing with the Palmdale California location for 3+ years and they normally help me out in any way,ie letting me know I was close to auction or they changed the auction date for me. They knew I was homeless and we had to move from California back to Maryland so my whole life was in 2 storage units. Renee who works at the Palmdale location told me in the end of March 2015 and beginning of April 2015 that our auction date for BOTH units were pushed until May 14th 2015. I went online as I always do to pay them and I had gone to pay the smaller unit but wasn't able to pay the bigger unit which contained my WHOLE FAMILS LIFE in it because Renee lied to me and sold that unit on April 14,2015. She lied to me repeatedly from February til May telling me both units were still there and must be paid by May 14,2015. My family, kids,parents and all my children's baby belongings were in there since I just has a baby before moving back to Maryland. We tried so hard to get out to Cali but the expenses were too much to ship it. My families WHOLE LIFE was in there. I spoke to Clara who was in charge of the auctions and had her on speaker phone and ky husband and I just had to listen to her yell at us like we were thieves and we were a piece of shit! She didntsaythat in so many words but that's how she came across. Does anyone know of a excellent lawyer I can sue these bastards for all the wrong doings they did to us? My whole house including my baby furniture that was never used, my memories of my parents and all my household items. Clara just brushed me off and said too bad!!!!! Please can someone help me? I don't want anyone else to go through this. I lost MANY MANY sleepless nights and cried rivers of tears knowing what I had lost. They are liars and thieves!!!! Someone please help me, PLEASE!!!!! Jennifer

Report this post as:


by AprilYoungFla idVer:186a5046e22a5d7361093373c Wednesday, Jul. 08, 2015 at 1:34 PM
msju4u@gmail.com 762525086

Fraud businesses act in this manner should be barred. Our officials need to act remove close them down. Miss is ads and collect moneies they did earn. In my book is called stealing. Ethics of public storage, others none professional need to be ejected out of the business arena.Lower then the worst kind ever.

Report this post as:


by AprilYoungFla idVer:186a5046e22a5d7361093373c Wednesday, Jul. 08, 2015 at 1:35 PM
msju4u@gmail.com 762525086

Fraud businesses act in this manner should be barred. Our officials need to act remove close them down. Miss is ads and collect moneies they did earn. In my book is called stealing. Ethics of public storage, others none professional need to be ejected out of the business arena.Lower then the worst kind ever.

Report this post as:


by The one who knows Sunday, Jun. 19, 2016 at 3:39 PM


AT THE TIME OF RENTAL YOU NOT ANY ONLE ELSE SHOULD READ BEFPRE SIGNING ITS ALL THERE. Jennifer you should seriously get your life together of you read the contract it states that you can lose if not paid also if your in auction stays it's been 40 days since you paid your last bill means get your shot together j have public storage as a Lawer in Los Angeles. So shit the fuck up and pay your bill if you have a cell phone and you don't pay it what happens... They turn it off. With public storage what do they do when you don't pay sell your worthless shit haha! So if it's your life and your in Maryland and your storage is in Palmdale ca. How is it your life your a dumb ass for putting it there and a dumbass for not paying it shot happens stupid bitch you got what you deserve and to the creator of this website in this rant of monks pump public storage you should shut the fuck up get a life and fucking get your millions of dollars that you want to the company for but you never will be why because the company is ran on a multimillion dollar lawyers all 50 states so shut the fuck up shut the fuck up

Report this post as:


by JT Welch idVer:9e17a22635442897a2f06e402f1663 Friday, Sep. 30, 2016 at 8:15 PM
jtwelch713@zoho.com United States

Rented here over 2 years. After first year, cost began increasing. Didn't seem too bad at first, but every few months it would rise again! Never saw anything in contract about raising prices. Tried contacting the company several times about it! Specifically asked to see the contract (still have email records). Specifically asked to change units (downsize; relocate, etc.). I found a better deal and moved; discovered I was overcharged by over a year. REFUND ME NOW!

Report this post as:


by LP from Missouri Monday, Oct. 31, 2016 at 9:26 PM


my children were illegal taken from us by CPS st Charles I lost most of my disability income. We lost our home.I placed all off my things in St.Louis New Halls Ferry location Brian F,DM told me he can't get a return call from the bidder. Later I was told that "the bidder was in Iowa" are you kidding me.over 90years of history gone. Our storage space in Kansas City was closed wit our permission all of my shoes and luggage and the attendant no longer works there People experience misfortune this is no reason to destroy precious memories. Karma comes to those who harm people oftentimes through generation of family. Public Storage manager and employees stop stealing repent repay and return that which does not belong to you. Responding to a previous poster stop cussing you sound ignorant as you are. Times are hard enough Public Storage could be more ethical in business practice's now no amount of money can replace our pain.Included in the class action suit could order the bidder return of stolen property. Please began doing people right Karma is
Waiting and it comes around double.

Report this post as:


by LP from Missouri Monday, Oct. 31, 2016 at 9:33 PM


Btw the judge was forced to resign now it is ymr for the lying caseworkers to be fired and arrested so watch out PS owner your business could be next

Report this post as:


by Anonymous Sunday, Dec. 04, 2016 at 6:18 PM


It's so funny that you literally took the time out your life to complain about a contract that you signed and because things didn't go your way you want to sue? Your seriously the most pathetic thing since Donald trump elect to presidency. I mean seriously, it's simple. PAY YOUR BILL. I promise you, it won't go to auction. And if you don't like the lease agreement, DONT STORE IT THERE. Like I don't get it. If you don't pay your cell phone bill you expect the company to give a damn about your situation? They gonna cut it off. Why? Because you didn't pay. STOP COMPLAINIG AND GET YOUR MONEY UP. You BROKE ASS IGNORANT MINDLESS FUCK SIGNED PAPERWORK SAYING YOU AGREED TO PAY BY A CERTAIN DATE AND ON THE CONTRACTS STATES WHAT HAPPENS AND YOU STILL SIGNED IT. At the end of the day FUCK HOW YOU FEEL DUMBASS this guy makes 10 MILLION A YEAR he knows that no one gives a fuck about him so why should he give a fuck about your stupid ass worthless paintings. Don't get mad GET MONEY. And also learn how to own up to your own commitment. You said you would pay by the first of every month. You didn't. You fucked your own life up dumbass smh

Report this post as:



Local News

Change Links September 2018 posted S02 10:22PM

More Scandals Rock Southern California Nuke Plant San Onofre A30 11:09PM

Site Outage Friday A30 3:49PM

Change Links August 2018 A14 1:56AM

Setback for Developer of SC Farm Land A12 11:09PM

More problems at Shutdown San Onofre Nuke J29 10:40PM

Change Links 2018 July posted J09 8:27PM

More Pix: "Families Belong Together," Pasadena J02 7:16PM

"Families Belong Together" March, Pasadena J02 7:08PM

Short Report on the Families Belong Together Protest in Los Angeles J30 11:26PM

Summer 2018 National Immigrant Solidarity Network News Alert! J11 6:58AM

Watch the Debate: Excluded Candidates for Governor of California M31 5:20AM

Change Links June 2018 posted M28 7:41AM

The Montrose Peace Vigil at 12 Years M22 8:01PM

Unity Archive Project M21 9:42AM

Dianne Feinstein's Promotion of War, Secret Animal Abuse, Military Profiteering, Censorshi M17 10:22PM

CA Senate Bill 1303 would require an independent coroner rather than being part of police M10 9:08PM

Three years after OC snitch scandal, no charges filed against sheriffs deputies M10 8:57PM

California police agencies violate Brown Act (open meetings) M02 8:31PM

Insane Company Wants To Send Nuke Plant Waste To New Mexico A29 11:47PM

Change Links May 2018 A27 8:40AM

Worker-Owned Car Wash on Vermont Closed A27 5:37AM

GUIDE TO REBEL CITY LOS ANGELES AVAILABLE A13 12:39AM

lausd whistle blower A11 6:58AM
More Local News...
Other/Breaking News

test O06 10:01AM

test O06 9:59AM

test O06 9:59AM

100 Ways GOP Have Stolen Elections Since 1876 O06 12:03AM

Proximospective de l'univocité réifiée O05 6:27AM

"Kava-no!!!" O04 6:42PM

Trump & Palestine vs. Genesis, Rashi & The Land of Israel O03 6:29PM

The Criminality of the Elites O03 11:35AM

Business de l'inhumanitaire O03 7:51AM

Marriage Rape/Date Rape Highest Rapes O02 2:59PM

Women I Know Get Raped - Too Many Times To Count! O02 2:55PM

Women In USA Have Stockholm Syndrom O02 2:50PM

Shooting Drill's Are Political Actual Shootings O02 2:47PM

Dr. Ford's Father Works With CIA O02 2:44PM

Weaponizing Frequencies O02 2:41PM

Google Abuses: Worldwide Spying, Censorship, War Promotion, Spying On Children, Etc O02 11:08AM

Paraphysique de l'administration O02 8:34AM

Paraphysique O02 8:31AM

Affordable Rents? A State of Emergency Intensifies O01 11:36AM

A Few Of Many Impeachable Acts by Trump Sessions And Others O01 4:41AM

Désengrammation, l'éloge de la suite S30 7:01AM

someone Should Work In Hollywood - Good Acting! S28 2:55PM

Ford Gives Psych Drugs To Lower Class To Shut Them Up? S28 2:51PM

Hilllary Calls Ford Trailer Trash? S28 2:47PM

Most Rapes Are In Marriages S28 2:43PM

Nice Boys Dirty Deeds S28 2:41PM

Minnesota 2nd Largest Rape State S28 2:39PM

Paraphysique de la plus-value S28 7:18AM
More Breaking News...