Tell the NSA:
StopWatching.US
Features
•
latest news
•
best of news
•
syndication
•
commentary

Feature Categories



KILLRADIO
printable version - js reader version - email this article - view hidden posts - tags and related articles
by Tinker Belle Sunday, May. 25, 2014 at 6:25 PM

In the year 2000, an out of work reporter is approached by a man who is not whom he appears to be. Lured into a romantic affair with him, the reporter is soon to lose everything--her family, her home, her country and nearly her life. EXILE is a true story.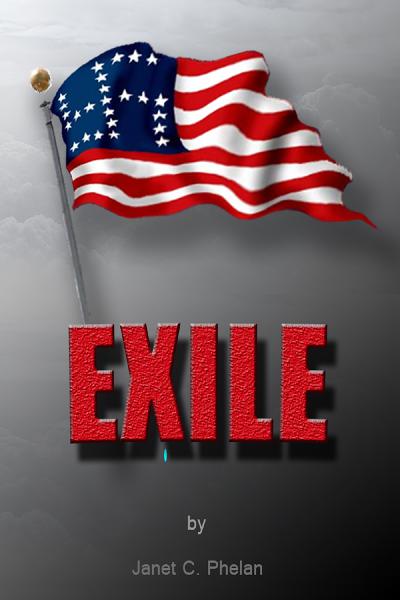 cover1.jpg, image/jpeg, 1800x2700
"Exile" Delivers With Power and Grace: Book Review
Joe Wright
Activist Post

Readers might be familiar with the investigative journalism of Janet Phelan. Her reporting has appeared in various mainstream and alternative media publications, primarily in the areas of conservatorship, as well as her international coverage of bioweapons.

What readers probably don't know is how closely intertwined her research is with her personal life. 

Exile is Janet Phelan's 350-page personal testimony of the lengths to which the intelligence community will go to surveil and intimidate. As her harrowing personal story unfolds, so too the unfolding implications for all American citizens. 

The first third of Janet Phelan's story begins at the dawn of the millennium as she finds herself out of work following a series of "coincidences" in which a multitude of shadowy players begin to wreak havoc with her life.

Her ensuing soul searching and desire to escape a growing destructive cycle is told in a unique introspective and existential weaving of memoir, poetry and adventure. It is an account that takes the reader with her across the country amid bouts of financial destitution, and eventually to locales abroad as she seeks to restart what has been derailed. 

Never far from her journey is the backdrop of her family - her mother who becomes a potentialvictim of elder abuse; and her father whose own journalistic integrity spurs Janet on to uncover and communicate the truth behind the many facades of justice in which she has become entangled.


The latter sections of Exile highlight why this otherwise personal account is a must-read for all concerned Americans, especially in a post-9/11 world where the gloves have come off and even frayed legal protections have been abandoned completely.  

Exile documents a government that is willing to issue kill orders on non-terrorist targets who are American citizens residing within its borders. Moreover, even for those wishing to drop off the radar by residing abroad, Exile issues a cautionary tale about just how long the reach of persecution can extend in order to deny legal rights and recourse to those who have been targeted.

Readers of alternative media will find themselves recognizing the threatening signposts as they begin to emerge from this fast-paced recounting of events. For those who might not be familiar with topics such conservatorship, the use of mental health facilities as de facto prisons, or the various methods of bioweapons delivery, ample historical precedent is offered for further study.

Readers will be led through the evidence - including nearly 50 pages of exhibits - that the journey of one individual is but a microcosm of the larger journey we are all traveling amid the turmoil of the Middle East, the War on Terror, and the complex global chessboard of political power.

In the author's words:

This story unmasks America at a time when her imperial efforts, all in the name of defending and spreading democracy, have resulted in a centralization of power on a global scale hitherto unknown in our history books. 

Exile bears testament to the perseverance and faith required to live free during such a time, as the veil continues to lift and reveal something far removed from that which first lured us into its embrace.

Exile is available  at The Book Patch.

Report this post as:
Local News

5 Reasons to Support RAC-LA This Month J20 11:10PM

Viacom CBS' Sumner Redstone Promotes Brutal Treatment Of Pot Smokers J19 1:20PM

Summer 2015 National Immigrant Solidarity Network Monthly News Alert! J15 12:33PM

Housing Board Member is an Evicter! J11 11:37PM

KPFK & PAPCIFICA forum in LA J11 5:45PM

LA Times goes to bat for killer cops in Salinas J10 10:34PM

NUCLEAR SHUTDOWN NEWS MAY 2015 J04 12:48PM

Los Angeles Uranium Film Festival J04 7:18AM

KPFK difficulties continue J01 4:22PM

KPFK buys premiums to re-sell them for donations -so J01 4:00PM

Latest Long Beach Police Execution: Murder of Youth In Mental Distress J01 8:19AM

How can california deal with this water crisis? M31 1:46PM

Four Winds of March Against Monsanto Los Angeles Take The Streets of Hollywood M27 2:49PM

Foreclosure Victims Occupy Senate Stump Speech of Kamala Harris M21 4:58AM

LA Nakba Anniversary protest at the Israel Consulate M19 12:56AM

Long Beach Police Execute Unarmed Teen Hector Morejon on Suspicion Of Trespassing M15 6:08AM

Eagle-Con 2015 at Cal State L.A. M13 4:15PM

Brendon Glenn Dies and Venice S/Weeps M08 7:45PM

JOIN CLASS ACTION LAWSUIT AGAINST RONALD L. HAVNER JR's PREDATORY BUSINESS, PUBLIC STORAGE M08 4:48PM

Councilmember Bonin Calls People of Venice Outraged by Police Murder "Outside Agitators" M08 10:45AM

May Day March, LA 2015 M07 7:33PM

LA Progressive: Ref Rodriguez—What the PUC Is Going on Here? M05 11:26PM

L.A. Stands in Solidarity with Australian Aborigines M05 11:12AM

KPFK'S rep to Pacific Bd Whitleblower -being kicked out ...plse sign petiton here M04 2:38PM
More Local News...
Other/Breaking News

Gov Mulls SB 277 (SATIRE) J29 10:47PM

Video: The Age of Uncertainty-The Big Corporation, 56 min J29 3:51PM

KPFK in Pacifica's meeting - more descriptions J29 2:57PM

KPFK hosted PACIFICA's board in LA. Missed it? here's some for ya J29 2:16PM

Khader Adnan Ends Hunger Strike J29 12:12PM

Sitemeter blocks my account, prevents tracking of visitors J29 11:47AM

ISIS: US Proxy Foot Soldiers J29 10:50AM

Greece Declares Bank Holiday, Capital Controls Imposed J29 8:37AM

Netanyahu's Statement Following His Latest Bandit Act J29 5:34AM

Israel Hijacks Humanitarian Ship to Gaza in International Waters J29 3:27AM

Going for Broke. Why Financialization is the Wrong Fix for Infrastructure, 60 pp J28 6:50PM

Covert assaults for hideous agendas J28 5:31PM

BDS Effect on Israel's Economy J28 11:55AM

EU Bashes "Russian Propaganda" J28 9:51AM

Troika Intends Starving Greece Into Submission J28 6:46AM

Israel Is Murdering Khader Adnan J28 3:55AM

Paraphysique du taulard J28 1:51AM

Our Duty, Yours & Mine J27 6:54PM

NUCLEAR SHUTDOWN NEWS JUNE 2015 J27 6:18PM

Restorative Justice Is Needed For Albert Woodfox, The Black Panther Party And The Nation J27 2:44PM

Russia Blasts Increased NATO Provocations J27 11:53AM

Troika Rejects Greek Bailout Extension J27 11:30AM

Obama's Latest Demagoguery J27 5:05AM

Greece Announces Referendum on Bailout Terms J27 2:44AM

Nepal Post Earthquake Aid Falls Short of Goals: No Debt Relief Pledged at Nepal Recovery C J26 1:55PM

Irresponsible Iran Bashing J26 11:55AM

Some Good News from Palestine J26 11:22AM

Nature "Conservancy" Continues Mammal Murder And Environmental Destruction J26 8:39AM
More Breaking News...