Tell the NSA:
StopWatching.US
Features
•
latest news
•
best of news
•
syndication
•
commentary

Feature Categories



KILLRADIO
printable version - json version - email this article - view hidden posts - tags and related articles
by Tinker Belle Sunday, May. 25, 2014 at 6:25 PM

In the year 2000, an out of work reporter is approached by a man who is not whom he appears to be. Lured into a romantic affair with him, the reporter is soon to lose everything--her family, her home, her country and nearly her life. EXILE is a true story.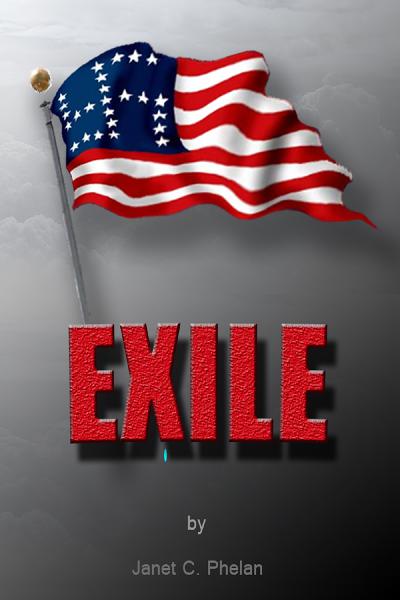 cover1.jpg, image/jpeg, 1800x2700
"Exile" Delivers With Power and Grace: Book Review
Joe Wright
Activist Post

Readers might be familiar with the investigative journalism of Janet Phelan. Her reporting has appeared in various mainstream and alternative media publications, primarily in the areas of conservatorship, as well as her international coverage of bioweapons.

What readers probably don't know is how closely intertwined her research is with her personal life. 

Exile is Janet Phelan's 350-page personal testimony of the lengths to which the intelligence community will go to surveil and intimidate. As her harrowing personal story unfolds, so too the unfolding implications for all American citizens. 

The first third of Janet Phelan's story begins at the dawn of the millennium as she finds herself out of work following a series of "coincidences" in which a multitude of shadowy players begin to wreak havoc with her life.

Her ensuing soul searching and desire to escape a growing destructive cycle is told in a unique introspective and existential weaving of memoir, poetry and adventure. It is an account that takes the reader with her across the country amid bouts of financial destitution, and eventually to locales abroad as she seeks to restart what has been derailed. 

Never far from her journey is the backdrop of her family - her mother who becomes a potentialvictim of elder abuse; and her father whose own journalistic integrity spurs Janet on to uncover and communicate the truth behind the many facades of justice in which she has become entangled.


The latter sections of Exile highlight why this otherwise personal account is a must-read for all concerned Americans, especially in a post-9/11 world where the gloves have come off and even frayed legal protections have been abandoned completely.  

Exile documents a government that is willing to issue kill orders on non-terrorist targets who are American citizens residing within its borders. Moreover, even for those wishing to drop off the radar by residing abroad, Exile issues a cautionary tale about just how long the reach of persecution can extend in order to deny legal rights and recourse to those who have been targeted.

Readers of alternative media will find themselves recognizing the threatening signposts as they begin to emerge from this fast-paced recounting of events. For those who might not be familiar with topics such conservatorship, the use of mental health facilities as de facto prisons, or the various methods of bioweapons delivery, ample historical precedent is offered for further study.

Readers will be led through the evidence - including nearly 50 pages of exhibits - that the journey of one individual is but a microcosm of the larger journey we are all traveling amid the turmoil of the Middle East, the War on Terror, and the complex global chessboard of political power.

In the author's words:

This story unmasks America at a time when her imperial efforts, all in the name of defending and spreading democracy, have resulted in a centralization of power on a global scale hitherto unknown in our history books. 

Exile bears testament to the perseverance and faith required to live free during such a time, as the veil continues to lift and reveal something far removed from that which first lured us into its embrace.

Exile is available  at The Book Patch.

Report this post as:
Local News

Los Angeles Declares "Hands Up!" in Peaceful Protest of LAPD Murder of Ezell Ford A18 4:09AM

Ezell Ford and Ferguson Solidarity A17 6:35PM

Family and Supporters of #Justice4Fords Protest LAPD Execution of Ezell Ford in South L.A. A17 2:49PM

Southern California Swarms to Save the Bees in Solidarity with Honey Bee Day Around the Gl A17 5:30AM

L.A Supports August 2nd International Gaza Protest Photoset 4 A05 7:03PM

L.A Supports August 2nd International Gaza Protest Photoset 3 A05 6:45PM

More about KPFK via Pacifica turmoils A05 6:29PM

L.A Supports August 2nd International Gaza Protest Photoset 2 A05 6:23PM

L.A Supports August 2nd International Gaza Protest Photoset 1 A05 11:36AM

Demonstration in Support of Persecuted Christians Saturday A02 10:40AM

Water in California - info proliferated now is dubious J28 5:04PM

Pacifica clearly endangered. Reposting info here: J28 2:34PM

Video: Occupy Love (2013), 1 hr 19 min J28 4:43AM

Who declares themselves to be the ultimate-only-valid-authority here on current wars elsew J27 11:11AM

MDRC's Rent Reform Assault: Section 8 tenants vs. affordable housing industry J24 12:24AM

Obama at LA Trade Tech J23 3:23PM

Los Angeles Joins World Wide Protest Against Israeli Aggression J22 6:33PM

Los Angeles Joins World Wide Protest Against Israeli Aggression J22 5:48PM

Los Angeles Joins World Wide Protest Against Israeli Aggression J22 5:28PM

Protest Israeli Shelling of Gaza J21 1:58AM

#SaveTheInternet Rally J20 11:24AM
More Local News...
Other/Breaking News

Failure in Cairo A20 3:02AM

Weaving the Past: Journey of Discovery Extends Exclusive Engagement A19 3:37PM

Thinkers replaced by Social Controllers on massive scale. A19 6:11AM

Gaza Ceasefire Extended A19 6:05AM

8 Things to Know About the Iraq Crisis A19 4:58AM

Huge Rescue Mission Launched in Peru to Save Suffering Circus Animals A18 3:47PM

III ANARCHIST AND PUNK FILM FESTIVAL - SÃO PAULO – BRASIL A18 1:47PM

Russia: Waging Peace in Ukraine A18 10:41AM

Promoting Confrontation with Russia A18 4:56AM

Anti-Democratic Straitjackets A18 4:23AM

Militarization of our police A17 11:47AM

Kiev's War Without Mercy Continues A17 11:36AM

The risse of political extremism A17 11:21AM

Block the Boat for gaza A17 10:37AM

Netanyahu: Israel's Pinochet A17 6:10AM

As Quartermaster Memory Returns, Nuclear Disaster Directly off So Cal Coast 1983 A16 3:42PM

The New York Times War on Truth A16 5:53AM

MSM War on Gaza A16 5:11AM

Terrorizing Southeastern Ukrainians: Heading Toward East/West Confrontation A15 1:56PM

New giant spy airship-or is it already here? A15 11:42AM

The Great Israeli Iron Dome Hoax A15 2:03AM

Mad, Maleficent, Murderous Main Street Media A14 12:17PM

Blocking Russian Humanitarian Aid A14 10:51AM

Sham Cairo Talks Continue A14 10:19AM

Philippines: Vocal DAP critic Bayan Muna Neri Colmenares also got P25M from fund A14 4:28AM

No laughing matter:Comedian Robin Williams' longstanding contribution to US war propaganda A13 1:19PM

Obama's War on Iraq A13 1:14PM

Impasse in Cairo A13 6:12AM
More Breaking News...