Tell the NSA:
StopWatching.US
Features
•
latest news
•
best of news
•
syndication
•
commentary

Feature Categories



KILLRADIO
printable version - json version - email this article - view hidden posts - tags and related articles
by Fábio de Oliveira Ribeiro Saturday, Oct. 20, 2012 at 1:58 PM
sithan@ig.com.br
The Americans contend, other people laugh.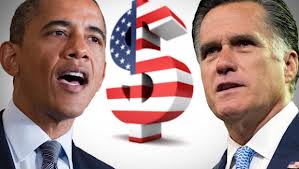 obama_x_romney.jpg, image/jpeg, 299x169
Every day this week the nightly news emphasized the tie between Romney and Obama. The tone is used for anxiety and mild concern. It seems like the world will end if the Americans can not decide if the new inhabitant of the White House (white on the outside and bloody inside) will be black who won a Nobel Peace Prize for playing two wars and prepare another (against Iran) or be white racist who would play many wars without bothering to get any kind of award.

The tie between the two candidates for USA president and the Brazilian press coverage of the American show just makes me laugh. Yet I admit that it is necessary to find a criterion to break the tie. This is where my brain cells begin to defecate.

The criterion can not be money and color, as the two candidates do not have the same racial and economic status. Sex also can not be the criterion, because both have male voters, women and gays (gay Republicans are disguised as men). Any of these items only deepen the dispute and tie. They should therefore be discarded.

The greater or lesser commitment to USA imperialism nor the tie-breaker race between Obama and Romney. None of them said he plans to reduce military spending and permanently close the cycle of American wars. Both admit one way or another that the USA grow very well when they do harm to other people to move their war industry, threaten competitors and loot minerals that Americans desired (especially oil).

The Americans are very fond of science. So science can free them from this tie.

If we consider the popular saying that "every politician has done shit" shit emerges as a natural criterion to end a contest between politicians.

Size, color, consistency, width, composition and odor of shit says a lot about its producer. The detailed and scientific analysis these items allows stakeholders in the tiebreaker find out what each of the political ate, drank, sniffed, applied in the veins, smoked and eventually stuck in the anus (remember, the brother of Fernando Collor said Brazilian President stuck cocaine in anus and this was considered very important by the Brazilian press at the time).

Who would vote for Obama having to go to the bathroom after him? Who would help Romney to wipe his white ass after he gives a shit? These are important questions whose answer can tie the USA election if all the "shit objective factors" involved in the dispute (size, color, consistency, width, composition and smell) are properly measured and known for Americans.

If the shit being analyzed is harvested near the anus of Romney and Obama some other things can be judged by scientists. Which one has the most ass off? Which one has the biggest anal barb? The butt of Obama and Romney was clean at the time of shit collection? How long will Obama and Romney lead to defecate? There are traces of semen on the edge of their ass?

Democracy is above all freedom of expression. So that shit both candidates can speak and who wins the best (or worst).
Report this post as:
Local News

Water in California - info proliferated now is dubious J28 5:04PM

Pacifica clearly endangered. Reposting info here: J28 2:34PM

Video: Occupy Love (2013), 1 hr 19 min J28 4:43AM

Who declares themselves to be the ultimate-only-valid-authority here on current wars elsew J27 11:11AM

MDRC's Rent Reform Assault: Section 8 tenants vs. affordable housing industry J24 12:24AM

Obama at LA Trade Tech J23 3:23PM

Los Angeles Joins World Wide Protest Against Israeli Aggression J22 6:33PM

Los Angeles Joins World Wide Protest Against Israeli Aggression J22 5:48PM

Los Angeles Joins World Wide Protest Against Israeli Aggression J22 5:28PM

Protest Israeli Shelling of Gaza J21 1:58AM

#SaveTheInternet Rally J20 11:24AM

PACIFICA is shify-ing more J18 8:55PM

Radical Women Study Group J16 4:43PM

KIDS REPLANT WILSHIRE FRUIT TREES UPROOTED BY VANDALS J16 2:34PM

Emails Needed by Thursday, July 17 to Save the South Central Farm (Again) J15 4:40PM

Is AFT Pres Weingarten On The Take? J12 7:45AM

LA Living in Vehicle Law Found UnConstitutional J11 12:22PM

KPFK News covers the Che Cafe struggle J10 9:33PM

Public Comment on South Central Farm Site J07 10:44PM

Successful Protest at new Burbank Hobby Lobby on 4th J06 5:17PM

Protesters Violently Arrested in Murietta J05 12:44AM

Gallery Opening Highlights Journalist's Creativity, Insights, and Passions J03 11:52AM

Indymedia On Air - Che Cafe show J02 10:27AM

Save the Che: Letter from Zack de la Rocha J29 8:47PM

Political Thriller Citizen Koch Premieres in Los Angeles J28 2:35AM

Veteran and Families of Military hold Press Conference J18 7:36AM

Furious Homeowners Occupy Lobby of Fannie Mae in Pasadena J16 4:15AM

Change Links Revival J12 12:09PM
More Local News...
Other/Breaking News

Our Land, Our Business J29 4:40PM

Argentina Braces For Default J29 12:09PM

Back To School Fair J29 11:43AM

Dirt Dog J29 11:19AM

Christian Zionism: The Heresy that Undermines Middle East Peace J29 7:53AM

Memorandum 2014 J29 4:01AM

Paraphysique de la violence J28 9:49AM

Philippine President told: Re-energize the campaign for reforms J28 3:23AM

Panthers in the Hole: French Angola 3 Book Illustrates US Prison Crisis J27 12:13PM

¡Abajo las nuevas exacciones criminales de Israel! J27 11:41AM

looks ok to me... J27 10:32AM

Down with the latest criminal abuses by the Israeli State! J27 10:21AM

THE BOOK OF JOSHUA | ZIONAZIS J26 9:52PM

Video: Left Forum on Thomas Paine 1 hr, 23 min J26 4:21PM

Surpopulation et paupérisation J26 9:13AM

AVAAZ_GAZA_war crimes J26 8:07AM

Israeli-Palestinian Science Organization (IPSO) Struggles for Peace J26 8:02AM

Snake Valley Festival in Baker NV fights SNWA 'Water Grab' J26 6:59AM

Nuclear Bomb LA 1983, Revelations tortured Witness Recovers from 14 year coma J25 7:52PM

The Shortwave Report 07/25/14 Listen Globally! J24 5:00PM

Come for the education, Stay for the fun at the OC Health & Wellness Fair J23 10:59PM

Philippine president signs law requiring tobacco companies to put graphic health warnings J23 3:55AM

Rockets found in Gaza school J22 10:57PM

Statement on the Gaza Genocide J22 8:32PM

Capitalism and War: Pope Francis J22 4:18AM

Geekouts Link's for June and July 2014 J22 1:14AM

ADI holds Week of Action Against Circus Suffering J21 11:41AM

phantom protests J21 7:35AM
More Breaking News...