Features
•
latest news
•
best of news
•
syndication
•
commentary

Feature Categories



KILLRADIO
printable version - js reader version - view hidden posts - tags and related articles

View article without comments by David Koschitzky Saturday, Oct. 06, 2012 at 9:42 PM

Greta Berlin's outrageous anti-Semitism
Greta Berlin, co-founder of the Free Gaza Movement that attempts to breach the arms blockade of the Hamas-ruled territory in Israel, was reportedly in Toronto as part of a cross-Canada tour last week.

While her visit made no media splash, one certainly resulted from her organization's Twitter account (@freegazaorg), which this week sent a blatantly anti-Semitic message that "Zionists operated the concentration camps and helped murder millions of innocent Jews."

For many, the pro-Palestinian movement has become a veil for a fundamentally destructive, anti-Israel movement.

In the case of Free Gaza, (which says the tweet was an accident), this is now clearly accompanied by disgusting anti-Semitism.

This is not to say critiques of Israel are inherently anti-Semitic. Israel, like every democracy, is open to criticism for its policy choices.

But the issue here is not one of policy criticism but political activism.

The Gaza flotillas — staged media events that avoid established aid channels — are a prime example of how it's not really about building up a Palestinian state so much as tearing down the Israeli one.

In defining themselves by a shared enemy rather than a vision for the Palestinian people, such activists forfeit all clarity of purpose.

For instance, on the basic question of how to resolve the conflict, there is total disunity. Two states? One state?

Within the movement there are adherents to either camp.

Last February, anti-Israel activist Norman Finkelstein denounced the refusal of the Boycott Israel campaign to acknowledge Israel's existential rights: "They won't mention it because they know it will split the movement, because there's a large segment of the movement ... which wants to eliminate Israel." In obsessively trying to isolate Israel through negative publicity, this movement aims to construct a zero-sum equation in which every positive development for Israel is seen as a de facto loss for the Palestinians.

This is why, anti-Israel activists charge Tel Aviv's gay community with "pink-washing".

Israel's record of building a free and tolerant country has nothing to do with the Palestinian national cause, but it is a problem for the anti-Israel effort.

There is logic behind this drive to polarize the debate and raise a false dichotomy The movement is able to win over a small number of anti-Israel adherents (a victory), while ensuring the overall debate appears toxic to the point where a much broader audience is alienated — both from the conversation and Israel (another victory).

Ironically, this only renders genuine Palestinian needs more irrelevant, as exemplified in the movement's shocking silence toward Hamas' daily brutalization of the people of Gaza.

Israel's supporters share a positive, coherent purpose: the peaceful existence of a Jewish state in the ancestral home of the Jewish people.

Our organization has actively fought the zero-sum red herring because our dreams are not contingent on the destruction of the Palestinian cause; indeed, we see no inherent contradiction between Palestinian statehood and Israeli security — as achieved through a peace agreement.

If election season teaches us anything, it's that there are limits to negative campaigning. Without a meaningful raison d'etre, one may tarnish an opponent's reputation but will ultimately rally few to one's camp.

Until pro-Palestinian activists address the corrosive, anti-Israel syndrome within their ranks, they will continue to be dogged by expressions of anti-Semitism, like the one from Free Gaza.





www.torontosun.com/2012/10/04/free-gaza-dogged-by-anti-se...

Report this post as:


by not quite Sunday, Oct. 07, 2012 at 12:45 AM


they didn't necessarily *operate* the death camps, they had them *built*, however.

Auschwitz was built to service the Warberg owned I. G. Farben facilities...

The rest of this wandering zionist rant merely rehashes the same themes this colonial enterprise has used to justify 'self determination' over the mass graves of the people who used to live there. Most of which never had any ancestors who even set foot on that land of misery and oppression.

Report this post as:


by unicorn mystic Sunday, Oct. 07, 2012 at 6:51 AM


Greta Berlin was exposed years ago



Greta Berlin is a 68-year-old, anti-Israel activist and media professional from Los Angeles, CA. In university, she majored in mass communications and theater arts. Her training and professional career as a media and presentations coach have provided her with the skills and experience to manipulate the media in the interest of furthering her radical anti-Israel activities.

Berlin began her long career of anti-Israel agitprop after her marriage to a Palestinian man and the birth of their two children in the 1960's. In 2003, she joined the International Solidarity Movement, working as a media officer. She also joined Women in Black In 2006, she co-founded the Free Gaza movement which claims its mission is to "pressure the international community to review its sanctions policy and end its support for continued Israeli occupation." She runs the movement's media initiative.

Berlin displays extreme animus toward the Jewish state, successfully using the media to publicize her outright distortions and anti-Israel agenda. Her support of Hamas is evidenced by comments justifying the group

Below are just some examples of Berlin's outrageous statements to the media:

On Mohammed Al Dura:

"On September 29, 2000, Mohammed Al Dura, a little 12-year-old boy in Gaza was murdered by an Israeli sniper. Someone just happened to catch the killing on video." (Counterpunch, June 7, 2007)

While there is debate over whether or not the entire Al Dura incident was a publicity hoax, it is undebatable that he was not and could not have been shot by Israelis. ( See "Mohammed Al Dura: Anatomy of a French Media Scandal")

About Hamas:

"The world is busy starving the Palestinians of Gaza into submission, simply because they exercised their human right to vote democratically for the party they wanted in power. I find it obscene that, just because the US, Israel, the EU don't like the party's goals, they are suddenly called 'terrorists.' (Radio Free Europe, Aug.13, 2007)

Hamas is considered a terrorist organization because it targets civilians– non-combatant men, women and children with suicide bombings, as well as rocket and mortar attacks.

About American aid to Israel:

Americans give foreign aid to Israel in order "to occupy, kill, starve, humiliate and drive out a native population in favor of white European colonists." (Radio Free Europe, Aug.13, 2007)

About the purpose of the illegal flotilla actions:

"The only illegal presence in the area is Israel... This mission is not about delivering humanitarian supplies, it's about breaking Israel's siege..." (May 27, AFP)

About the Israeli response:

Note how the story changes over time and how Berlin spins the results, shifting the details of her story as more facts are exposed about what was apparently pre-planned violent actions by flotilla members:

"This is not a confrontation. This is a massacre." (France 24, May 31)

"We've gotten confirmation...that [the Israelis are not bringing the flotilla] to Ashdod because they know all the journalists are there. They're coming into Haifa so you need to make sure that [your reporters] are in Haifa to cover this as well."(ibid.)

"[Israeli soldiers] opened fire on sleeping civilians at four in the morning" (NY Times, May 31 online version)

"Before their feet hit the ground, [the Israeli soldiers] they started firing into the crowd... [The flotilla members] have been murdered by a force that showed up with machine guns"and shot people that had on backpacks and blue jeans." (Al Jazeera, May 31)

"Israeli soldiers shot indiscriminately at unarmed civilians." (Guardian, May 31)

"People had the right to defend themselves against soldiers armed with machine guns." (LA Times, May 31)

"If there were weapons [on the ship], [Israel] planted those weapons." (Radio Free Europe/Radio Liberty, June 1)

Applauding her mission's supposed success:

"What's certain is that we won one of the battles -- and we won the diplomatic day." (AFP, May 31)

"I do think that Israel is becoming ostracized among the world community the way South Africa was." ( Radio Free Europe/Radio Liberty,June 1)

"The world is watching a county [Israel] imploding, having a massive nervous breakdown in full view. " (Diary update, Free Gaza.org)



camera http://www.camera.org/index.asp?x_context=8&x_...

Report this post as:


by zorg Sunday, Oct. 07, 2012 at 7:29 AM


It's GOT to be done. Let me insert a few comments into the previous huffery.

***

On Mohammed Al Dura:

"On September 29, 2000, Mohammed Al Dura, a little 12-year-old boy in Gaza was murdered by an Israeli sniper. Someone just happened to catch the killing on video." (Counterpunch, June 7, 2007)

While there is debate over whether or not the entire Al Dura incident was a publicity hoax, it is undebatable that he was not and could not have been shot by Israelis. ( See "Mohammed Al Dura: Anatomy of a French Media Scandal")

[ sure, there is always "debate" from entrenched ideologues, however, the facts speak for themselves no matter the quibbling about whether or not the child was a 'terrorist' or 'potential terrorist' ]

About Hamas:

"The world is busy starving the Palestinians of Gaza into submission, simply because they exercised their human right to vote democratically for the party they wanted in power. I find it obscene that, just because the US, Israel, the EU don't like the party's goals, they are suddenly called 'terrorists.' (Radio Free Europe, Aug.13, 2007)

Hamas is considered a terrorist organization because it targets civilians– non-combatant men, women and children with suicide bombings, as well as rocket and mortar attacks.

[ and the raging hypocrisy here is that while israeli does this on a daily basis with a full scale military. And we aren't sure whether or not these attacks against the israli state weren't done by the usual false flag affairs we have seen the israeli state conspire to do on countless occasions. The King David Hotel, for instance. ]

About American aid to Israel:

Americans give foreign aid to Israel in order "to occupy, kill, starve, humiliate and drive out a native population in favor of white European colonists." (Radio Free Europe, Aug.13, 2007)

[ so far correct as to facts on the bloody ground ]

About the purpose of the illegal flotilla actions:

[ nothing illegal about about food and medicine shipped into a supposed 'open port' ]

"The only illegal presence in the area is Israel... This mission is not about delivering humanitarian supplies, it's about breaking Israel's siege..." (May 27, AFP)

[ also correct ]

About the Israeli response:

Note how the story changes over time and how Berlin spins the results, shifting the details of her story as more facts are exposed about what was apparently pre-planned violent actions by flotilla members:

[ the only thing preplanned was the selected lists of assassinations these commandos carried out, one being an American citizen ]

"This is not a confrontation. This is a massacre." (France 24, May 31)

{ also correct ]

"We've gotten confirmation...that [the Israelis are not bringing the flotilla] to Ashdod because they know all the journalists are there. They're coming into Haifa so you need to make sure that [your reporters] are in Haifa to cover this as well."(ibid.)

"[Israeli soldiers] opened fire on sleeping civilians at four in the morning" (NY Times, May 31 online version)

[ hard to believe that the NYT even entioned this assault and pirate like massacre. Yes, a massacre. ]

"Before their feet hit the ground, [the Israeli soldiers] they started firing into the crowd... [The flotilla members] have been murdered by a force that showed up with machine guns"and shot people that had on backpacks and blue jeans." (Al Jazeera, May 31)

[ damn, this woman doesn't mince words, does she? ]

"Israeli soldiers shot indiscriminately at unarmed civilians." (Guardian, May 31)

[ here I must disagree as the commandos had specific targets on their list of assassinations which they carried out, the others shot were just targets of opportunity ]

"People had the right to defend themselves against soldiers armed with machine guns." (LA Times, May 31)

[ like duh! ]

"If there were weapons [on the ship], [Israel] planted those weapons." (Radio Free Europe/Radio Liberty, June 1)

[ there weren't any weapons found particularly after the fine combing the several inspections had done before embarkation ]

Applauding her mission's supposed success:

[ success would have been if israel had allowed the ship into its port of arrival instead of being hijacked and assaulted by the IDF ]

"What's certain is that we won one of the battles -- and we won the diplomatic day." (AFP, May 31)

[ and israel, acting as it did, lost big time ]

"I do think that Israel is becoming ostracized among the world community the way South Africa was." ( Radio Free Europe/Radio Liberty,June 1)

[ and they have none but themselves to blame. ]

"The world is watching a county [Israel] imploding, having a massive nervous breakdown in full view. " (Diary update, Free Gaza.org)

{ isn't that why their megaphone is on at full blast? ]

Report this post as:


by UCLA cancel talks by Free Gaza activist Thursday, Oct. 18, 2012 at 6:09 PM


Greta Berlin, the co-founder of the Free Gaza Movement —who has come under fire for tweeting that Zionists created and ran the Nazi concentration camps — has had her upcoming book talks canceled by at least two California venues.

Book Passage cancelled Berlin's Sunday, Oct. 21 talk at its flagship location in Corte Madera, and UCLA's Center for Near Eastern Studies canceled her Oct. 9 talk. Both appearances were part of Berlin's national book tour to promote "Freedom Sailors," her newly published account of the FGM's boat campaigns to break Israel's naval blockade of Gaza.

As of press time, Book Passage's owners did not respond to inquiries from j., although a staffer confirmed that the bookstore canceled the event.

Kal Raustiala, associate vice provost for international studies at UCLA, wrote in an email to j., "My understanding is that the [interim] co-directors of the UCLA Center for Near Eastern Studies thought the most appropriate action, in light of recent events involving Ms. Berlin, was to cancel the talk."

On Sept. 30, Berlin tweeted that "Zionists operated the concentration camps and helped murder millions of innocent Jews." Her tweet appeared on the FGM Twitter account with a link to a video claiming an alliance between Hitler and the Zionist movement. The tweet has since been deleted, but Avi Mayer, head of social media for the Jewish Agency, preserved a screenshot that has been widely distributed.

Although Berlin later said her tweets were taken out of context, pro-Palestinian groups have rushed to disassociate themselves from her. Jewish Voice for Peace canceled its sponsorship of her book tour, and in an Oct. 8 statement, former FGM board members said Berlin's excuse was inadequate.

However, a letter signed by more than 100 Palestinian activists disavowing anti-Semitism within their ranks said that the Palestinian struggle is "opposed to all forms of racism and bigotry, including, but not limited to, anti-Semitism, Islamophobia [and] Zionism."

That latter comment put Jewish groups on guard. Steven Bayme, director of the Contemporary Jewish life department at the American Jewish Committee, was quoted in a Daily Beast article Oct. 16 as saying that whatever its intent, the letter "remained a statement aimed at the delegitimization of Israel, equating Israel with policies of racism and apartheid."

Not every venue has canceled Berlin's book talk. She appeared Oct. 11 at the Levantine Cultural Center in Los Angeles, where a staffer said the event was sponsored by Code Pink and L.A. Jews for Peace.

The Free Gaza Movement is aimed at breaking Israel's blockade of the Gaza Strip.

www.jewishjournal.com/los_angeles/article/marin_bookstore...

Report this post as:


by Context Sunday, Oct. 21, 2012 at 9:34 AM


see:

Warburg, zionism and you

-Max Warburg was also on the board of a major industrial conglomerate, IG Farben, which had been originally formed by the Rothschilds in 1925, together with other foreign Anglo-American interests. Warburg was ousted [ "ousted?" ] from the board in 1938, out of fears his Jewish ethnicity would allow the company to be confiscated and seized as a "Jewish Company."

http://www.thedailybell.com/2681/Max-Warburg

IG Farben was the most powerful German corporate cartel in the first half of the 20th century and the single largest profiteer from the Second World War. IG (Interessengemeinschaft) stands for "Association of Common Interests": IG Farben included BASF, Bayer, Hoechst, and other German chemical and pharmaceutical companies.

As documents show, IG Farben was intimately involved with the human experimental atrocities committed by Mengele at Auschwitz.

http://www.ahrp.org/infomail/05/01/27a.php

WARBURG - JewishEncyclopedia.com

Otto Warburg studied at Berlin, where he is now professor of natural history, and is prominent in the Zionist movement.

http://www.jewishencyclopedia.com/articles/14778-warburg

-The following article is extracted from an excellent analysis of the New World Order by author Ken Adachi which can be found at educate-yourself.org.

The term New World Order (NWO) has been used by numerous politicians through the ages, and is a generic term used to refer to a worldwide conspiracy being orchestrated by an extremely powerful and influential group of genetically-related individuals (at least at the highest echelons) which include many of the world's wealthiest people, top political leaders, and corporate elite, as well as members of the so-called Black Nobility of Europe (dominated by the British Crown) whose goal is to create a One World (fascist) Government, stripped of nationalistic and regional boundaries, that is obedient to their agenda.

Listen to the Zionist* banker, Paul Warburg:

"We will have a world government whether you like it or not. The only question is whether that government will be achieved by conquest or consent." (February 17, 1950, as he testified before the US Senate).

http://www.threeworldwars.com/new-world-order.htm

They also created the work / death camps

zionism is a cancer which feeds upon its own.

Report this post as:


by Igor Saturday, Oct. 27, 2012 at 3:12 PM


IG Farben was founded on December 25, 1925 as a merger of the following six companies: BASF (27.4 percent of equity capital), Bayer (27.4 percent), Hoechst including Cassella and Chemische Fabrik Kalle (27.4 percent), Agfa (9.0 percent), Chemische Fabrik Griesheim-Elektron (6.9 percent) and Chemische Fabrik vorm. Weiler Ter Meer (1.9 percent)



No Rothchild involvement. Only "good germans"

Report this post as:


by Igor Saturday, Oct. 27, 2012 at 3:15 PM


IG Farben was founded on December 25, 1925 as a merger of the following six companies: BASF (27.4 percent of equity capital), Bayer (27.4 percent), Hoechst including Cassella and Chemische Fabrik Kalle (27.4 percent), Agfa (9.0 percent), Chemische Fabrik Griesheim-Elektron (6.9 percent) and Chemische Fabrik vorm. Weiler Ter Meer (1.9 percent)



No Rothchild involvement. Only "good germans"

Report this post as:


by Context Saturday, Oct. 27, 2012 at 3:33 PM


What follows is an analysis of the Warburg family and their connections to the Rothschilds.

M. M. Warburg of Hamburg

The Warburg family of Germany has been around for a long time, but I will start with the family as it stood in 1860. Abraham and Sarah Warburg (note the biblical connotations in family names) had three children: Moritz, Siegmund and a daughter (unnamed in ref) who married Paul Schiff. Schiff was a director of Vienna's Creditanstalt Bank, which was controlled by Baron Albert Rothschild. The Schiff's and Rothschild families used to share the same house in Frankfurt.

http://www.energy-net.org/1OVN/NWO-H.HTM

Report this post as:


by More context Saturday, Oct. 27, 2012 at 3:42 PM


These families, the Warburg and the Rothschild interests were waltzing together in common shared interests.

Like building Auschwitz to service their factories as they prospered from the misery and horror they were responsible for allowing if not creating through their own dark networks of financial control.

Report this post as:


by liers have short memories Saturday, Oct. 27, 2012 at 3:48 PM


So you went from - this is your quote- " IG Farben, which had been originally formed by the Rothschilds in 1925 "

to a Rothchild married a Schiff". See the problem?



Report this post as:


by oh? Saturday, Oct. 27, 2012 at 4:36 PM


The Brotherhood and the Manipulation of Society Part 2

The House of Rothschild also has strong connections with the Warburg banking family

http://educate-yourself.org/nwo/brotherhoodpart2.shtml

Like Warburg running the Rothschild bank in Frankfurt.

Look, the connections are there and very solid in the respect of client bushiness, interests and shared profit motives.

Only a weasel attorney would attempt to separate the threads of this well woven rope between and among these degenerate families of dangerous wealth. Your argument is hollow, quibbling about details when the noose of this rope is being placed over the people like they did in their scheme to operate with the 3rd Reich. Auschwitz was their child of fortune..

Report this post as:


by PIBB Saturday, Oct. 27, 2012 at 8:28 PM


Greta Berlin and Friends Berkeley hate fest part 2

"Once in a while you can get shown the light, in the strangest of places if you look at it right'

An hour and a half of just listening to accusations of organ theft, of not being "real Semites", of rich and powerful Jews controlling information and government was personally exhausting. This glimpse into the dark soul of anti-Israel activism revealed, as suspected, a core of festering anti-Semitism.

It wasn't a surprise. It wasn't just Greta Berlin's now infamous tweet, or the cover-up that changed day to day. It wasn't her step daughter Ava's admission about the depth of Greta's hatred . For me, years of observing the seething anti-Semitism on the streets- and the silence of those who stood by exposed the "peace" movement for what it really was.

Illumination came to the Berkeley Fellowship of Unitarian Universalists in the unexpected form of a young Occupy activist, "Beth". Beth had been invited to the Fellowship by Janet Kobren, a flotilla participant, currently active in Occupy. Beth was invited with the expectation that she "might learn something".

Beth spoke during the Question and Answer period.

"Hi. I appreciate all the work that is being done on behest of the Palestinians. But I came here on the behest of Janet. She thought that I might learn things that I didn't know. I didn't learn anything that I didn't already know. And I support the Palestinians. I support BDS. I support the flotilla. But recently there was an incident where someone in this room wrote on our non-violent list serve, that all Jews are immoral and that all Jews are secret Zionists... "

( At this point, Joseph Anderson, an audience member began screaming "Not true, not true" )

She continued

"... there is a danger of the mainstream media goes totally to the right and defends Israel to no end, and won't point out any of the issues, but there is a problem on the left of going so far that anyone one who is even - when you talk about a 1 state solution, I have not heard of the particulars of how two groups, who are in this conflict and hate each other for 60 years are going to live side by side. And I've heard also there are many states that have divided into ethnic countries. Now I'm accused of being a Zionist, of being a Zionist, for saying that I believe a 2 state solution, is a better solution. So, what I'm saying is if you want the Jews to support the Palestinians, you can't deny the history of the anti-Semitism, that started when Jesus was labeled as killed by the Jews. "

Joseph's response ? A variation on the theme of "all my best friends are Jews" , He then accused the young woman of being a plant and an agent provocateur .

Full disclosure: Joseph Anderson (posting as JA on the various Indymedia sites) was alleged to have written a rant, justifying the collective punishment of the Jewish people worldwide:

"Personally, I *EXULT* everytime I see an Israeli Jew bite the dust. And the same goes for their American cousins! EVERY SINGLE JEW EVERYWHERE IN THE WORLD is a just and appropriate target for anti-colonialist liberation! We need to start targeting *EVERY* synagogue, *EVERY* Jew community center, school and everywhere else that you racist devils preach and propogate your agenda.

BOUT TO MEET YO MAKER, JEWBOY? HA, HA HA!!!!!!!!!!"

There are people on all sides of the political spectrum that question his mental stability

He began:

".. First of all, I come from a people that also suffered for centuries at the hands of Christians and often Jews. And no amount of suffering entitles anyone to go take, dispossess or be given the land of another people.... Second of all, let me say I've had anti-Zionist, Jewish roommates and friends for at least 20 years. My first roommate was an anti-Zionist Jew. I've been friends with a majority of Jews in this room, for quite some time. So, for you to say, that I called all Jews immoral, is patently ridiculous. So, for my question, you know Malcom X said about the false accusation of anti-Semitism is that' that stick don't hurt me' and that's how I've conducted myself. And ironically I've been very rarely called an anti-Semite because, if Zionists tried to do something, I don't care. The other thing we have to realize with regard to the enforcement arm of the Lobby, if I were in charge of that, I would send people out on the left, to work on the left."

Beth attempted to have her voice heard. Again. She was under the impression that this was meant to be a discussion of anti-Semitism and Zionism

"This is supposed to be on anti-Semitism and Zionism… you are not allowing… to speak…You've had 3 speakers for an hour on 1 perspective and the one person who has a different… you wouldn't let speak for more than a minute."

Alison dismissed her . "This happens frequently. There will be one person that thinks that they are entitled. That they are more important than everybody else in the whole room."

Soon the audience joined in the attacks- threatening to cal the police on her.

One patronizingly demanded, "Will you be quiet miss?"

"No. I will not," she answered. "Because this has been stacked with the Palestinian perspective."

Greta Berlin, Alison Weir and Jeff Blankfort at the Berkeley Fellowship of Unitarian Universalists Oct 18, 2012. Where Beth, a sensitive and involved Occupy activist learns that "groupthink" is alive and well on the fringe left, and that for them, "justice" means "Just us".

proisraelbaybloggers.blogspot.com/2012/10/greta-berlin-an...

Report this post as:


by really? Saturday, Oct. 27, 2012 at 9:16 PM


It never ceases to amaze me how these israeli terrorists keep their bloody fingers pointing at others to distract the vision of unbridled terrorism and the vicious pogrom these European invaders have loosed upon the native populations of Palestine [ and neighbors ] in their plan of ethnic cleansing and undisputed genocide according to definition...

As their 20 Shekel coin plainly shows, israel has an unrequited desire to expand their undeclared borders from the Nile to the Euphrates. Using American blood and money to accomplish this idea and squealing about 'self determination' while they build their constantly encroaching 'settlements' over the mass graves of their victims. The ones not driven out with unrelenting waves of terrorism.

But this is nothing compared to the squealing that rattles the walls when these victims resist this pogrom.

Or even dare to mention it.

Report this post as:


by whom? Sunday, Oct. 28, 2012 at 5:38 AM


Reading over the morsels of the report on the meeting in a previous comment

http://la.indymedia.org/news/2012/10/256299_comment.php#256693

anti-Semitism of the free gaza Movement PIBB 2012-10-26 11:28 PM

I was not too surprised to see the mention of JA and this individual's presence together with the 'Beth', the "sensitive and involved Occupy activist" to interact with the conference.

As we have seen on this very wire, this individual shows all the marks of your typical agent provocateur to engage in a food fight to disrupt a serious discussion and discredit the entire concept of attempting to curb the terrorism of the israeli attack kennel.

I also suspect that 'Beth' is really 'Becky' and this was a staged incident between a noise tag team.

The squealing that was rattling the walls and windows must have been dreary to any real activist, involved with removing the myriad layers of deception and calmly dissecting the truth from the cancer of lies.

Something the cult of zionism cannot survive as the light would cause the dark lies and myths to shrivel up and blow away. Revealing the gross and naked reality.

The Hidden History of Zionism by Ralph Schoenman

is a good start. Available as an e-book, on line. It reveals a timeline of true horror and deception from primary sources. Like the Red Cross. At this time, when we can see the intent and methods israel uses on any attempt to show this light through its dedicated operatives, this being a well know israeli intelligence SOP using infiltration along with bribery and blackmail to effect this operation.

The propaganda which follows is available with unusual speed with many inferences unsupported with evidence.

Report this post as:


by how? Sunday, Oct. 28, 2012 at 9:56 AM


How can a project to break a terrible siege and blockade after a military war on the prisoners of Gaza with operation Cast Lead and no significant through the normal channels of trade can world relief, possibly help these people? Sure, they, the activists involved, subject themselves to the predicted israeli brutality when they attempt to draw world attention to the inhuman conditions these fanatic extremists impose on the populations imprisoned inside walls, checkpoints and sniper towers when they try to breach illegal blockades but these howlers from the megaphone of are always there to drown out any salient analysis and action items.

There is one big problem I have always pointed out.

It's real hard to cover over the stink, mess and ugliness of a rabid attack dog, some call Israel. A product of banal, irresponsible use of the tools they use to achieve their ends. As their history of the great work farm of Auschwitz and the creation and use of it clearly proclaims. Get a clue, you megaphone tools are fairly expendable.

Ask the *slave crews* Auschwitz provided ( Clearly linked, scroll back, dear readers ) for I. G. Farben facilities that remained intact during intense bombing campaigns throughout the great 2nd world war, if you may want to defend these parasite overclass degenerate families; for *their* opinion.

Does being evil make you stupid or dose being stupid make you evil?

Either way, you self absorbed psychopaths who are unable to feel your brother's pain, are a pox on this garden.

You will find that playing god over your 'inferiors' will eat you alive. I await the shrieks of realization.



Report this post as:


by details Tuesday, Oct. 30, 2012 at 8:59 PM


Beth was a 20 something activist in San Francisco Occupy- Janet Kobren of the free Gaza org was tasked with recruiting young occupy activists(particular Jewish ones) to the Palestinian cause.

its possible that janet had no idea how anti-Semitic the talk was going to be- its also possible that she simply didn't care.

Report this post as:


by Gaza metro mart Tuesday, Oct. 30, 2012 at 9:12 PM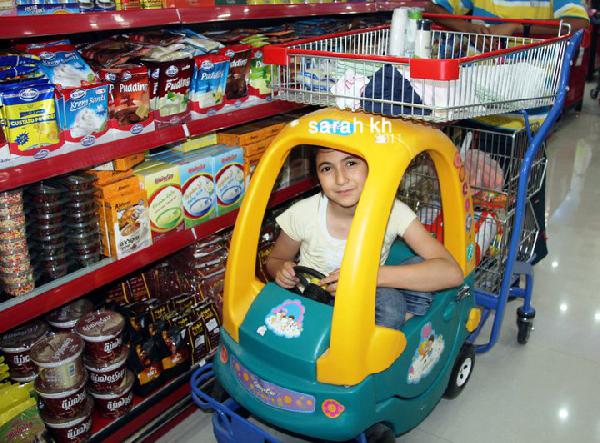 gaza_grocery_6.jpg, image/jpeg, 720x532

Just a photo of the gaza metro mart, so you can see the suffering of the poor palestinians in gaza

Report this post as:


by really? Tuesday, Oct. 30, 2012 at 11:34 PM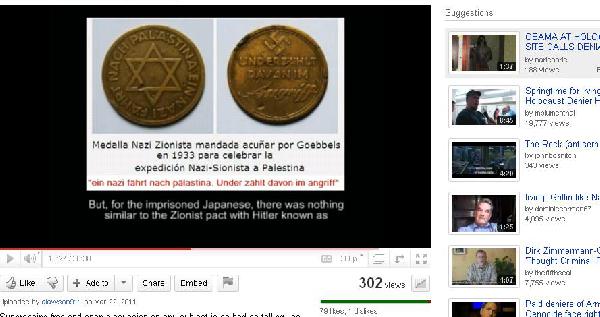 star_swastica.jpeg, image/jpeg, 889x470

You mean some ubiquitous scene in some supposed store, somewhere, is supposed to be a typical store in Gaza?

This to support the " overflowing with food" wank we keep seeing from the israeli ministry of truth?

Is that why your asshole IDF keeps the illegal siege in place?

To make sure that all this food stays safe?

Lying bastards who taught the 3rd Reich all about the big lie repeated so many times even they began to believe it. Here's a visual aid of the real forces behind the "Palestine Project"

A favorite of mine.

Report this post as:


by peas in a pod Thursday, Nov. 01, 2012 at 9:19 PM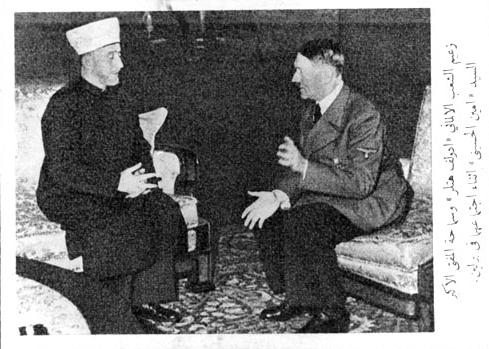 hitler.jpg, image/jpeg, 489x349

Hitler and the Grand Mufti. Peas in a pod

In 1941, Haj Amin al-Husseini fled to Germany and met with Adolf Hitler, Heinrich Himmler, Joachim Von Ribbentrop and other Nazi leaders. He wanted to persuade them to extend the Nazis' anti-Jewish program to the Arab world.

The Mufti sent Hitler 15 drafts of declarations he wanted Germany and Italy to make concerning the Middle East. One called on the two countries to declare the illegality of the Jewish home in Palestine. Furthermore, "they accord to Palestine and to other Arab countries the right to solve the problem of the Jewish elements in Palestine and other Arab countries, in accordance with the interest of the Arabs and, by the same method, that the question is now being settled in the Axis countries."1

In November 1941, the Mufti met with Hitler, who told him the Jews were his foremost enemy. The Nazi dictator rebuffed the Mufti's requests for a declaration in support of the Arabs, however, telling him the time was not right. The Mufti offered Hitler his "thanks for the sympathy which he had always shown for the Arab and especially Palestinian cause, and to which he had given clear expression in his public speeches....The Arabs were Germany's natural friends because they had the same enemies as had Germany, namely....the Jews...." Hitler replied:

Germany stood for uncompromising war against the Jews. That naturally included active opposition to the Jewish national home in Palestine....Germany would furnish positive and practical aid to the Arabs involved in the same struggle....Germany's objective [is]...solely the destruction of the Jewish element residing in the Arab sphere....In that hour the Mufti would be the most authoritative spokesman for the Arab world. The Mufti thanked Hitler profusely.2

In 1945, Yugoslavia sought to indict the Mufti as a war criminal for his role in recruiting 20,000 Muslim volunteers for the SS, who participated in the killing of Jews in Croatia and Hungary. He escaped from French detention in 1946, however, and continued his fight against the Jews from Cairo and later Beirut. He died in 1974.

The Husseini family continued to play a role in Palestinian affairs, with Faisal Husseini, whose father was the Mufti's nephew, regarded until his death in 2001 as one of their leading spokesmen in the territories.



www.jewishvirtuallibrary.org/jsource/History/muftihit.html

Report this post as:


by who? Friday, Nov. 02, 2012 at 12:37 AM


[ never failing to bring this one photo into the yammer fest ]

Hitler was all over the map trying to find associates in his political sphere.

But the pact he made with the zionists ended up with Auschwitz being built and Palestine being invaded at the behest of the likes of Eichmann. And notice on the "Palestine Project" coin, the second ranking the Swastika on one side takes to the six pointed star on the other side.

I think we all know who was directing the operation for whos benefit.

It sure wasn't the slave workforce rounded up to service the facilities of the I. G. Farben complex.

Unlike the Warburg family who owned it, sure did.

Report this post as:


by foundit Friday, Nov. 02, 2012 at 1:32 AM


by pot/kettle/black Sunday, Nov. 18, 2007 at 3:25 PM



Every time they bring up Al-Husseini, I'm going to tell you about Polkes, Begin, Shamir and the rest of the Nazi collaborator/terrorist gang that founded the rogue state of Israel.

Hajj Amin Al Husseini wasn't Hitler's only stooge in British occupied Palestine. Consider the case of Fieval Polkes:

"Von Bolschwing was deeply involved in intelligence work--and in the persecution of innocent people -- for most of his adult life. He had joined the Nazi party at the age of twenty-three, in 1932, and had become an SD (party security service) informer almost immediately. In the years leading up to 1939, von Bolschwing became a leading Nazi intelligence agent in the Middle East, where he worked under cover as an importer in Jerusalem. One of his first brushes with Nazi espionage work, according to captured SS records, was a role in creating a covert agreement between the Nazis and Fieval Polkes, a commander of the militant Zionist organization Haganah, whom von Bolschwing had met through business associates in the Mideast. Under the arrangement the Haganah was permitted to run recruiting and training camps for Jewish youth inside Germany. These young people, as well as certain other Jews driven out of Germany by the Nazis, were encouraged to emigrate to Palestine. Polkes and the Haganah, in return, agreed to provide the SS with intelligence about British affairs in Palestine. Captured German records claim that Polkes believed the increasingly brutal Nazi persecution of the Jews could be turned to Zionist advantage -- at least temporarily -- by compelling Jewish immigration to Palestine, and that the Haganah commander's sole source of income, moreover, was secret funds from the SS.

It was in the course of these negotiations that the young Baron von Bolschwing gained the trust of Adolf Eichmann, who was at the time an obscure SS functionary specializing in intelligence on Freemasonry and Jewish affairs for the Nazi party. The acquaintance was more than a casual one, for von Bolschwing went on to play a central role in arranging conferences between Eichmann and Polkes in Vienna and Cairo, contacts that established Eichmann as the SS's Jewish affairs expert and laid the foundation for his later career as the architect of the extermination of European Jewry."

-- Blowback : America's Recruitment of Nazis and Its Effects on the Cold War by Christopher Simpson, ISBN: 1555841066, p 253

Simpson's source on this is:

Sicherheitsdienst des RFSS SD-Hauptamt, Palastinareise Bericht (U.S. designation no. 173-b-16-14/61), now at Frames 2936012-2936068, microfilm roll 411, T-175, RG 242, NA, Washington, D.C.

* * * * *

After the war, von Bolschwing settled in California. He became a Republican Party activist and a personal friend of Richard Nixon. Among his other accomplishments, he perpetrated the single largest stock fraud in California's history. He squirmed out of the charges when a patsy took the fall for him. Later he was partners in a defense electronics company called TCI with Iran-contra figures Richard Secord and (Iranian Jew) Albert Hakim.

What a guy, huh? For details, see:

http://www.newsmakingnews.com/mbtape11,22,81,520.htm

* * * * *

Then there was Menachem Begin, terrorist extrordinaire, who later was elected to the highest office in the land.

Before that, he waged war against Hitler enemies.

See:

http://www.jewishvirtuallibrary.org/jsource/History/irgun.html

Irgun Zeva'i Le'umi

"The National Military Organization" (Etzel, I.Z.L.)

(snip)

From 1943 Etzel was headed by Menachem Begin. In February 1944, Etzel declared war against the British administration. It attacked and blew up government offices, military installations and police stations.

(snip)

* * * * *

Begin was not just a founding father of Israel, but also the butcher of Deir Yassin, Palestine's very own Lidice:



See:

http://www.deiryassin.org/mas.html

(snip)

Early in the morning of Friday, April 9, 1948, commandos of the Irgun, headed by Menachem Begin, and the Stern Gang attacked Deir Yassin, a village with about 750 Palestinian residents. It was several weeks before the end of the British Mandate. The village lay outside of the area that the United Nations recommended be included in a future Jewish State. Deir Yassin had a peaceful reputation and was even said by a Jewish newspaper to have driven out some Arab militants. But it was located on high ground in the corridor between Tel Aviv and Jerusalem and one plan, kept secret until years afterwards, called for it to be destroyed and the residents evacuated to make way for a small airfield that would supply the beleaguered Jewish residents of Jerusalem.

By noon over 100 people, half of them women and children, had been systematically murdered. Four commandos died at the hands of resisting Palestinians using old Mausers and muskets. Twenty-five male villagers were loaded into trucks, paraded through the Zakhron Yosef quarter in Jerusalem, and then taken to a stone quarry along the road between Givat Shaul and Deir Yassin and shot to death. The remaining residents were driven to Arab East Jerusalem.

That evening the Irgunists and the Sternists escorted a party of foreign correspondents to a house at Givat Shaul, a nearby Jewish settlement founded in 1906. Over tea and cookies they amplified the details of the operation and justified it, saying Deir Yassin had become a concentration point for Arabs, including Syrians and Iraqis, planning to attack the western suburbs of Jerusalem. They said that 25 members of the Haganah militia had reinforced the attack and claimed that an Arabic-speaking Jew had warned the villagers over a loudspeaker from an armored car. This was duly reported in The New York Times on April 10.

A final body count of 254 was reported by The New York Times on April 13, a day after they were finally buried. By then the leaders of the Haganah had distanced themselves from having participated in the attack and issued a statement denouncing the dissidents of Irgun and the Stern Gang, just as they had after the attack on the King David Hotel in July 1946. A 1987 study undertaken by Birzeit University's Center for Research and Documentation of Palestinian Society found "the numbers of those killed does not exceed 120".

The Haganah leaders admitted that the massacre "disgraced the cause of Jewish fighters and dishonored Jewish arms and the Jewish flag." They played down the fact that their militia had reinforced the terrorists' attack, even though they did not participate in the barbarism and looting during the subsequent "mopping up" operations.

They also played down the fact that, in Begin's words, "Deir Yassin was captured with the knowledge of the Haganah and with the approval of its commander" as a part of its "plan for establishing an airfield."

Ben Gurion even sent an apology to King Abdullah of Trans-Jordan. But this horrific act served the future State of Israel well. According to Begin, "Arabs throughout the country, induced to believe wild tales of 'Irgun butchery,' were seized with limitless panic and started to flee for their lives. This mass flight soon developed into a maddened, uncontrollable stampede. The political and economic significance of this development can hardly be overestimated."

(snip)

Of about 144 houses, 10 were dynamited. The cemetery was later bulldozed and, like hundreds of other Palestinian villages to follow, Deir Yassin was wiped off the map. By September, Orthodox Jewish immigrants from Poland, Rumania, and Slovakia were settled there over the objections of Martin Buber, Cecil Roth and other Jewish leaders, who believed that the site of the massacre should be left uninhabited. The center of the village was renamed Givat Shaul Bet. As Jerusalem expanded, the land of Deir Yassin became part of the city and is now known simply as the area between Givat Shaul and the settlement of Har Nof on the western slopes of the mountain.

The massacre of Palestinians at Deir Yassin is one of the most significant events in 20th-century Palestinian and Israeli history. This is not because of its size or its brutality, but because it stands as the starkest early warning of a calculated depopulation of over 400 Arab villages and cities and the expulsion of over 700,000 Palestinian inhabitants to make room for survivors of the Holocaust and other Jews from the rest of the world.

(snip)



* * * * *

Then there was Yitzhak Shamir . . .



http://www.marxists.de/middleast/ironwall/15-shamir.htm

(snip)

Shamir's Background

(snip)

. . . was born Yitzhak Yzernitzky, in Rozeny, in what is now Byelorussia, in 1915.

(snip)

Little is known of his Irgun career, but one incident stands out. In 1938 Yzernitzky and a 15-year-old recruit, Eliyahu Bet Zouri, tried to blow up a WZO defence fund collection booth which levied a toll on Jewish travellers leaving Tel Aviv. They planted a crude gunpowder bomb which went off prematurely, severely burning Bet Zouri's legs and scorching the face of Israel's future Prime Minister. But this bizarre incident was a mere nothing compared to his career as a leading figure in the "Stern Gang".

(snip)

* * * * *

>a 15-year-old recruit,

Just in case you were wondering who first armed children in Palestine.

Report this post as:


by Ew Friday, Nov. 02, 2012 at 8:33 PM


Ew. Now you are recycling Nessie droppings? Isn't he like dead or something by now?

Report this post as:


by yup Friday, Nov. 02, 2012 at 9:50 PM


Well, if you're going to use old dusty propaganda, you are going to have to enjoy the consequences.

It's not so much that the movement is dogged by anti-Semitism as much as it's being dogged by psychopathic ( and in this case, OCD riddled ) zionists who most likely haven't a grain of Semitic blood.

And hounded would be the word.

Report this post as:


by item correction Saturday, Nov. 03, 2012 at 3:21 AM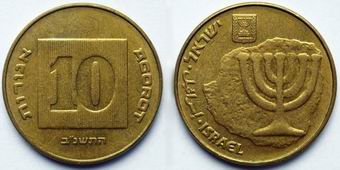 greater-israel-.jpg, image/jpeg, 340x170

it wasn't the 20 Shekel israeli coin that displays the intent of this enterprise but the 10 Shekel coin that shows for all of its residents, the desired boundaries of this criminal creation.

From the Nile to the Euphrates, is the intent of this conquest and the hell with all the blood and horror this enterprise will provide.

Israel, the breeding ground for psychopaths.

Report this post as:


by phillipe Sunday, Nov. 04, 2012 at 9:44 PM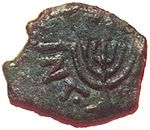 150px-coin_issued_by_mattathias_antigonus_c_40bce.jpg, image/jpeg, 150x130

That coin is a Replica of a coin issued by Mattathias Antigonus (37-40 B.C.E.) with the seven-branched candelabrum

Description and photo follows

A coin (Hendin 485) issued by Mattathias Antigonus circa 40 BCE featured a Menorah Obv: Menorah with Greek inscription "Basileus Antignus" (King Antignus) Rev: Table (Shulchon) with Hebrew inscription "Matisyahu HaKohen" (Matisyahu the High Priest).



Yep. The Jews have lived in this area a long long time.

Report this post as:


by well? Sunday, Nov. 04, 2012 at 10:26 PM


What does this have to do with the pogrom against the current native population?

The Semitic people of Palestine, from the invasion of European, non- Semitic people? A grand plan of ethnic cleansing from individuals who have not a jot of Semitic blood and never had any ancestors who ever touched foot on that real estate.

The coat of many colors donned to cover the blood of this enterprise.

You're running plumb out of excuses.

Report this post as:


by Jews are indigeneous Monday, Nov. 05, 2012 at 6:51 AM


If there are coins from Judea celebrating Jewish kings from 40 BC, its obvious the jews have been here a very vert long time. Before there were Muslims. Before their were Christians

Report this post as:


by Jews are indigeneous Monday, Nov. 05, 2012 at 6:57 AM


From Robert F Kennedy, documenting the huge Arab immigration into pre-state Israel (written in the 1940's

http://robertkennedyandisrael.blogspot.com/

"The Jews point with pride to the fact that over 500,000 Arabs in the 12 years between 1932 and 1944, came into Palestine to take advantage of living conditions existing in no other Arab state. This is the only country in the Near and Middle East where an Arab middle class is in existence."

Not indigenous.



Incidentlly, Kennedy was assassinated by a Palestinian terrorist, Sirhan Sirhan, in what might very well be the first act og Palestinian terror on American soil

robertkennedyandisrael.blogspot.com/

Report this post as:


by what? Monday, Nov. 05, 2012 at 7:29 AM


You want to call an invasion of heavily armed [ with nazi weapons including P109s ] European, non Semitic thugs, 'new immigrants' because you don a false Hebrew coat.

Oh, sure, you bleat and squeal about 'Jew' this and 'Jew' that but this is one class of self proclaimed 'Jew' that never even attempt to follow the Ten Commandments.

Report this post as:


by eh? Monday, Nov. 05, 2012 at 8:25 PM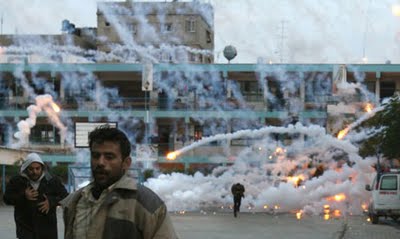 01__white-rain__.jpg, image/jpeg, 400x239

"Jews are indigeneous [sp] Sunday, Nov. 04, 2012 at 6:57 AM "

or the one before that

"Jews are indigeneous [sp] Sunday, Nov. 04, 2012 at 6:51 AM "

Plenty of Jewpoxy is required to maintain the myth of a justification for the invasion of Palestine by *non Semitic*, European 'immigrants' by turning reality on its head for a Bazarro interpretation of 'indigenous'.

The usual and predictable inversion through semantic trickery was just too twisted to read as is when it is a total 180 degree revision of reality.

No wonder I miss-read the previous comment

The 700,000 or so refugees, driven out by the terrorism of these *non Semitic* European invaders against the ranchers, farmers and fishers who were living there for many generations when the Nabka or catastrophe for the residents began, were not and could not be labeled as " new immigrants" when they were clearly many generational residents living there as the *newly formed* nation of israel began its tragic process of ethnic cleansing.

Quibbling about the particulars over political boundaries, beyond the control of these residents are meaningless when the fact that these people were living on and working the land for centuries, is beyond question.

Now the native population enjoys periodic israeli "incursions" of a full scale military assault, trapped behind 10 meter high walls, razor wire and sniper towers; at the whim of the psychopathic israeli leadership.

And all this while the many UN mandates against these war crimes and atrocities are mocked by this pirate enterprise.

Like collective punishment to 'purswade' the people to vote the way israel wants them to vote. As in the unending blockade of a prisoner population after a horrific war [ I would call it a slaughter, as war denotes conflict between armed belligerents, not civilian populations ], using forbidden weapons.

These individuals taught the nazis nearly all of the methods of inhumanity and took up where the 3rd Reich left off.

Report this post as:


by Jews are Indigenous. Monday, Nov. 05, 2012 at 10:47 PM


Even UNRWaA the UN agengency responsible for the palestinians doesn't believe they are Indigenous. To be considered a "palestiain" you need to have lived in this land for 2 years before israel statehood.

Under UNRWA's operational definition, Palestine refugees are people whose normal place of residence was Palestine between June 1946 and May 1948, who lost both their homes and means of livelihood as a result of the 1948 Arab-Israeli conflict.



Report this post as:


by oh? Tuesday, Nov. 06, 2012 at 1:53 AM


Hmmmm, let me see if I have this argument correctly.

The Palestinians who were there for centuries are "recent immigrants" while the new israeli citizens, who came into Palestine after 1948 are the natives.

Makes sense if you are in a psycho ward, barking mad.



Report this post as:


by Palestinians are recent immigrants Tuesday, Nov. 06, 2012 at 10:21 AM


Correct. The vast majority of Palestinians in the Holy land are recent immigrants.

From a book by William Ziff, written in 1936

"We should expect to find an exodus of Arabs from lands where Jews are settled. But exactly the opposite is true: it is precisely in the vicinity of those Jewish villages that Arab development is most marked. Arab Haifa, profiting from the Jewish boom grew from 1922 to 1936 by 130%, Jaffa by 80% and Jerusalem by 55%...In the vicinity of the Jewish villages Arab workers earn twice the wage paid in other parts of Palestine.

Once the poorest , sorriest population in this whole section of poverty stricken masses, the Arabs of Palestine are now the richest per capita of their race"

and

"Fully 75% of the area in Jewish hands morever has not known the plough for centuries. The Northern colonies in Galilee were built on land rendered impossible for life since Roman times because of marsh and endemic disease. Tel Aviv was erected on sand dunes which were considered without monetary value. The great granary, the valley of Jezreel, now nestling so trim and green in the shining sun, was so deserted and pestilential when Jews bought it that it was said any bird trying to cross it would fall dead in its flight."





Report this post as:


by wow! Tuesday, Nov. 06, 2012 at 11:15 AM


-William Ziff-

who?

Anyway, a proper recent world class historian, Lenni Brenner: wrote 51 Documents:

Zionist Collaboration with the Nazis

CounterPunch. December 23, 2002. 51 Documents: Zionist Collaboration with the Nazis. by LENNI BRENNER. In 1983, Croom Helm Ltd. published my 1st book, Zionism in the Age of the Dictators.

by LENNI BRENNER

In 1983, Croom Helm Ltd. published my 1st book, Zionism in the Age of the Dictators. American writers don't expect favorable reviews from the London Times, but editorialist Edward Mortimer declared that "Brenner is able to cite numerous cases where Zionists collaborated with anti-Semitic regimes, including Hitler's."

So that's that for the side of real history...

Now what's this idiocy of israel trying to manufacture its own legitimacy through psychopathic reality inversion??



Report this post as:


by read a book Thursday, Nov. 08, 2012 at 8:38 AM


Its rather sad that you are unaware of the historians of the region. If you spent some time in hte library, it would go a long way in clearing up your misconceptions, and lenni- you've been trying to self-promote your little bit of agitprops for years. No one's listening and one one's buying

Report this post as:


by where? Thursday, Nov. 08, 2012 at 8:57 AM


Obviously you believe your little gaggle of historians [ that are unremarkable and predictably cherry picked and who avoid the zionist nazi collaboration ] actually mean something.

Here's a few actual researchers like Ezera Pound, Eustice Mullens, Ralph Schoneman and Lenni Brenner but they wont exactly support your phantasms of inverted reality where the people who were living there are the 'invaders' and the non Semitic European invaders "are indigeneous".

You're just new nazis in Jewish drag with the same lies and methods of terror.

Report this post as:


by Paublo-No-Cheez Thursday, Nov. 08, 2012 at 2:17 PM


this was too cute to pass over.

"and lenni- you've been trying to self-promote your little bit of agitprops for years"

You mean I'm the great Lenni Paublo No-Cheez Brenner? Who told you? How did you find out?

Esta mass terrible' por me perro y moma!

Sorry, you freaking mental case, you have 'misunderstandings' [ we call them delusions where I come from... ] and you need to simply not post these idiot pieces of israeli shit pie to prevent them from being subjected to my scorn and lash of simple reason and history.



Report this post as:



Local News

GUIDE TO REBEL CITY LOS ANGELES AVAILABLE A12 5:39PM

lausd whistle blower A10 11:58PM

Website Upgrade A10 3:02AM

Help KCET and UCLA identify 60s-70s Chicano images A04 1:02PM

UCLA Luskin: Casting Youth Justice in a Different Light A02 11:58AM

Change Links April 2018 A01 11:27AM

Nuclear Shutdown News March 2018 M31 6:57PM

Join The Protest Rally in Glendale on April 10, 2018! M29 7:00PM

Join The Protest Rally in Glendale on April 10, 2018! M29 6:38PM

Spring 2018 National Immigrant Solidarity Network News Alert! M19 2:02PM

Anti-Eviction Mapping Project Shows Shocking Eviction Trends in L.A. M16 5:40PM

Steve Mnuchin video at UCLA released M15 12:34AM

Actress and Philanthropist Tanna Frederick Hosts Project Save Our Surf Beach Clean Ups M06 12:10PM

After Being Told He's 'Full of Sh*t' at School Event, Mnuchin Demands UCLA Suppress Video M02 11:44AM

Resolution of the Rent Strike in Boyle Heights M01 6:28PM

What Big Brother Knows About You and What You Can Do About It M01 3:30PM

Step Up As LAPD Chief Charlie Beck Steps Down F14 2:44PM

Our House Grief Support Center Hosts 9th Annual Run For Hope, April 29 F13 12:51PM

Don't let this LA County Probation Department overhaul proposal sit on the shelf F13 11:04AM

Echo Park Residents Sue LA Over Controversial Development F12 8:51AM

Former Signal Hill police officer pleads guilty in road-rage incident in Irvine F09 10:25PM

Calif. Police Accused of 'Collusion' With Neo-Nazis After Release of Court Documents F09 7:14PM

Center for the Study of Political Graphics exhibit on Police Abuse posters F07 9:50AM

City Agrees to Settle Lawsuit Claiming Pasadena Police Officer Had His Sister Falsely Arre F04 3:17PM

Professor's Study Highlights Health Risks of Urban Oil Drilling F04 12:42PM

Claims paid involving Pasadena Police Department 2014 to present F04 10:52AM

Pasadenans - get your license plate reader records from police F03 11:11PM

LA Times Homicide Report F03 1:57PM
More Local News...
Other/Breaking News

Xyloglossie attitudinale A23 8:07AM

Shadowgun Legends Hack and Cheats A23 7:24AM

What does the Quran Say About Islamic Dress?? A21 4:15PM

Biodiversité ou la nature privatisée A20 11:22AM

The Market is a Universal Totalitarian Religion A20 7:14AM

Book Available about Hispanics and US Civil War by National Park Service A19 5:52PM

The Shortwave Report 04/20/18 Listen Globally! A19 4:01PM

The Republican 'Prolife' Party Is the Party of War, Execution, and Bear Cub Murder A19 11:48AM

Neurogenèse involutive A18 9:21AM

Paraphysique de la dictature étatique A16 10:13AM

Book Review: "The New Bonapartists" A16 3:45AM

The West Must Take the First Steps to Russia A14 12:25PM

Théorie générale de la révolution ou hommage à feu Mikhaïl Bakounine A14 3:30AM

The Shortwave Report 04/13/18 Listen Globally! A12 3:50PM

"Lost in a Dream" Singing Competition Winner to Be Chosen on April 15 for ,000 Prize! A12 3:48PM

The World Dependent on Central Banks A12 4:43AM

Ohio Governor Race: Dennis Kucinich & Richard Cordray Run Against Mike DeWine A11 9:40PM

March 2018 Honduras Coup Again Update A10 10:52PM

Apologie du zadisme insurrectionnel A10 3:33PM

ICE contract with license plate reader company A10 1:14PM

Palimpseste sisyphéen A09 11:23PM

Black Portraiture(S) IV: The Color of Silence...Cuba No...Cambridge Yes A09 5:32AM

Prohibiting Micro-Second Betting on the Exchanges A09 4:18AM

Prosecutors treat Muslims harsher than non-Muslims for the same crimes A08 10:33PM

Amy Goodman interview on cell phone safety A08 10:29PM

Mesa, Arizona police officer kills unarmed white man A08 9:50PM

Israeli leaders should be prosecuted for war crimes A08 9:48PM

Paraphysique de l'autorité A08 12:11AM
More Breaking News...