Features
•
latest news
•
best of news
•
syndication
•
commentary

Feature Categories



KILLRADIO
printable version - js reader version - email this article - view hidden posts - tags and related articles


View article without comments by Federica Monday, Jul. 30, 2012 at 6:36 AM
federicaglorca@gmail.com
With the kind permssion of the residents of Anaheim, I would like to protest your police today.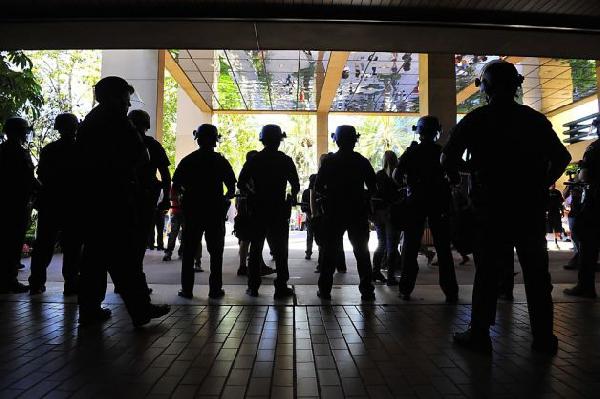 apd.jpgdx2vky.jpg, image/jpeg, 628x418

To the Residents of Anaheim,

I am one of the outsiders who's coming to your city today to protest the cowardly shooting of Manuel Diaz, the five other fatal police shootings this year alone, and the police incursion into a neighborhood protest with guns and dogs.

Before I arrive, I want to thank you for your welcome and hospitality. Just as the police are uniting in nationwide and federally directed strategies for addressing criminalization and protest, the people have to come together in response. If the Anaheim police are allowed to continue to shoot people in the back while in pursuit, then the police in my city will understand they have permission to do the same. That is why I'm here. We can no longer look at our police or our communities as isolated instances, separate and apart from each another. If we ride trains we are Oscar Grant, if we wear hoodies we are Trayvon Martin, if we take out a cell phone we are Amadou Diallo, if we have a bachelor party we are Sean Bell, if we are in the line of fire we are Susie Pena, and if we run from the police we are Manuel Diaz. Indeed, with Secure Communities and the federal administration of coordinated crackdowns against Occupy encampments, it seems likely that your police could be a testing ground for police-initiated violence across the region and the country. So I come to Anaheim, and I ask you to come to my defense when the police in my city gunslingers indiscriminately shoot residents.

I especially want to thank Manual Diaz's mother, family, and friends for allowing us to use their tragedy to spotlight what the police are allowed to do in Anaheim. It is brave and generous of you to allow us to add to the turmoil of your past week and to what is, I'm sure, a loss you still have come to grips with. I also offer up my thanks to the spirit of Sr. Diaz, for allowing me to invoke his name and life to fight against the police state. I understand the family has asked me to be peaceful, but I can not promise that. I will try to be non-violent—and violence against windows and dumpsters barely counts compared to the violence inherent in the armament of the Anaheim police—but I am not Ghandi. What I know now is that in Anaheim, if I run from the police, I will be killed. So I claim the right to defense, to the inherent right to protect myself and my friends. If the police draw on me, if they sic their dogs on me, I may defend myself and those around me. If I am detained, I may resist my own kidnapping and liberate others who are held under the flag of Anaheim Police Department.

I'm sure some of you would rather I spend my day visiting Disneyland down the street, and I understand that having me tromp and shout through your neighborhood is disruptive. That is the point: to disrupt the daily functioning of Anaheim. I am here to draw attention as much attention as I can to what's happening to you and to all of us, to the racially-sparked oppression that plays itself out in the ultimate showdown of militarized police turned against the people they are supposed to protect in steady, low-level warfare.

The Anaheim Police Department have Police have abrogated their right to detain, arrest, or charge me with a crime. Killers have no protection under law to detain a person, no right to charge a person under law, no right to take any action against any person in the name of the people. For a long time, the residents of Anaheim have been warning the City Council about the rogue police force in their town. The Anaheim police have responded in the past week, since the killing of Sr. Diaz, by drawing on and shooting two more people,killing one. The Anaheim police are now engaged in a gang war against Anaheim residents, and gangs have no authority. The Anaheim Police Department has no legitimate authority, and it is bizarre and frightening that the City rulers continue, even today, to put these disgraced thugs on Anaheim's streets to taunt and terrorize the people who live there. I do not recognize the gang calling itself the Anaheim Police Department as anything other than outlaws and civic terrorists intent on intimidating west Anaheim at the behest of a city council elected by east Anaheim.

We can debate whether anyone deserves to die at the hand of another. There is no debate that no one deserves to die by cop. It may unfortunately happen that police must use lethal force, but it is never deserved. People have the right to be heard, to a trial under law, to a jury of peers, and to a long and careful review before the state determines that someone deserves to die. Yet I'm hearing your police chief whisper that because Sr. Diaz was a "known gang member," whatever those sweeping code words mean, he deserved to die. There are even whispers that Sr. Diaz deserved to die because he ran from the police. He ran, no doubt, because he was afraid of the Anaheim police. He was right to be afraid. What reason would he have to expect the APD, with four previous killings just this year, would treat him decently if he stood still and waited for his arrest? So he ran, and he was shot in the leg and, once he fell to his knees, he was shot in the head, and then he was handcuffed. There was no safety for Sr. Diaz from the APD.

I come to Anaheim today to say that today's police gangs must end. Paramilitary thugs may not roam city streets, yours or mine, with the purpose of protecting property and not people, intimidation and fear must not replace "protect and serve," and we must be safe from the police. That is my message, and again, my thanks to the people of Anaheim for letting me use your streets to say it.

Sincerely,
Federica G. Lorca

Report this post as:


by Federica Monday, Jul. 30, 2012 at 6:36 AM
federicaglorca@gmail.com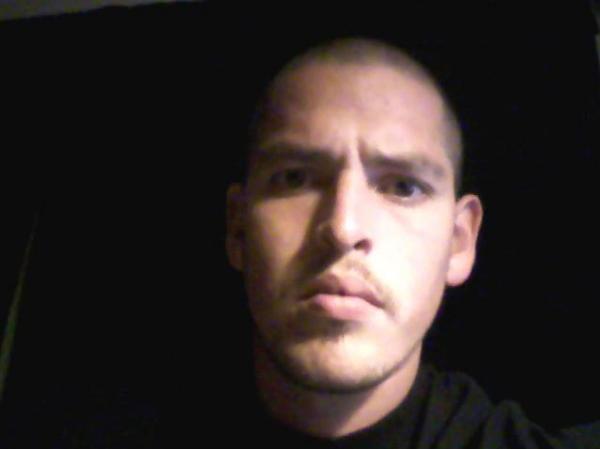 manuel_diaz.jpgjgga10.jpg, image/jpeg, 600x449

error

Report this post as:


by The CIA's Post 9-11 Satanic Pigs with Badges Tuesday, Jul. 31, 2012 at 1:16 AM


The Global Satanic Government's (The CIA) Post 9-11 Satanic Pigs with Badges and Guns, joyfully, Fanatically, Unashamedly, Satanically, Sadistically, and Ritually, doing Post 9-11 Gory Satanic Ritual Serial Murders of Civilians in America and joyfully, Fanatically, Unashamedly, Satanically, Sadistically, and Ritually Preemptively Attacking anyone who Protest their Post 9-11 Gory Satanic Ritual Serial Murders of Civlians in America, not to Mention Preemptively Attacking anyone who Protest The Post 9-11 Shipping of High Paying Jobs Overseas by Satan Worshipers of Wall St., The Post 9-11 Bankster Bailouts of Satan Worshiping Wall St. Banksters, and The Post 9-11 CIA Gory Satanic Ritual Serial Murders Abroad, which are Killing Millions of Innocent Civilians, and Costing Trillions of Dollars Each Year, which in turn is Draining Domestic Funds to Fund the Post 9-11 Gory Satanic Ritual Serial Murders Abroad, which incidentally began with The CIA's Gory Satanic Ritual Al CIA Duh Serial Murders of Civilians in America on 9-11, followed up by The CIA Gory Satanic Ritual Al CIA Duh Serial Anthrax Serial Murders in 2001, which The CIA Unsuccessfully Tried to Blame on Islam. I mention this in Passing because it is The CIA's 9-11 Attacks that were also the Pretext the Post 9-11 Police State in America, which in turn is treating The Poor and The Middle Class like Satan's Slaves, which in turn give The CIA's Post 9-11 Satanic Pigs with Badges and Guns the Green Light to do these shootings and attack protesters, turning the streets of America into a Free Shoot Zone. Oh yes another side note. The FBI may "Investigate" these shootings, but they are only there to Cover The Tracks.

Report this post as:



Local News

Segregation in the City of Angels: A 1939 Map of Housing Inequality in L.A. A15 7:44PM

Justice Dept. seeking info, IDs on 1.3M visitors to protest website DisruptJ20.org A15 1:04PM

San Francisco Rally Protests Hate Crimes in Charlottesville A14 5:38PM

New Google algorithm restricts access to left-wing, progressive web sites A02 1:52PM

Tracking Twenty Years of Stockton Killings by Law Enforcement A02 1:27PM

Garcetti Cronyism - Why and How to Ignore Your LA Dog License A01 5:05PM

Nation's Worst Meltdown Was In LA J31 4:54PM

As RV towing resumes in LA, officials say program won't 'target homeless' J31 1:15PM

Class War on the Waterfront: Longshore Workers Under Attack J21 10:18AM

Limits to Growth Published Forty Years Ago J18 5:15AM

KPFK's Indy Media on Air Now on Wednesdays J25 9:13AM

Lessons From Portland's Clashes With Fascists J13 7:36PM

Dr. Maryse Narcisse of Haiti Visits Southern California M20 5:55PM
More Local News...
Other/Breaking News

Memories of Cambodian Genocide in 70's compare with Rohyinga Displacement into Bangladesh O16 9:00PM

Netanyahu, Tell the World the Truth! O16 8:15PM

Paraphysique de l'aposématisme O15 11:06PM

Southern California can open a key role for Palestine Israel Lens O15 7:32PM

Reem Assil has a first amendment problem O14 11:25AM

Reem Assil has a first amendment problem O14 11:24AM

Paraphysique de robotique biométrique O14 1:10AM

IMF and World Bank Meetings Begin With Growth Forecasts and Crisis Risk Warnings O13 8:37AM

Reem Assil Drops Lawsuit Against Jewish Protesters O13 7:04AM

The Shortwave Report 10/13/17 Listen Globally! O12 4:59PM

Ni de droite, ni de droite, AILLEURS ! O12 12:44AM

IMF Reports Global Growth and Releases New Ways to Predict Economic Crisis O11 7:34AM

Les compétitions O11 3:50AM

Reem's Oakland Bakery Drops Lawsuit Seeking to Silence Protests O10 8:05PM

FEMA has the authority to order martial law and open up FEMA camps for dissident Americans O09 11:28AM

The Fairy-tale of the End of the Financial Crisis O09 5:10AM

La galénique logicienne O08 11:21PM

Notice of fbi criminality run amuck in a world in crisis O08 1:51PM

September 2017 Honduras coup update O08 4:48AM

Mexican Heroin Flood Killing Families,Governments on Both Sides of the Dry Border O08 2:34AM

The Unification Church is not a Church and is Seeking New People to Abuse O08 1:20AM

Trucage du dopage O08 12:44AM

Reem Assil's Racist Restaurant in Oakland O07 10:24PM

The War in Karen State Eastern Burma is being Covered Up Except in WWEstern Thailand O07 11:45AM

Peace in the Park 2017 – Summer of Love Edition! O07 11:30AM

Fred Hamton's Work and Assasination in Chicago Serve as a Warning O06 12:31PM

Hypoxie de la réification O05 10:18PM

The Shortwave Report 10/06/17 Listen Globally! O05 4:23PM
More Breaking News...