printable version - js reader version - view hidden posts - tags and related articles

by A Sunday, Nov. 27, 2011 at 12:45 AM

LOS ANGELES, November 25, 2011 – While the mass hysteria of consumerism raged in shopping malls around the country, the occupiers of Solidarity Park provided a glimpse of a better way of life. The camp is now the last of the large camps remaining in the nation after police raids have evicted camps in most all other major cities. And with today's late afternoon announcement by the mayor it seems there may only be two more days left for the camp in its present form and location.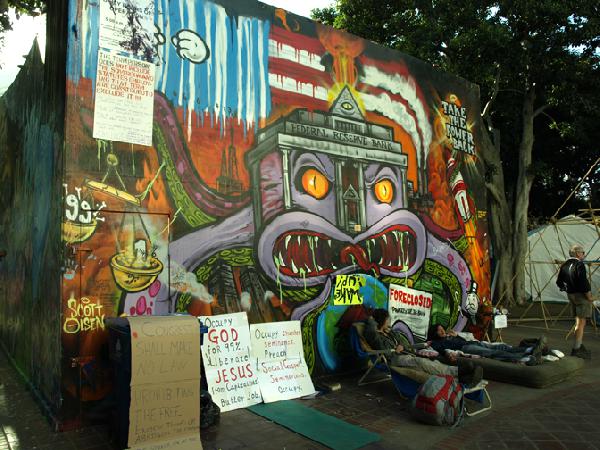 112511-ola-01.jpg, image/jpeg, 672x504

And so the community that as grown and occupied this space for over two months is now faced with "the what next questions" that all other camps have had to face. Despite the shadow of an impending police raid and destruction of the camp, campers are still very much aware of the good they have achieved in the past two months.

The array of solar panels and battery cells is perhaps one of the best examples of how far the camp has developed since it first started on October 1st this Fall. The solar panel installation now powers the media center and much of the South lawn of the camp.

Campers are also tending small vegetable gardens. There is art and political graphics everywhere throughout the camp. Most notable are the large murals that cover what occupiers call the Box.

Visions of a new world to come? "Run, the old world is behind you."

Visitors to the camp are always welcome, but they may need to plan their visit for this weekend if they want to experience Occupy LA first hand.


Report this post as:


by A Sunday, Nov. 27, 2011 at 12:45 AM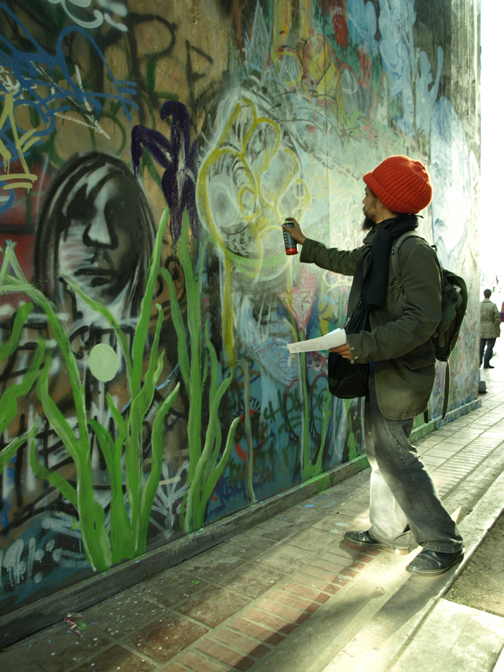 112511-ola-02.jpg, image/jpeg, 504x672

error

Report this post as:


by A Sunday, Nov. 27, 2011 at 12:45 AM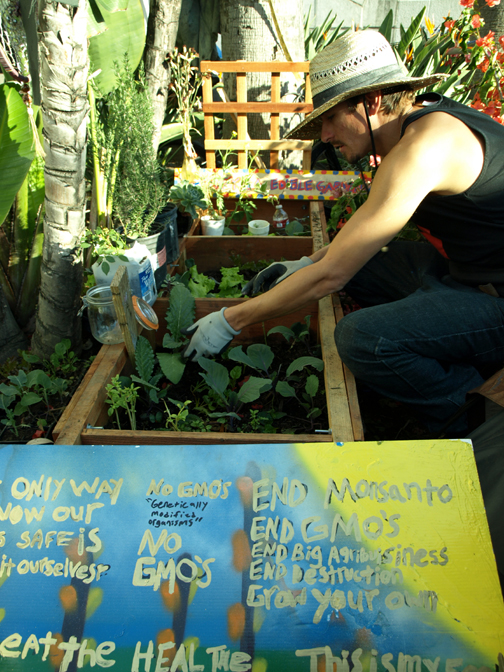 112511-ola-03.jpg, image/jpeg, 504x672

error

Report this post as:


by A Sunday, Nov. 27, 2011 at 12:45 AM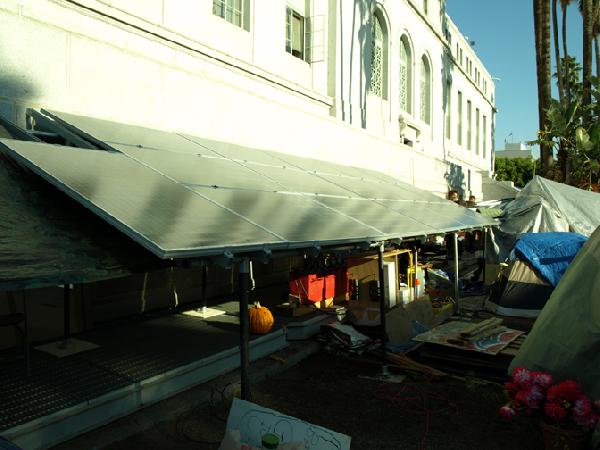 112511-ola-04.jpg, image/jpeg, 672x504

error

Report this post as:


by A Sunday, Nov. 27, 2011 at 12:45 AM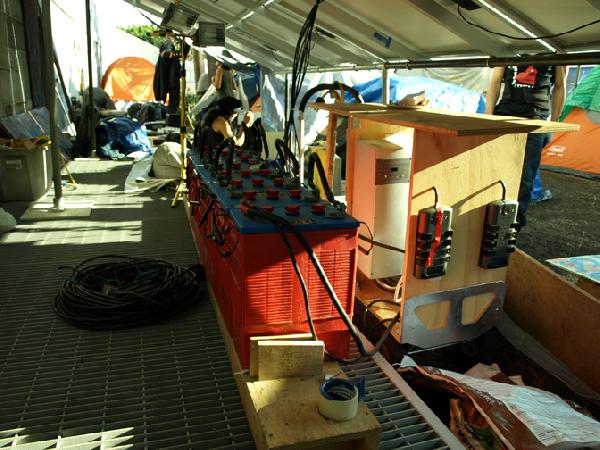 112511-ola-05.jpg, image/jpeg, 672x504
error
Report this post as: