printable version - js reader version - view hidden posts - tags and related articles

by SCHA-LA Wednesday, May. 05, 2010 at 10:09 PM
scha.losangeles@gmail.com
shot from 7th & Broadway. We arrived and got a spot in the shade about 10 minutes before the first marchers approached. 4 hours later the march was still in progress.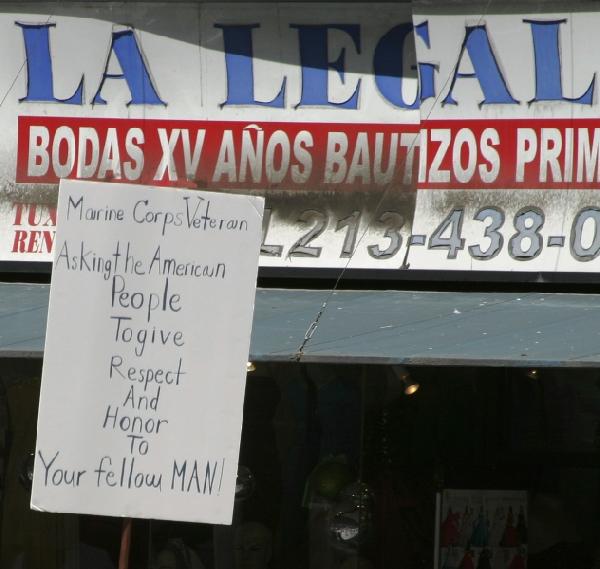 158marine.jpg, image/jpeg, 632x600

Report this post as:


by SCHA-LA Wednesday, May. 05, 2010 at 10:09 PM
scha.losangeles@gmail.com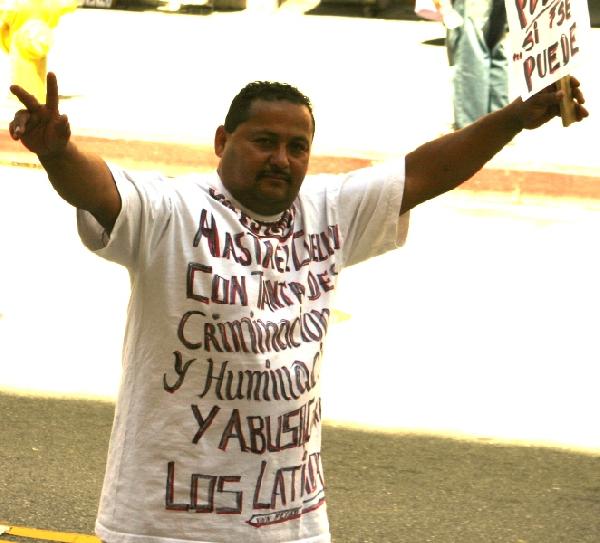 118.jpg, image/jpeg, 662x600

Report this post as:


by SCHA-LA Wednesday, May. 05, 2010 at 10:09 PM
scha.losangeles@gmail.com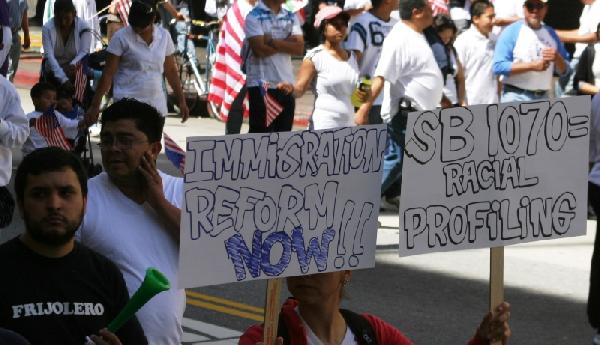 119frijolero.jpg, image/jpeg, 800x461

Report this post as:


by SCHA-LA Wednesday, May. 05, 2010 at 10:09 PM
scha.losangeles@gmail.com

120.jpg, image/jpeg, 691x486

Report this post as:


by SCHA-LA Wednesday, May. 05, 2010 at 10:09 PM
scha.losangeles@gmail.com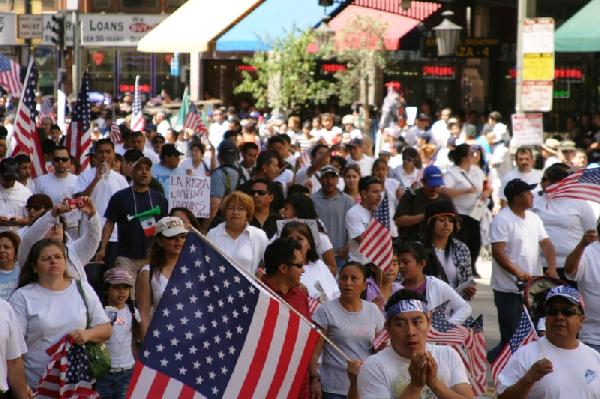 131.jpg, image/jpeg, 800x533

Report this post as:


by SCHA-LA Wednesday, May. 05, 2010 at 10:09 PM
scha.losangeles@gmail.com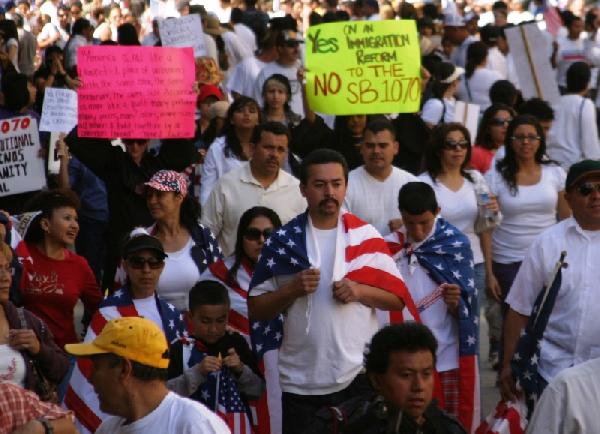 139.jpg, image/jpeg, 800x579

Report this post as:


by SCHA-LA Wednesday, May. 05, 2010 at 10:09 PM
scha.losangeles@gmail.com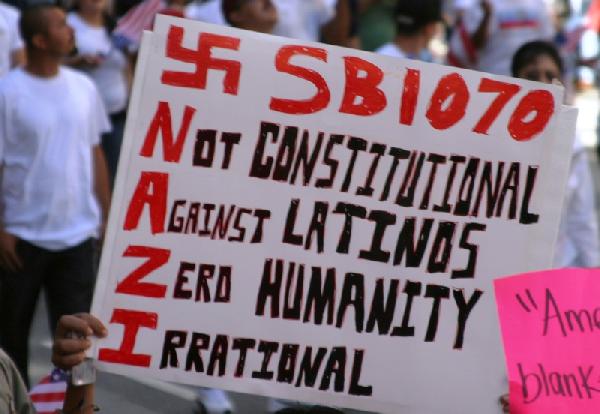 145irrational.jpg, image/jpeg, 800x552

Report this post as:


by SCHA-LA Wednesday, May. 05, 2010 at 10:09 PM
scha.losangeles@gmail.com

147help.jpg, image/jpeg, 800x533

Report this post as:


by SCHA-LA Wednesday, May. 05, 2010 at 10:09 PM
scha.losangeles@gmail.com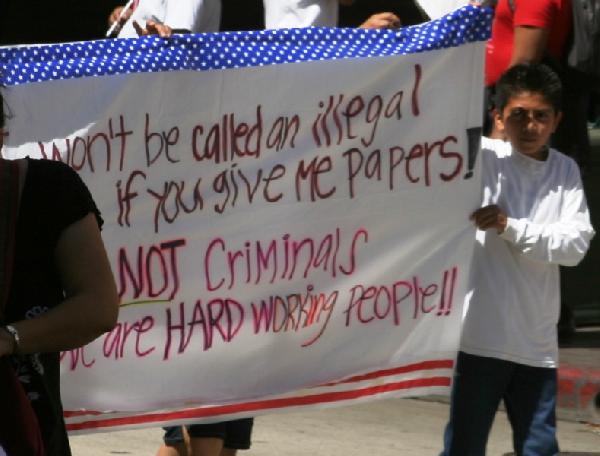 149hardworking.jpg, image/jpeg, 789x600

Report this post as:


by SCHA-LA Wednesday, May. 05, 2010 at 10:09 PM
scha.losangeles@gmail.com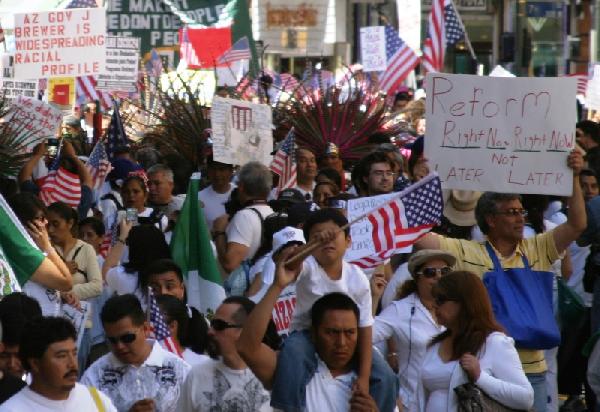 157.jpg, image/jpeg, 800x550

Report this post as:


by SCHA-LA Wednesday, May. 05, 2010 at 10:09 PM
scha.losangeles@gmail.com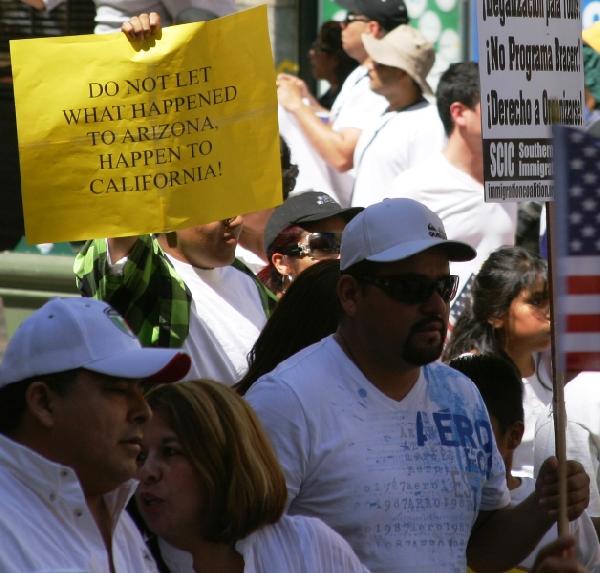 160.jpg, image/jpeg, 628x600

Report this post as:


by SCHA-LA Wednesday, May. 05, 2010 at 10:09 PM
scha.losangeles@gmail.com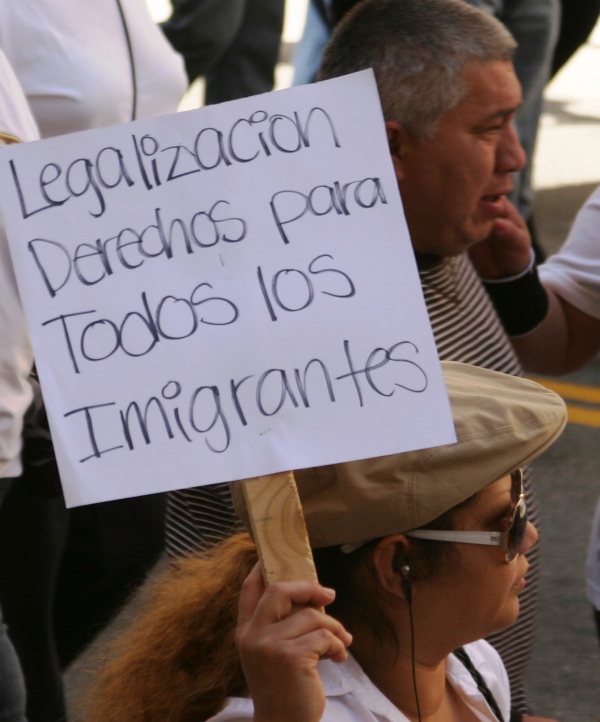 167.jpg, image/jpeg, 600x722

Report this post as:


by SCHA-LA Wednesday, May. 05, 2010 at 10:09 PM
scha.losangeles@gmail.com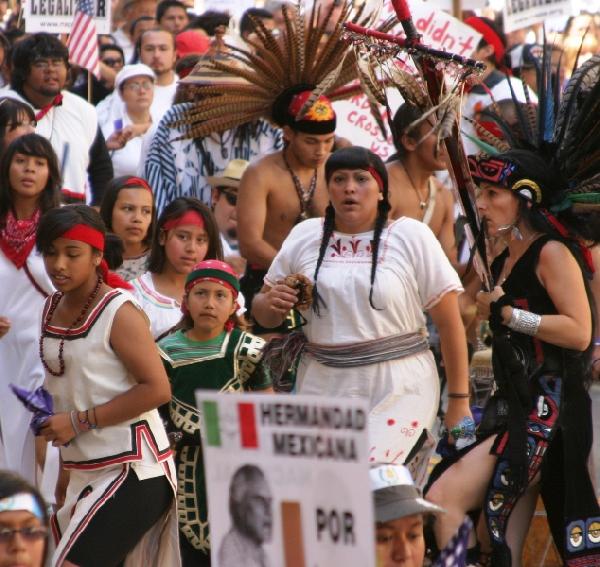 170.jpg, image/jpeg, 634x600

Report this post as:


by SCHA-LA Wednesday, May. 05, 2010 at 10:09 PM
scha.losangeles@gmail.com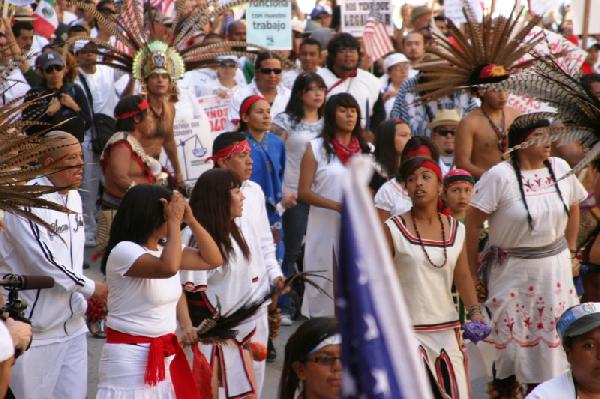 171.jpg, image/jpeg, 800x533

Report this post as:


by SCHA-LA Wednesday, May. 05, 2010 at 10:09 PM
scha.losangeles@gmail.com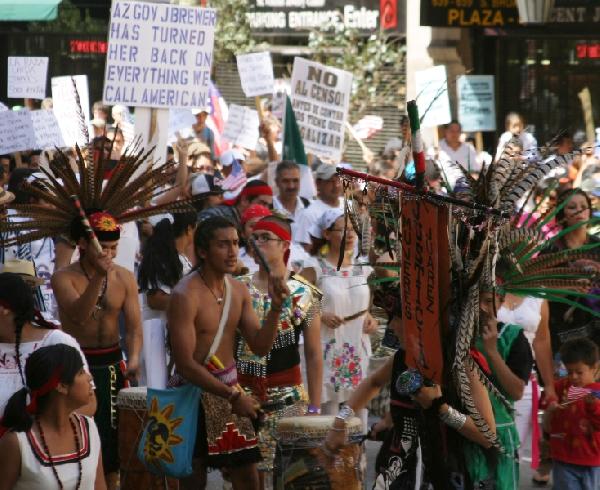 173.jpg, image/jpeg, 734x600

Report this post as:


by SCHA-LA Wednesday, May. 05, 2010 at 10:09 PM
scha.losangeles@gmail.com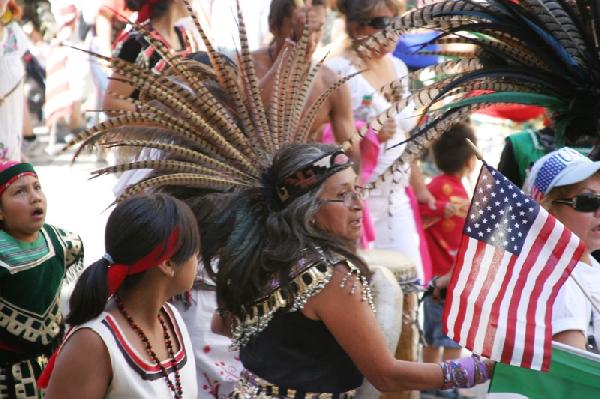 177.jpg, image/jpeg, 800x533

Report this post as:


by SCHA-LA Wednesday, May. 05, 2010 at 10:09 PM
scha.losangeles@gmail.com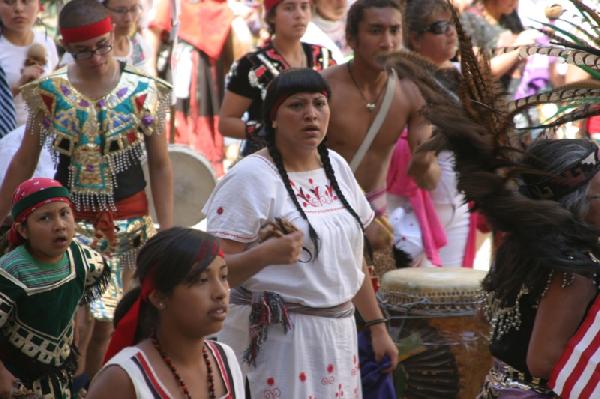 178.jpg, image/jpeg, 800x533

Report this post as:


by SCHA-LA Wednesday, May. 05, 2010 at 10:09 PM
scha.losangeles@gmail.com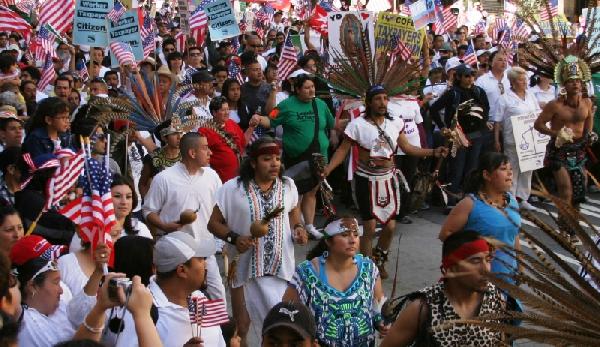 180.jpg, image/jpeg, 800x463

Report this post as:


by SCHA-LA Wednesday, May. 05, 2010 at 10:09 PM
scha.losangeles@gmail.com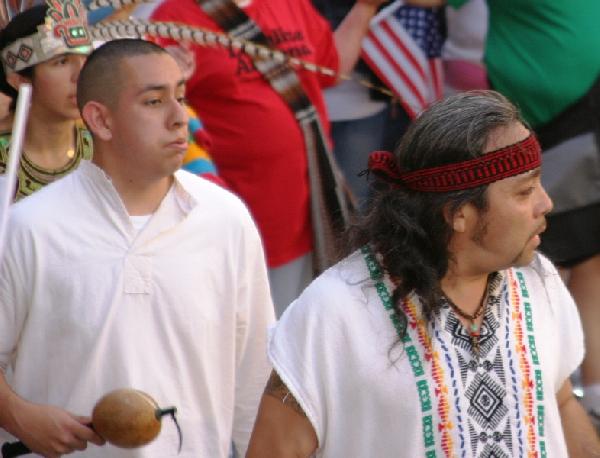 181.jpg, image/jpeg, 786x600

Report this post as:


by SCHA-LA Wednesday, May. 05, 2010 at 10:09 PM
scha.losangeles@gmail.com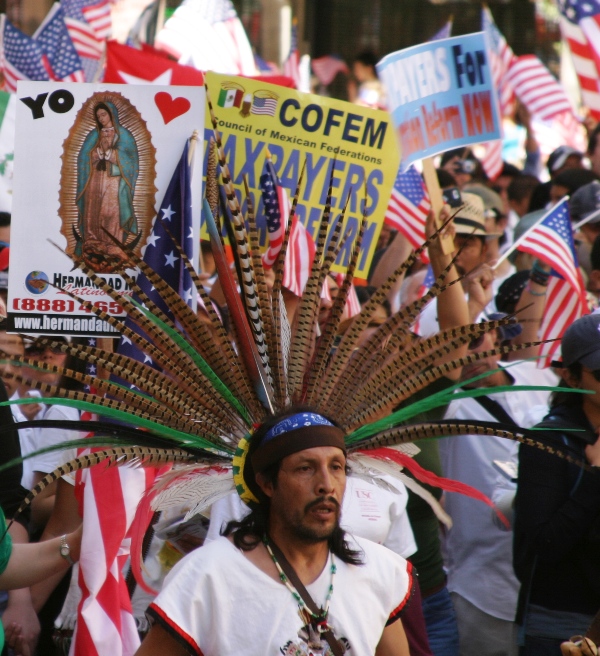 182.jpg, image/jpeg, 600x656
Report this post as: