printable version - js reader version - view hidden posts - tags and related articles

by bua Friday, Dec. 04, 2009 at 3:11 AM

TWO LEFT-WING party-list congressmen who are running for senator are still open to linking with the Nacionalista Party (NP) despite its alliance with the Marcos-led Kilusang Bagong Lipunan (KBL). KBL or New Society Movement is the party founded by the dictator Ferdinand Marcos, Sr., after declaring martial law. The Nacionalista Party (NP) was the party of Marcos prior to his proclamation of Martial Law.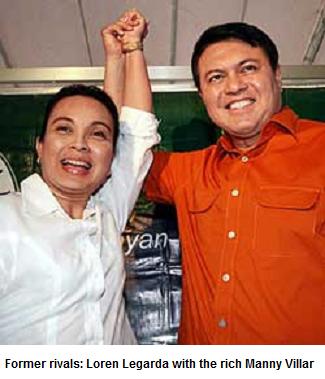 1-loren-legarda-manny-villar.jpg, image/jpeg, 325x379

Bayan Muna (People First) party-list Rep. Saturnino "Satur" C. Ocampo yesterday said he and Gabriela Women's party-list Rep. Liza L. Maza were still considering the offer of Senator Manuel B. Villar, Jr.'s NP to be included in the party's senatorial ticket.

KBL has allied with the NP with the adoption of Ilocos Norte Rep. Ferdinand "Bongbong" R. Marcos, Jr., in the senatorial slate. Ferdinand "Bongbong" R. Marcos, Jr. is the only son of the former dictator Ferdinand Marcos, Sr. and his wife Imelda Marcos.

Virtually giving in to the alliance, Mr. Ocampo had admitted it was almost impossible for the NP to drop its coalition with KBL, but they have demanded a position from the NP.

"We need an assurance and reiteration from Senator Villar that the compensation of human rights victims during the Marcos administration will be pursued," said Mr. Ocampo in a phone interview.

Makabayan, a coalition of Gabriela, Bayan Muna and Anakpawis (Toiling Masses) party-list groups formed last April, was set to endorse Mr. Villar, the NP standard-bearer.

The congressmen filed their certificates of candidacy for senators as independents.

For his part, NP spokesman and senatorial candidate Adel A. Tamano yesterday said as far as the party is concerned, they have included the left-wing congressmen in their senatorial slate.

"As far as we're concerned, we have reserved slots for them. It is now up to them if they'll accept it or not," Mr. Tamano told reporters after a media forum at the Club Filipino in Greenhills, San Juan City.

Mr. Ocampo said their decision to ally with the NP would be known on Dec. 8, but noted they are "not bound" to support other NP senatorial bet should they ally with the Villar-led group.

According to its website, The Nacionalista Party is part of a coalition supportive of the present administration (of Gloria Macapagal Arroyo). "However, true to its character of independence, there are members of Congress who belong to the minority, and even positions taken by its leaders which may, at times, run counter to the dictates of Malacañang (Presidential Palace)".



Report this post as:


by bua Friday, Dec. 04, 2009 at 3:11 AM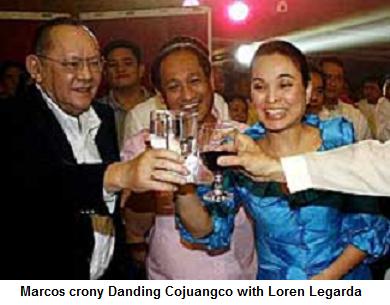 loren-legarda-danding-cojuangco.jpg, image/jpeg, 390x305

error

Report this post as:


by bua Friday, Dec. 04, 2009 at 3:11 AM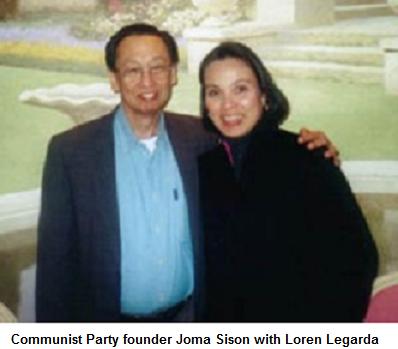 loren-legarda-joma-sison.jpg, image/jpeg, 398x349

error

Report this post as:


by bua Friday, Dec. 04, 2009 at 3:11 AM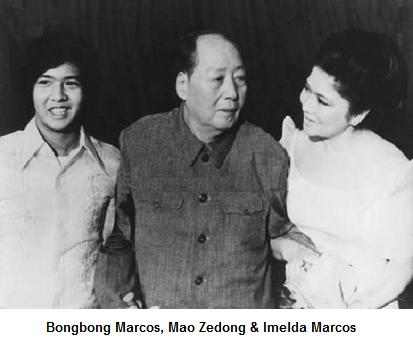 mao-imelda-bongbong-marcos.jpg, image/jpeg, 413x343

error

Report this post as:


by bua Friday, Dec. 04, 2009 at 3:11 AM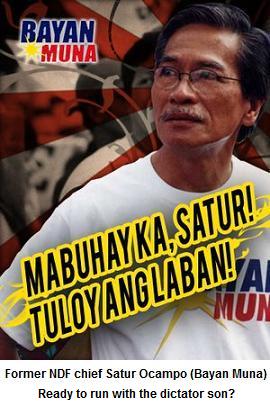 satur-ocampo-bayan-muna.jpg, image/jpeg, 270x407
error
Report this post as: