printable version - js reader version - view hidden posts - tags and related articles

by Heidi Werntz Saturday, Mar. 29, 2003 at 10:51 PM
werntzphoto@hotmail.com
Protestors took to the streets today in Pico Union to demostrate not only against the war in Iraq, but the war at home; the war against immigrants, poor people, and people of color. They marched up Alvarado from the starting point at 12th and ended the day with a powerful rally at MacArthur Park.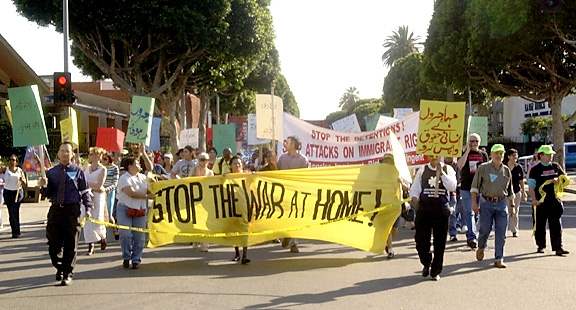 werntz_01.jpghixzuz.jpg, image/jpeg, 576x310

All Images Copyright 2003 Heidi Werntz.

Report this post as:


by Heidi Werntz Saturday, Mar. 29, 2003 at 10:51 PM
werntzphoto@hotmail.com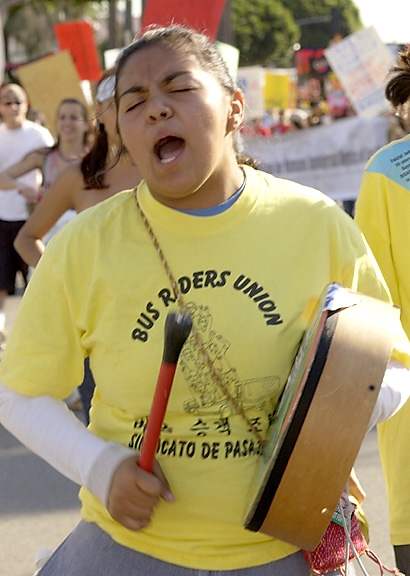 werntz_02.jpgfiwmmt.jpg, image/jpeg, 410x576

error

Report this post as:


by Heidi Werntz Saturday, Mar. 29, 2003 at 10:51 PM
werntzphoto@hotmail.com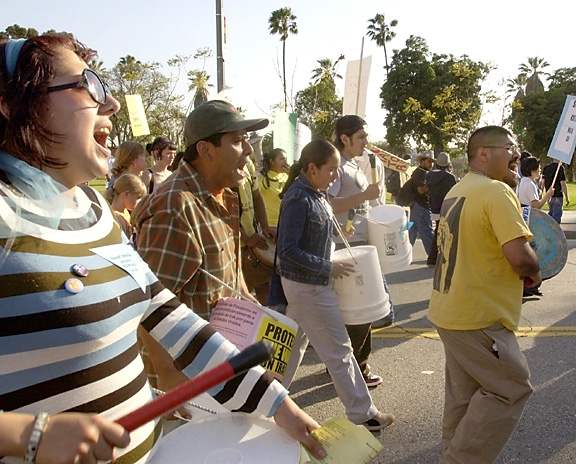 werntz_03.jpgjft5ny.jpg, image/jpeg, 576x464

error

Report this post as:


by Heidi Werntz Saturday, Mar. 29, 2003 at 10:51 PM
werntzphoto@hotmail.com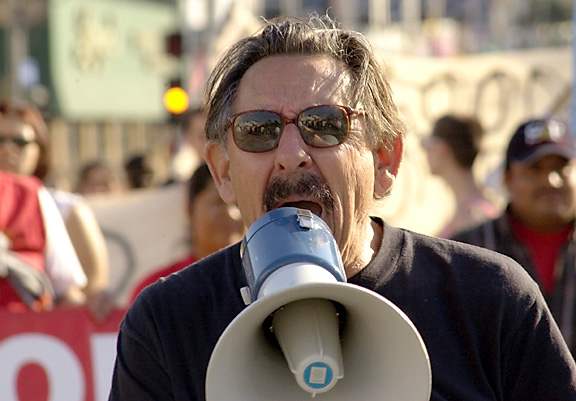 werntz_04.jpgfqw2mu.jpg, image/jpeg, 576x401

error

Report this post as:


by Heidi Werntz Saturday, Mar. 29, 2003 at 10:51 PM
werntzphoto@hotmail.com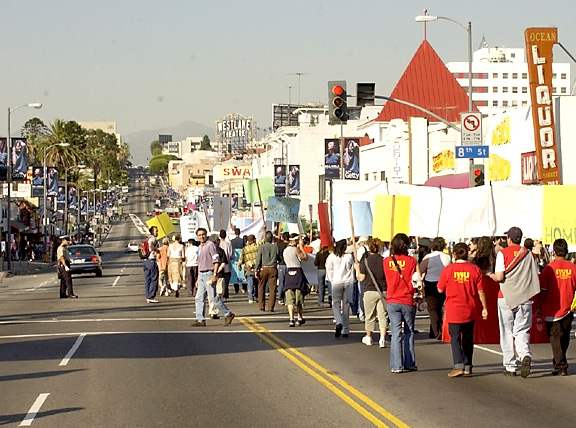 werntz_05.jpgpixyu1.jpg, image/jpeg, 576x428

error

Report this post as:


by Heidi Werntz Saturday, Mar. 29, 2003 at 10:51 PM
werntzphoto@hotmail.com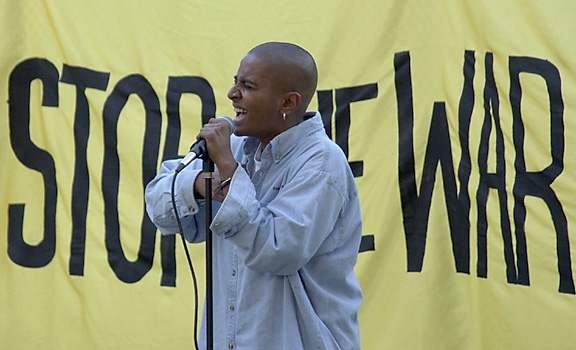 werntz_06.jpgzpanba.jpg, image/jpeg, 576x350

error

Report this post as:


by Heidi Werntz Saturday, Mar. 29, 2003 at 10:51 PM
werntzphoto@hotmail.com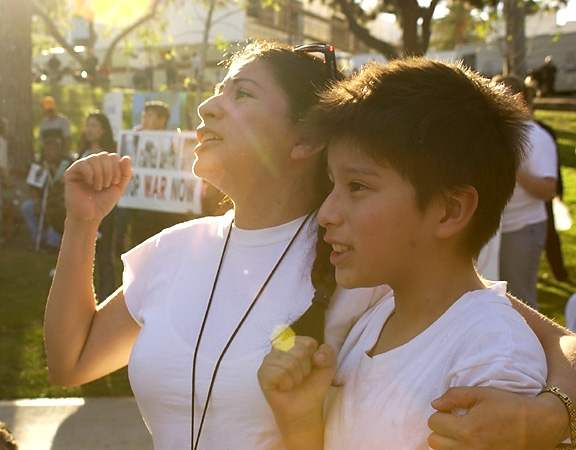 werntz_07.jpghitoz9.jpg, image/jpeg, 576x450
error
Report this post as: