printable version - js reader version - view hidden posts - tags and related articles


View article without comments by Brian Minami Friday, Mar. 28, 2003 at 12:59 PM
brian@minamipictures.com 310 467 0838
Here are a few shots of the recent events. I posted more on my site http://minamipictures.com Thanks.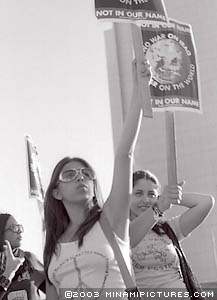 030319.glassessm.jpg, image/jpeg, 217x300

error

Report this post as:


by Brian Minami Friday, Mar. 28, 2003 at 12:59 PM
brian@minamipictures.com 310 467 0838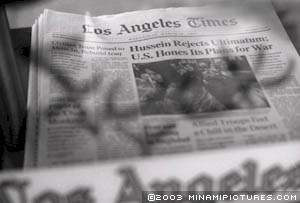 030319.fucksm.jpg, image/jpeg, 300x203

error

Report this post as:


by Brian Minami Friday, Mar. 28, 2003 at 12:59 PM
brian@minamipictures.com 310 467 0838

030320.iraq-schickelgrubersm.jpg, image/jpeg, 300x203

error

Report this post as:


by Brian Minami Friday, Mar. 28, 2003 at 12:59 PM
brian@minamipictures.com 310 467 0838


030323.hollywood-peace-limossm.jpg, image/jpeg, 300x103

error

Report this post as:


by joe Wednesday, Apr. 02, 2003 at 9:27 PM


get a haircut and go back to the 60's

Report this post as:


by David Wednesday, Apr. 02, 2003 at 9:50 PM


Those chicks at the top are not too bad, are you able to provide a way to get in contact with them.

Report this post as:


by Chicks at the Top Wednesday, Apr. 02, 2003 at 10:40 PM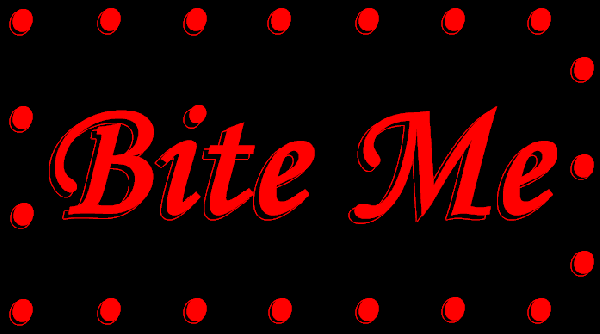 biteme__neocon.gif, image/gif, 697x388

Hey, Davie:

For you and George, we have only one thing to say.

Report this post as:


by Sheepdog Wednesday, Apr. 02, 2003 at 10:49 PM


Well said, I like your attitude.

Report this post as:


by Thank you, Sheepdog :-) Wednesday, Apr. 02, 2003 at 11:08 PM


kisses.gif, image/png, 185x100

Love our Sheepdog!!!!!

Report this post as:


by -S Thursday, Apr. 03, 2003 at 5:45 AM


Aww ladies, I love you too.
Keep kicking.

Report this post as: