Features
•
latest news
•
best of news
•
syndication
•
commentary

Feature Categories



KILLRADIO
printable version - js reader version - email this article - view hidden posts - tags and related articles

by David Goldner idVer:192e12fadf08cc70ee44dd204 Saturday, Apr. 09, 2016 at 5:03 PM
RonaldLHavnerJrRapedMe@PublicStorageScumbags.com
Assemblywoman Melissa Melendez must be getting large contributions from the Self Storage Industry since she is so willing to destroy her California constituent's lives with her thoughtless, reckless, despicable, unconscionable, unethical and out right immoral plan, CaliforniaAB-983.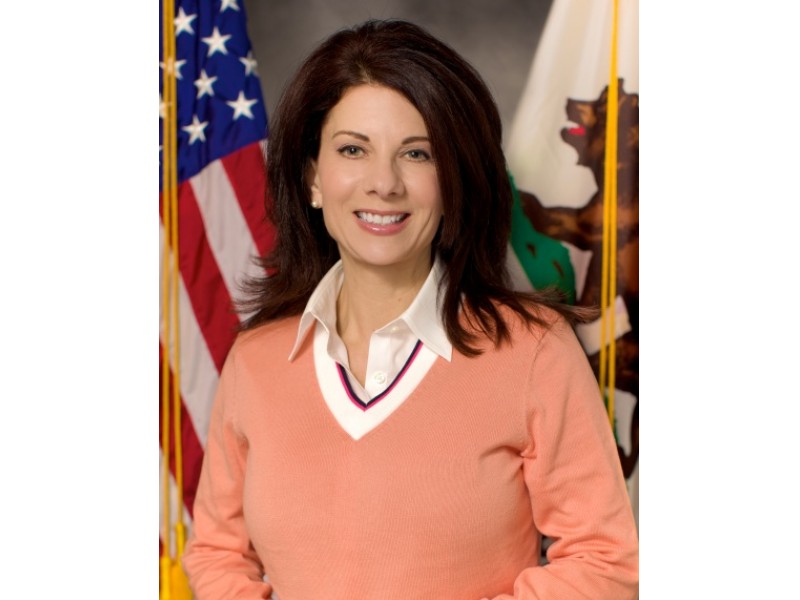 melendez.jpg, image/jpeg, 800x600
Assemblywoman Melissa Melendez must be getting large contributions from the Self Storage Industry since she is so willing to destroy her California constituent's lives with her thoughtless, reckless, despicable, unconscionable, unethical and out right immoral plan, CaliforniaAB-983, that gives multi-billion dollar International Criminally Minded Corporations like Public Storage, Inc., the Scofflaw Corporate Whores of the storage industry, even more power than they already have to illegally plunder and destroy the lives of their California customers. And yes, Melissa, one of their crime victims and X-customers would be me, David Goldner! (DavidGoldner.com)

The Melendez bill, CaliforniaAB-983, is a blatant 'Trojan Horse' claiming to permit "email notice" to their customers, which is great and SSSFA very well should allow email notices. But Assemblywoman Melissa Melendez should not be unethically violating the trust of her own California constituents, the individual people that she and all others in our legal system should be standing up for, by giving Self Serving Criminal Corporations in the storage industry who Wrongfully and Illegally destroy their customers lives on a daily basis by Illegally doing exactly what she wants CaliforniaAB-983 to now shamefully make legal for them to do, which is, other than email notices, sneaking in a Denial of Access clause, a "No Matter What" Exculpatory Provision, and a meager and totally unrealistic and unacceptable $5,000 compensation cap for the industries never ending and unjustified parade of Wrongful Lien Sales and Wrongful Auctions, just like the one they wrongfully inflicted on me personally last year.

Melissa, I had one computer that I had literally just build myself for a 3D animation project I was doing, that was worth more than $5000 alone! And that was just one of three computers I had that Public Storage Illegally stole from my storage space before Illegally Auctioning off my entire Live / Work Photography Studio and 40 plus years of my life including all my photography and lighting equipment, all my clients files and well over a million images, negatives, transparencies and digital images I had created for clients and for myself over the 40 plus years span of my career. All my original photography and original painted art is now gone, including all my portfolios that represented my entire career!!! 40 plus years of my life as an artist has been destroyed, Wrongfully and Illegally gone from Public Storage's routine and Illegally Fraudulent Conversions, including all my family air looms, my Personal Identity Documents, and everything I cherished from my entire life and career, and all for a little more than one month's rent! And now you want to make their totally Illegal and Predatory Policies legal, so they can violate your constituents even more freely then they do now illegally? Mellissa, are you kidding me?? Have you no shame? Have you no conscience? Have you no forethought of what your actions will actually do? But I digress...

So you actually think blatant Corporate Thieves like Public Storage should be awarded for what they have been doing illegally to their customers in California, your constituents? And they should only be accountable for is $5000 when their current Scofflaw Policies are blatantly, Willfully and Maliciously Destroying your own constituents lives on a daily basis? That's the industry you are so blatantly pandering to, Melissa? Ronald L. Havner, Public Storage Inc's CEO is a Self Serving Conscienceless Corporate Thief. Public Storage is a blatant criminal organization who are getting sued all over America for the illegal, violating policies that you are trying to make legal for them to do. That is outrageously despicable of you, Melissa! And in my opinion, by doing so, makes you just as guilty as they are! These are Scofflaw Corporate Thieves that Willfully and Maliciously and totally Illegally, Conspired to Defraud and Violate me personally with their illegal contract and in doing so wrongfully destroyed my business, my career, my life! And they did it with an illegal contract that you now want to make legal for them so they don't have to change their criminal policies and can just go on and destroy their customers lives with your blessings and legal backing. That is just disgusting and despicable! Have you no conscience, Melissa? Have you no shame, Assemblywoman Melendez?

Melissa, all you have to do is Google "Public Storage Lawsuits", just one company out of many that follow their lead and use the same illegal contract, to know how many class actions and individual lawsuits are being filed all over the country against these companies, let alone in California where they are screwing your constituents! And they do this on a daily basis as a mechanical routine to all their California customers, literally defrauding people like me with a blatantly illegal contract that you want to make legal. And again, they have conspired to Defraud their customers with the willful use of an illegal contract, totally in violation of SSSFA for years now. Yet you personally have done nothing about protecting your own constituents from a sleazy corporation that uses a blatantly predatory contract, that right now is actually void under Civ. Code § 1441. This is an illegal contract that you now want to make legal for them to use with your thoughtless Bill! Let me ask you why? Why are you helping the thieving scofflaw corporations and not helping their victims, your constituents? Why are you, Assemblywoman Melissa Melendez, trying to help these Self Serving Billion Dollar Corporations like Public Storage Inc., make all their wrongful illegal auctions that they inflict on their California customers on a perpetual basis, legal and easier for them to do! Why?? Again, have you no shame, Assemblywoman Melissa Melendez!?

Melissa, are you doing this for the storage industry out of the goodness in your heart? Why don't you tell the people of California how much the storage industry is "donating to your political career" in order to get this disgustingly violating bill passed? Have you actually ever read Public Storage's current form contract yourself and then actually read the current law under SSSFA? Quite a discrepancy! The repugnant and unlawful provisions that Public Storage has so recklessly authored in their own form Contracts, Blatantly Violates SSSFA, the Governing Laws for the California Storage Industry, the very laws you should be helping to uphold!! But instead you are Aiding and Abetting Public Storage's blatant criminal violations and actually trying to make their crimes legal! That's disgusting and despicable! Their own contract is currently predatory, impossibly non sequitur, unlawful and unenforceable and Void ab initio under Civ. Code § 1441. But you want to change all that and make what they are doing legal. Can I ask you if you plan to run for office again?

You are pandering to the wrong side, Melissa! Public Storage are the Scofflaw Corporate Whores of the Storage industry who have been perpetually using a totally illegal form contract in California that blatantly violates SSSFA, and they have been conspiring to defraud all their California customers for years now on a daily basis. These criminally minded scumbags are NOT who you should be defending and pandering to, Melissa!! What you are so dishonorably trying to do is take what they and many in the storage industry unethically and illegally do to their customers on a daily basis and make it legal! That is disgusting and contemptible and in my opinion makes you just as guilty as the Sleazy Corporate Thieves you are blatantly prostituting your office to! Have you no compassion for the victims your bill would be creating, Melissa? Your own California constituents?

Why is it always republicans that side with corporations and don't give a damn about the actual people you are violating with your pandering and lack of any forethought? You politicians cuddle the corporations that feed your wallets without any ethical consideration of the consequences. How much money has the storage industry paid you to legalize their reckless malicious and blatantly criminal business practices? Why don't you tell the people of California how much the storage industry is "contributing" to you and your political career? Because they illegally destroyed my career! It's thoughtless politicians, yes, just like you Melissa, that seems to be okay with stepping on the little guy while you give Sleazy Self Serving Corporations like Public Storage the legal right to do what they have been doing illegally now for many years, which is wrongfully destroying the lives of struggling Californians like me and your constituents. Why is that okay with you, Melissa? Because it's NOT okay with me!

CaliforniaAB-983 is a despicable thoughtless bill that will only embolden the Sleazy Scofflaw Corporate Thieves of the storage industry, Criminal Minded Corporations like Public Storage Inc. even more then they are now, as well as do nothing but hurt the actual people of California that you should be protecting! Not the sleazy multi-billion dollar Scofflaw Corporations like Public Storage Inc.! Do your homework, Melissa!! You really should be ashamed of having your name on this contemptible proposal, Assemblywoman Melendez. What you should be doing is authoring a bill that protects the victims of this industry, making it harder for them to violate and destroy the lives of their customers, not make it easier for the Corporate Criminals in the storage industry as your bill shamefully endorses! You're on the wrong side of this battle, Assemblywoman Melendez. Open your eyes and see the light!

PS… I'm suing Public Storage for all they have blatantly and illegally stolen from my life. Something I should not have had to do if politicians like you were actually doing their jobs upholding the law, rather than padding their bank accounts with corporate blood money from the criminals who are violating it! Maybe you should come to the trial and watch me castigate the hell out of them in court for their Illegal and Predatory Contract you would now legalize. Let me know and I'll save you a seat…

PSS… You can also check out my tribute to the criminally minded at: PublicStorageScumbags.com, one of many places this story will be posted.
--David Goldner

Report this post as:
Local News

Chris Ballew beat up by Pasadena police J05 5:01PM

Retired LAPD Sgt. Cheryl Dorsey explains how the LAPD's Board of Rights hearings work J05 3:40PM

An Ex-Cop Talks About Police Shootings J05 3:39PM

Do Nukes Kill? J02 4:40PM

Letter: Support Proportional Representation for the California State Legislature J01 1:23PM

Community Rallies in Santa Barbara in Solidarity with Inmate Firefighters D22 9:59PM

LAWSUIT ALLEGING FEDERAL VOTING RIGHTS VIOLATIONS IN KERN COUNTY D22 8:56PM

The Video ICE Wishes Was Never Made Public D22 8:39PM

Mitchell Englander going after homeless people D18 5:24PM

"Animaniacs in Concert!" with Voice Artist Rob Paulsen, Sat., Jan. 20 in Santa Clarita D18 4:30PM

The Eagle Rock Peace Vigil Marks 15 Years N27 11:23AM

12/2-3 LA Binational Conference To Cancel NAFTA and Unite Workers Of Mexico and the US N27 3:44AM

Winter 2017 National Immigrant Solidarity Network Monthly News Alert! N26 9:22PM

Nuclear Shutdown News November 2017 N26 4:23PM

Report Back on November 18th Counter Demonstration Against Anti-Muslim March N20 10:57AM

Report Back on November 18th Counter Demonstration Against Anti-Muslim March N19 7:12PM

National US Gov as wellas EPA slow to act on Abandoned uranium Mines Cleanup in Southwest N15 10:50AM

OUR HOUSE Grief Support Center Hosts 9th Annual Comedy Fundraiser N14 10:47AM

BUSTED: Watch LAPD cops plant drugs in black suspect's wallet – unaware body cams were on N10 5:32PM

lapd shootings 1998 - 2015 N06 11:21PM

"Oh Say Can You See" How the LAPD Singing the National Anthem Cost the Dodgers WS Game 7? N03 7:30AM

Car drives into immigration protesters outside Rep. Ed Royce's office in Brea N02 2:06PM

PACIFICA RADIO BOARD SECRETLY OK'S BANKRUPTCY FILING & SEEKS NY SIGNAL SWAP O25 4:49PM

LAUSD, Privatization, Charters And The Fight To Defend Public Education Education Conferen O04 12:10PM

Afghan Women Read RAWA.org founded 1977 S27 9:42PM

[France] The State Attacks Indymedia-Grenoble and Indymedia-Nantes… Solidarity! S25 5:18PM

Segregation in the City of Angels: A 1939 Map of Housing Inequality in L.A. A15 7:44PM

Justice Dept. seeking info, IDs on 1.3M visitors to protest website DisruptJ20.org A15 1:04PM
More Local News...
Other/Breaking News

Brazil: Thanks to the supportive American democratic congressmen! J20 3:54PM

Homeless Mentally Ill: Some History J20 12:17PM

Where are the women rights advocates J20 4:45AM

USA:A Decadent, Immoral Society J20 2:40AM

Irénisme d'antinomie J20 1:51AM

Social media giants feel the heat at Palestinian digital conference J19 7:52PM

2017 Reflection: Palestine Teaches Us We Must Unite Around a Common Vision for Liberation J19 7:45PM

With U.S. Backing, Turkey Invades Kurdish Syrian Afrin J19 6:43PM

Tekken Cheats | Tekken Hack Coins and Gems J19 5:45PM

Progressive Reforms Were the Reaction to the Recessions and Social Turmoil in the 1880s J19 2:41PM

Brazil: And now what, Mr. lawfare man of the year? J19 2:23PM

Government Shutdown Solutions Could Leave Out Disaster Aid for Puerto Rico J19 11:01AM

The Shortwave Report 01/19/18 Listen Globally! J18 4:26PM

Tax Reform in the US: Trump's Attack on America J18 4:05AM

Paraphysique du No Future J18 2:14AM

Is Economic Speculation a Form of Structural Violence? J16 6:07AM

De Malik Oussekine à Rémi Fraisse, éréthisme policier J16 5:01AM

Epilogue: Pakistan on the chopping block in 2018? Zahir Ebrahim | Project Humanbeingsfirst J15 3:16PM

Friends J14 4:13PM

Pro domo J13 9:06PM

Part 3: Honduras Coup Repeat Update 15 December 2017 to 31 December 2017 J13 4:26AM

Paraphysique du fait divers J12 6:20PM

Brazil wants true justice for Lula! J12 4:14PM

Trilogy Exposing Crimes by fbi et al J11 8:22PM

The Shortwave Report 01/12/18 Listen Globally! J11 4:33PM

The Trump Election J11 4:43AM

Advocates for Terror: Why Ahed Tamimi and Her Family are No Heroes J10 9:47PM

Trial Starts for Woman with Erb's Palsy Punched in Face Repeatedly by LAPD Officers J10 1:38PM
More Breaking News...