Features
•
latest news
•
best of news
•
syndication
•
commentary

Feature Categories



KILLRADIO
printable version - js reader version - email this article - view hidden posts - tags and related articles

by Mark Gabrish Conlan/Zenger's Newsmagazine Tuesday, Jul. 03, 2012 at 3:06 PM
mgconlan@earthlink.net (619) 688-1886 P. O. Box 50134, San Diego, CA 92165
Progressive San Diego's official opposition to the proposed Trans-Pacific Partnership (TPP) — a NAFTA-like agreement seeking to subject the U.S. and a wide range of other countries to corporate dictatorship — began July 2 with a rally outside the Bayfront Hilton Hotel, where the TPP's negotiators are meeting. Speakers from labor, environmental, women's and Queer organizations explained what the TPP means to them and why it should be stopped.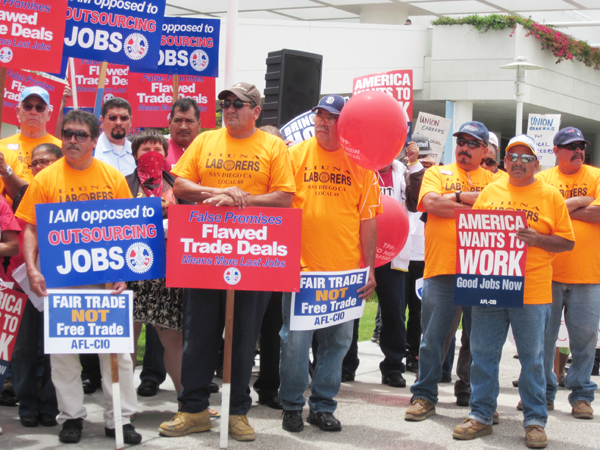 laborers.a.jpg, image/jpeg, 600x450

Community Activists Join Labor to Oppose TPP

Corporate, Government Officials Meet in San Diego to Negotiate Secret "Trade" Pact

by MARK GABRISH CONLAN

Copyright © 2012 by Mark Gabrish Conlan for Zenger's Newsmagazine • All rights reserved

PHOTOS, top to bottom: Laborers' Union members turn out against TPP; Brooke Harper; Cathy Familiathe; Michelle Chin; Irma Zavala; Holly Husa; Mayer Souta; Kristen Smith; Cathy Mendonça; Ivan and his comrades with the banner; James Bartoli

If you've never heard of the Trans-Pacific Partnership (TPP), that suits the people who are pushing it — the Obama administration, the governments of the other major countries involved and the corporations who stand to benefit from its far-reaching provisions against pro-labor and pro-environmental laws in the countries joining it — just fine. San Diego is currently hosting the latest round of talks between government and corporate officials to negotiate the details of the TPP, and labor and anti-neoliberal activists planned a response for the originally announced dates of the talks: July 2-10. Then the organizers of the TPP negotiations decided to jump the gun on the response by sneaking into town early — the weekend of June 30-July 1 — and getting to work right away so the TPP opponents would have nothing to respond to.

The secrecy with which the TPP is being negotiated has been a constant throughout the process. Though representatives of multinational corporations have been allowed to read the proposed TPP treaty documents and negotiate their contents, mere elected officials of the U.S. Congress — including Senator Ron Wyden (D-OR), chair of the Senate Finance Committee's subcommittee dealing with trade agreements — have been denied access to the terms of TPP. "No one has access to the documents that have such far-reaching implications," said Brooke Harper of Global Trade Watch, a project of the Public Citizen watchdog organization that monitors trade agreements, at an organizing meeting in San Diego June 20. And when one of the treaty's proposed sections — the one on multinational investment — was leaked to Global Trade Watch, the Obama administration responded not by pulling back on TPP but by raising the ante, inviting Mexico to join the pact.

What is the TPP? Ostensibly it's a "free trade" agreement between the United States, Australia, New Zealand, Brunei, Chile, Malaysia, Peru, Singapore and Viet Nam. But as with the North American Free Trade Agreement (NAFTA) between the U.S., Canada and Mexico, and other so-called "free trade" agreements that have followed NAFTA and been patterned on it, TPP is really a huge machine to increase corporate profits by making it easier for multinational corporations to shift jobs overseas. It would forbid member countries from passing "domestic content" laws requiring that a certain portion of the parts in manufactured goods sold in their countries be produced there.

What's more, the leaked section contains an elaborate provision for so-called "investor-to-state dispute resolution." This idea, which first reared its head in NAFTA and was expanded in the late 1990's in a proposed worldwide treaty called the Multilateral Agreement on Investment (MAI), allows corporations to sue countries to have their labor or environmental protection laws thrown out as "restraints on trade." MAI died as a result of the "Battle of Seattle" in November 1999, in which activists successfully disrupted a meeting of the World Trade Organization (WTO) and at least temporarily blocked expansion of pro-corporate trade agreements worldwide. But some of its more loathsome provisions are back in the proposed TPP.

What's wrong with investor-to-state dispute resolution? To put it bluntly, it puts corporations ahead of sovereign nation-states in decision-making. In the 1990's a Canadian company named Methanex sued the state of California, claiming it had no right to ban a Methanex-manufactured gasoline additive that contaminated drinking water. Methanex demanded $970 million in "lost" profits from the state, and it took California six years and $4 million in legal fees to defeat the claim. More recently, a Chinese company contacted the Vermont state legislature and ordered it not to pass legislation restricting electronic waste disposal and toxic chemicals in toys, or the Chinese would sue for alleged violations of U.S. trade treaties.

Asked at the June 20 meeting whether TPP could be used to supersede U.S. labor laws, Harper said that most of the cases already heard under investor-to-state dispute resolution have been "land-use or zoning laws." But some of the most controversial challenges have been attempts by corporations to challenge laws restricting their ability to sell dangerous products, including the Family and Teen Smoking Act and the Food Labeling Law. "In Massachusetts, they had to fight to keep on the books their law against buying products from Myanmar," Harper said. "They haven't had challenges on labor law yet." She also said that even without the TPP in place, Philip Morris was able to sue El Salvador to get smoking restrictions lifted under the Central American Free Trade Agreement (CAFTA) even though El Salvador isn't a signatory to CAFTA, and more recently they've sued Australia via a subsidiary in Hong Kong.

TPP is being billed as an attempt to contain China economically, and some critics have drawn a connection between it and Obama's Pacific Rim defense strategy aimed at boosting the U.S. military presence in the Pacific to control China militarily. At the same time, though, feelers have been sent out to invite China to join TPP.

San Diegans Speak Out Against TPP

San Diego's response to the latest round of TPP negotiations began on July 2 with a spirited rally outside the Hilton San Diego Bayfront Hotel, next to the San Diego Convention Center. With the TPP negotiators housed inside the Bayfront and holding their meetings there, members of labor unions and community organizations challenged the pact in a small but spirited rally outside the building. The rally was MC'd by San Diego-Imperial Counties Labor Council chair Lorena Gonzalez, and among the speakers was Cathy Familiathe, president of the Southern California District Council of the historically progressive International Longshoremen's and Warehousemen's Union (ILWU).

"Those of our members fortunate enough to move cargo still work," Familiathe said. "But the mission of our union is to look out for everyone, including our warehouse, nursery and cannery workers whose jobs are being outsourced. ILWU has historically been against these trade agreements." She said she had got a good look at how dire the impact of so-called "free trade" could be when a delegation from her union toured a maquiladora factory in Ciudad Juárez, Mexico in 1992, a year before NAFTA went into effect. Though the inside of the factory was state-of-the-art, she said, "the workers still went home at night to houses built of pallets." Their employers, she said, "went from paying $8 per hour in the U.S. Midwest to paying $8 per day."

Familiathe called for an open debate on the merits of TPP and other so-called "free trade" agreements. "If members of Congress believe agreements like TPP are good for the nation, let them bring such agreements to us, and facilitate pro-and-con debates in their districts where opponents are given equal time." This might be easier said than done; according to Brooke Harper, members of Congress won't even see the TPP until its final draft is agreed on and submitted to them — and then they'll have to vote on it under "fast-track" authority, which means they'll have to decide yes or no without being able to offer amendments.

Michelle Chin of Friends of the Earth said she also experienced the direct results of so-called "free trade" up close and personal in the early 1990's. "I went to high school 10 miles from here, at a Catholic school run by some pretty radical nuns, and they took us to a maquiladora," she recalled. "We were teenage girls and we saw other teenage girls, not going to school but working. Later we learned about women being sexually harassed in the maquiladoras, labor organizers threatened, and just a few weeks ago a labor activist was kidnapped and a gun held to his head as he was driven and dumped out of town."

According to Chin, U.S. law requires that U.S. companies that relocate manufacturing jobs involving toxic chemicals to Mexico must send the toxic waste from their operations back to the U.S. for safe disposal — but only about one-sixth of them actually do so. "The rest just dump their waste in Mexico," she said. "As a result of NAFTA, all the rivers around Tijuana have been decimated by pollution."

Irma Zavala, representing the hotel and restaurant workers' union UNITE HERE, had a particular gripe against Brunei, one of the original participants in TPP. "I came here 31 years ago to flee the civil war in El Salvador," she said. "I worked at the Hotel Bel Air for 20 years so we could save up to buy a house and send our daughter to college. But when the government of Brunei bought the Bel Air chain, they closed the hotel for 'remodeling' and when they reopened it, they hired almost none of the original workers. In Brunei women don't have equal rights and being Gay is illegal. They supported Iran in its nuclear program and in repressing its protesters. You can see their history of human rights violations. Please protect job security and human rights in America."

Other speakers at the event pointed to the myriad ways TPP's provisions would help make corporations and the 1 percent richer at the expense of everyone else. Holly Husa of the Queer-rights group Canvass for a Cause (CFAC) discussed the way TPP would extend the length of drug patents — thereby ensuring that the cost of standard anti-HIV treatments would remain at $8,000 per year instead of the $400 per year they would cost without patents. Mayer Souta of the Electronic Freedom Foundation (EFF) said that the TPP would add 120 years to existing copyrights in member countries, thereby choking off innovation and creativity. It would also, she said, stifle the free use of the Internet in some of the same ways as the Stop Internet Piracy Act (SOPA), dropped by the U.S. Congress after overwhelming public opposition.

Kristen Smith of Women's Occupy pointed to the smoking regulations that have already been targeted by tobacco companies under existing trade agreements and would be even harder to defend under TPP — leading to millions of preventable early deaths. Cathy Mendonça of Affirm San Diego pointed to the disproportionate harm done to women in Mexico under NAFTA — including the virtual destruction of Mexico's agricultural sector as well as the murders of over 400 women, most of them maquiladora workers, in Ciudad Juárez. She also said that female maquiladora workers not only have to deal with sexual harassment from their bosses, they are forced to use birth control and take regular pregnancy tests because they can be fired if they become pregnant.

One of the most dramatic appearances came from a young man named Ivan, a Filipino-American activist from the Bayan U.S.A. group. His organization brought a long anti-TPP banner they used in an action in the Philippines and unfurled it next to the podium as Ivan spoke. Ivan drew the connection between the TPP and the U.S.'s increasing military presence in the Philippines, and said the U.S. is trying to regain the bases in the Philippines they were forced to give up in the 1990's. "The U.S. economy is dependent on Asia and the Pacific," Ivan said. "The U.S. needs to exploit more people. The TPP is an example of the desperation of the 1 percent. They don't want you to hear that in the Philippines there is a movement for national liberation."

"The TPP is not a free trade agreement; it is a corporate bill of rights," said James Bartoli of Occupy San Diego — who played against the usual image of Occupy by appearing in a suit and tie. "This is for the global 1 percent to expand their supply areas and outsource jobs both to low-wage areas within the U.S. and to repressive governments around the world. When Occupy started, our slogan was 'People Over Profits.' We can see that capitalism is broken, and expanding empire through direct foreign investments is their only way forward."

San Diego's anti-TPP opponents are planning a wide variety of actions against the proposal during the remaining week its negotiators will be in town, culminating in a pots-and-pans march Saturday, July 7, 10:30 a.m., from Civic Center Plaza to the Hilton site. For more information, visit www.stoptpp.org

Report this post as:


by Mark Gabrish Conlan/Zenger's Newsmagazine Tuesday, Jul. 03, 2012 at 3:06 PM
mgconlan@earthlink.net (619) 688-1886 P. O. Box 50134, San Diego, CA 92165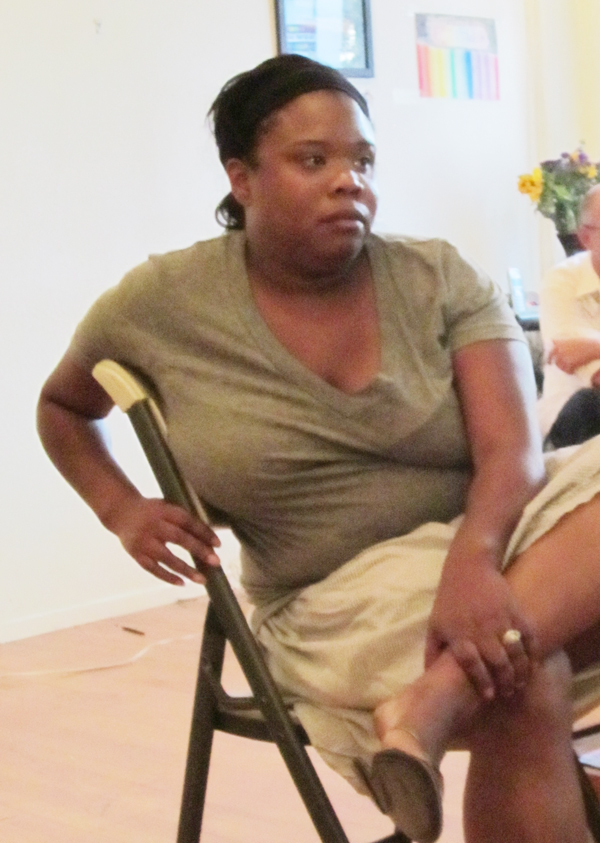 harper.a.jpg, image/jpeg, 600x843

error

Report this post as:


by Mark Gabrish Conlan/Zenger's Newsmagazine Tuesday, Jul. 03, 2012 at 3:06 PM
mgconlan@earthlink.net (619) 688-1886 P. O. Box 50134, San Diego, CA 92165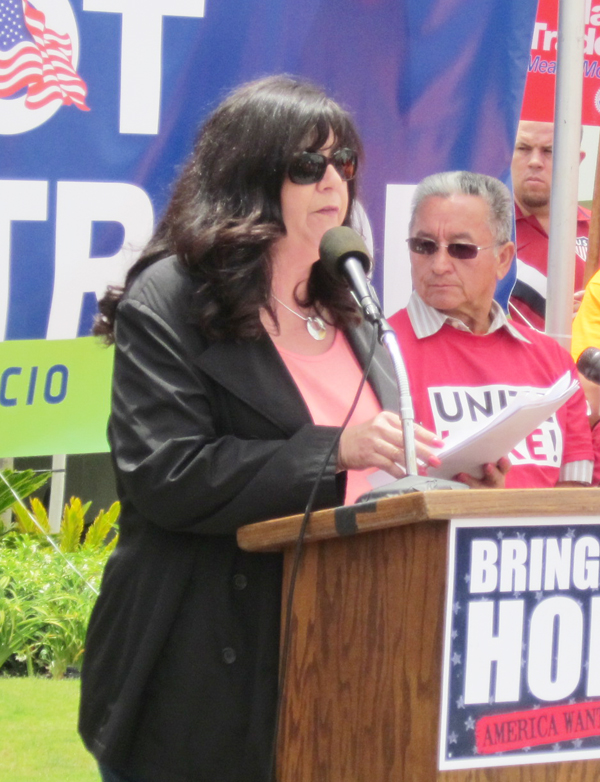 familathe.a.jpg, image/jpeg, 600x782

error

Report this post as:


by Mark Gabrish Conlan/Zenger's Newsmagazine Tuesday, Jul. 03, 2012 at 3:06 PM
mgconlan@earthlink.net (619) 688-1886 P. O. Box 50134, San Diego, CA 92165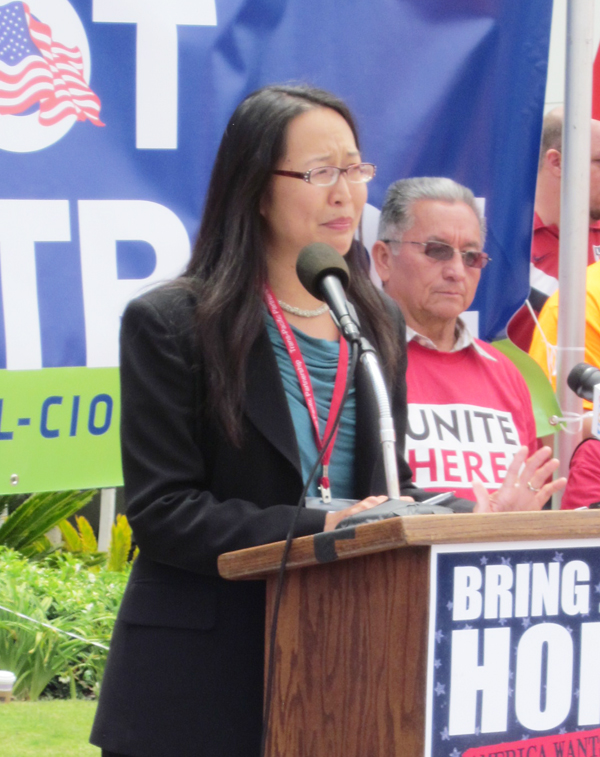 chin_foe.a.jpg, image/jpeg, 600x757

error

Report this post as:


by Mark Gabrish Conlan/Zenger's Newsmagazine Tuesday, Jul. 03, 2012 at 3:06 PM
mgconlan@earthlink.net (619) 688-1886 P. O. Box 50134, San Diego, CA 92165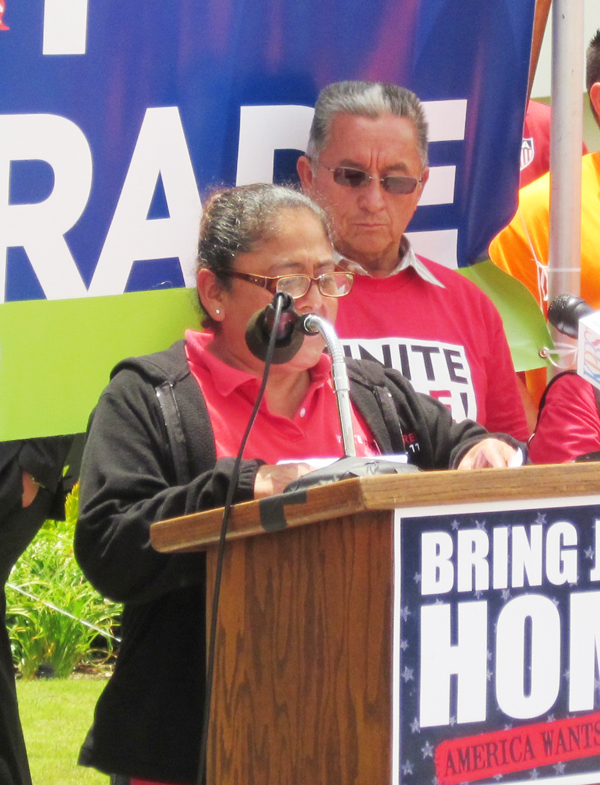 zavala.a.jpg, image/jpeg, 600x785

error

Report this post as:


by Mark Gabrish Conlan/Zenger's Newsmagazine Tuesday, Jul. 03, 2012 at 3:06 PM
mgconlan@earthlink.net (619) 688-1886 P. O. Box 50134, San Diego, CA 92165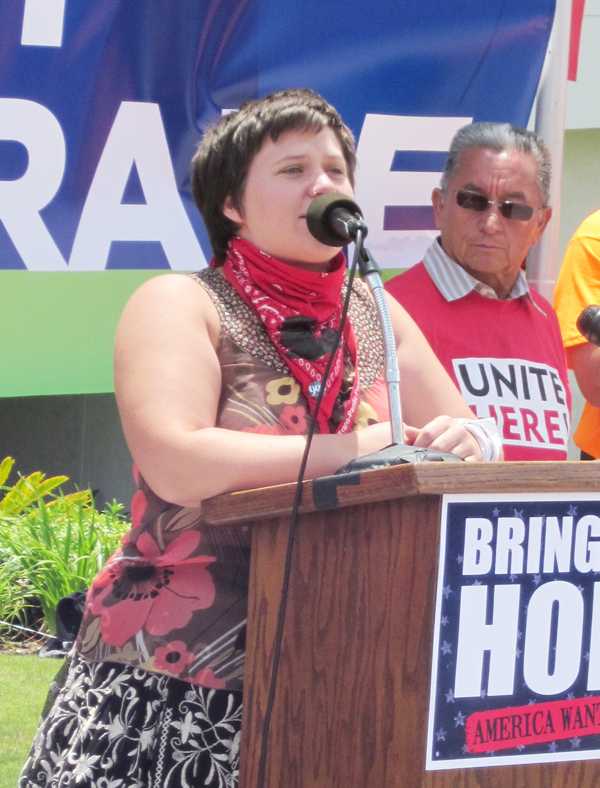 husa.a.jpg, image/jpeg, 600x788

error

Report this post as:


by Mark Gabrish Conlan/Zenger's Newsmagazine Tuesday, Jul. 03, 2012 at 3:06 PM
mgconlan@earthlink.net (619) 688-1886 P. O. Box 50134, San Diego, CA 92165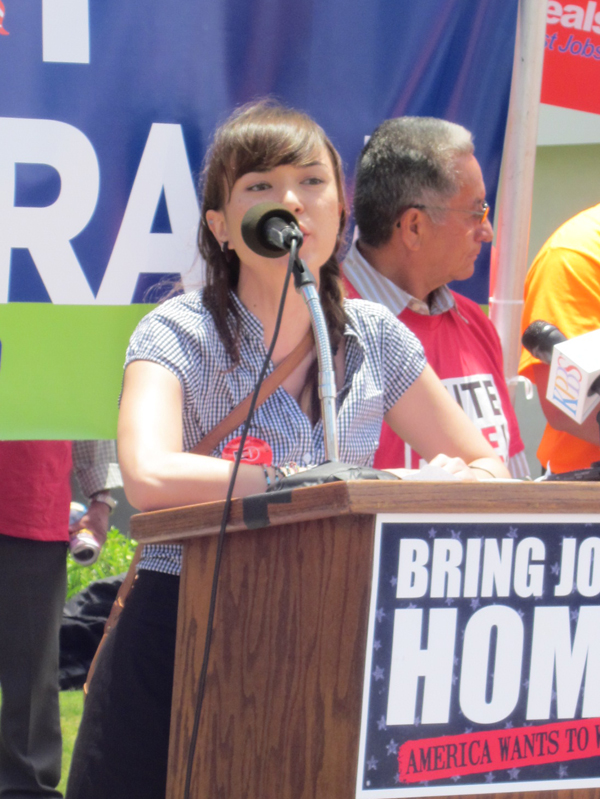 souta.a.jpg, image/jpeg, 600x799

error

Report this post as:


by Mark Gabrish Conlan/Zenger's Newsmagazine Tuesday, Jul. 03, 2012 at 3:06 PM
mgconlan@earthlink.net (619) 688-1886 P. O. Box 50134, San Diego, CA 92165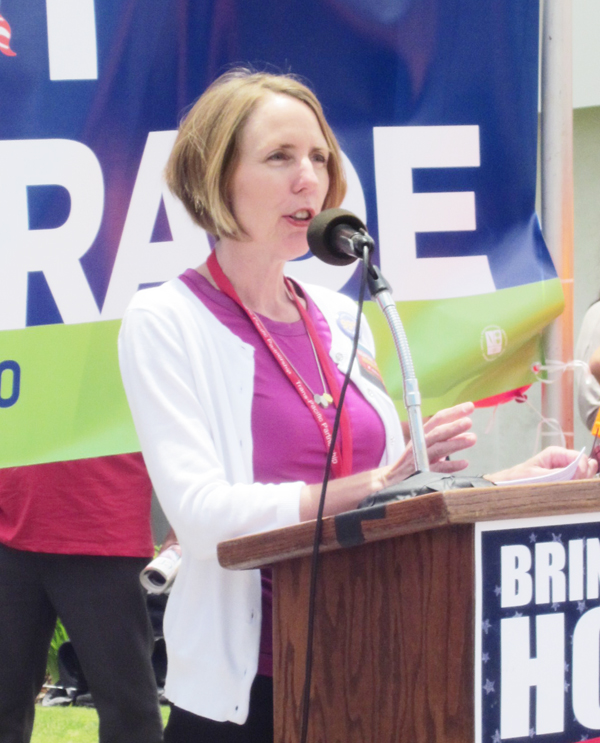 smith.a.jpg, image/jpeg, 600x743

error

Report this post as:


by Mark Gabrish Conlan/Zenger's Newsmagazine Tuesday, Jul. 03, 2012 at 3:06 PM
mgconlan@earthlink.net (619) 688-1886 P. O. Box 50134, San Diego, CA 92165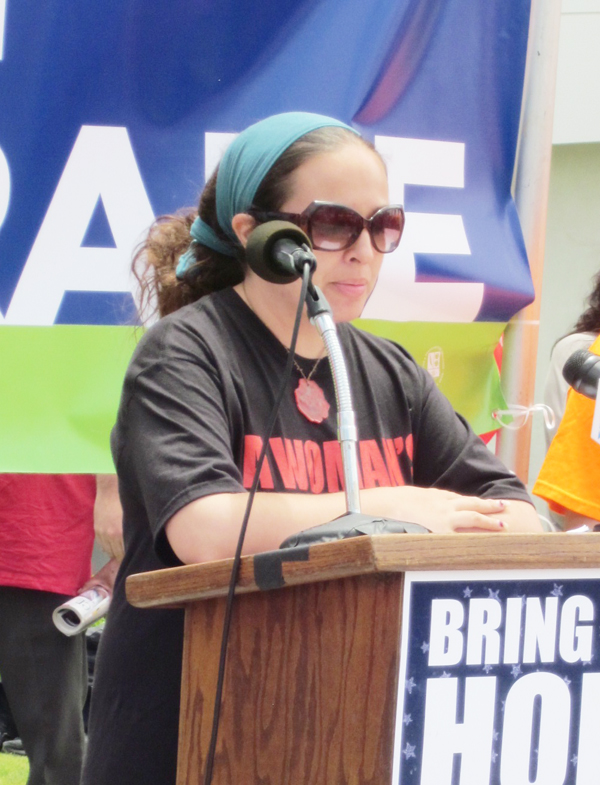 mendonc__a.a.jpg, image/jpeg, 600x785

error

Report this post as:


by Mark Gabrish Conlan/Zenger's Newsmagazine Tuesday, Jul. 03, 2012 at 3:06 PM
mgconlan@earthlink.net (619) 688-1886 P. O. Box 50134, San Diego, CA 92165

ivan___no_to_tpp_barrier.a.jpg, image/jpeg, 600x383

error

Report this post as:


by Mark Gabrish Conlan/Zenger's Newsmagazine Tuesday, Jul. 03, 2012 at 3:06 PM
mgconlan@earthlink.net (619) 688-1886 P. O. Box 50134, San Diego, CA 92165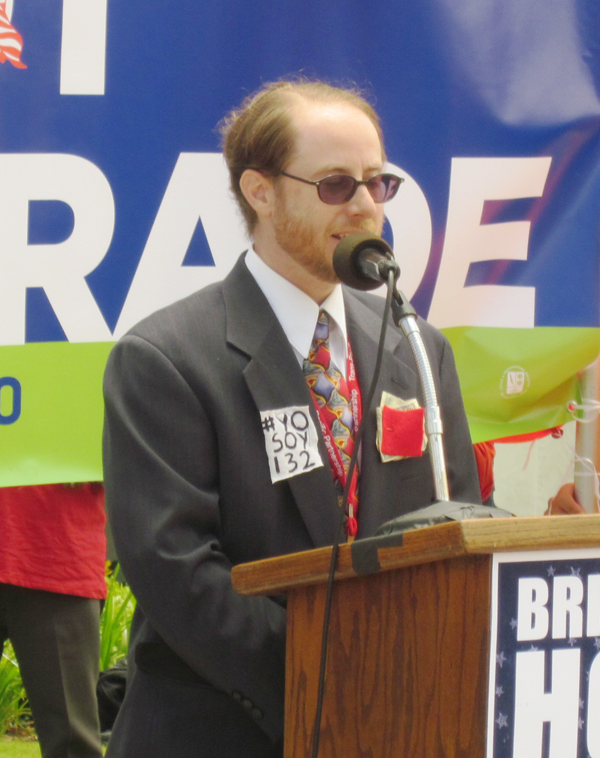 bartoli.a.jpg, image/jpeg, 600x758
error
Report this post as:
Local News

Jane Fonda Divests From Wells Fargo J03 8:27PM

LA Solidarity Protest Rally For Japanese American Apparel Workers Who Face Loss D16 1:49PM

Architect Chris Mercier Unveils Mural in Rogers Park, Inglewood D16 9:13AM

Peace Vigils D15 8:20PM

Standing Rock Solidarity Action D11 9:59PM

Large Turnout for Dakota Pipeline Protest N16 3:35PM

NODAPL N15 2:24PM

Cruel Teacher Taunts 6th Grade Kids, Fired N12 8:47PM

How Cities Can Protect People Threatened By Trumpism N12 8:17PM

What ThisMeans, How This Happened, What to Do Now N12 5:03AM

PROTEST TRUMP TONITE N11 2:55PM

Westside Thanksgiving for everyone in LA ! N11 12:36PM

FOR A WORLD WITHOUT NUCLEAR RISKS   N10 5:05AM

Non-violent protest ideas; hooch bomb recipe N09 7:42AM

Nuclear Shutdown News October 2016 N05 6:17PM

State Legislature is where it's at N03 10:16PM

Tom Hayden on The Unfinished Business of Democracy O28 4:49AM

Video: Tom Hayden, Listen Yankee! 2015 O25 10:56AM

Art About Privilege Censored on Facebook O23 3:16AM

SAG-AFTRA video game performers on strike O22 11:04PM

Stop Circus Animal Suffering – Protestors Urge Audiences to Shun the Wild Animal Circus O20 3:04PM

KPFK LSB statement on DAPL arrests O19 10:25AM

Transit Dependent Residents Need a Guaranteed Right to Stay O15 11:36PM

My letter to JJJ on JJJ O11 12:33PM

Prop 60, Condom Law O10 12:43PM

KPFK-Pacifica Radio Archives being sold off on ebay? O10 10:31AM

KPFK struggles without re-solutions O07 2:25PM

Problems with Measure M O05 5:24PM
More Local News...
Other/Breaking News

Gangstar New Orleans Hack J16 6:18PM

All Government Officials can be Sued for Actions Outside their Authority – Robert Tronge J16 12:36PM

The Effectiveness of Sex Offender Treatment Programs – Robert Tronge J16 12:32PM

Inevitable Conclusion J15 7:48PM

Trump and the Consequences: Democracy at a Crossroads J15 9:07AM

Nuclear Shutdown News January 2017 J14 8:17PM

Honduras coup update December 2016 J14 6:06PM

Evidence that fbi corrupts all of society at will J14 4:15PM

Intellectuels d'élevage, intellectuels de batterie, intellectuels industriels J14 8:03AM

Paraphysique de virologie politicienne J12 10:58PM

The Shortwave Report 01/13/17 Listen Globally! J12 5:23PM

Code Pink on the temple Mount J12 8:36AM

The Civilization Crisis: Post-Factual Criticism of Politics J12 6:43AM

L'enterrement de la liberté d'expression J11 10:23PM

Control of major news media by fbi J11 8:04AM

Why Senate Should Vote Down Jeff Sessions J10 10:00AM

Retour de la colonne Durruti J09 11:42PM

Vermont Successfully Experiments with chance to get well for opiod addicts in lieuofprison J09 1:36PM

Question And Answer From Geral J08 3:44PM

Hill Climb Racing 2 hack J08 1:46PM

For All Torturers and Murderers J07 8:23PM

God Save Us From Corrupt and murderous fbi/police J07 1:34PM

La société du harcèlement J07 5:38AM

The Real Story of the Recount J06 11:57AM

No Future and Computerization J06 8:24AM

Paraphysique de proxémie J05 11:04PM

The Shortwave Report 01/06/17 Listen Globally! J05 5:13PM

Atrocities by fbi, disseminate please far and wide J05 3:21PM
More Breaking News...