Features
•
latest news
•
best of news
•
syndication
•
commentary

Feature Categories



KILLRADIO
printable version - js reader version - view hidden posts - tags and related articles

by Mark Gabrish Conlan/Zenger's Newsmagazine Sunday, May. 06, 2012 at 7:27 PM
mgconlan@earthlink.net (619) 688-1886 P. O. Box 50134, San Diego, CA 92165
Justin Utley grew up Mormon in a suburb of Salt Lake City. He was raised to believe he was one of the "Chosen People" — until he started realizing that his emotional, romantic and sexual interests lay with men and not women. On the advice of the church, he spent four years in so-called "reparative therapy" trying to "cure" himself of being Gay. Then he decided to be who he was created to be and not what his repressive church wanted him to be, and in two full-length CD's and his inspirational single "Stand for Something" he's set his struggle to powerful, intense music.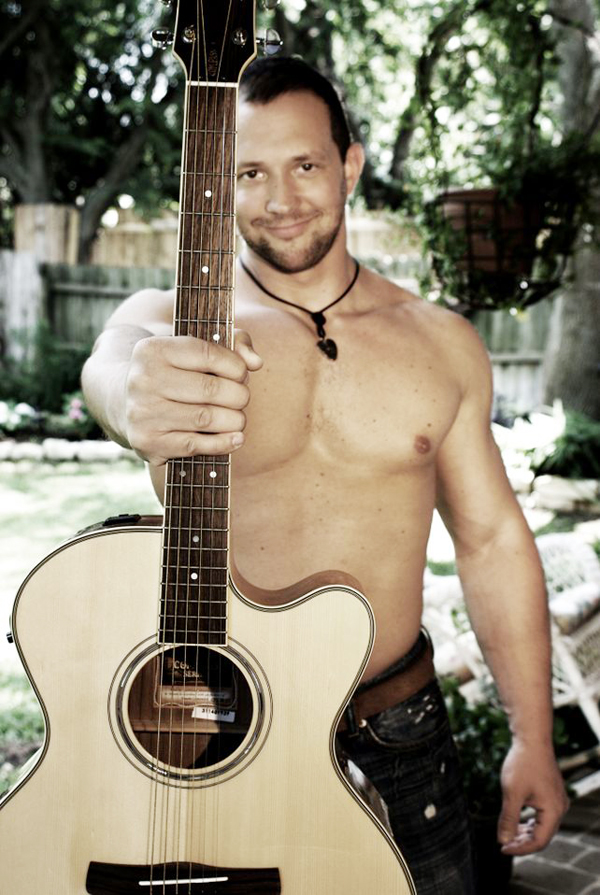 dsc00667cw1a.a.jpg, image/jpeg, 600x895

JUSTIN UTLEY:

Up from Mormonism to Self-Acceptance: His Songs Tell His Story

interview by MARK GABRISH CONLAN

Copyright © 2012 by Mark Gabrish Conlan for Zenger's Newsmagazine • All rights reserved

"You can take me but you cannot take it in,

You can have it but you cannot have it all,

You can hide but you can never hide too well,

You can run, but you can never run too far.

Can you see right through and tell me,

Won't you give me room to breathe?"

— Justin Utley, "Room to Breathe"

Even if you didn't know Justin Utley's story, that first song from his first album Runaway (2005) — set not to the usual dull singer-songwriter's guitar strum but to impassioned rock 'n' roll evoking Bruce Springsteen and Tom Petty — would tell you that this is a man who has been through experiences that have brutally challenged his very sense of identity and he's survived them with defiance and love. Once you do know his story — that he was born and raised in Mormon Central, in a suburb of Salt Lake City where "everyone's keeping an eye on everyone," and he was on track to be a good little "chosen" Latter-Day Saint except for the minor little detail that his romantic, emotional and sexual attractions ran towards boys instead of girls, a "problem" he spent four years in so-called "reparative therapy" trying to "correct" — one can admire not only the way he's come through with his dignity and ability to love intact but how he's been able to channel both his pain and the exaltation of his self-discovery into his songs.

So far Justin Utley has recorded two full-length CD's (the second one, Nothing This Real, came out in November 2011) and an EP featuring his anthemic song, "Stand for Something," which he's recorded not only in the studio but also live in, of all places, Salt Lake City. He's planning a busy summer touring and playing Pride festivals, following which he plans to record a third album and also a single around the "It Gets Better" theme, whose proceeds he intends to donate to help prevent Queer teen suicides. His CD's are available through cdbaby.com and amazon.com, and he can be reached at www.justinutley.com as well as the usual social-media outlets: facebook/justinutleymusic, YouTube/justinutleymusic, Twitter/justinutley, Myspace/justinutley.

Zenger's: Just tell me a little bit about your background. Where you were born, how you grew up, all that.

Justin Utley: I was born in a suburb of Salt Lake City, Utah, to a very devout Mormon family in a very devout Mormon neighborhood, a very devout Mormon environment. You'd see the same people in church as you would at the public school as you would at the park as you would at the grocery store. In Utah, the religion is not just a personal way of life, it is a social mechanism as well. When you grow up in that kind of environment, you soon find out that you're immediately rebuked or looked down upon for being different, for anything outside the norm.

I remember in elementary school, one of my teachers wasn't Mormon, and the majority of my class just instantly wanted to "save" him. They were bringing him copies of the Book of Mormon for Christmas presents, and just things like that. It's more than just a personal way of life. You're kind of expected to keep an eye on your neighbor as well. Everyone's kind of keeping an eye on everyone.

I was on the Religion Council for my high school, as well as in college. I was in the Institute Council. So I was really involved not just in extracurricular activities, student body capacities, but also religion was a big part of my life. I did my two-year Mormon mission in Arizona. Ironically enough, I'm leaving to go perform at Phoenix Pride this weekend [April 21-22], which will be the first time I've been down there since I was Mormon. The last time I was there I was playing songs about Joseph Smith and Jesus. I'm a little nervous because of that, but I think it will be a really good gig.

I think for me personally on a spiritual level, as well as an emotional level, it will be interesting reconnecting with some of the people I baptized and seeing how they may react to the path of life I'm on. I've already been called out by some on Facebook who have de-linked me after learning that I have "chosen my lifestyle" after being Mormon, and they can't bear to read what they call "the demise of my spirit and soul" on Facebook.

Zenger's: How did you become aware that you were Gay?

Utley: I knew something was up when I was in third or fourth grade. I looked back when I was around 20 and I could say that I had a guy crush in the third or fourth grade. I knew I was attracted to men when I was in sixth grade, seventh grade. I really didn't understand what it meant, because I knew, or at least in my DNA it was programmed, I'd meet a woman, marry her and have a bunch of kids and have a Mormon exaltation and spirit babies and all that fun stuff. That was already planned out. So I felt like maybe this was just some weird quirk, and it would eventually go away. It would be one of those experiences that nobody talks about.

I didn't realize what it was until I was on my Mormon mission, and we were watching a bishop's house. They were out of town, and they asked us to watch their house, feed their pets or something. I remember going in to check my e-mail. You know how you type in something in the address bar, and it drops down to help you visit a site. Well, in the process of typing "mail" a bunch of man-on-man, man-this, man-that popped down. So apparently the bishop has a little secret as well!

I saw Gay porn for the first time in my life on my Mormon mission, and that's when I realized exactly what this means. It means I'm Gay. Obviously this is it. So it freaked me out. I was terrified, for not just my soul but also for social reasons, like what are the neighbors going to think, what are my friends going to think, what's my family going to think, when they find out about this?

So when I got home off my mission, I came out to my bishop about a year or two into college. He recommended me to go into the church's ex-Gay therapy program, and I went to a therapist one-on-one once a week and I also went to group therapy once a week. And so it's kind of like an A.A. meeting, but there's really no end to the steps.

Zenger's: I have a friend who had a history in a fundamentalist church who sent him to a program called "Homosexuals Anonymous." He used to joke that, unlike A.A., they had 14 steps; that being Gay was so terrible it had to have two more steps.

Utley: Yeah, yeah. Like there was no end to this. They gave you like some basic steps, but after a year or two I was like, "Well, I've done all these." "Well, you know, you keep doing them, you do some more, maybe volunteer some more, maybe give more tithings." It's always, "You can always do more of something. Maybe that's why nothing's happened to fix things." How did your friend do, by the way?

Zenger's: Well, I met him when he was the head of the local chapter of Queer Nation, so obviously it didn't take any better for him than it did for you.

Utley: Well, they work, I guess. Maybe they work exactly the way they're supposed to. He was the head of Queer Nation? That's pretty awesome.

Zenger's: He did say that Homosexuals Anonymous groups were a great place for him to meet guys.

Utley: Yes, I have to say if BYU [Brigham Young University] is God's school, then their Gay therapy groups are God's Gay bar. At first it was liberating in feeling that I'm not the only one, I'm not alone in this, there's other people in the same boat as me. But then a few meetings into it, you quickly see that there's little groups of those that are attracted to each other, cliques like you see in Salt Lake's Gay bars. After a couple of years I felt like I was just spinning my wheels and nothing was changing. I still had the same feelings, and I didn't feel like it was being as constructive as I thought it was going to be.

I spoke with someone that was attending before I even started, and he said he'd been going for over a decade. He was married with kids, and he was on bipolar medication. One of his friends was on schizophrenic medication because the therapist had decided, based on the church's social science, that his "alter ego" was the one that was making him Gay. So they treated him with medication. One guy in particular kept going to rest stops. And that was more forgivable, according to his bishop, than his actually being in a Gay relationship, because being in a Gay relationship meant he actually accepted this same-gender attraction, whereas just acting out on the side meant he was at least trying to fight it. From a psychological standpoint, it's absolutely backwards, you know. He would obviously be more healthy, emotionally and psychologically, if he would actually accept himself and allow himself to be in a relationship.

Zenger's: Can I ask exactly what goes on in the "reparative therapy" groups? Part of me is relieved that at least they were just trying to talk the Gay away. They weren't hooking you up to electrodes and giving you shocks. Do they not do that anymore?

Utley: They don't do that anymore, but they really dig into you into a psychological standpoint, where they treat homosexuality as a mental disorder. If it's not something that they can link to a childhood catastrophe, or an emotional problem, then they deem it a "learned behavior," something that you must have picked up along the way from someone.

So you were either smothered by your mom, your dad wasn't there for you, or you were molested as a kid and you just picked up that habit, or you were exposed to pornography, and for some reason decided to mimic the more "Gay" side of it, I guess. That was their rationale, and of course at the time I was willing to accept any answer they could give me because the church had all the answers. At that point in my life, I thought that following their counsel meant following what God thought what I should be doing.

I accepted their answer, which was that I had been molested as a kid and just didn't remember it. I believed that for a period of time, and I told my family. Before I had come out as a Gay man, I told them I had actually been molested and didn't remember. We went on this pseudo-witch hunt of who in our community, when I was growing up, could have done this. Then my mom called me out of my bullshit and said, "I don't know what the hell is going on with you right now, but you can't blame something that's going on in your life on a repressed memory of something that never happened."

She said, "Stop trying to fix what isn't broken. There's nothing wrong with you." So that kind of put the little seed of doubt in my mind, saying, "Maybe this is all bullshit." My mom was there for me growing up, and if I would have left for piano lessons and not come home for two hours, I'm sure she would have noticed!

Zenger's: Of course, you could have stayed late with your piano teacher simply because you were really interested in learning piano, and for someone who became a professional musician when he grew up, that wouldn't have been a surprise at all in your biography!

Utley: Yes. In the one-on-one therapies, where the idea was brought up that I had been molested and I didn't remember, they talked about it so much it was like brainwashing. They try to rule things out, and then once they find something that could possibly be the answer, it's drilled and drilled and drilled in. It almost forced me emotionally to find some stagnant memory of something and tie it to it. It was a very desperate move, but I was in a very desperate time of my life to try to rid myself of something that I thought was going to end my spiritual well-being.

In the group therapy, you're in this big group and you try to support each other in your "struggle." You're also not supposed to be hanging out with anyone who's in the group outside of the meetings, but of course that's not going to happen. The second meeting, me and some of the guys went out to dinner and then we went to a movie, so we immediately started hanging out together. And the whole point of the therapy was to teach you ways to bond with other men, and go out in straight society and date women.

I'm still actually best friends with two or three of the guys I met this through this therapy effort. It's been an interesting journey, and interesting to see their journey, too, to see how they've been able to reconcile, in their own way, once they realized that the therapy wasn't going to be working for them either. It took them a little longer than it did me, but it's been interesting to see how they have been able to reconcile that, and I hope that they can get to a place in their lives where they feel they can be honest with their families.

And unfortunately in Utah, that's not just a personal choice. It's something that would ostracize you socially from your community, too. So it's really hard, a hard decision to make to come out.

Zenger's: How did your parents take it when you finally came out to them?

Utley: I stopped going to the therapy because I had decided I would try to be happy and see somebody that I had met online, because I thought there couldn't be any other Gay men in Utah. So I met this guy, Brent, online in Denver, and we started seeing each other in Colorado and in Utah. About six months into it he passed away from a heart attack. He was only 29, and there were some drugs involved, and of course I didn't really understand that dynamic at that point in my life at all.

From what I now know it's likely he committed suicide, because he was dealing with some of the same demons I was, and he was also dabbling in some drugs. He took whatever he wanted and decided that if that was going to do him in, that would be fine. That devastated me, and I didn't know where to turn. I went to my bishop and told him I'd stopped going to therapy because it wasn't working. I'd tried to date someone, and then they passed away.

Where am I supposed to go, spiritually, and what am I supposed to be doing with with my life? I've been taught that I'm supposed to be married with kids by now, and I'm not. So what am I supposed to do? And he said to me, basically, that God allowed Brent to die because as a chosen member of the Latter-Day Saints, I was not supposed to be in a Gay relationship. That was the last time I went to church. I walked out of that meeting, and then I talked with my mom and she was the first person I came out to, outside of the church leadership and the therapists.

And when I told my mom, she said, "Well, you know, first off, I thought you just had commitment issues with women." She said to me, "Secondly, I feel like I failed you as a mother, because you've been dealing with this this whole time and never thought I would understand. It's my job as a mother to know these things, and let me worry for you." And then, lastly, she said, "I'll never get to meet somebody who meant so much to you. Please don't ever let that happen again."

I realized that my family and the people that love me are going to have a much different reaction than I was anticipating, because in the therapy group I'd heard these horror stories that basically your family and your neighbors will completely reject you. Most of my family was extremely supportive, albeit they didn't understand right off the bat, but they've come a long way and they're extremely supportive today as well.

It took my dad a little while to come around. He actually went to the same church therapy as I did, but in the parental aspect that he had a Gay son and they're trying to tell him ways he may have failed as a parent that would have caused me to be Gay. They gave him the same books to read that I had already read years ago. Finally I had to put my foot down with him, because he kept trying to push these conversations on me that he was having with his therapist. I told him if he believed in a God that was going to separate a father from his son, based solely on the son's relationship with another man, with someone he loves, then we don't believe in the same God at all. I don't want to believe in the same God. And he has been awesome ever since.

Zenger's: I remember seeing the documentary 8: The Mormon Proposition, and doing a post about it on my blog, and one of the things that struck me was the irony that in the 19th century it was the Mormons themselves who were the marriage rebels, who were arguing for a different sort of family, a different sort of definition of marriage, a different idea of what it meant to be committed to people emotionally. And they got slammed by the authorities of their time. How did the marriage rebels of the 19th century become so ridiculously conservative on this issue now?

Utley: When Utah wanted to become a state [in 1890], they realized they had to start giving up "radical ideas." They wouldn't, and haven't, denounced that practice of polygamy. In fact, it's still in their doctrine today that they will practice it in the next life. It's just not allowed to be practiced today. It's not like they really disavowed it. Most Mormons don't realize it, but it's actually still a belief that they're going to do it in the next life. It's still part of their doctrines, but to be part of and to assimilate into normal society they quickly realized that they had to start shedding some of the peculiar beliefs that they were putting on their sleeves. So that went out the window.

When Prohibition was introduced, they quickly jumped on the bandwagon and said, "Well, O.K., if alcohol is bad, then tea and coffee and tobacco are just as evil," and that's when the health code came into play. It never actually existed, it wasn't church law, when the church was founded. It was when Prohibition happened.

Then when it was illegal for whites to marry Blacks, the church jumped on that bandwagon too and said, "Yes, Blacks should never be allowed to participate fully in our church." The founder of Mormonism, Joseph Smith, actually did give the priesthood to Black men at the time, and when Brigham Young took over was when suddenly Blacks were cursed, and they were never going to get to the highest level of heaven because they were so evil before they got to earth. So they quickly jumped on that conservative bandwagon that Blacks are cursed and they shouldn't be marrying whites. Brigham Young even said at one point that if a white man, a Mormon, sleeps with a Black woman, then the Black woman needs to be put to death to pay for the sin of the white man.

It was incredibly ignorant — and the same thing with women. When the Equal Rights Amendment was about to be passed and it was looking promising, then the church jumped on that bandwagon and decided that women's place is in the home and we don't need this amendment to the Constitution. And they jumped in and actually started sending damning literature to the states that were in the process of approving it, were sending it out to legislatures and the members in the community that would have an influence on that. They were sending out these flyers. They didn't say "The Church of Jesus Christ of Latter-Day Saints," they said something else, and now the same with Proposition 8. It's the same game, over and over and over again.

But it is ironic that the religion started out as kind of a rebel cause. They were going to establish their own communities, their own definitions of marriage, and their own definitions of Christianity and God and all that stuff. Now they're trying to find common ground with other religions, and one of those common grounds right now is to deny Gays any sort of recognition in government, any equality at all.

Zenger's: Is it true that you actually wrote a lot of your first album while you were still in the reparative therapy group?

Utley: Yes, part of it. The first song I wrote was "Shades of Grey," because I had realized, while I was in the therapy, that things weren't so black and white anymore; that things weren't really fitting the way they were supposed to fit. And the last verse of that song is actually the conversation I had with my bishop about Brent when he passed away. The rest of the songs on the album were about me coming to terms with the real emotions in life, and losing someone, and being frustrated with all the information I was finding out about the church and what they had done politically to the Gay community.

I was still reserved. I didn't want to come out full-force. I felt I needed it to still be slightly conservative, and I still wanted this album to appeal to everybody, and let's all just be friends. But I realized, especially with this new album (Nothing This Real), that I can be and should be as honest as I want to be in my music, and not worry about how people are going to digest it. I still try to write in a way that allows everyone to relate to the song in a way, but there's definitely a truer perspective in each song on the new album, whereas I think the first album was a little more ambiguous, just because of where I was at the time.

Zenger's: Who's the "wise man" in "Stand for Something"?

Utley: That was my friend Art. My friend Art lived in San Francisco, and he was the main force of liberating my mind post-ex-Gay therapy. I had been talking to him online after Brent had died, and he said, "You know what? You need to start talking about this Mormon thing."

During this time, I ended up getting fired from my position as a loan office manager at a credit union because they found out I was Gay. I was told that that was the reason for wanting me to leave, and that they wouldn't have hired me had they known I was Gay. I felt completely worthless — like here I'd lost my, someone I loved that I was dating, and then my religion tells me that he was expendable because I was more "chosen," and now I'm not because I'm leaving the church, and now I'm not even worth a job? That was really, really difficult.

At a time when I could have been self-destructive and wallowed, Art was saying, "This is an opportunity. This is a time when you can hit the reset button and say, 'You know what? I'm going to take what I've experienced and start talking about it, and not stop talking about it until someone starts to listen.'" Then when Proposition 8 passed I felt this passion, this frustration from anger that more people didn't get off their asses and go out and vote. It passed by such a slim margin. People could have made the difference here, and they chose not to. It affected millions of people, thousands of families, in California.

I was so frustrated with it, and Art said, "Put it in a song, because that's what you do." So I thought, "O.K., instead of writing about a relationship, I'm going to write a song about just doing the right thing and putting a fire into your ass and realizing that you may not think it's affecting you, but it's affecting someone else, so get out there and do the right thing. Some people think it's referring to God, which is fine. If that's the source of good information, respective of who's listening to the song, that's fine. But it's about my friend Art. The original lyric was, "I spoke to an old wise man," and he had issues with that. So I changed it.

Zenger's: The Republican Party is about to nominate Mitt Romney for President. What, based on your background in the church, do you think the election of a Mormon President, if that happens, is likely to mean for the Gay community?

Utley: It will mean, to be honest, a step back for about five to 10 years in the progress that we've had. We've really made a lot of progress just in the last five years, I would say. That would basically be putting a stop to all of that. The Church has said, "We don't support Gay marriage, but we do support equality in the workplace and in housing and all these other things." But time and time again, the Utah legislature has been presented with bills that would write sexual orientation into the housing and job discrimination laws, and time and time again the legislature has voted them down. The legislature is 99 percent Mormon, and they meet with the church leaders on a regular basis on these types of issues.

If Mitt Romney wins, I really think that there's going to be a setback for the Gay community, especially with how he ran for governor of Massachusetts on an equality platform for the Gay community, and then turned his back on the community once he was in office. I think he'll do the same thing here. If he promises any sort of equality or acknowledgment to the Gay community, he will not follow through on that promise, just as he didn't in Massachusetts.

Report this post as:


by Mark Gabrish Conlan/Zenger's Newsmagazine Sunday, May. 06, 2012 at 7:28 PM
mgconlan@earthlink.net (619) 688-1886 P. O. Box 50134, San Diego, CA 92165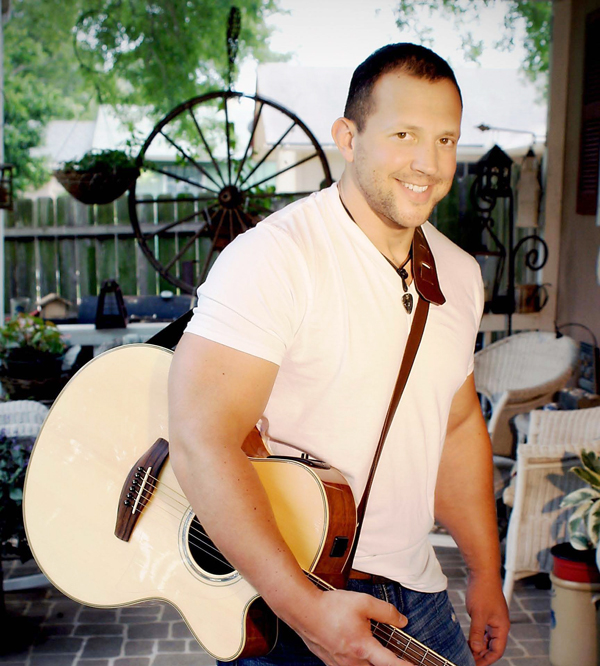 justin_utley_-_press_kit_2012_page_4.a.jpg, image/jpeg, 600x666
error
Report this post as:
Local News

Change Links September 2018 posted S02 10:22PM

More Scandals Rock Southern California Nuke Plant San Onofre A30 11:09PM

Site Outage Friday A30 3:49PM

Change Links August 2018 A14 1:56AM

Setback for Developer of SC Farm Land A12 11:09PM

More problems at Shutdown San Onofre Nuke J29 10:40PM

Change Links 2018 July posted J09 8:27PM

More Pix: "Families Belong Together," Pasadena J02 7:16PM

"Families Belong Together" March, Pasadena J02 7:08PM

Short Report on the Families Belong Together Protest in Los Angeles J30 11:26PM

Summer 2018 National Immigrant Solidarity Network News Alert! J11 6:58AM

Watch the Debate: Excluded Candidates for Governor of California M31 5:20AM

Change Links June 2018 posted M28 7:41AM

The Montrose Peace Vigil at 12 Years M22 8:01PM

Unity Archive Project M21 9:42AM

Dianne Feinstein's Promotion of War, Secret Animal Abuse, Military Profiteering, Censorshi M17 10:22PM

CA Senate Bill 1303 would require an independent coroner rather than being part of police M10 9:08PM

Three years after OC snitch scandal, no charges filed against sheriffs deputies M10 8:57PM

California police agencies violate Brown Act (open meetings) M02 8:31PM

Insane Company Wants To Send Nuke Plant Waste To New Mexico A29 11:47PM

Change Links May 2018 A27 8:40AM

Worker-Owned Car Wash on Vermont Closed A27 5:37AM

GUIDE TO REBEL CITY LOS ANGELES AVAILABLE A13 12:39AM

lausd whistle blower A11 6:58AM
More Local News...
Other/Breaking News

test O06 10:01AM

test O06 9:59AM

test O06 9:59AM

100 Ways GOP Have Stolen Elections Since 1876 O06 12:03AM

Proximospective de l'univocité réifiée O05 6:27AM

"Kava-no!!!" O04 6:42PM

Trump & Palestine vs. Genesis, Rashi & The Land of Israel O03 6:29PM

The Criminality of the Elites O03 11:35AM

Business de l'inhumanitaire O03 7:51AM

Marriage Rape/Date Rape Highest Rapes O02 2:59PM

Women I Know Get Raped - Too Many Times To Count! O02 2:55PM

Women In USA Have Stockholm Syndrom O02 2:50PM

Shooting Drill's Are Political Actual Shootings O02 2:47PM

Dr. Ford's Father Works With CIA O02 2:44PM

Weaponizing Frequencies O02 2:41PM

Google Abuses: Worldwide Spying, Censorship, War Promotion, Spying On Children, Etc O02 11:08AM

Paraphysique de l'administration O02 8:34AM

Paraphysique O02 8:31AM

Affordable Rents? A State of Emergency Intensifies O01 11:36AM

A Few Of Many Impeachable Acts by Trump Sessions And Others O01 4:41AM

Désengrammation, l'éloge de la suite S30 7:01AM

someone Should Work In Hollywood - Good Acting! S28 2:55PM

Ford Gives Psych Drugs To Lower Class To Shut Them Up? S28 2:51PM

Hilllary Calls Ford Trailer Trash? S28 2:47PM

Most Rapes Are In Marriages S28 2:43PM

Nice Boys Dirty Deeds S28 2:41PM

Minnesota 2nd Largest Rape State S28 2:39PM

Paraphysique de la plus-value S28 7:18AM
More Breaking News...