Features
•
latest news
•
best of news
•
syndication
•
commentary

Feature Categories



KILLRADIO
printable version - js reader version - view hidden posts - tags and related articles

by Mark Gabrish Conlan/Zenger's Newsmagazine Sunday, May. 06, 2012 at 5:19 PM
mgconlan@earthlink.net (619) 688-1886 P. O. Box 50134, San Diego, CA 92165
John Brooks was a retired agent for the U.S. Department of Fish and Wildlife until he saw the Occupy San Diego protests on TV and was inspired to run for Congress as an alternative Democrat. Though he ran afoul of the San Diego Democrats for Equality's endorsement process, he's recently been endorsed by Progressive Democrats of America and his real views on Queer rights and women's choice are far more progressive than the Democrats for Equality's questionnaire made them sound.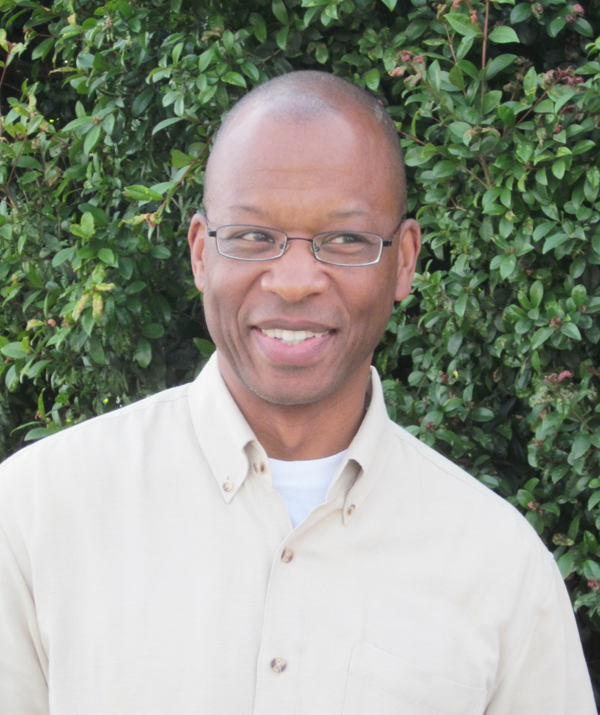 brooks.a.jpg, image/jpeg, 600x715
JOHN BROOKS:

Occupy Inspires Neophyte to Run for Congress

interview by MARK GABRISH CONLAN

Copyright © 2012 by Mark Gabrish Conlan for Zenger's Newsmagazine • All rights reserved

The Congressional candidates' forum at the February 23 meeting of the San Diego Democrats for Equality featured three people running for the 51st District seat Bob Filner is giving up to run for Mayor of San Diego. Two of the candidates, state senator and former city councilmember and assemblymember Juan Vargas and former state senator and assemblymember Denise Moreno Ducheny, were familiar to the members. The third one was John Brooks, a short, wiry African-American who looked considerably younger than his account of his life — he said he had retired after spending 30 years working for the federal government as a Fish and Wildlife Service agent — suggested.

Brooks told the club that he'd been inspired to run for Congress by the Occupy movement, but club president Doug Case's scoring of his answers to the club's issues questionnaire gave him 88 out of a possible 100. He got points taken off for answering the question whether government agencies should do business only with private companies that offer benefits to the same-sex partners of their employees, "U.S. companies, yes. Foreign companies, no. [We] do not have a right to push our beliefs on other countries." He also responded to a question about whether the U.S. government should support international family-planning efforts that include counseling pregnant women about abortion as an option with a similar sentiment: "We do not have a right to dictate to other nations."

Other reproductive-choice issues that got Brooks in trouble included the questions on whether there should be laws requiring women seeking abortions to notify their spouses or, if they are minors, their parents. "I think the partner has the right to know," Brooks said. "The woman has the final say, but the partner has the right to know." On the even more hot-button issue of parental notification, Brooks said, "This is a tough question. The minor could have had sex with an adult, or [been] raped, in which case the parents should know. But in general, it depends on the minor's age."

In answer to the question women should have to undergo ultrasound viewings, so-called "fetal pain" lectures and other "irrelevant/inaccurate medical information" before obtaining an abortion, Brooks wrote, "A woman should not just have an abortion because she knows what the word means. She should be educated on what an abortion means (not preached, or made to feel bad, just educated)" ¬— a response that provoked boos from club members when Case read it.

Brooks also got downgrades for insisting that the Constitution does not mandate the separation of church and state — though he agreed that "the two should not mix" — and for saying he was "on the fence" about clean needle exchange to protect injection drug users from AIDS and bloodborne diseases. By contrast, Ducheny got 100 percent and Vargas got 97 percent for saying he had "not decided" whether to support marriage equality for same-sex couples. As a state legislator, every time a marriage equality bill has come for a vote, Vargas has either voted against it or been absent, and when he was asked about marriage equality at the meeting he gave a convoluted answer that suggested he didn't think government should be in the business of marrying people at all.

Based on Case's report of Brooks' answers to the questionnaire, a post about the meeting on the Zenger's blog [http://zengersmag.blogspot.com] said, "Ironically, Brooks claimed to have been inspired to run by the Occupy movement even though his questionnaire answers suggested he was the least progressive of the three candidates." Christian Schneider, a staff member on Brooks' campaign, took exception to the post and provided Zenger's with Brooks' actual questionnaire — including his responses to the marriage question, which said that he's for marriage equality but also opposes discrimination against couples, straight or Queer, who choose not to marry. "'Couples,' i.e. two humans, should be entitled to all benefits under the law now extended to 'married' couples," Brooks wrote.

Zenger's edited the article and used some of this material in the print version, published in the April 2012 issue, and later scheduled an interview with Brooks both to clarify his positions on the issues raised by the Democrats for Equality and to showcase his unusual history and path to a political candidacy. Sean Bohac, member of the San Diego Alliance for Marriage Equality [S.A.M.E.] steering committee, a defendant in the Equality 9 case involving a civil-disobedience action in support of marriage equality, and a volunteer for Brooks' campaign, accompanied him and sat in on the interview.

Zenger's: John, why don't you start by telling me a little of your story, your background?

John Brooks: John Brooks is my name. I'm one of four children, born in Oakland, California. My parents immigrated to California from the South to find a better way of life. My mother was a nurse, so was my grandmother and my aunts. My father moved out as a teenager after high school because he knew there had to be something better than in the South, and he worked his way into college. He served three years in the Korean War and then became one of the first Americans of African descent to join the Oakland Police Department.

At an early age I knew I wanted to get involved in environmental stuff. I didn't know how or what, but I just knew I was really into the environment. In Oakland, strange as it may seem, I was able to explore nature: butterflies, caterpillars, lizards, everything. It just really fascinated me, so when we moved to Los Angeles — in 1972, after the earthquake those of us who were in junior high and the ninth grade had to go to Los Angeles — my counselor asked me what I wanted to do, and I told her I wanted to get into wildlife, trying to help animals.

She said, "Well, you have to go to college for that. You need to pick up your grades." I didn't listen to her and succumbed to peer pressure, and I was a D-average student. I had a 1.6 [grade point average], I remember. So the next year she brought me in and said, "What do you want to do?" I told her again, and so she yelled at me and said, "Look, I told you, everything you do in life is going to follow you. These grades, they're not going to go away. And if you don't start straightening up now, you can forget it."

She was very significant in setting me straight. I'm trying to emphasize how important counselors and teachers are, because if it weren't for her and some of the teachers I've had today, I wouldn't be here now. I wouldn't have gone to college. I went to the University of Montana, became the first Black graduate in wildlife biology there, got on with the government, became a wildlife biologist, a wildlife inspector and then a special agent, and had a 30-year career with the government because of people who took an interest in caring about me. So I've been a public servant all my life.

I retired in 2008, here in San Diego. I spent 13 years in San Diego, working in San Diego and Imperial Counties. I know the area personally. And then the Occupy movements compelled me to try to get back involved and serve the public. That's why I decided to run for Congress.

Zenger's: How did the Occupy movement inspire you? How did you hear about it, and why would a guy old enough to have retired, living, I presume, relatively comfortably, decide that this was some kind of calling?

Brooks: That's a good question, but it called me. I saw how it started in New York. I saw how the media were pooh-poohing it, weren't taking it seriously and didn't think it was going to last, and then it spread all across the nation. And all these people from different backgrounds were getting together and saying, "We are not being represented. This is not fair." And I've always been a person of fairness.

I actually went down to Occupy a few times. I marched with them and listened to the rallies and stuff, and there was just so much energy in the air from people who were wanting true change. The things they were talking about were things I've always said my whole life. Even when I was working for the government, people in the government would say things like, "Oh, the Mexicans are all corrupt, you can't trust them." And I worked with them. I had great working relationships with Mexicans on the other side of the border that were on the ground, in the government. But now, during the Occupy movement, people were starting to realize that the United States was acting just like Mexico. We're just more refined in our corruption.

So since more people were starting to listen to the idea that things aren't fair, and there's no reason they have to be that way, I decided that I wanted to get back in and help. I was retired, and I'm comfortable, but that's not good enough. Everyone needs to be comfortable and to be able to live healthy, prosperous lives, as I like to say.

Zenger's: Why jump into a Congressional race right away? Why not start out running for a school board and then work up, like most people do?

Brooks: My 30-year career was with the federal government, and I know that system intimately. Working in Washington, D.C., actually working on regulations for the government, I feel more familiar with it. I feel more comfortable with it, and this isn't just a local issue where people in San Diego are suffering. It's a national issue, and it needs to be addressed on a national level. So I think I can have a greater voice at a national level, helping everyone, not just a small segment of the population.

Zenger's: You're running against two very experienced, well-known politicians on the Democratic side, beyond whoever the Republicans might come up with. What makes you think you have a chance against people who are far better known than you are and have much more money?

Brooks: Granted, name recognition is a problem. I am well known, actually, in the community. Just not on a political level. And to some extent, maybe their experience is the problem, since things aren't working the way they should be working. Getting back to the Occupy movement, the fact that people are willing to listen now, and they're clamoring for change — Congress being at an all-time low in its approval rating — I think people will be able not to vote their fears, so to speak, and look for something new and something different.

My ideals are sound. My experience in working with communities and people and government speaks for itself. My environmental record is second to none. If people just give me a chance and listen to what I have to say, I think they'll like it and they'll trust me.

Zenger's: So what happened at the San Diego Democrats for Equality?

Brooks: Partly, I'm dyslexic, so I misread a lot of the questions. That was the first political questionnaire I ever filled out in my life. And when I tried to explain that to the group, they did not want to hear. So I stopped. I just said, O.K., fine. I said, "I'll be here afterwards if you want to talk to me individually," but no one took me up on that.

Zenger's: As I recall, the controversies seemed to center around the marriage equality issue, and also abortion and women's reproductive choice. For example, you came up with a really weird answer to a question about eliminating the "gag rule" that said you didn't want to interfere with the prerogatives of foreign countries. The question was really about whether U.S. organizations receiving funds from the U.S. government for family planning programs in other countries are allowed to mention abortion.

Brooks: That question didn't say that. If it did, I didn't read that. What I read that — and, again, I'm not looking at it, was does — do you think the federal government should do business with companies that don't support equal rights, something like that. I don't know what the gag rule is, if that's what they're saying.

Zenger's: It's a policy that U.S. organizations receiving funding from the U.S. government for family-planning programs in other countries are not allowed to mention abortion. It was originally imposed by Ronald Reagan, kept in by the first George Bush, then it was repealed when Bill Clinton took office. It was reinstated when George W. Bush became President and then taken off again when Obama became President. So it's something Republicans do and Democrats don't.

Brooks: I'm pretty sure on that question I said all options should be made available. But I think what confused everyone is I said that if you're talking about imposing our will on foreign governments, I said we don't have the right to do that. [His actual answer was, "If you mean for and in other countries, no. We do not have the right to dictate to other nations."] That's what I was trying to say, anyway. But as far as U.S. money, U.S. companies, you have to abide by what we want.

Zenger's: That was what may have confused you, because the question didn't have anything to do with the policies of foreign governments. It has to do with the restrictions the U.S. government imposes on U.S. organizations doing business abroad.

Sean Bohac: But I'm confused why they would ask that specific question, because it's really about reproductive freedom and education, right?

Zenger's: Because next to Queer rights, the San Diego Democrats for Equality's biggest issue has historically been reproductive freedom and choice. After Gay equality, that's the thing they care about more than anything else. Not just to find out whether people say they're pro-choice because they're willing to pay lip service to Roe v. Wade but support a lot of restrictions on it, or whether they're totally pro-choice. So that's one of the reasons that question is there, along with questions on parental notification laws and spousal notification laws. Whether a woman should be required to notify either her parents, if she's underage, or her husband or her partner if she wants an abortion.

Brooks: I remember those two questions. And the underage one, if you read that, well, first of all, I didn't see the word "law" in it. If the last four questions had the word "law," I never saw that. What I saw was, "Should a minor tell their parents if she's going to have an abortion?" That's what I read. And if you see my answer, I said this is a tricky question. If the minor has been raped, or has had sex with an adult, she should tell her parents. This is what I'm saying. But as far as whether there should be a law, no. You can't put a law on a family like that. There's no law that should be imposed.

I actually have a friend that this happened to. My friend was raped by my friend's boyfriend. The mother never knew it. The mother and daughter have a perfect relationship, very open and honest. But for whatever reason the daughter felt that she couldn't go tell her. She lived with that for five years, that this guy, staying in their house, raped her. And this just came out one day because she was telling a friend, and then her friend was smart enough to say, "Let's call the counselor." So she talked to the counselor, who talked to the mother, and then they found out, or the mother never would have known. The daughter just felt she couldn't go to her mother because this was her boyfriend. It wasn't because she didn't think she wouldn't believe her or anything like that.

The bottom line is it's always the woman's choice and final decision. No one can tell anyone else what they can do with their body. It's like, "I want to pierce my belly button." It's none of your business whether I do that or not. If I had seen the word "law" [which appeared in both relevant questions], then it would have been no, first of all. And second, if I hadn't read into it — and you have to realize, with my background in law enforcement, that I read a lot into stuff like that — I wouldn't even have added any of that. I tried to explain that, and I got booed off the stage.

Zenger's: The reason this parental notification question came up is it's been on the ballot, statewide ballot, in California three times, and it's been put there by Jim Holman, the publisher of the Reader, who's one of these hard-core Catholics who thinks the church should never have abandoned the Latin liturgy.

Brooks: Why wouldn't they just ask me if I supported that initiative or not? That would make it simple. It doesn't have to be this complicated. I understand why. People who say, "We're against abortion," were not living in the environment I was living in, where people were getting pregnant and bringing an unwanted child into the world where they couldn't feed it, couldn't take care of it, couldn't educate it. Abortion was the best viable option. And yet they did not want this to take place. So society's going to end up paying for this down the road. I don't think people who are anti-abortion think about that part of it. When I was a kid, one of the things we used to say was, "O.K., yeah. We'll have the baby, and you'll take care of it." But no one would stand up and do that.

Zenger's: The attitude of abortion opponents, and their message towards women, is, "You don't want to get pregnant? Don't have sex."

Brooks: Well, there's the woman being blamed again, right? I mean, it takes two to tango.

Zenger's: The radical Right wants to stop birth control and abortion because they're really interested in stopping people from having sex. They want AIDS to exist to discourage people from having Gay sex, and they want birth control and abortion to be illegal to discourage straight people from having sex.

Brooks: It's not happening.

Zenger's: So that's really why the San Diego Democrats for Equality is so interested in this issue. They see the same linkages: two fronts of the war against sex, coming down on Gay people and coming down on straight people by making it harder for them to deal with the potential unwanted consequences of sex.

Brooks: I wouldn't vote for anything that would limit a person's right to have sex. Jokingly, but you know what I'm saying.

The other question I remember — actually the first one I missed — was something about a constitutional mandate for a separation of church and state. Do you remember that question? That's the first one I got hissed on. [The actual question is, "Do you believe that the separation of church and state is constitutionally mandated?"]

Now, I distinctly remember from my high school studies that there's no mandate, there's no mandate that I'm aware of, and I should go back and read this in the Constitution, that mandates the separation of church and state. If there was, if you think about it, then why do we have "In God We Trust" on the bills, and why do we swear on the Bible, and all that? If that was true, none of that would happen.

Do I think it should be separate? Of course. But do I think there's a Constitutional mandate? No, I don't think there is. I'd be willing to research it and find out yes or not. So I don't know what they're getting at with that question. Was it just a yes-or-no question, or were they trying to find out how I feel about the church being in the government?

Zenger's: It's because the radical Right, and especially the radical Christian Right, makes a big deal of the fact that the words "separation of church and state" do not appear in the Constitution.

Brooks: They don't.

Zenger's: That is correct. And what does appear in the Constitution is, "Congress shall make no law respecting an establishment of religion, or prohibiting the free exercise thereof."

Brooks: Exactly. That is the exact wording.

Zenger's: If you're on the Left side of the fence on these issues, you interpret that as meaning the separation of church and state. And if you're on the Right side of these issues, you interpret that simply as saying, "Congress shall not establish one form of Christianity as the U.S. state religion, the way Anglicanism is in England or Catholicism is in Italy." And so that question was an attempt to suss out, "Do you read the First Amendment as mandating the separation of church and state, or do you read it in some other way, like the way the radical Right reads it?"

Brooks: There's no in-between? Because I don't read that as requiring the separation of church and state. I don't think it's there. But I don't believe that government and religion should mix. There's too many differing views on what people believe in. One religious group can't mandate how government takes care of the people over another. Especially now that we have so many different religious groups living in the United States, and some are being created every day, if you think about it. You can't have a Christian mandate if you have Muslims in the country, or Buddhists, or Hindus, or anything like that. It's not fair. I think there's something in between those two choices that you just gave.

Zenger's: If you were in Congress and there was a bill to repeal the Defense of Marriage Act, how would you vote?

Brooks: To repeal — that means it would bring equality for all, correct?

Zenger's: Right. The federal government would no longer say that for our purposes marriage is one man and one woman, and even if a state law allows same-sex couples to marry, we don't recognize it, we don't give them Social Security benefits, we don't permit them to live in married persons' housing in the military or name each other for those benefits, even though now openly Queer people can serve in the military. There's a whole range of federal benefits that heterosexual married couples get and same-sex married couples do not get, even if they married in states where it is legal.

Brooks: I would vote to repeal it.

Zenger's: And let's talk about some of the other issues. I mean, you said you were inspired to run for office by the Occupy movement, which has been mostly about issues of economic justice and the distribution of wealth and income. How does that translate into actual politics and what you could do as a Congressmember?

Brooks: The corruption issue. It's a plain fact that big money influences, and until we change the way that our public officials are funded and lobbied, it's my belief that not much will change for the rest of us. So as a legislator, I could influence it by introducing bills to, number one, either recommend term limits; number two, recommend state-funded elections, or state funding of elections, where candidates have an equal footing. They don't have to worry about raising all this money and owing people anything.

I call it "Godfather Syndrome," if you remember that movie. If I do something for you, you're going to owe me a favor, and one day I'm' going to come after you for that favor. And that's a problem. So until that is neutralized or curtailed, all these other things we're talking about will be hard-pressed to come forward, or it will keep being pushed back, like certain Congressmembers will vote no — I'm not mentioning people by names, but things won't move forward. You'll have a stagnating Congress. So it's my intent to try to fix that by fixing how our Congress operates. Then we can move forward on social issues.

Zenger's: Regarding that, the U.S. Supreme Court ruling two years ago in the Citizens United case actually struck down many of the previous limits against corporate funding of elections, and we're seeing that in the rise of SuperPAC's and a tremendous increase in the amount of corporate money in the political process. Would you support amending the Constitution to reverse that decision, and would you support amending the Constitution to get rid of the whole idea that corporations are people?

Brooks: Yeah. You know, I read that, and maybe I missed it, but I didn't see where the Supreme Court said a corporation is a person.

Zenger's: Actually, they said that in 1886.

Brooks: O.K. Right. Now, from a law enforcement standpoint, a corporation being a person is a good thing. When I was charging people, I could charge a corporation as a person. I couldn't put them in prison, but from a law-enforcement standpoint, from things other than what we're talking about here, from the politics — it's a good thing that a corporation is a person.

Zenger's: Well, the irony is that the whole purpose of incorporation is to protect the individuals who organized the corporation from liability. So that if a corporation builds a factory that pollutes a river, the individuals running the corporation are not liable, even if the corporation is.

Brooks: From a law-enforcement standpoint, what would happen is I knew you polluted the river, but I couldn't prove you had direct knowledge of it. But I could charge the corporation, because the pollution did happen. So that's an advantage. Other than that, it's like, "I didn't know, it was this guy in the corporation," and then no one gets charged.

I would support a Constitutional amendment overturning Citizens United. In the meantime, I would support some kind of legislation where we change how the election cycle runs. Like I was saying, public funding as opposed to corporate funding, for lack of a better term, so that wouldn't happen if it were all sponsored by states. You would not be allowed to take outside money, and outside PAC's would not be allowed to put up political ads. So we can change the whole system in the interim, and there's sort of a two-pronged attack on that.

Their decision is their decision, and the law of the land, but it's not right because it's adversely impacting how people are elected. If you look at Governor Romney, what he's doing and what's happened in Florida and other states, his PAC's are just throwing so much money, and when they polled the people in Florida they said, "Yeah, I decided to vote for him based on what I saw on the commercials." So it has an impact, and it's not right.

Zenger's: Are there any other issues that are of special concern to you?

Brooks: The environment. That was my background. I think it's all tied together. Health care is tied to the environment. Education is tied to the environment. Quality of life is tied to the environment. We need not to be short-sighted on taking short cuts to prosperity at the cost of clean water and clean air and diversity. There's a way that everyone can live healthy, prosperous lives without shirking our responsibilities to the planet. Because we're all in this together. We all have to breathe air and we all have to drink water. There might come a time where we have to pay for water.

We're paying for water now — everyone's buying bottled water — but the joke is you have to go to oxygen stations to get clean air. And so what's that going to do for the poor class and the middle class? You don't get to breathe good air?
Report this post as:
Local News

Change Links 2018 July posted J09 1:27PM

More Pix: "Families Belong Together," Pasadena J02 12:16PM

"Families Belong Together" March, Pasadena J02 12:08PM

Short Report on the Families Belong Together Protest in Los Angeles J30 4:26PM

Summer 2018 National Immigrant Solidarity Network News Alert! J10 11:58PM

Watch the Debate: Excluded Candidates for Governor of California M30 10:20PM

Change Links June 2018 posted M28 12:41AM

The Montrose Peace Vigil at 12 Years M22 1:01PM

Unity Archive Project M21 2:42AM

Dianne Feinstein's Promotion of War, Secret Animal Abuse, Military Profiteering, Censorshi M17 3:22PM

CA Senate Bill 1303 would require an independent coroner rather than being part of police M10 2:08PM

Three years after OC snitch scandal, no charges filed against sheriffs deputies M10 1:57PM

California police agencies violate Brown Act (open meetings) M02 1:31PM

Insane Company Wants To Send Nuke Plant Waste To New Mexico A29 4:47PM

Change Links May 2018 A27 1:40AM

Worker-Owned Car Wash on Vermont Closed A26 10:37PM

GUIDE TO REBEL CITY LOS ANGELES AVAILABLE A12 5:39PM

lausd whistle blower A10 11:58PM

Website Upgrade A10 3:02AM

Help KCET and UCLA identify 60s-70s Chicano images A04 1:02PM

UCLA Luskin: Casting Youth Justice in a Different Light A02 11:58AM

Change Links April 2018 A01 11:27AM

Nuclear Shutdown News March 2018 M31 6:57PM

Join The Protest Rally in Glendale on April 10, 2018! M29 7:00PM

Spring 2018 National Immigrant Solidarity Network News Alert! M19 2:02PM

Anti-Eviction Mapping Project Shows Shocking Eviction Trends in L.A. M16 5:40PM

Steve Mnuchin video at UCLA released M15 12:34AM

Actress and Philanthropist Tanna Frederick Hosts Project Save Our Surf Beach Clean Ups M06 12:10PM
More Local News...
Other/Breaking News

14 Disturbing Facts About Scott Gottlieb, Trump's FDA Head J20 10:47PM

Behind the scenes at fbi National Academy J20 2:47PM

Treasury Takes Aim at Shell Companies J20 11:18AM

Paraphysique de l'intelligence J20 9:08AM

Oklahoma GOP Senator Jim Inhofe's Bloody Record J20 4:01AM

Globalization: hope on the horizon despite Fake Liberals. J20 3:41AM

Sorry President Trump,Ted Cruz Texas Judicial System,is Worse Than Many Shithole Countries J19 4:49PM

The Shortwave Report 07/20/18 Listen Globally! J19 4:33PM

The System Question as a Survival Question J18 8:54PM

Nation's Largest Voting Machine Co., ESS, Admits Lying Re Having Installed Remote Control J18 11:55AM

Du pain et des jeux J18 9:53AM

Paraphysique de martyrologie J17 8:00AM

Children Incorporated Earns 4-Star Rating on Charity Navigator J16 11:24AM

Democratic Socialists of America J14 4:57PM

Leonard Peltier Non Violent Native American Political Prisoner since 1970's J14 4:18PM

Paraphysique miscellanées de l'aggiornamento J14 12:54AM

FBI Investigated LA County Sheriff Baca,Why Not Hank Skinner's Persecution? J13 3:52PM

Updated Partial List Of Famous Vegetarians, Vegans, & Fruitarians J13 2:59PM

The Shortwave Report 07136/18 Listen Globally! J12 4:36PM

Social Policy as Social Infrastructure J12 3:38AM

Vol I: 84 Varieties Of GOP Election Fraud J12 1:50AM

Texas Can Call it An Execution,But It is A State Sponsored Murder of Hank Skinner.. J11 6:48PM

June 2018 Honduras coup update J11 3:35PM

Maria Estrada doubles down on racist support J11 1:40PM

New York Women in Film & Television Announces 2018 NYWIFT Ha Phuong Scholarship Recipients J11 10:14AM

Trapps de la domination, trapps de l'aliénation J11 1:31AM

Please Work For The Defeat Of Brett Kavanaugh And Why J09 8:54PM

Transinhumanisme ( transe inhumanisme ) J09 12:44PM
More Breaking News...