Features
•
latest news
•
best of news
•
syndication
•
commentary

Feature Categories



KILLRADIO
printable version - js reader version - view hidden posts - tags and related articles

by Mark Gabrish Conlan/Zenger's Newsmagazine Wednesday, May. 18, 2011 at 11:47 PM
mgconlan@earthlink.net (619) 688-1886 P. O. Box 50134, San Diego, CA 92165
San Diego?s Queer community has split over their response to the redrawing of district lines for the City Council. On one side are the members of the self-styled ?LGBT Redistricting Task Force,? who are pushing a major redesign of the city?s Queer-influenced District 3, pushing out the people of color and less affluent Queers in City Heights and adding more upscale neighborhoods like Mission Hills and Bankers? Hill to the Hillcrest/North Park core of the district. On the other side are Queer residents of the City Heights community of Azalea Park, who bought there because gentrification had priced them out of Hillcrest and North Park and now find themselves threatened that they will no longer be represented by a Queer Councilmember. The current District 3 is San Diego?s most ethnically diverse; the district proposed by the LGBT Redistricting Task Force and the Hillcrest Town Council will be 70 percent white.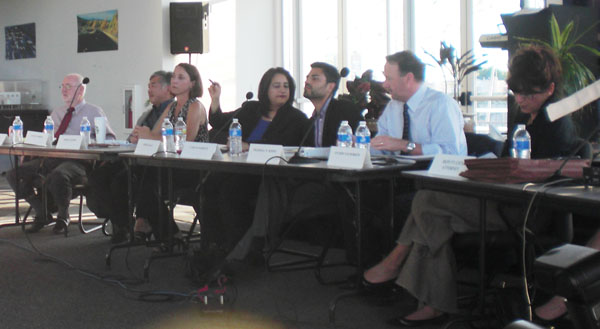 redistricting_commission.a.jpg, image/jpeg, 600x329

San Diego Queers Split Over City Redistricting

Official Group Endorses Pulling City Heights Out of District 3

news analysis by MARK GABRISH CONLAN

Copyright © 2011 by Mark Gabrish Conlan for Zenger's Newsmagazine • All rights reserved

PHOTOS, top to bottom: The San Diego Redistricting Commission; Linda Perine; Nicole Murray-Ramirez; Jody Kerry; Dennis Moore; Dave McCulloch; Latino Redistricting Committee map; Asian and Pacific American Coalition map

The city of San Diego, like every other state and local government in the U.S. that elects its legislature by districts, is currently faced with having to draw new district boundaries. This happens every 10 years in response to new population data from the U.S. Census and is controlled by a wide variety of factors. Among them are the federal Voting Rights Act of 1965, which encourages the creation of so-called "minority-majority" and "minority-influenced" districts in which people of color and other historically underserved communities can elect representatives; the U.S. Supreme Court's "one person, one vote" ruling of 1964 that says all districts in a political jurisdiction must be equal in population; and the city's own charter, which since the 1990's has taken the power to draw City Council districts from the Council itself and given it to an independent commission, appointed by retired Superior Court judges, who are specifically forbidden from taking the interests of political parties and incumbent Councilmembers into account.

In 1991, the last time the San Diego City Council was allowed to redistrict itself, the Queer community won a major victory: instead of being split between two districts, Hillcrest and North Park were united into the new District 3. The results from bringing the city's two neighborhoods with the largest Queer populations were dramatic: in the next City Council election Christine Kehoe became the first openly Queer elected official anywhere in San Diego County. Queers have held the District 3 seat ever since; when Kehoe was forced to leave office due to term limits, her staff member, Toni Atkins, replaced her. When Atkins was "termed out," Todd Gloria replaced her and became the second openly Gay man elected to the Council as well as the first openly Queer person of color to hold elective office in San Diego County.

When the first Redistricting Commission convened in 2001, the Queer community's major priority was to keep District 3 essentially the same as it was, stretching from Hillcrest in the west through North Park, Normal Heights, Kensington, Talmadge and parts of the polyglot ethnic neighborhood of City Heights. That's not how it's working out this time, however. The Commission held one of its "pre-map" public input hearings in City Heights Monday, May 2 and took public input that revealed a startling split within the Queer community. The quasi-official Queer presence came from the LGBT Redistricting Task Force, headed by Linda Perine, which has been meeting regularly at the Lesbian, Gay, Bisexual, Transgender Community Center in San Diego and has endorsed a radical reshaping of District 3 that would move its boundaries west and south into Mission Hills, Bankers' Hill, South Park and other gentrifying neighborhoods with large Queer presences.

The LGBT Redistricting Task Force has more or less joined the Latino Redistricting Committee (LRC) in demanding a second majority-minority district for Latinos, who constitute about one-third of San Diego's population. The LRC's new district would be built around City Heights and move eastward to the La Mesa border, while also shifting south to encompass Golden Hill. (At the same time some Queer advocates want Golden Hill for the new District 3.) So many speakers at the May 2 hearing repeated the LRC's script that it became familiar: create a second Latino-majority district including City Heights; unite the "historic" centers of San Diego's Queer population; increase the African-American population of District 4 from 18.8 to 20.6 percent, thereby making it an even stronger African-American-influenced district than it is now (it's been represented by African-Americans for decades); support the creation of an Asian-Pacific Islander-influenced district north of Interstate 8; and oppose the rival map being promoted by the Asian and Pacific American Coalition (APAC), which allegedly would dilute Latino voting strength south of I-8.

At the same time, the LRC's plan and the LGBT Redistricting Task Force's essential endorsement of it came under fire from Queer residents of Azalea Park, a community within City Heights that since the 1990's has marketed itself heavily to Queers unable to afford to stay in the rapidly gentrifying areas of Hillcrest and North Park. "I support an Asian district but I'm uneasy about dividing districts based on race and culture," said Azalea Park resident Catherine Eaton. "LGBT representation has strengthened our communities. We have been richly represented in Azalea Park, with support from Kehoe, Atkins and Gloria, that shifted a neighborhood from crime-infested to a refuge for lower-income LGBT's. … We bought in Azalea Park largely because we were represented by an LGBT Councilmember."

Dennis Moore and Jody Kerry, a Gay couple who own a home in Azalea Park, also pleaded with the Commission to keep their community as part of District 3. Kerry suggested that by removing communities of color from the Queer-influenced district and replacing them with largely white areas, the LGBT Redistricting Task Force was taking "so-called 'undesirables'" out of District 3.

"For us to be moved out of District 3 would be really devastating," Moore added. "We've built connections that make the district work for all of us. We are all City Heights and want to remain part of District 3."

"We are interested in the outcome for all communities of interest," said Robert Gleason, LGBT Redistricting Task Force member, chief financial officer and general counsel for Evans Hotels and a major donor to Queer community organizations and causes. "But there is still work to be done, including the Proposition 8 vote and the existence of national organizations whose avowed purpose is to deprive us of our rights. This City Council district provided us with fair representation for the first time. It's all-important to keep the core of our community together."

Though he's both Queer and Latino, veteran community activist Nicole Murray-Ramirez called for keeping the current District 3 "largely intact" instead of peeling off City Heights for a new majority-Latino district. "City Heights has long made it clear it wants multiple representation on the City Council," Murray-Ramirez said. (City Heights is now split between three districts, and in 2001 its representatives persuaded a skeptical redistricting commission to keep it that way on the ground that this gave it more voices on the Council.) Pointing out that the LRC's District 3 would be 70 percent white, he praised the current District 3 — and the Queer person of color who represents it now — for "continuing to link the LGBT community and the communities of color. I do an Easter egg hunt each year and 90 percent of the participants are people of color. Our current Councilmember is the first Native American and Filipino representative on the Council."

Dave McCulloch of the Hillcrest Town Council couldn't have disagreed more with Murray-Ramirez' desire to keep District 3 substantially the same as it is. "We'd like to see District 3 go further west into Mission Hills, Park West, Golden Hill and Old Town," he said. "When I take a stroll from Hillcrest through Mission Hills and Balboa Park, it's like I never left. They all have parks, parking limitations and tangible and intangible connections. All these communities represent the history of San Diego, yet [now] they're lumped in with Pacific Beach. … [The current] District 3 unfairly represents the neighborhoods attached to it. We want Mission Hills, Bankers' Hill, Golden Hill and Old Town united with Hillcrest and North Park."

Among the complications in the current redistricting is that, due to an initiative passed in 2010 to make the city's strong-mayor form of government permanent, the City Council is being increased from eight to nine members. Therefore, the Commission can't just tweak the boundaries of the current districts to equalize their populations. They have to carve out a new Council district somewhere, and both Latino and Asian community representatives are clamoring for a new district to represent them. On paper, at least, District 3 wouldn't have to change much — according to Councilmember Gloria, it's only 4,160 people over the magic number of 144,624 that is one-ninth of the city's population — but other considerations, including the Voting Rights Act and its mandate to maximize the chances of communities of color to elect their own to office, may make it impossible for the Redistricting Commission to keep the current District 3 even if they wanted to.

Yet another complicating factor is Councilmember Gloria himself. Though the City Charter specifically forbids the Redistricting Commission from taking into account either political party registration or the interests of incumbents — the Commission was formed in the first place largely out of public revulsion at some of the gerrymandering done by previous Councilmembers, including the infamous "Filner finger" created in 1991 so he could continue to represent District 8 without moving out of his Seventh Avenue condo near Balboa Park — the LRC's plan would present Gloria, a City Heights resident, with a Hobson's choice. Either he'd have to move into the new District 3 and run for re-election in a 70 percent white Queer-influenced district, or he'd have to run as a non-Latino, non-Spanish-speaking Queer person of color in a Latino-majority district deliberately structured to be less friendly to Queers than his current one.

And make no mistake about it: as the members of the LGBT Redistricting Committee made clear in their organized presentation at the end of the May 2 meeting, that was one of their motivations for wanting City Heights out of District 3. Since sexual orientation, unlike race or ethnicity, is not officially measured by the U.S. Census, Queer redistricting activists have to look for surrogate markers to figure out where large numbers of Queer people live. Historically they've used the locations of Gay bars and other Queer-oriented businesses, including membership in the Greater San Diego Business Association (GSDBA), the organization of Queer and Queer-friendly business owners in San Diego. This year they've added an additional marker: the vote percentages on Proposition 8, the statewide ban on legal recognition of same-sex marriage passed in California in 2008.

"Proposition 8 passed in San Diego County by 52 to 48 percent," said Perine — about the same margin it won by statewide. (That in itself is a political victory for the local Queer community, since usually anti-Queer ballot measures have done much better in San Diego County than they have statewide.) According to her and former San Diego Democratic Club president Craig Roberts, who presented a neighborhood-by-neighborhood tally of the Proposition 8 results, the neighborhoods the LGBT Redistricting Task Force wants to unite in the new District 3 defeated Proposition 8 with 60 to 80 percent of the vote — while City Heights split evenly, with 49.7 percent of its voters opposing Proposition 8.

It hasn't been easy to find out just what the various community groups lobbying the Redistricting Commission have in mind. Both the LRC and APAC Web sites contain maps showing the new districts they want the Commission to create, but neither site has a map of how they would want to apportion the whole city. The Commission intends to wrap up its "pre-map" public hearings on May 11 and complete the redistricting process by mid-September, when the San Diego City Clerk and the County Registrar of Voters need the new districts in hand to run the 2012 Council election.

FOLLOW-UP: McCulloch Denies Racist, Classist Intent in Redistricting

Dave McCulloch, board member at large of the Hillcrest Town Council, gave a presentation at that group's May 10 general meeting about a similar — but not identical — plan for a new City Council District 3. His version differs from the Latino Redistricting Committee's draft map only in eliminating downtown from District 3 and taking all of Golden Hill, which under the LRC map would remain divided between two council districts the way it is now.

Asked by this reporter whether his map could be seen as racist or classist — since it changes District 3 from the most ethnically diverse in San Diego to a 70 percent white district, and replaces City Heights with more upscale neighborhoods like Mission Hills and Bankers' Hill — McCulloch denied that that was his intent. "To me, the underlying issue is not race or ethnicity," he said. "It's fair and equal representation. By putting City Heights in its own council district, you're better representing it." But he didn't address the class issue at all, and he didn't concede that his plan could be viewed as an attempt to exclude people of color from an upscale district even if that wasn't his intention.

He also made the same argument for his plan as he'd made at the Redistricting Commission: that Hillcrest, Mission Hills and Banker's Hill are all among the older neighborhoods of San Diego and if you walk through them, you'll see they have more in common with each other than they do in City Heights. McCulloch asked the Hillcrest Town Council to endorse his map, even though he admitted that it has a major flaw: it's 5 percent under the population target of 144,624 people per district. He acknowledged that at least some of downtown would probably have to be placed in District 3 for his district to be within what's legally considered "equal" in population. He won his endorsement, but by a surprisingly tepid vote: 15 for and seven against, in a group that usually makes its decisions unanimously or nearly so.

Open Letter from Mark Gabrish Conlan to San Diego LGBT Weekly and Gay San Diego:

Dear Editors:

RE: "Task Force Presents Its Ideal LGBT-Friendly Council District," San Diego LGBT Weekly, May 5, 2011; and "Task Force Proposes New District 3 Map at Commission Hearing," Gay San Diego, May 5, 2011: It's unfortunate that San Diego's two largest Queer community newspapers chose to report the San Diego City Council Redistricting Commission public hearing in City Heights on May 2 as if they were P.R. people for the self-styled "LGBT Redistricting Task Force" and ignored the dissent within the Queer community regarding both the Task Force's map and a similar one presented by Dave McCulloch of the Hillcrest Town Council at their group's meeting May 11.

Both reporters, Jonathan Young of San Diego LGBT Weekly and Manny Cruz of Gay San Diego, utterly ignored the dissenting voices within the Queer community, including the residents of the City Heights community of Azalea Park. Since this neighborhood began marketing itself to Queer families looking to buy homes about 15 years ago, it has become a haven for Queers that want to live in a Queer-friendly neighborhood but can no longer afford the prices in Hillcrest and North Park now that they've been driven up by gentrification. Now they're being told that not only can they not afford to live in the historically Queer neighborhoods of San Diego, they're told that they can no longer be represented by a Queer City Councilmember either.

What's more, revamping District 3 along the lines suggested by the LGBT Task Force and McCulloch's map (which is similar but not identical — it includes all of Golden Hill and eliminates downtown) would change it from San Diego's most racially, ethnically and culturally diverse district into one that will be 70 percent white. I didn't support Todd Gloria when he ran for election, but one good thing he's done for our community is that by the very example of being a Queer person of color in elective office (the first one in San Diego County), he's shown up at multiracial events like last December's Human Rights Festival in City Heights and offered living proof that "LGBT" is not, as a lot of straight people of color think, a subset of "white."

What the LGBT Task Force and McCulloch maps would do is re-create the "Queer-influenced" District 3 as an enclave of upscale white Queers. The Queers of Azalea Park are basically being told they can no longer be represented by a Queer Councilmember because they're not rich enough, their neighbors are too ethnically diverse and too many of their neighbors voted for Proposition 8. I asked Dave McCulloch during the last Hillcrest Town Council meeting if he wasn't worried about the proposed District 3 revamp being seen as racist and classist, and he insisted that wasn't his intention. I'm willing to believe him, but whether that was his intention — or that of the LGBT Task Force — that will be the effect.

Ironically, experience in other cities — notably the Castro in San Francisco — has shown that Queers, perpetrators of the first round of gentrification of older neighborhoods like the Castro, Hillcrest and North Park, tend to be victims in the second. If this pattern holds true in San Diego, and if the Redistricting Commission's final map includes a District 3 along McCulloch's and the Task Force's lines, we can expect the new District 3's Queer population to shrink over time as more and more Queer individuals, couples and families find they can no longer afford to live in these upscale white neighborhoods. For that reason, as well as the atrocious appearance of racism and classism in the recommended District 3, I hope the Commission rejects these recommendations and chooses instead to keep District 3 substantially the way it is now.

Sincerely yours,

Mark Gabrish Conlan

Report this post as:


by Mark Gabrish Conlan/Zenger's Newsmagazine Wednesday, May. 18, 2011 at 11:47 PM
mgconlan@earthlink.net (619) 688-1886 P. O. Box 50134, San Diego, CA 92165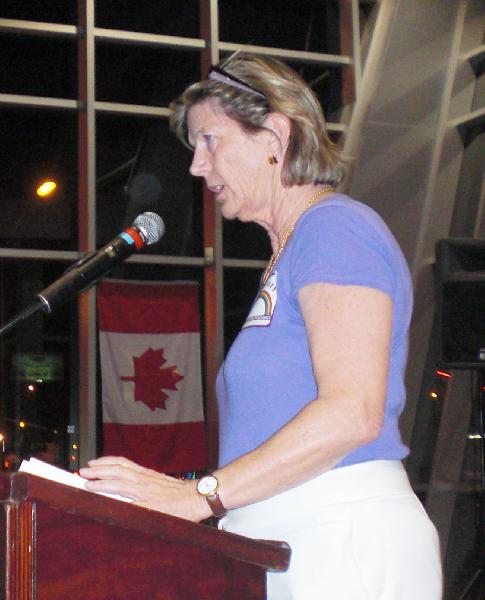 perine.a.jpg, image/jpeg, 1302x1608

Report this post as:


by Mark Gabrish Conlan/Zenger's Newsmagazine Wednesday, May. 18, 2011 at 11:47 PM
mgconlan@earthlink.net (619) 688-1886 P. O. Box 50134, San Diego, CA 92165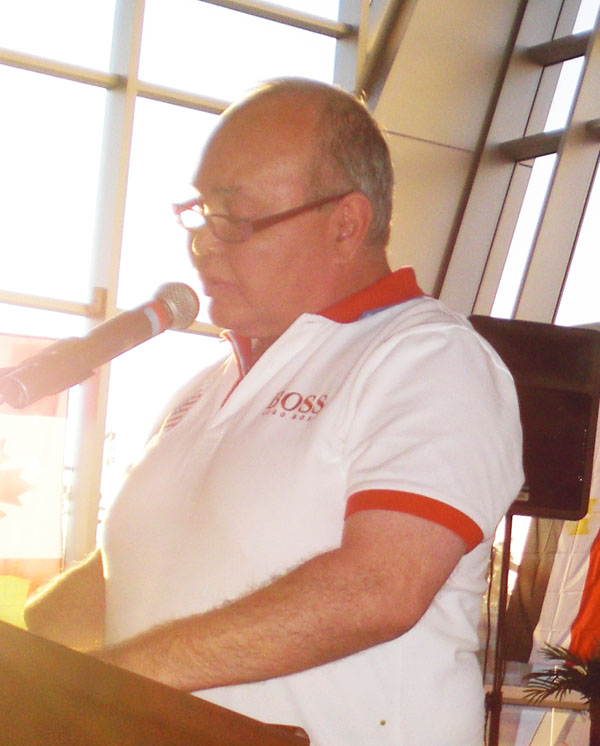 murray-ramirez.a.jpg, image/jpeg, 600x746

Report this post as:


by Mark Gabrish Conlan/Zenger's Newsmagazine Wednesday, May. 18, 2011 at 11:47 PM
mgconlan@earthlink.net (619) 688-1886 P. O. Box 50134, San Diego, CA 92165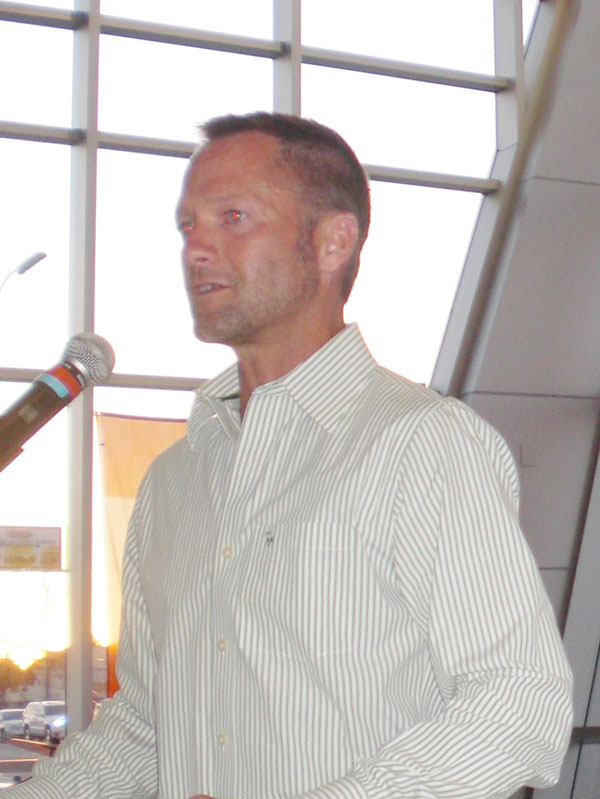 kerry.a.jpg, image/jpeg, 600x799

Report this post as:


by Mark Gabrish Conlan/Zenger's Newsmagazine Wednesday, May. 18, 2011 at 11:47 PM
mgconlan@earthlink.net (619) 688-1886 P. O. Box 50134, San Diego, CA 92165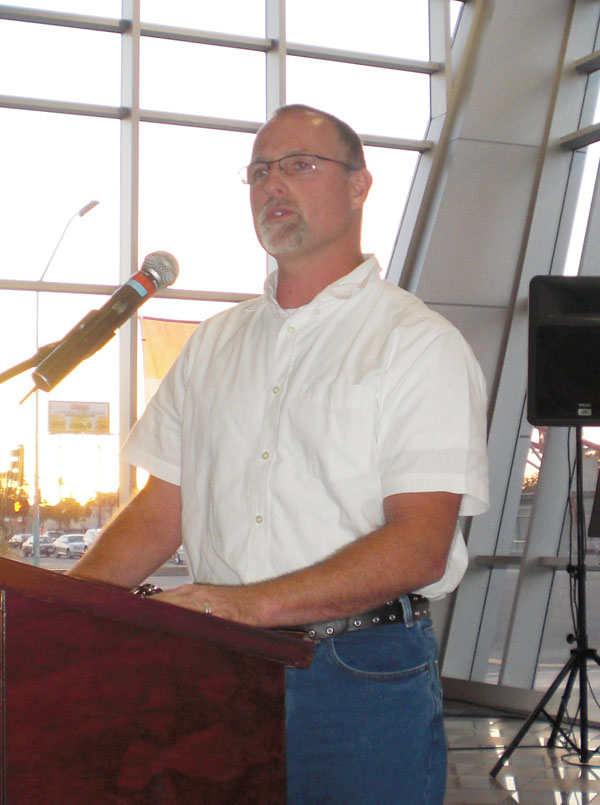 moore.a.jpg, image/jpeg, 600x805

Report this post as:


by Mark Gabrish Conlan/Zenger's Newsmagazine Wednesday, May. 18, 2011 at 11:47 PM
mgconlan@earthlink.net (619) 688-1886 P. O. Box 50134, San Diego, CA 92165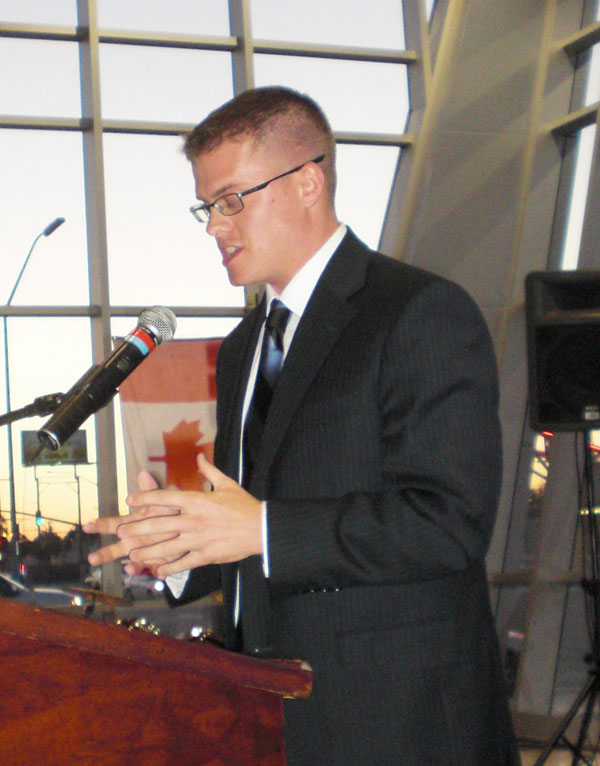 mccullough.a.jpg, image/jpeg, 600x766

Report this post as:


by Mark Gabrish Conlan/Zenger's Newsmagazine Wednesday, May. 18, 2011 at 11:47 PM
mgconlan@earthlink.net (619) 688-1886 P. O. Box 50134, San Diego, CA 92165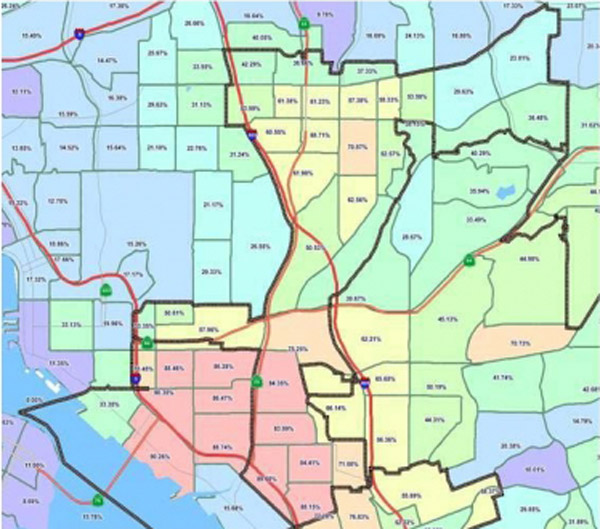 latino_redistricting_committee_map.a.jpg, image/jpeg, 600x529

Report this post as:


by Mark Gabrish Conlan/Zenger's Newsmagazine Wednesday, May. 18, 2011 at 11:47 PM
mgconlan@earthlink.net (619) 688-1886 P. O. Box 50134, San Diego, CA 92165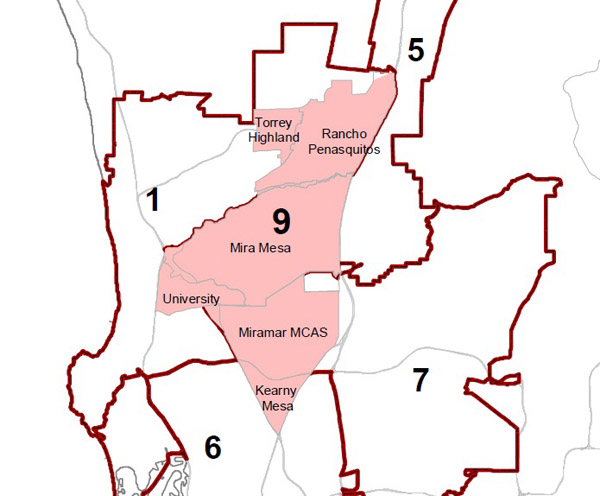 apac_9th_district_map.a.jpg, image/jpeg, 600x496
Report this post as:
Local News

Change Links September 2018 posted S02 10:22PM

More Scandals Rock Southern California Nuke Plant San Onofre A30 11:09PM

Site Outage Friday A30 3:49PM

Change Links August 2018 A14 1:56AM

Setback for Developer of SC Farm Land A12 11:09PM

More problems at Shutdown San Onofre Nuke J29 10:40PM

Change Links 2018 July posted J09 8:27PM

More Pix: "Families Belong Together," Pasadena J02 7:16PM

"Families Belong Together" March, Pasadena J02 7:08PM

Short Report on the Families Belong Together Protest in Los Angeles J30 11:26PM

Summer 2018 National Immigrant Solidarity Network News Alert! J11 6:58AM

Watch the Debate: Excluded Candidates for Governor of California M31 5:20AM

Change Links June 2018 posted M28 7:41AM

The Montrose Peace Vigil at 12 Years M22 8:01PM

Unity Archive Project M21 9:42AM

Dianne Feinstein's Promotion of War, Secret Animal Abuse, Military Profiteering, Censorshi M17 10:22PM

CA Senate Bill 1303 would require an independent coroner rather than being part of police M10 9:08PM

Three years after OC snitch scandal, no charges filed against sheriffs deputies M10 8:57PM

California police agencies violate Brown Act (open meetings) M02 8:31PM

Insane Company Wants To Send Nuke Plant Waste To New Mexico A29 11:47PM

Change Links May 2018 A27 8:40AM

Worker-Owned Car Wash on Vermont Closed A27 5:37AM

GUIDE TO REBEL CITY LOS ANGELES AVAILABLE A13 12:39AM

lausd whistle blower A11 6:58AM

Website Upgrade A10 10:02AM

Help KCET and UCLA identify 60s-70s Chicano images A04 8:02PM

UCLA Luskin: Casting Youth Justice in a Different Light A02 6:58PM

Change Links April 2018 A01 6:27PM
More Local News...
Other/Breaking News

Antrhopocène, le grand effondrement S19 9:53AM

Creative Destruction Hack Diamonds Windows/iOS/Android - Creative Destruction Generator S19 12:51AM

Abolir l'économie S18 11:18AM

The Dictatorship of Corporations S17 5:26PM

18 Lethal Consequences Of Hunting S17 3:13PM

Paraphysique de l'outplacement déontologue S15 6:51AM

Creative Destruction Hack Mod Generator S15 3:49AM

Shopping du bashing S14 8:42AM

After Lehman Brothers, Experts Say Global Financial Crisis Can Happen Again S13 8:28PM

"Animaniacs in Concert!" Starring Voice Legend Rob Paulsen S12 9:30PM

Probabilités de fin d'humanité S12 6:49AM

Florida Area of Migrant Farmworkers Denied Right to Construct Health Clinic near NaplesCIW S11 2:57AM

Propagande de virus, virus de propagande S10 7:34AM

Steer clear of work morality! S09 12:10PM

Sweatshop Lodge Ceremony Continues in US Fed Prisons Led by Inmates S08 6:17PM

Paraphysique de l'origami S08 7:11AM

The Shortwave Report 09/07/18 Listen Globally! S06 11:23PM

August 2018 Honduras Coup update S06 12:28PM

Du réussissement putréfié S06 10:55AM

Brett Kavanaugh Filled The 5th Circuit With Execution Judges S06 6:14AM

Log S06 4:25AM

Augusta Georgia Woman Gets 5 Year Prison Sentence for Writing About Russians Crime Acts S05 8:29AM

Paraphysique de contextualité S05 8:29AM

Crisis Regulation in Global Capitalism S03 3:39PM

Ex-voto de réification S03 10:24AM

Please Oppose Warmonger, Execution and Torture Supporting Bush Operative Brett Kavanaugh A31 10:45PM

Paraphysique d'exploitation occultation A31 10:24PM

Ryan Zinke Is Charging Taxpayers For A Trophy Hunters' Council A31 2:10PM
More Breaking News...