Features
•
latest news
•
best of news
•
syndication
•
commentary

Feature Categories



KILLRADIO
printable version - js reader version - view hidden posts - tags and related articles

by Mark Gabrish Conlan/Zenger's Newsmagazine Monday, Mar. 29, 2010 at 2:08 PM
mgconlan@earthlink.net (619) 688-1886 P.O. Box 50134, San Diego, CA 92165
The predominantly Queer San Diego Democratic Club made a surprising choice in the June 8 Democratic primary for lieutenant governor. San Francisco Mayor Gavin Newsom became a nationwide hero to the Queer community in February 2004 when he unilaterally ordered city officials to grant marriage licenses to same-sex couples, but the club rejected him in favor of Los Angeles City Councilmember Janice Hahn. Members' concerns about Newsom included his less than progressive stands on economic issues, his notoriously messy personal life, his potentially rocky relationship with presumed Democratic gubernatorial nominee Jerry Brown, and the risks of going into a statewide election with two white men at the top of the ticket against likely Republican nominees Meg Whitman for governor and Abel Maldonado for lieutenant governor.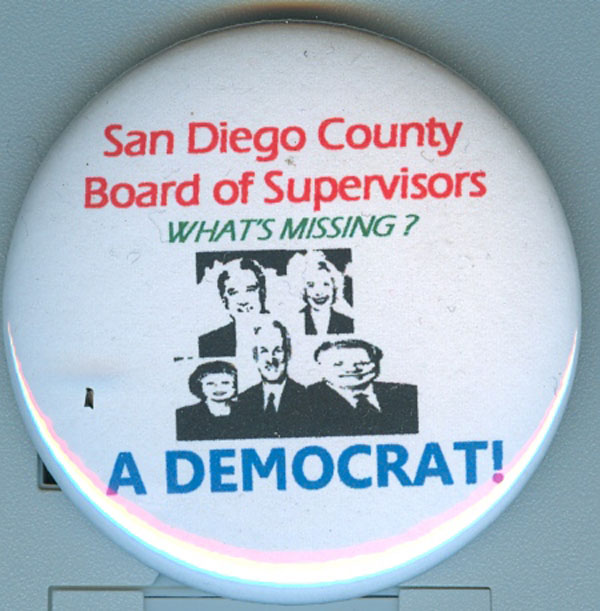 bos_democrat.a.jpg, image/jpeg, 600x611

Queer Democrats' Surprising Endorsement for Lt. Governor

Reject S.F. Mayor Newsom, Embrace L.A. City Councilmember Hahn

by MARK GABRISH CONLAN

Copyright © 2010 by Mark Gabrish Conlan for Zenger's Newsmagazine • All rights reserved

In a surprising move, the predominantly Queer San Diego Democratic Club rejected San Francisco Mayor Gavin Newsom's candidacy for California lieutenant governor at their regular meeting March 25. Instead, they endorsed Los Angeles City Councilmember Janice Hahn for the June 8 Democratic primary, after a brief but spirited debate in which two veteran club activists debated the race on behalf of the candidates. A third candidate, State Senator Dean Florez (D-Fresno), dropped out in mid-March but was unlikely to have got the club's endorsement anyway because of his long-standing opposition to same-sex marriage equality. (Ironically, when Florez dropped out of the race he endorsed strong marriage-equality advocate Newsom.)

Former club president Craig Roberts spoke for Janice Hahn, but his remarks had the tone of a jilted lover about them as he described how he'd changed from supporting Newsom in his former bid for governor to opposing him now. During his gubernatorial campaign, Roberts said, Newsom "made disparaging remarks about the office of lieutenant governor and about Jerry Brown," the former governor who's the Democrats' presumptive nominee for the top office in 2010. He stressed Hahn's family background — her father Kenneth was a long-term member of the Los Angeles County Board of Supervisors and her brother James served one term as mayor of Los Angeles — and the fact that unlike Newsom, Hahn has "been running for several months without apology."

Speaking for Newsom, club vice-president for political action Alex Sachs stressed his courageous stand in 2004, when he unilaterally ordered San Francisco officials to start marrying same-sex couples who applied. Though the California Supreme Court shut down the marriages after one month and declared them invalid, Newsom's actions, according to Sachs, "put marriage equality on the national issue map." Sachs argued that Newsom would make a better lieutenant governor than Hahn because he has executive experience as mayor. "He and Jerry Brown can be an effective leadership team," Sachs said, adding that Newsom had put 2,100 unemployed San Franciscans to work with federal stimulus money and had worked to get one-half of the city's taxicabs to run on liquefied natural gas (LNG) instead of gasoline.

"I'm not that impressed with either Brown or Newsom," said club member Bryan Wildenthal. "Other than on marriage equality, Newsom is not considered a progressive in San Francisco." Wildenthal pointed out to the turmoil in Newsom's personal life — his own marriage broke up during his mayoralty over an affair he had with a campaign staff member, and he has since divorced and remarried — and said that not only would he support Hahn for lieutenant governor, "I wish she were running for governor."

Speaking for Newsom, club member Gerry Senda said, "Janice Hahn would be a great workaday lieutenant governor, but Gavin is a lightning rod and an attention-getter who would allow Jerry Brown to advance the progressive agenda three inches instead of one inch."

"When Gavin Newsom was running for governor, the California Young Democrats endorsed him — but the San Francisco Young Democrats didn't endorse him for mayor," said Allan Acevedo, immediate past president of the Stonewall Young Democrats, the club's youth affiliate. Acevedo said his concern was that if Brown and Newsom head the Democrats' statewide ticket, the party will be fielding two white men from the San Francisco Bay Area versus Republican Meg Whitman, who has a big lead in her party's race for governor; and state legislator Abel Maldonado, likely Republican nominee for lieutenant governor. Like Roberts, Acevedo stressed the importance of nominating a woman to maintain the California Democratic Party's progressive reputation against a Republican ticket likely to be headed by a woman.

The final vote on the endorsement wasn't even close. With 49 votes cast, Hahn was backed by 33 members — well above the 60 percent threshold needed for an endorsement — with 13 votes for Newsom and three for no endorsement.

Four Democrats vs. Roberts for Supervisor

The lieutenant governor's endorsement, and its surprising outcome, took some attention away from what was supposed to be the main business of the evening: hearing Democratic candidates seeking to replace Republican incumbent Ron Roberts on the San Diego County Board of Supervisors. Since Roberts won his seat in 1994 — ironically, with the endorsement of the San Diego Democratic Club, before the San Diego County Democratic Party changed its rules and forbade party clubs from endorsing non-Democrats even in non-partisan races — the Board of Supervisors has consisted of five Republicans and no Democrats, and party officials and activists have been frustrated by the unwillingness of Democrats with elective office experience and name identification even to run for the seats.

The frustration continued this year, as two "name" Democrats who were highly touted for Roberts' seat failed to emerge as contenders. Assemblymember Lori Saldaña, whom the club actually endorsed in the race last November, dropped out, and termed-out City Councilmember Donna Frye procrastinated throughout the filing period and finally decided at the last minute not to run. So San Diego County Democratic Party chair Jess Durfee hit on a strategy to run four Democrats from different demographic backgrounds and political bases in the June 8 primary, in hopes that together they can deny Roberts the 50-percent-plus-1 he would need to win the seat outright in June and set the stage for a runoff between Roberts and whoever tops the Democratic field.

Three of the candidates — former San Diego City Council candidate Stephen Whitburn, San Diego Unified School District board member Shelia Jackson and Latino activist Juan del Río — spoke to the club on March 25. Ironically, the only one who didn't show was former club vice-president Margaret Moody. Though the three candidates who did appear had slightly different emphases, all of them used the slogan, "Throw the bum out!," and keyed their appeals to the need to get at least one Democrat on the Board of Supervisors rather than keep it an all-Republican club, insensitive to the needs of social-service recipients, working-class people and other consumers of the social services that are one of the county's principal responsibilities.

"Ron Roberts has had too many years to do whatever he's done," said del Río. "There's never been a Latino on the San Diego County Board of Supervisors, even though we're 30 percent of the county's population. I was in MEChA [the Latino student activist group Movimiento Estudiantil Chicano de Aztlán] at San Diego State University, and have worked with nonprofit organizations, standing up for people who need social services. Right now I'm a foreclosure counselor, because of the economic crisis we're in that Ron Roberts doesn't have a clue about." Del Río said that his clients have included traditionally middle-class people — "electrical engineers, registered nurses" — and said that housing and public transportation are among his top priorities.

Jackson stressed her experience as the only Democratic candidate for Roberts' seat who has actually served in elective office. "I started looking at this seat several years ago," she said. "We have students coming to school hungry; 60 to 70 percent of our kids are on free or reduced-cost lunches. It's the county that's responsible for that. We don't have a county hospital or a good food service program. The county has failed us. … Our county [government] has no clue about the suffering of people in the county. They don't even consider how their decisions affect the most vulnerable people in the county. To get out of the economic crisis, we need well-fed and well-educated people."

"Everyone in this room agrees it's time to put a Democrat on the Board of Supervisors," said Whitburn. "Let's talk about specific issues. The Board of Supervisors has two major areas of responsibility — social services and development and land use issues — and because so much of their work is behind closed doors, most people don't have a clue what the Board of Supervisors does." Whitburn said they are "horrendously bad" on both social services and land use: "They don't even seek available money for social services from the state and federal governments." He praised the Board for voting down the proposed development atop Merriam Mountain near Escondido — which would have meant blowing off the top of the mountain to make room for over 25,000 homes — but said they should never let it get so far through the planning process that it took the Board itself to block it. Whitburn also criticized Roberts, as a county representative to the board of the Metropolitan Transit System (MTS), for voting for the recent sweeping cutbacks in Sunday bus service.

Though coming from widely varying backgrounds — Jackson an African-American woman, del Río a Latino man, Whitburn a Gay man and the absent Moody a straight woman — the candidates showed few differences on the issues. All three endorsed the controversial proposal from the local Service Employees' International Union (SEIU) to impose a two-term limit on service on the Board of Supervisors — even though term limits are usually favored by Republicans and opposed by Democrats, and the limits would affect them if one of them won but not the Republican incumbents. All three also opposed privatizing or outsourcing county jobs, and del Río called himself "a victim of outsourcing," since he'd been a state employee until former governor Pete Wilson privatized his job out of existence.

Asked about medical marijuana dispensaries, Jackson said they would be fine "as long as they are regulated the correct way" — which provoked a comment from Whitburn to the effect that Jackson had signed a letter calling for a complete ban on "pot shops." Jackson said she'd signed onto the letter in support of a community organization seeking to keep dispensaries from being located near schools. Asked how they'll handle being the lone Democrat on a board with four Republicans, Jackson said she's used to the experience because when she got elected to the school board she was also an "unwelcome stranger," but had been able to win votes and make her minority positions into majority ones. Whitburn stressed his 18 years' experience as a reporter and his ability to ask tough questions, and del Río said he thought the staff and other resources of a supervisor's office will help him persuade his colleagues to run the county "not as a private business, but for the public good."

The club debated the race only briefly, pointing out that all three candidates would be an improvement over Roberts. Bob Leyh, the club's vice-president for development, said the club should decline to endorse, but instead should rate all three candidates acceptable and mount a major push for whichever one makes it to the runoff in November — if there is one. Most of the other members who spoke favored Whitburn, not only because he's a former president of the club and the club strongly backed him in his 2008 City Council campaign (which he lost to fellow Gay Democrat Todd Gloria) but because, as Gerry Senda put it, they felt it important "to keep Ron Roberts from getting LGBT [Queer] votes." Whitburn won the endorsement easily, with 46 votes to three for Jackson, one for del Río and four for no endorsement — and Whitburn, in his acceptance speech, thanked the Stonewall Young Democrats for endorsing him as well.

Governor, Sheriff and a Farewell

The club also made a unanimous endorsement of Jerry Brown for governor — as the only major Democrat in the race, this was practically a given — and briefly considered the race for San Diego County Sheriff. Since there are only three candidates — appointed incumbent and former undersheriff Bill Gore; Jim Duffy, son of controversial former sheriff John Duffy; and former Assemblymember Jay LaSuer — and they are all Republicans, the club couldn't endorse anyone in the race. Nor could they rate any of the candidates acceptable, since none had appeared or filled out the club's issues questionnaire.

What the club did do was rate LaSuer "unacceptable." Most club members were familiar with LaSuer's background — elected to the La Mesa City Council and then to the California State Assembly on an anti-immigrant, anti-Queer platform — but for those who weren't, political action vice-president Sachs read a November 4, 2009 blog post from self-proclaimed "ex-Gay" anti-Queer Christian activist James Hartline, strongly endorsing LaSuer and saying both Gore and Duffy had disqualified themselves by seeking Queer community endorsements and support.

"Time after time, Assemblyman LaSuer would hold his head up high and walk into the midst of the very radical, anti-Christian Democrat-controlled State Assembly and make his stand for the moms and dads of San Diego, California," Hartline wrote in the blog post Sachs read. "Faced with the overwhelming assault of the radical Gay lobby and the extremist Democrat socialists who were redefining family, Jay LaSuer never once compromised his values or backed down from his opponents. In September of 2005, when radical Lesbian and homosexual legislators Mark Leno, Christine Kehoe, Carol Migden, John Laird and Sheila Kuehl were plotting to subvert the will of California voters to pass AB 849, the Gay marriage bill, Assemblyman Jay LaSuer planted his feet in the middle of the assembly chambers and declared, 'Not On My Watch!'"

Finally — although it was actually the first item on the agenda — Gloria Johnson, the club's second president and first woman president, paid a fond tribute to the late Midge Costanza, who had died two days before. Costanza was a New York activist in the 1970's who campaigned for Jimmy Carter and was appointed to his White House staff — only to quit 20 months later when she couldn't accept Carter's support for a ban on federal funding for abortions. Costanza later moved to San Diego and worked for Democratic candidates, and officials, including Governor Gray Davis and Congressmember Lynn Schenk, and frequently appeared at club events. She keynoted the club's Freedom Banquet one year and talked about how she had organized the first meeting of Queer community leaders ever held inside the White House — surreptitiously, during a weekend while President Carter was out of town.

"I first met Midge Costanza when she was working for Carter," Johnson recalled. "She came to San Diego for a speaking engagement and I asked her what Carter was doing for Lesbian and Gay rights. She stumbled over the question but always remembered that I was the first one who ever asked her. She moved to San Diego in 1990 and really did a lot for our community. She was appointed by Gray Davis to the California Commission on the Status of Women. Midge and I didn't always get along — a few years ago we had an argument over her support of Jerry Sanders instead of Donna Frye for mayor — but I always respected her." Johnson announced that the Midge Costanza Institute is mounting a fundraising campaign in her memory; the Institute can be contacted at P. O. Box 15523,

San Diego, CA 92175, by phone at (619) 594-8033 or via e-mail at midgecostanza@att.net

Report this post as:


by Mark Gabrish Conlan/Zenger's Newsmagazine Monday, Mar. 29, 2010 at 2:08 PM
mgconlan@earthlink.net (619) 688-1886 P.O. Box 50134, San Diego, CA 92165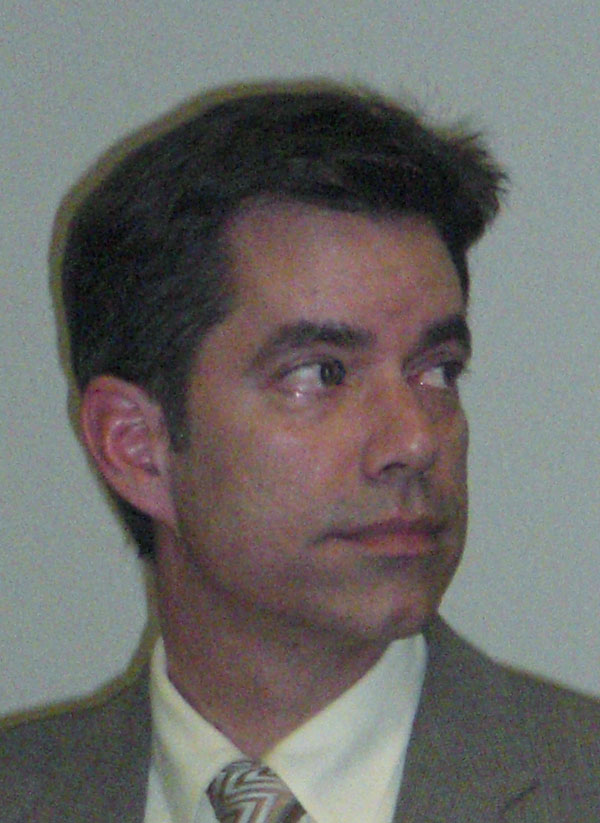 whitburn.a.jpg, image/jpeg, 600x823

Report this post as:


by Mark Gabrish Conlan/Zenger's Newsmagazine Monday, Mar. 29, 2010 at 2:08 PM
mgconlan@earthlink.net (619) 688-1886 P.O. Box 50134, San Diego, CA 92165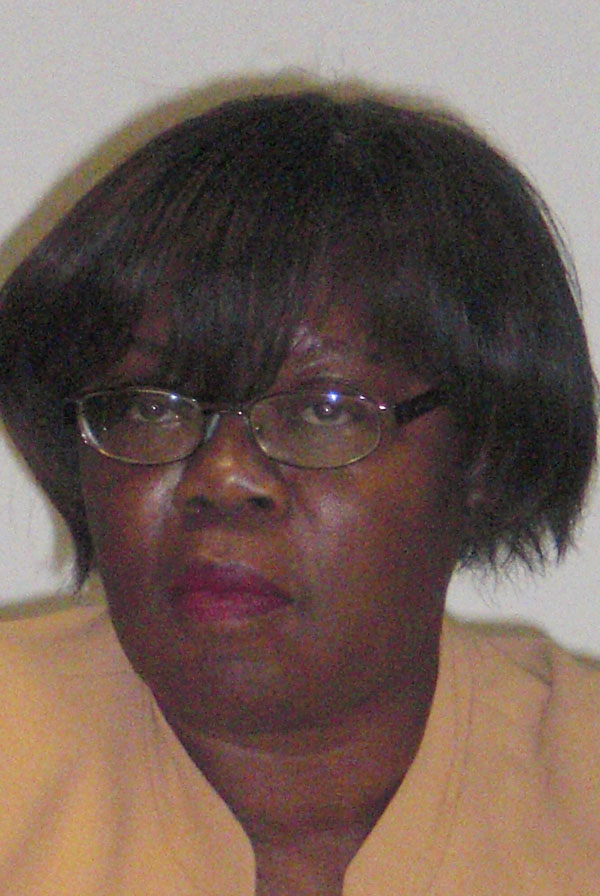 jackson.a.jpg, image/jpeg, 600x896

Report this post as:


by Mark Gabrish Conlan/Zenger's Newsmagazine Monday, Mar. 29, 2010 at 2:08 PM
mgconlan@earthlink.net (619) 688-1886 P.O. Box 50134, San Diego, CA 92165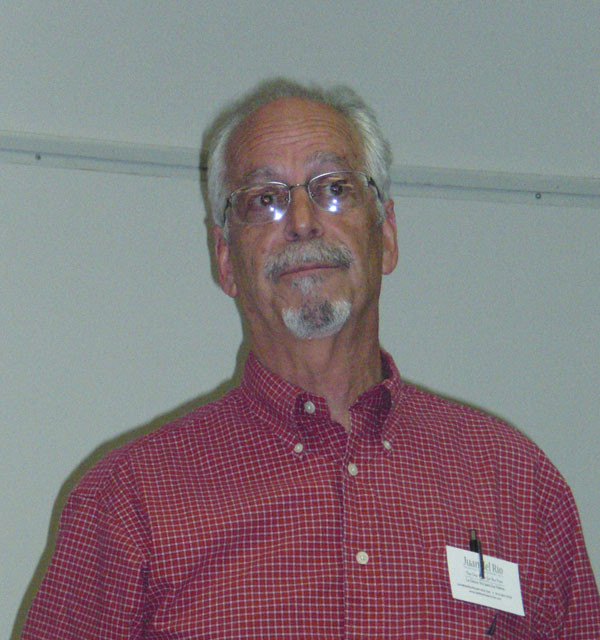 del_r_o.a.jpg, image/jpeg, 600x640
Report this post as:
Local News

More Pix: "Families Belong Together," Pasadena J02 12:16PM

"Families Belong Together" March, Pasadena J02 12:08PM

Short Report on the Families Belong Together Protest in Los Angeles J30 4:26PM

Summer 2018 National Immigrant Solidarity Network News Alert! J10 11:58PM

Watch the Debate: Excluded Candidates for Governor of California M30 10:20PM

Change Links June 2018 posted M28 12:41AM

The Montrose Peace Vigil at 12 Years M22 1:01PM

Unity Archive Project M21 2:42AM

Dianne Feinstein's Promotion of War, Secret Animal Abuse, Military Profiteering, Censorshi M17 3:22PM

CA Senate Bill 1303 would require an independent coroner rather than being part of police M10 2:08PM

Three years after OC snitch scandal, no charges filed against sheriffs deputies M10 1:57PM

California police agencies violate Brown Act (open meetings) M02 1:31PM

Insane Company Wants To Send Nuke Plant Waste To New Mexico A29 4:47PM

Change Links May 2018 A27 1:40AM

Worker-Owned Car Wash on Vermont Closed A26 10:37PM

GUIDE TO REBEL CITY LOS ANGELES AVAILABLE A12 5:39PM

lausd whistle blower A10 11:58PM

Website Upgrade A10 3:02AM

Help KCET and UCLA identify 60s-70s Chicano images A04 1:02PM

UCLA Luskin: Casting Youth Justice in a Different Light A02 11:58AM

Change Links April 2018 A01 11:27AM

Nuclear Shutdown News March 2018 M31 6:57PM

Join The Protest Rally in Glendale on April 10, 2018! M29 7:00PM

Spring 2018 National Immigrant Solidarity Network News Alert! M19 2:02PM

Anti-Eviction Mapping Project Shows Shocking Eviction Trends in L.A. M16 5:40PM

Steve Mnuchin video at UCLA released M15 12:34AM

Actress and Philanthropist Tanna Frederick Hosts Project Save Our Surf Beach Clean Ups M06 12:10PM

After Being Told He's 'Full of Sh*t' at School Event, Mnuchin Demands UCLA Suppress Video M02 11:44AM
More Local News...
Other/Breaking News

The System Question as a Survival Question J18 8:54PM

"Animaniacs in Concert!" Starring Voice Legend Rob Paulsen J18 2:41PM

Nation's Largest Voting Machine Co., ESS, Admits Lying Re Having Installed Remote Control J18 11:55AM

Du pain et des jeux J18 9:53AM

Fbi joins with Facebook to remove this report J18 7:08AM

Paraphysique de martyrologie J17 8:00AM

Asian Countries:Cambodia, Vietnam, N. Korea do not permit unlawful immigration J16 8:06PM

Children Incorporated Earns 4-Star Rating on Charity Navigator J16 11:24AM

Democratic Socialists of America J14 4:57PM

Leonard Peltier Non Violent Native American Political Prisoner since 1970's J14 4:18PM

Paraphysique miscellanées de l'aggiornamento J14 12:54AM

Actress and Philanthropist Tanna Frederick Hosts Project Save Our Surf Beach Cleanup J13 4:14PM

FBI Investigated LA County Sheriff Baca,Why Not Hank Skinner's Persecution? J13 3:52PM

Updated Partial List Of Famous Vegetarians, Vegans, & Fruitarians J13 2:59PM

The Shortwave Report 07136/18 Listen Globally! J12 4:36PM

Social Policy as Social Infrastructure J12 3:38AM

Vol I: 84 Varieties Of GOP Election Fraud J12 1:50AM

Texas Can Call it An Execution,But It is A State Sponsored Murder of Hank Skinner.. J11 6:48PM

June 2018 Honduras coup update J11 3:35PM

Maria Estrada doubles down on racist support J11 1:40PM

New York Women in Film & Television Announces 2018 NYWIFT Ha Phuong Scholarship Recipients J11 10:14AM

Trapps de la domination, trapps de l'aliénation J11 1:31AM

Please Work For The Defeat Of Brett Kavanaugh And Why J09 8:54PM

Change Links 2018 July posted J09 1:27PM

Transinhumanisme ( transe inhumanisme ) J09 12:44PM

Google, World's Biggest Censor, Was Founded By The CIA J09 10:25AM

For a World Free of Nuclear Risks J09 8:29AM

Corrupt CDC Ignores Meat Fish Recalls J09 4:55AM
More Breaking News...