Features
•
latest news
•
best of news
•
syndication
•
commentary

Feature Categories



KILLRADIO
printable version - js reader version - view hidden posts - tags and related articles

by Mark Gabrish Conlan/Zenger's Newsmagazine Friday, Oct. 30, 2009 at 2:30 PM
mgconlan@earthlink.net (619) 688-1886 P. O. Box 50134, San Diego, CA 92165
Photographer Béla Dornon calls them the "142 Days" — from June 15, 2008, when the California Supreme Court decision allowing same-sex marriages to be legally recognized took effect, to November 4, 2008, when the passage of Proposition 8 took that right away again. He's responded to his anger by starting a project to document every same-sex marriage that took place in California during that time, exhibit as many images of happy same-sex couples as he legally can, and thereby counter the Right-wing hate propaganda used to pass measures like Proposition 8.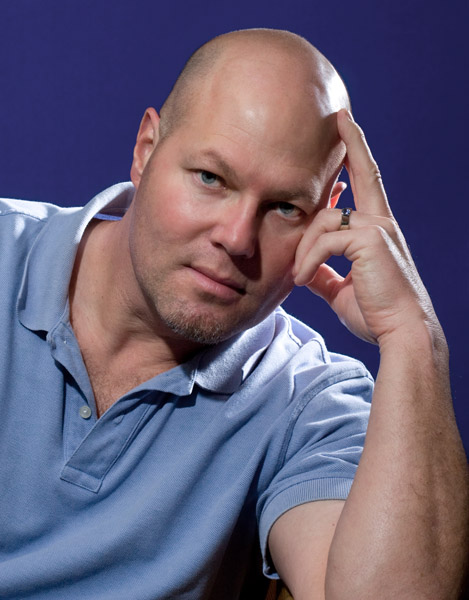 dornon_self-portrait.jpg, image/jpeg, 469x600
BÉLA DORNON:

Photographer Chronicles "142 Days" of Marriage Equality in California

interview by MARK GABRISH CONLAN and CHARLES NELSON

Copyright © 2009 by Mark Gabrish Conlan for Zenger's Newsmagazine • All rights reserved

Photo copyright © 2008 by Béla Dornon • Used by permission

The leaflet on the wall of Flicks' bar in Hillcrest offered an irresistible lure for a Queer journalist who was himself half of a legally married couple. A photographer named Béla Dornon had announced that he was going to try to take pictures of every one of the estimated 18,000 same-sex couples who had married during what he called the "142 Days" — the "window" between June 15, 2008, when the California Supreme Court's decision allowing same-sex couples in California to marry took effect; and November 4, 2008, when the state's voters passed Proposition 8 and took that right away from us.

Though Dornon proved realistic about his chances to meet his goal of taking — or displaying — everyone's photo, he nonetheless exuded optimism and a kind of quiet defiance when we went out to his studio on Mission Gorge Road October 20 both to interview him and to allow him to photograph us for use in his project. Our meeting turned out to be part interview, part photo shoot, and a lot of casual banter as Dornon revealed his unusual background. He grew up in a religious family but, as you will see, didn't internalize his parents' or his church's anti-Queer beliefs and certainly didn't struggle, as a lot of people from that background have, to reconcile his spiritual and sexual orientations.

Dornon is continuing his project, in some cases using photos he took of couples in his regular portrait business before they got married; in some cases borrowing them from other photographers or the couples themselves; and in some cases photographing new ones. His immediate goal is to get enough photos he's taken himself or can legally show to exhibit them and create positive images of Queer couples to counter the hate propaganda used by the radical Right to pass measures like Proposition 8. Dornon can be reached by phone at (619) 757-3367 or e-mail at sdfaceplace@me.com. His regular business Web site is www.sdfaceplace.com and the special site for the marriage project, where you can view the photos he already has and download model releases and information to participate yourselves, is www.142days.com

Zenger's: Why don't we start just by telling me a little about yourself, your background?

Béla Dornon: That's a long story. I was born and raised in California — born in Long Beach, raised in Oceanside. People sometimes ask me when I got out of Oceanside, and I always say as soon as I realized where I was. But I went to college, met a boy, settled down, and then we got married last year.

Zenger's: That wasn't your first relationship?

Dornon: No, he's my second. The first one was a disaster primarily because we had no good role models. Neither of our parents had very successful relationships. We didn't know any Gay couples that had long-term relationships. We just didn't have anybody to pattern ourselves after. But it ended without too much acrimony, which is good.

Zenger's: When did you first find out you were Gay? How did you come to grips with that?

Dornon: When I was about three, I remember my mother coming into the room while I was watching Sinbad the Sailor, and I turned it off because I didn't want her to catch me watching that. But it took another seven years before I finally had a boyfriend. I never liked girls "that way." I always knew I was Gay.

Zenger's: You mentioned you'd been in an "ex-Gay" ministry, and that's where you met your first partner. Why did you enter an "ex-Gay" ministry, and how did that work for you?

Dornon: For my mother. I really, really tried to be a Christian for her. My mother is a Fundamentalist born-again Christian, and I went that far for her. Unfortunately, I always knew it was bullshit. But I did it anyway, because that's what she wanted. And luckily, I met a man the first time, and never went back!

Zenger's: So you just went once?

Dornon: One time. That's all it took! Now, are you going to ask me how I got interested in photography?

Zenger's: Yes, I am.

Dornon: That [gesturing at a photo of an attractive man on the wall of his studio] is how I got interested in photography. When Phil and I moved to Germany in 2000, I started working out at a little gym next to the institute where we were both working. The boys there were absolutely gorgeous. This is a typical example. His name is Danny, and I quickly discovered that not only were they absolutely gorgeous, but they were very willing to pose, very happy to be naked, and just loved the attention. We already had a digital camera, and after a year I bought a much better one.

I just got completely absorbed in it. By the time we had left, I had taken 23,000 photos and had had two shows. And that's basically it. I was just completely stuck on it. Unfortunately, San Diego doesn't have very beautiful men, and they're not very willing to pose nude, which is kind of sad. But there are other things to do here.

Zenger's: What had you been doing with your life, career-wise, before that?

Dornon: You mean, besides housewife? Yeah, that was me in high heels and pearls every day. I was a teacher, I was a delivery boy, I was a masseur for 13 years. I designed Web pages. I wrote a book. One way or another, Phil has put an end to every one of my careers. He didn't intend to put an end to my careers. It's just coincidental.

For example, I got my teaching credential a year before he got his Ph.D. He's a molecular biologist. So after his Ph.D., he needed to do a series of post-docs [post-doctoral fellowships] in other people's labs, which means that every 18 months we would move to a new city, and I would have to get my credential recognized and start substitute-teaching again. We did that for six years, and then I was so completely burned out from subbing that I couldn't do it anymore.

Zenger's: Do you make your living as a photographer now?

Dornon: I do, just doing portraits and online photos. I used to advertise in print media, but I don't anymore. Now I just have a very large presence on the Web, and with the social networks — what we used to call the "slut sites." Isn't that nice, though — "social networks"? That sounds so respectable.

I started the "142 Days" project right around January of this year, 10 months ago. I didn't know what to do with all my anger and frustration over Proposition 8. It took me about a month and a half thinking about it, and then all of a sudden the light went on: "Hey, I'm a photographer. So the thing I can do is take pictures." I thought it would be productive to document some of the couples who got married, and show some happy, smiling Gay faces for a change, unlike the entire anti-Prop. 8 campaign, which was all about straight people. Very frustrating.

So I started out. The problem was it's like the fox, the chicken and the bag of corn. You can't put up an exhibit without some pictures, and you can't get some pictures without an exhibit. I started hitting up all of our friends and saying, "I need to use your pictures." Or if they hadn't posed for me, I'd say, "Get in here. I need some pictures." That's how I got the first five, and then after that I started putting up little flyers and stuff. And now I have the slide show at the Center, and apparently a billboard at Flicks.

But it has gone much slower than I thought it would. I thought it would be easier than this. A lot of couples just really kind of want to preserve their privacy with this thing — which I find strange, because if you're willing to get married, what's the big deal? But I have to respect their privacy.

Zenger's: I noticed from your flyer that you had set yourself the goal of photographing every one of the couples.

Dornon: Yes, 18,000 couples. Well, photographing or displaying, because people are welcome to submit their own photos. Actually, a lot of people have. That's a bit of a problem, too, because they have to get permission from the photographer if it's a professional shot. But I think it's interesting to see the diverse people's celebrations, as well as their faces done in a studio.

Zenger's: What sort of activism were you involved in before Prop. 8?

Dornon: I was in ACT UP in college, and I was in Queer Nation after that. I remember once, probably in 1987, I went to an ACT UP Day of Remembrance, on the quad at UCSD. It was actually the Jewish memorial thing, and I went. They asked for a representative from the Gay and Lesbian Student Union, so I went there with a big pink triangle and recited a poem. Actually, I sang with no accompaniment. And I've always been in the Gay Pride parades, starting in 1979 or 1980. I came down to that, and my mother was just furious, because she knew I was going to meet a guy. She was not happy about that.

Zenger's: You mentioned that you actually went to that one "ex-Gay" meeting to make her happy. Did you really think you were going to "find the secret" and "change"?

Dornon: Well, I was raised in the church, and I had beliefs that were as deep as my — at that time — ignorant mind would allow. I believed in the power of the church to change people, but I didn't believe that my sexuality was something that needed to be changed, or could be changed. I did it to make her happy. If I'd been an addict and I'd gone to church, I'd have fully expected it to work. But there was nothing wrong with me. There was nothing to be fixed. So I knew it wouldn't work.

Zenger's: Because I've met so many people, including ones who spent years in the "ex-Gay" ministries, who grew up in Fundamentalist homes and had this horrible disconnect between the values they had been taught and had absorbed, and their sexual orientation. Even growing up with this Fundamentalist mother, that doesn't seem to have been a conflict for you.

Dornon: No, I resolved that when I was 16, after I was "outed" to her. I told her, "You know, if having sex with men means I'm going to hell, then I'll go to hell." She was just shocked. She just couldn't believe that the fear of hell wasn't enough to stop me from having sex. And I said, "No way." I guess I always knew deep down inside that it was rubbish. But it's hard to resist that kind of deep, deep conditioning.

We were not Sunday Christians. We were seven-day-a-week Christians: Bible studies at home. We went to the church at least three times a week. We had all kinds of Christianity in the house. It was not a casual thing. It was deep conditioning. But sex trumps everything.

Zenger's: Reality trumps most things.

Dornon: Just the other day I came up with a capsule summary of my feelings about the subject, and that is, "Faith is a vector of insanity," in the same way that fleas are a vector of plague.

Zenger's: What sort of tradition? Was it Fundamentalist? Pentecostal?

Dornon: Fundamentalist Episcopalian. So not only did the service take an hour and a half of chanting and writhing on the floor, it was fundamentalist too. It was weird. I was in St. Anne's Church in Oceanside, and the rector was chased out for having sex with half of his counseling patients and his daughter … after I left. I got out of the church at 19, and two years later he was chased out of the church for having wild sex with everybody. And he was the leader of the church, in every way.

But the funny thing is this seems to happen a lot in Episcopal churches. The priests are being arrested or driven out a lot because they're having sex with everybody. It just seems to be normal. I mean, they can't help it. They're just crazy. Faith is a vector of insanity. Faith gives you the permission to believe things that aren't true, and that's what leads to mental illness. When you start to believe things that you know are not true, you're on the slope. It's all downhill.

Zenger's: So would you describe yourself as an atheist, an agnostic, a nonbeliever?

Dornon: Oh, no, not at all. I would describe myself as a person with philosophical beliefs, but no religious beliefs. I was raised in the Episcopal church, and in the Episcopal church you're supposed to have creeds. So I have my own creed. I've just added, "Faith is a vector of insanity." [The others are: "One world * One race * One origin * One destiny." * "All lands are Holy Lands." * "There is no God of which I am not a part." * "Sex is good; violence is bad."]

Zenger's: It's kind of interesting that you have this studio right in the middle of suburban nowhere.

Dornon: That's because we live out in the middle of nowhere. We live one mile up the road. And really, it's not been bad, because all my business is Internet. The only thing this cuts down on are the people who don't have cars, which in many cases is not a bad thing. Some people don't have cars because they're drug addicts who live in Hillcrest, and those kinds of people I don't need to deal with anyway. It works fine.

The interesting thing is, you know how men won't ask for directions? If they have a GPS they won't let you give them directions. My address is on Mission Gorge Road, but you notice it's a mall. So everyone here has his own address, and the GPS doesn't work. It sends them two malls further down, or it sends them all the way into Santee, and then they call me and say, "According to my GPS I'm there, but I can't find you." And I say, "Well, I told you not to use the GPS."

So now I won't even give them my address anymore. They always say, "Just give me your address." I say, "No. I'm next to the Jack in the Box, and I'll tell you how to get there." But men are like that about directions. It's a competency thing.

Zenger's: I enjoy the contrast between this nice little portrait studio right in the middle of suburbia, and your out Gay project with its own Web site and your mission to document as many same-sex marriages as possible to express your outrage that the people of California took our rights away.

Dornon: Somebody came and put "Yes on 8" signs all over that little plot of lawn, right on the corner, and I ripped them down because this is private property. This is not city property. And I told several people, including organizers of the campaign, that I'd done that, and they said, "Don't take down signs. You'll get arrested." I said, "Well, I don't think they can put signs on private property without permission of the owner," and the owner had told me that he was going to stay out of it. I knew that they didn't put them there with his permission. So I tore them down, which felt really good.

Zenger's: Do you think of the "142 Days" as history? As photojournalism? As photography? As art?

Dornon: As protest. Protest and education.

Zenger's: Who are you hoping to educate? Who are you hoping will be moved by it?

Dornon: When I have a slightly larger mass — you guys are couple number 41 — and I have 35 to 40 photos of my own. I'd like to offer them to news media and magazines as stock art and things like that. I'd like to say, "Here's a little library of smiling, married Gay couples that you can use when you reference this story" — especially next year when it comes up on the ballot again.
Report this post as:
LATEST COMMENTS ABOUT THIS ARTICLE
Listed below are the 10 latest comments of 1 posted about this article.
These comments are anonymously submitted by the website visitors.

Local News

GUIDE TO REBEL CITY LOS ANGELES AVAILABLE A12 5:39PM

lausd whistle blower A10 11:58PM

Website Upgrade A10 3:02AM

Help KCET and UCLA identify 60s-70s Chicano images A04 1:02PM

UCLA Luskin: Casting Youth Justice in a Different Light A02 11:58AM

Change Links April 2018 A01 11:27AM

Nuclear Shutdown News March 2018 M31 6:57PM

Join The Protest Rally in Glendale on April 10, 2018! M29 7:00PM

Join The Protest Rally in Glendale on April 10, 2018! M29 6:38PM

Spring 2018 National Immigrant Solidarity Network News Alert! M19 2:02PM

Anti-Eviction Mapping Project Shows Shocking Eviction Trends in L.A. M16 5:40PM

Steve Mnuchin video at UCLA released M15 12:34AM

Actress and Philanthropist Tanna Frederick Hosts Project Save Our Surf Beach Clean Ups M06 12:10PM

After Being Told He's 'Full of Sh*t' at School Event, Mnuchin Demands UCLA Suppress Video M02 11:44AM

Resolution of the Rent Strike in Boyle Heights M01 6:28PM

What Big Brother Knows About You and What You Can Do About It M01 3:30PM

Step Up As LAPD Chief Charlie Beck Steps Down F14 2:44PM

Our House Grief Support Center Hosts 9th Annual Run For Hope, April 29 F13 12:51PM

Don't let this LA County Probation Department overhaul proposal sit on the shelf F13 11:04AM

Echo Park Residents Sue LA Over Controversial Development F12 8:51AM

Former Signal Hill police officer pleads guilty in road-rage incident in Irvine F09 10:25PM

Calif. Police Accused of 'Collusion' With Neo-Nazis After Release of Court Documents F09 7:14PM

Center for the Study of Political Graphics exhibit on Police Abuse posters F07 9:50AM

City Agrees to Settle Lawsuit Claiming Pasadena Police Officer Had His Sister Falsely Arre F04 3:17PM

Professor's Study Highlights Health Risks of Urban Oil Drilling F04 12:42PM

Claims paid involving Pasadena Police Department 2014 to present F04 10:52AM

Pasadenans - get your license plate reader records from police F03 11:11PM

LA Times Homicide Report F03 1:57PM
More Local News...
Other/Breaking News

TheMilitary of Yemen IN In The 1990's A26 5:42PM

The Shortwave Report 04/27/18 Listen Globally! A26 4:03PM

Federal Bank Examiner FDIC recalls year long 1999 robbery in 2017 A26 3:24PM

Doxa du lobby A25 2:03AM

Tech workers organize A24 6:24PM

Architect Stephen Francis Jones A24 3:01PM

UN Forum Wrestles with Economic Policies 10 Years After Financial Crisis Islands Call for A24 12:34PM

Xyloglossie attitudinale A23 8:07AM

What does the Quran Say About Islamic Dress?? A21 4:15PM

Biodiversité ou la nature privatisée A20 11:22AM

The Market is a Universal Totalitarian Religion A20 7:14AM

Book Available about Hispanics and US Civil War by National Park Service A19 5:52PM

The Shortwave Report 04/20/18 Listen Globally! A19 4:01PM

The Republican 'Prolife' Party Is the Party of War, Execution, and Bear Cub Murder A19 11:48AM

Neurogenèse involutive A18 9:21AM

Paraphysique de la dictature étatique A16 10:13AM

Book Review: "The New Bonapartists" A16 3:45AM

The West Must Take the First Steps to Russia A14 12:25PM

Théorie générale de la révolution ou hommage à feu Mikhaïl Bakounine A14 3:30AM

The Shortwave Report 04/13/18 Listen Globally! A12 3:50PM

"Lost in a Dream" Singing Competition Winner to Be Chosen on April 15 for ,000 Prize! A12 3:48PM

The World Dependent on Central Banks A12 4:43AM

Ohio Governor Race: Dennis Kucinich & Richard Cordray Run Against Mike DeWine A11 9:40PM

March 2018 Honduras Coup Again Update A10 10:52PM

Apologie du zadisme insurrectionnel A10 3:33PM

ICE contract with license plate reader company A10 1:14PM

Palimpseste sisyphéen A09 11:23PM

Black Portraiture(S) IV: The Color of Silence...Cuba No...Cambridge Yes A09 5:32AM
More Breaking News...