printable version - js reader version - view hidden posts - tags and related articles

by Barry Levy Tuesday, Nov. 18, 2008 at 11:43 PM
magico@axionet.con
Division Denim, the controversial animated dark comedy that deals with offshore child labor debuts in Dec. 04 at The Zero Film Festival.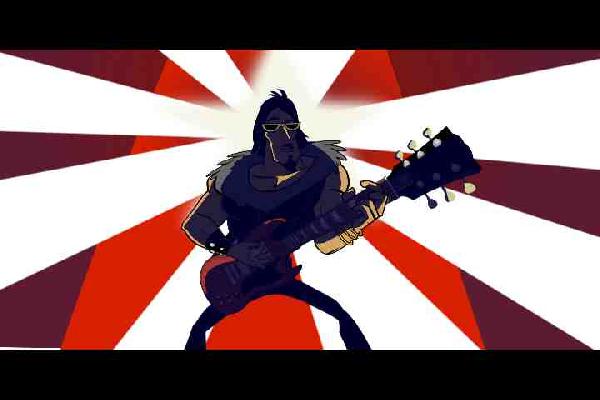 dd_still_rock_star_lrez.jpgqrw1mp.jpg, image/jpeg, 720x480

The award-winning independent LA filmmaker Barry Levy's first foray into animation, Division Denim, makes it's World Premiere at The Zero Film Festival in Los Angeles, Thursday, December 04, Division Denim is a highly controversial movie that uses humor to expose child labor issues. Levy said recently, "Division Denim is a cartoon comedy that sucks you in with its slick groove, but then pulls back the curtain behind our high-end-low-priced coolness, and exposes its boney ribs and scrawny underpaid butt." "If you can imagine a poor, downtrodden kid in a third world country sweating over a sewing machine making some of our cheap clothes, then picture this. Imagine that he is able to crash the shooting location for that clothing's company's latest rockin' celebrity commercial. Would he ask for an autograph? Bow down before us? Or blow off a little steam kick-ass ninja style? That's where the movie goes, and it does not hold back!" Barry admits that "This isn't a magic wand. It won't fix anything overnight. But it will start some conversations, maybe some arguments, and it may be dark but it's FUN!." Division Denim screens as part of The Zero Film Festival on Thursday, Dec. 04 at 1 pm at The Downtown Independent Theatre, 251 S. Main St., (between W. 2nd & W 3rd St.) in downtown LA. There is only one screening and the director will be in attendance, and taking questions afterwards. You can find out more about The Zero Film Festival at http://www.zerofilmfest.com/

Report this post as:


by Barry Levy Tuesday, Nov. 18, 2008 at 11:43 PM
magico@axionet.con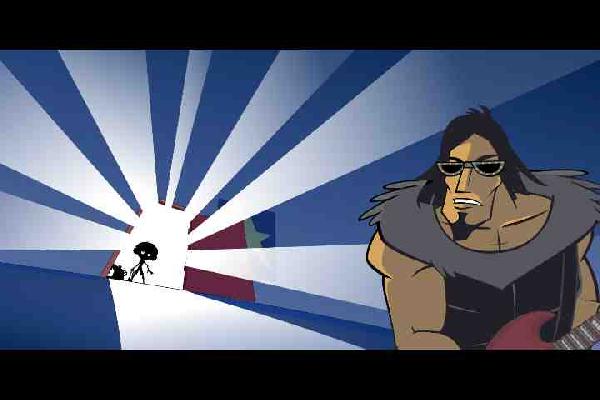 dd_kid_and_rock_star_lrez.jpgwglivw.jpg, image/jpeg, 720x480
It's showdown at the DD Coral as The Kid decides that one world is enough for all of us.
Report this post as: