Formal Complaint Filed Against West Covina Police detective Mark Tedesco for Civil Rights Violations
July 9, 2008
The following is the initial text of an official complaint that is being filed by Martin Hill against the city of West Covina and West Covina Police Officer Detective Mark Tedesco. For wide release.
On Tuesday, July 8th 2008 in the 3 o'clock hour I was pulling into the shopping center located in the block of 350 S.Glendora Ave, West Covina, CA 91790.
The first thing I saw as I pulled into the center, to my shock, was a large uniformed West Covina police officer push a hispanic teenaged boy down to the ground with both arms. The boy, who had been standing, landed backwards onto the ground on his backside. There were two other boys sitting down on the grass next to him. (See photos below, or E-mail me HERE if you would like to request complimentary copies of the photos of the 3 boys, uniformed officers, and plain clothed detectives involved.) This incident occured between 2 buildings, which were a furniture store and a taco restaurant in the strip mall. After seeing this occur, I stopped my car and got out my camera and started taking video and photos for documentation. The officer continued to point at and stand over the boy.
I did not view what occured prior to the push-down, so I am not making a final judgement on the entirety of that incident, or drawing any conclusions, other than what I directly witnessed. This complaint deals with what I witnessed as well as the direct aftermath and the police involvement with myself afterwards.
As I filmed, the officer continued questioning the boys, while several other men not in uniform were standing around the 3 boys. One of the plain clothed officers then walked to a dark colored Dodge Durango SUV, California license plate number 5ZDV991. This plain clothed officer, who was later identified by Watch Commander Lt. D. Brooks as Dective Mark Tedesco, then saw me filming from across the parking lot and started to walked over to my car. I rolled up my windows and locked my doors before he arrived to my car. As I filmed him, he motioned for me to roll down my window. I rolled down the window a few inches and Tedesco sarcastically asked if I wanted to come out and film closer to where they were. I wasn't interested in becoming involved in the arrest or questioning of 3 unknown and detained people, and thought it was a highly innapropriate and bizzare request. So I replied "No, I'm fine". The officer then remarked 'your car is so filthy I didn't think you could see out the windows'. I replied by asking "what is your name?" Tedesco, who had already initiated the contact with me and had given me commands, refused to answer, refused to identify himself, and instead asked me "what is YOUR name?" Since he had no probable cause or reasonable suspicion to question me and also since he also illegally refused to identify himself while acting in the capacity of a police officer, I replied "none of your business". He immediately turned away from me, walked to the front of my car, read my license plate number, and walked directly back over to the other officers, told them something in their ear, and then they all started looking over towards me.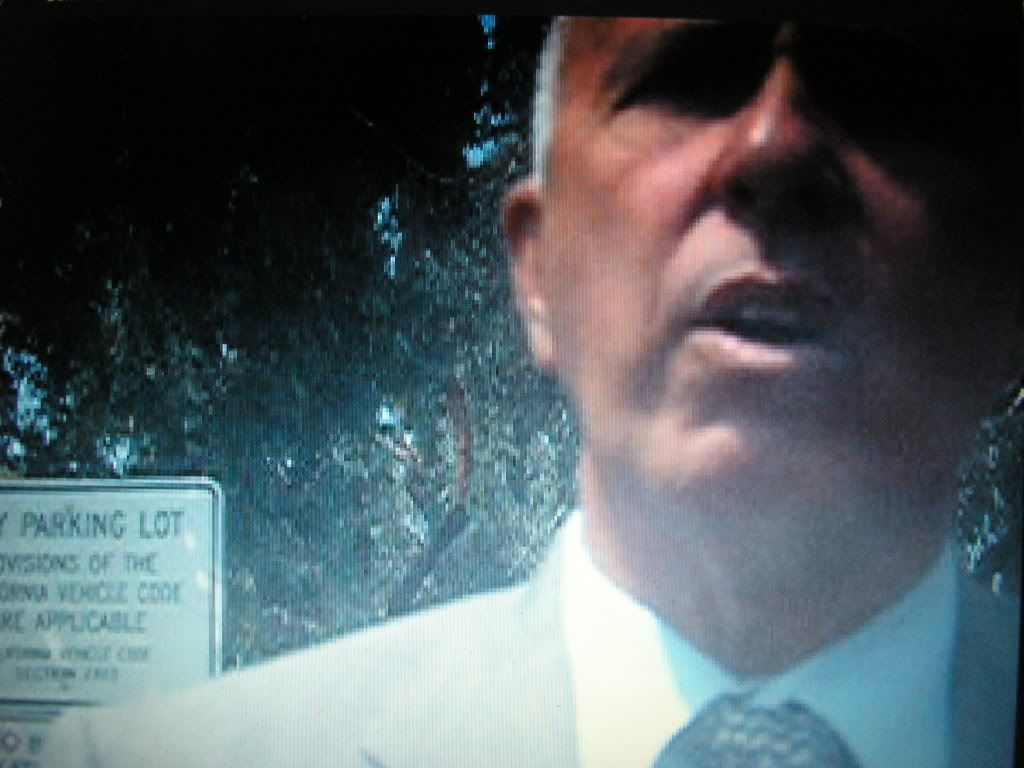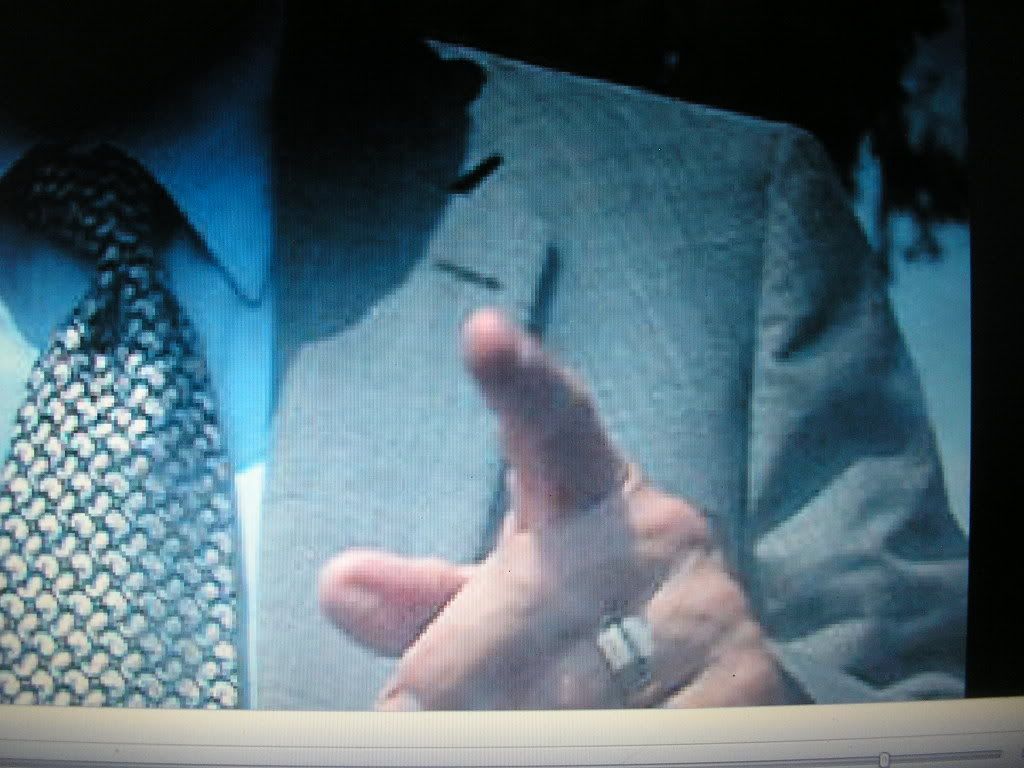 I then continued filming and taking photos. Eventually, both the dark SUV, the plain clothed officers, and all the uniformed officers left. I saw 4 marked west Covina squad cars, numbers 10, 11, 23 and 17 pull out of the parking lot. [Squad car number 17 had license plate number 1278953 and was driven by a female blonde uniformed West Covina officer.]
I then called the West Covina police department and spoke with the watch commander, Lt. D Brooks. I told him about the incident and that I wanted to file a formal complaint. He invited me down to the station on South Garvey Ave. Lt. Brooks was very polite, cordial, and helpful. I showed him part of the video with the officer who had questioned me, and he identified the officer who questioned me as detective Mark Tedesco. He also told me that he had looked up the call in question, and that it involved 3 young people who had been suspected of smoking marijuana. He told me that there was no record or mention of the push-down of the individual. I now request answers to the following questions regarding this incident:
What was the pretense of Mark Tedesco approaching my automobile and directing me to roll down my windows?
Why did the Mark Tedesco refuse to identify himself when asked?
Why did he ask me to exit my vehicle and go closer to the 3 detained suspects and the arresting officers?
Is it the policy of West Covina police department to attempt to involve bystanders in filming, photographing, or observing interrigations or detentions of detained suspects?
If this is not the policy, why did he ask me to do it?
Why did Mark Tedesco ask me my name?
What was the probable cause or reasonable suspicion for his attempt at interrigating me?
Why was Mark Tedesco attempting to intimidate me into stopping filming public servants engaged in what I believed was illegal and innapropriate behavior on a public street?
Why did he then stand in front of my car?
Why did he note my license plate number?

Has Mark Tedesco illegally ran a check on my car's license plate number in order to garner my personal information, name, and address, without probable cause or reasonable suspicion of my having commited any crime?
What has he done with my personal information?
Does he believe it is illegal for people to film public servants, or anyone, in a public area?
Why did he remark about the appearance of my automobile?
Is this outlined in the policy or training of West Coving Police dept?
Did Mark Tedesco believe that his unprofessional thug-like tactics and attempts at intimidation will make free people cower and surrender their God given and constitutionally protected rights?
Did he believe that his attempts at intimidation and bullying would make me stop filming?
When the dark SUV finally left the parking lot with what appeared to be several more plain clothed officers in it, and slowed down as they passed my autmobile to get a better look at it, was this an additional failed attempt at intimidation or targeting?
What was Mark Tedesco planning to do if I had accepted his request to exit my vehicle?
Was this an attempt at some sort of set-up to give him a pretense to falslely charge me with a crime because of his anger at my filming?
Do West Covina detectives regularly invite bystanders to videotape interrigations of other people?
Is this the department policy?
Is there any history of it?
If not, why did he try to coerce me into doing it?
Since I was seated in my car with the windows up and doors locked, and was approached by an officer and told to comply with certain demands, is this not considered a traffic stop?
If not, why not?
What was the probable cause for this traffic stop?
Are officers allowed to make traffic stops while not in uniform?
Is this standard approved practice of West Covina P.D.?
If it were a traffic stop, Why did he not ask for my license, registration and insurance?

If it were not a traffic stop, why did Mark Tedesco approach my vehicle and tell me to roll down my windows?

Was that a lawful order on his part?
If it was supposedly not a lawful order in the process of a traffic stop, how was I to assume it was not, given the fact that both officer Tedesco and I knew he was acting in his capacity as a police officer?

Note that the officer whio pushed the boy down was not Mark Tedesco. It was someone else whose name I do not currently know. Who was the boy that was pushed down into the ground?

Was he inured?
Under what pretext or circumstances does the department consider such actions legal?
Has internal affairs contacted the 3 boys who were detained, and their parents, to inform them of this complaint, and questioned them about this incident?
Has the West Covina police department ever tried to intimidate, coerce, or prevent a person from filming anything?
Has officer X had a history of such complaints?
Has the officer that pushed the boy down have a history of such behavior or a record of any such complaints?
If a police officer saw a parent push down their child in the manner that I saw this officer push down this child, they'd be arrested immediately and the state would seize custody of their kids.
Is ''state sanctioned battery'' handled in a different manner?
If so, Why?
Is pushing a young hispanic boy to the ground OK with the West Covina police department, the District Attorney, and West Covina mayor, city council, and elected officials, if it's a police officer doing the pushing?
If so, why?
In conclusion: Let it be stated unequivacably clear that I will never tolerate any violation or even attempted violation of my liberty, my free choice of movement or actions, or my God given rights. I am a Roman Catholic Christian law abiding citizen, constitutionalist and civil rights advocate. I was a also precinct captain for the presidential candidate Congressman Ron Paul M.D. (R, TX). I publicly reject and condemn the immoral and unprofessional behavior, comments and actions of detective Mark Tedesco and I will never stand for attempted shows of intimidation by Tedesco or any sworn public servants. Such actions and behavior on the part of law enforcement are becoming increasingly prevalent across the country. In the age of the internet, however, such news is dispersed widely and rapidly across the world. Free people of all ages and races are becoming increasingly conscious and aware of their God given rights in this republic, and are highly unlikely to ever sacrifice them or give them up willingly. The trend towards intimidating, bullying and tyrannical tactics used by police departments acrosss the country are documented in videos and top-rated websites such as INFOWARS.COM, POLICESTATEUSA.net, CHECKPOINTUSA.org and numerous "cop watch" and civil rights websites; as well as high profile stories on myspace, youtube and google video. The case of Brett Darrow in Missouri is a particularly notable case in which Darrow was repeatedly threatened for simply invoking his God given rights and refusing to answer a police officer's questions. Darrow was subsequently illegally threatened by the officer, who promised to 'make something up' to charge him with. In one of Darrow's cases, the officer was fired from his job for illegally threatening Darrow, after Darrow had released the video to his friends on youtube and it subsequently spread like wildfire, airing on CNN and worldwide.
I suggest law enforcement and elected officials familiarize themselves with the resurgence of the freedom movement in America, and revisit their knowledge and commitment to the U.S. Constitution, Bill of Rights and their state constitutions.
I request answers to all my questions above raegarding this July 8th incident; and note that as outlined in their complaint form, the West Covina Police dept. policy is to keep citizen complaints on file for a minimum of five years. May this be a stark reminder to West Covina police detective Mark Tedesco, and to all officers across the state and nation, of their legal and moral obligation to uphold the oath that they took when they were sworn into duty.
I intend on seeing this through and receiving resolution to this violation of my civil rights by West Covina Police detective Mark Tedesco, and will proceeed with the appropriate legal action in that regard.
Long live the U.S. republic, and Glory to God in the Highest.
Martin Hill
CC: Local and international media
West Covina City Councilmembers Steve Herfert, Mike Touhey, Shelley Sanderson
Mayor Pro-Tem Roger Hernandez
Mayor Sherri Lane
U.S.Congresswoman Hilda L. Solis
32nd Congressional district
California State Assembly Assemblymember Ed Hernandez (57th District)
California State Senate Senator Gloria Romero
County Board of Supervisors Supervisor Michael Antonovich (5th District)
Assistant City Manager- Artie Fields
City Manager Andrew Pasmant
St. Christopher Catholic Church, Archdiocese of Los Angeles, West Covina
Following are some photographs and stills from the video.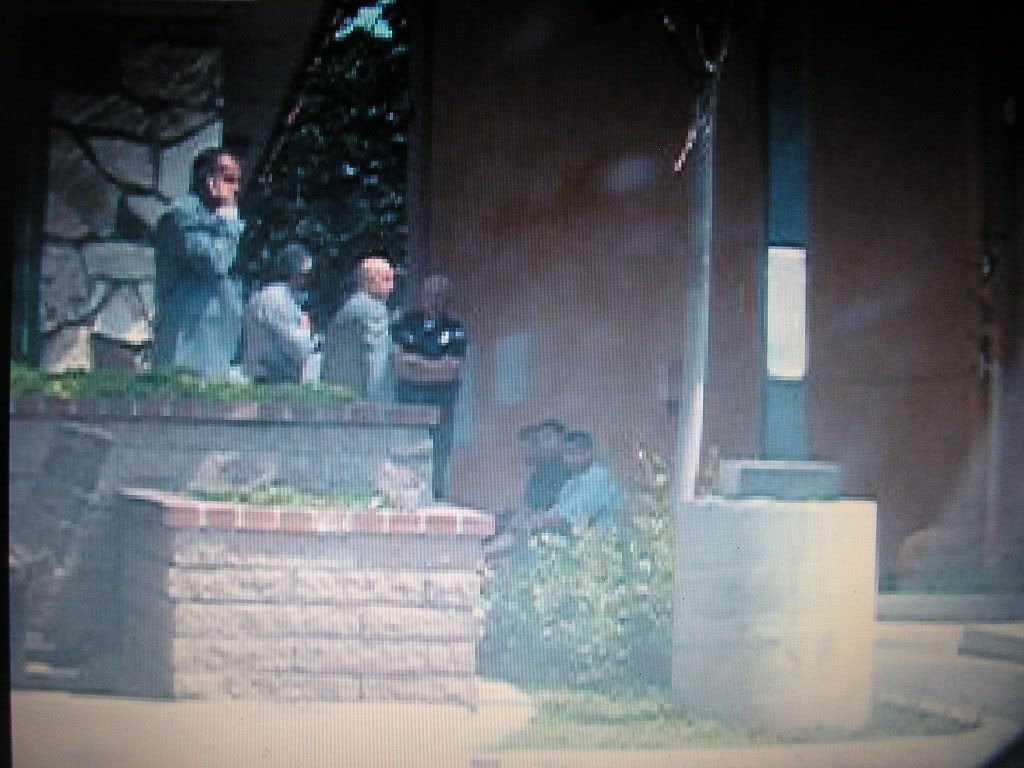 Uniformed officer in the black uniform, arms folded, standing next to Mark Tedesco, is the one who pushed the child down.
Tedesco sees me

Tedesco at his SUV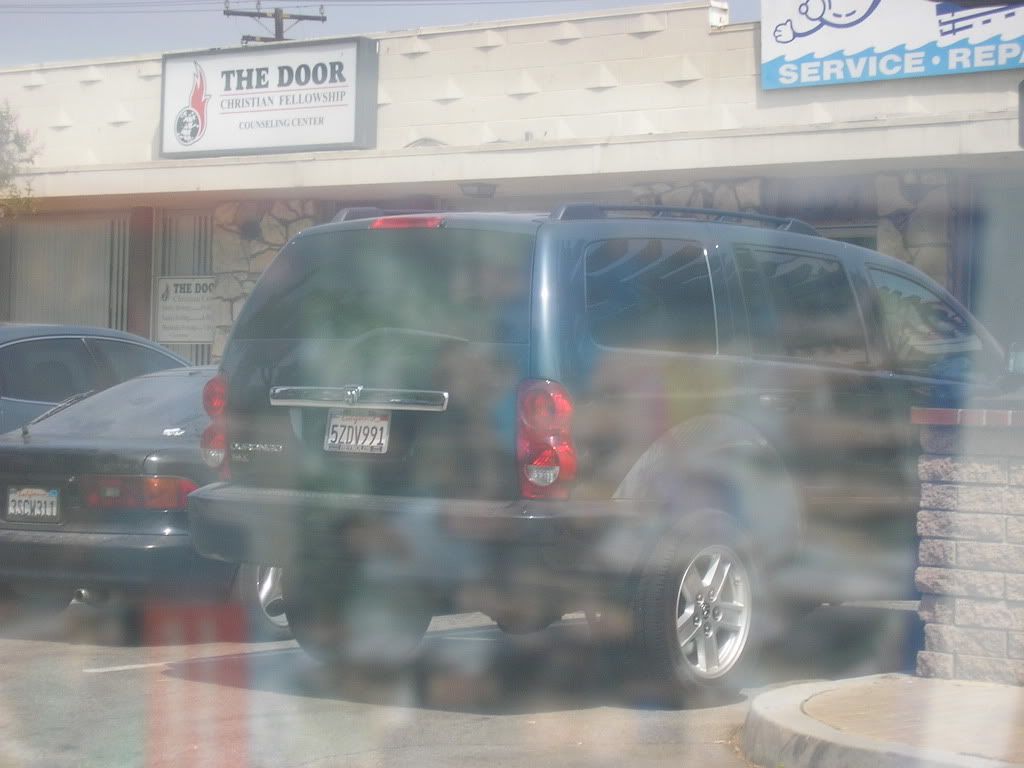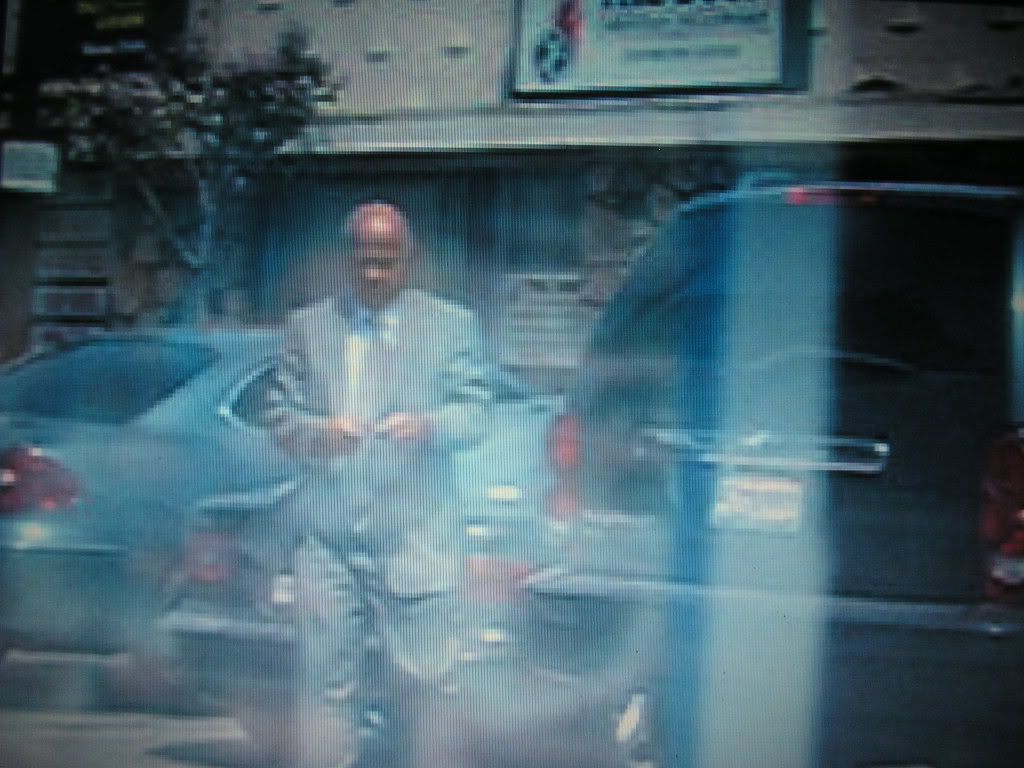 Tedesco approaches me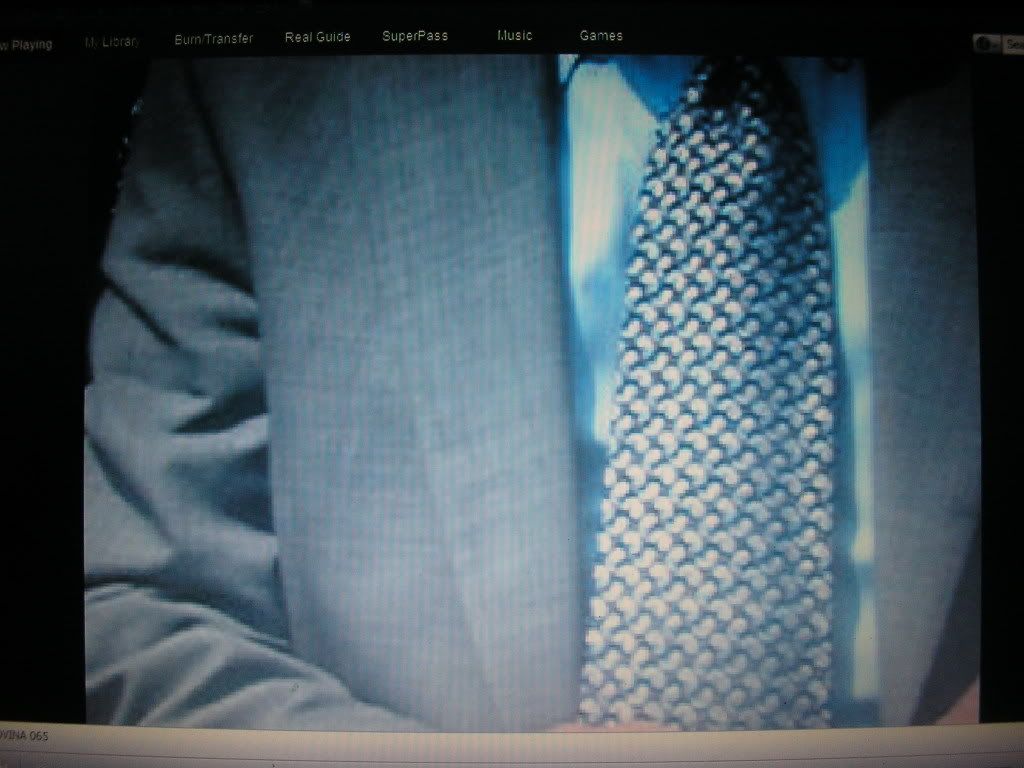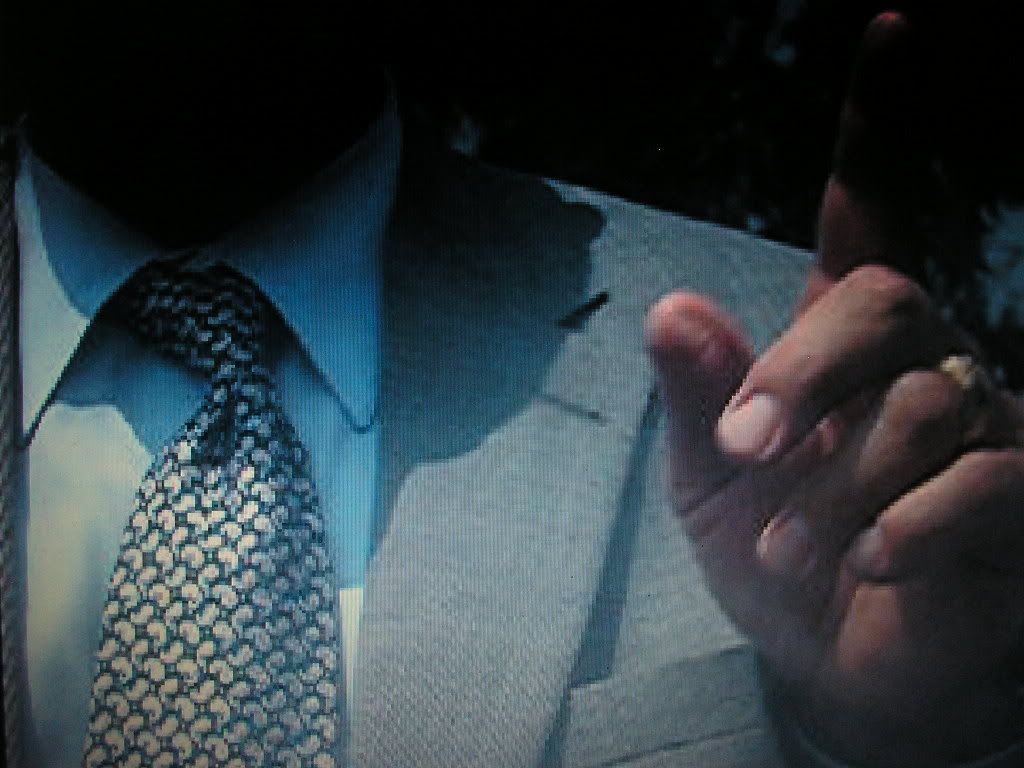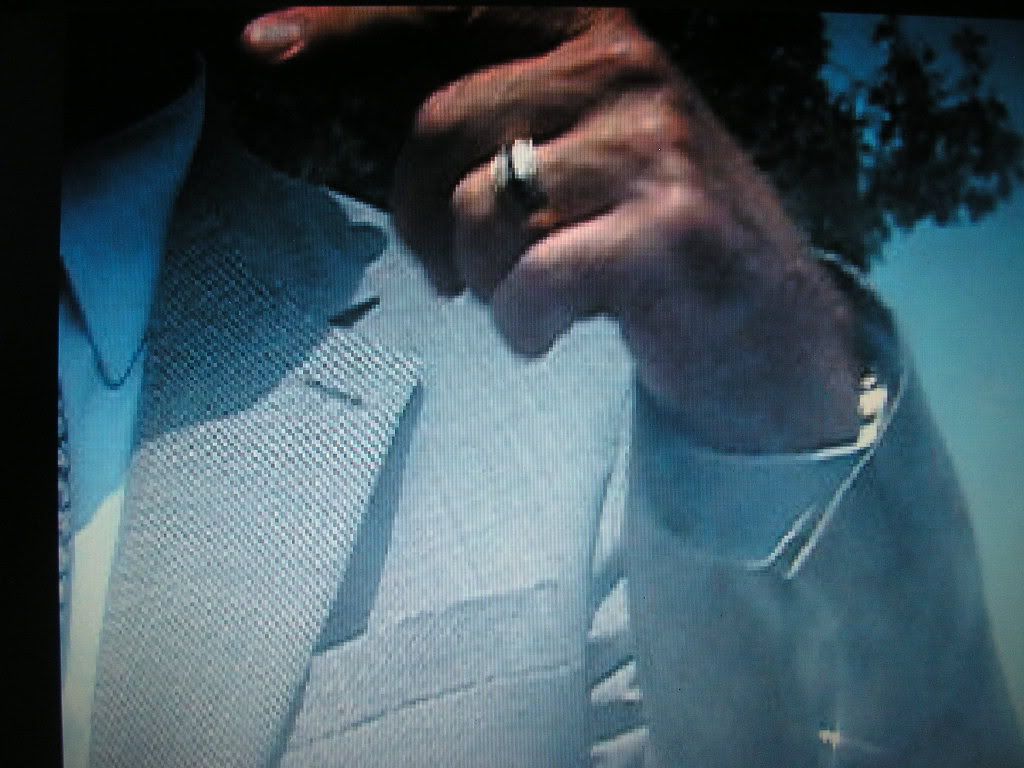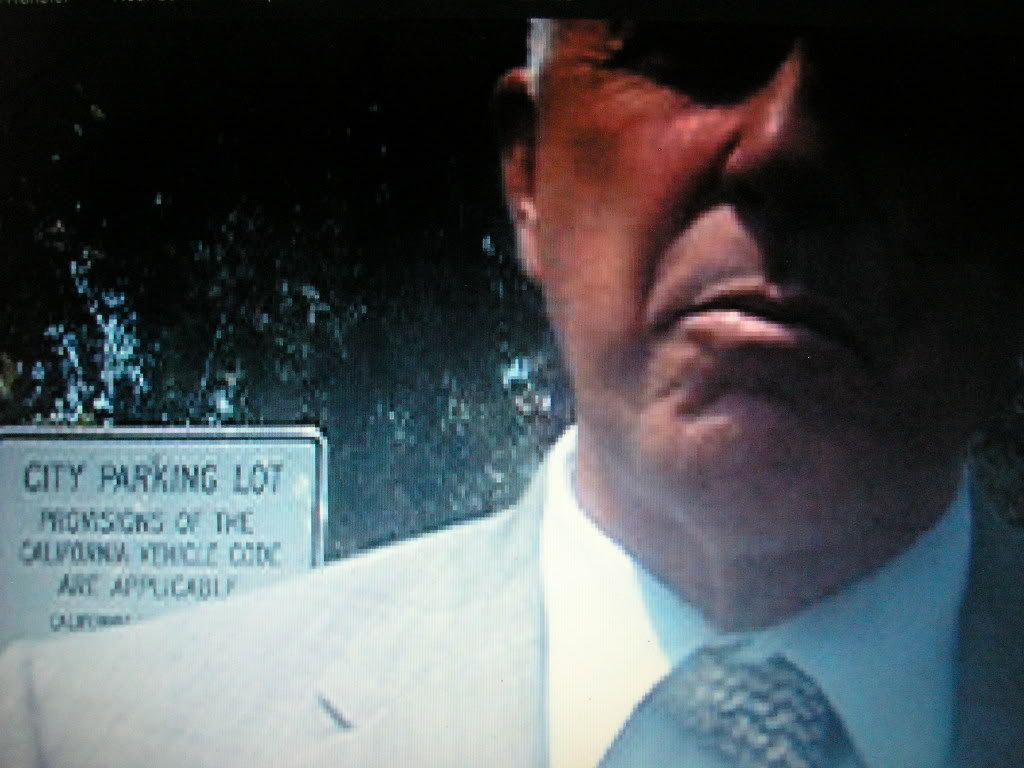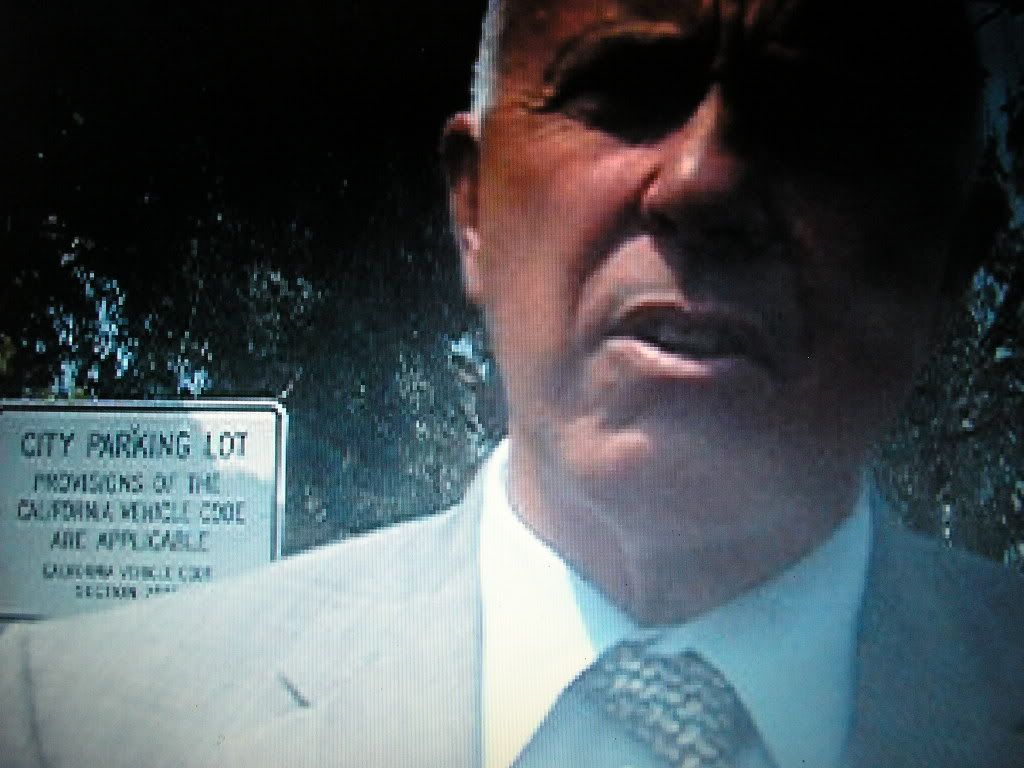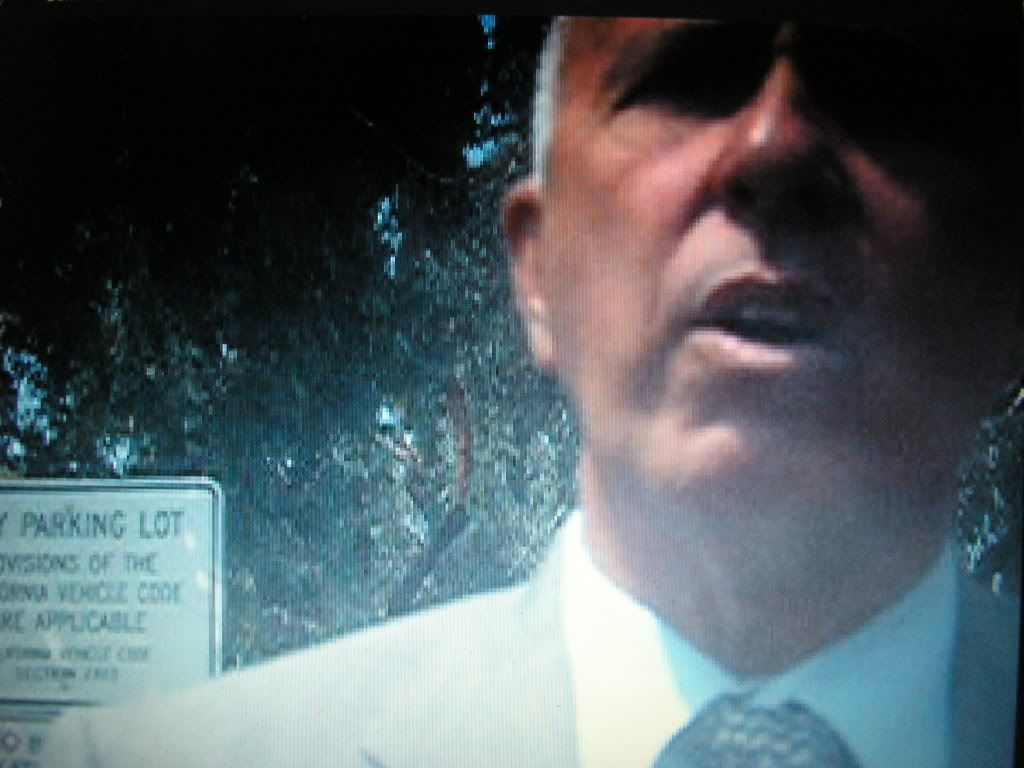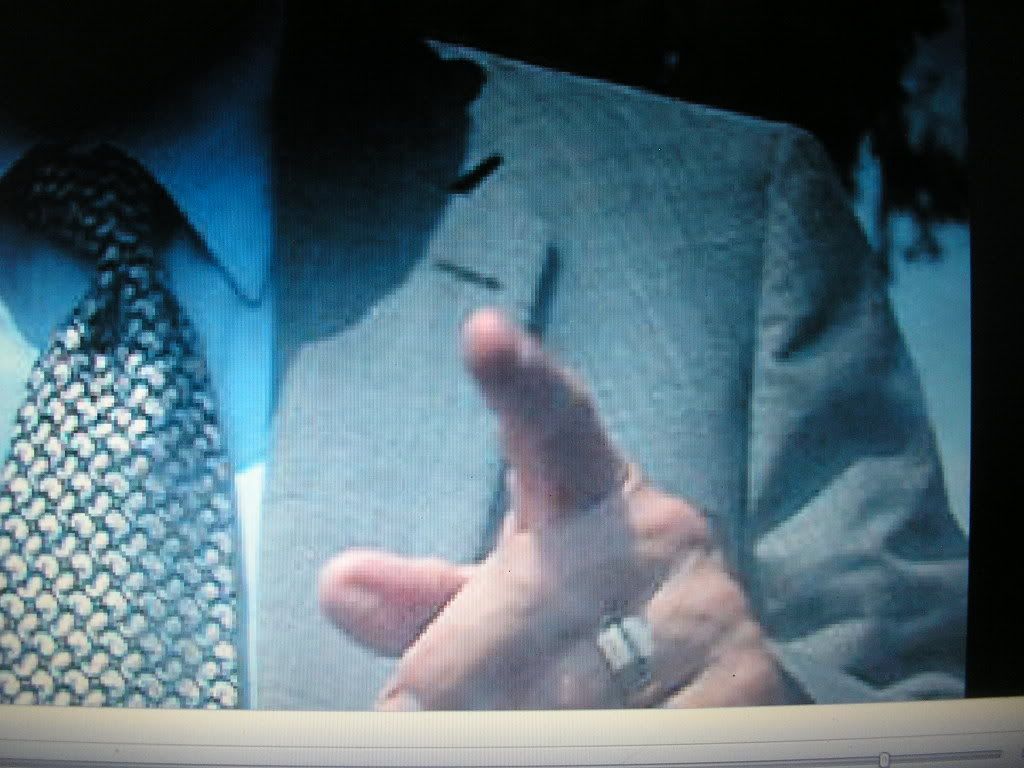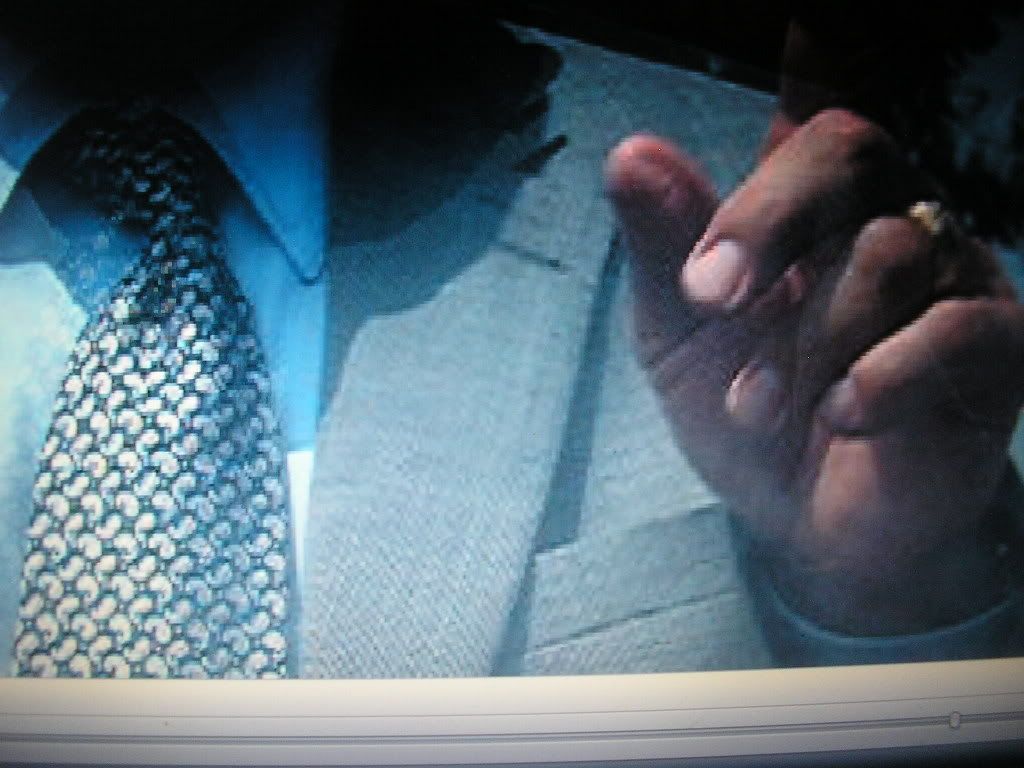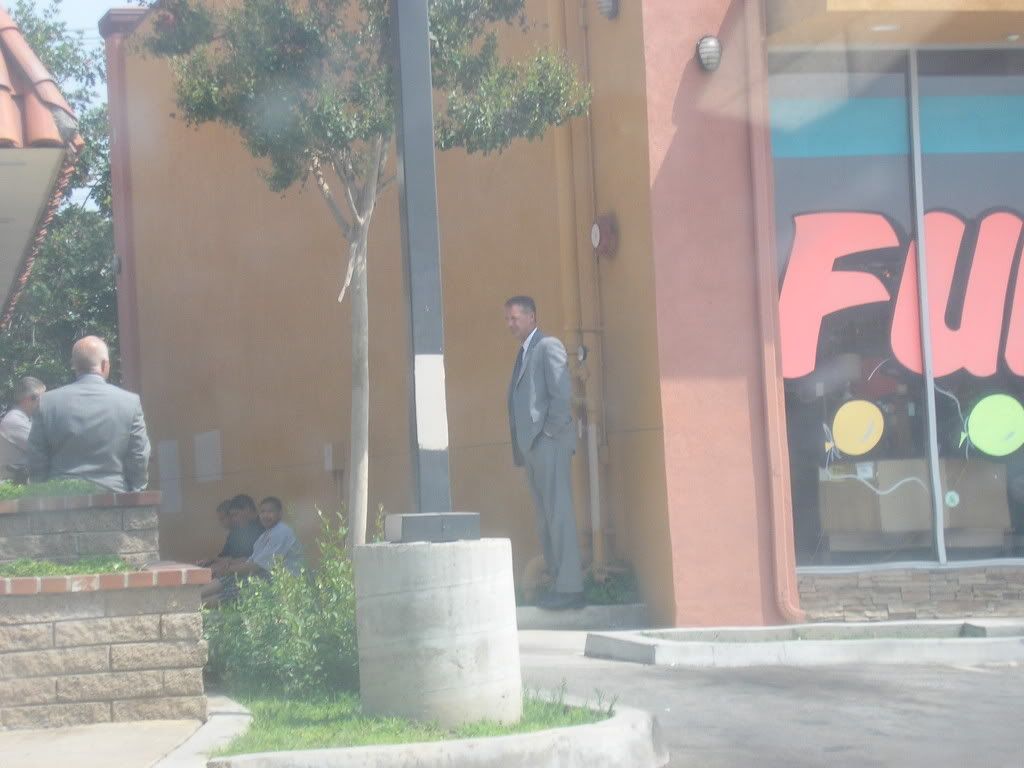 Kids and officers look over at me filming. Kids look relieved.

There were eventually at least 4 marked police cars at the scene.