Features
•
latest news
•
best of news
•
syndication
•
commentary

Feature Categories



KILLRADIO
printable version - js reader version - view hidden posts - tags and related articles

by Fredric L. Rice Tuesday, Oct. 10, 2006 at 5:39 AM
frice@skeptictank.org
Hike the Mojave Desert.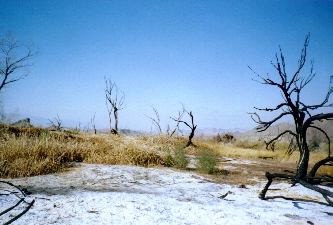 kingstn1.jpg, image/jpeg, 333x225

French Fries in the American Southwest

"I'd like to screw your woman," I heard my brother inform somebody as I followed him in to the dark room, sun-dazzled eyes working hard to adjust. From the outside, leaking through the plywood walls of the dilapidated restaurant and bar, Hank Williams or some other shit-kicking cowboy wannabe was moaning about some woman, railroad tracks, or maybe the farm back home. Among the noise we had also heard talking, laughter, and yelling from outside and had decided on the spur of the moment to enter the dark pit for a cold one.

The talking had ceased, leaving Hank or Conway or whoever it was screeching from the jukebox, injecting his sole voice into the hot, stuffy, smoke-filled and dark room.

As my eyes became adjusted to the lighting -- or more appropriately the lack of it -- I could see that as my brother and I had been entering the bar stuck out here in the middle of the Mojave Desert, a man and a young woman had been about to leave. There, standing abruptly face-to-face where ingress and egress meet, my brother stood with arms crossed, smiling up at the man, the man himself standing there clutching a soggy and already grease-stained bag of hot food, round "O" of surprise on his face.

"Whu..." he began. "What?"

"Your woman," my brother repeated, smiling quickly at the girl and back to the man. "I'd like to fuck her."

I took a step back, wondering quickly if I should reach back behind me and exit through the door, back into the burning desert, to the old broken-down pickup truck, retrieve the keys from under the rag floor mat, start her up and abandon my brother once and for all to whatever came next, whatever his well-deserved fate brought him this time.

I looked around. A man at the jukebox had turned around, hands poised above the selection keys, a line of quarters laying against the brightly lit glass from which the country caterwauling came. Dusty and dirty men crowded into a series of booths along one wall had looked up from their piles of fried food and mugs of watery beer, beards covering smiles in anticipation of the violence about to come.

Sitting on bar stools were five or maybe six dark and huddled, fuzzy shapes clutching -- usually in both hands -- a chipped and filthy glass of beer. Just a bar with a grill serving up bacteria and cold beer to the small percentage of American travelers passing through the Southern Mojave Desert who actually stop at these kinds of places, maybe 100 miles South West of Baker, California in a town that sports one gas station (No Gas Today) one Post Office, and one redneck bar and grill.

My eyes returned to the man, to the woman, and to my brother. The man's mouth had closed to be replaced by a grim line. My brother and I, at the time, had still been in High School, taking the Summer hiking and camping in grandly isolated and hard-to-reach volcanic outcrops inside and outside of Air Force bombing ranges in Nevada and California, and if I guessed that either of us weighed 130 pounds at the time, I'd be reasonably close.

The man was taller -- much taller -- weighing probably 200 pounds but with a gut. A hard, unhappy face -- one that would be easy enough to reach with a closed fist, I quickly tallied up. He looked at the woman beside him then back to my brother's smiling face.

The woman herself stood there holding a plastic wrapped bacon, lettuce, and tomato sandwich -- with mustard. I could make out every ingredient of her lunch despite the darkness of this bar. My eyes crawled upward from her lunch, through the valleys of her well covered breasts, to her face -- and the soft smile resting there. She stood there smirking at my brother, ignoring the fact that man beside her was slowly turning red and crushing his own lunch in a slowly clenching fist.

"Cut the fuckeen' Gringo's throat," came the suggestion from the bar where one of the fuzzy, slumped shapes had resolved itself into a dirt-encrusted Mexican -- or maybe he was a Mexican-American; hard to tell without an Immigration Officer's ink stamp across his forehead.

All eyes turned toward the fellow at the bar who had made the suggestion, then returned back to the doorway. On the other side of that door, I recalled, was a hand-painted sign that somebody had nailed to it which read, "No Trash Allowed" which my brother and I had ignored. Now in retrospect I was suddenly wishing we'd obeyed the request, had turned around, and driven off somewhere else.

"That's my daughter, kid," the man finally hissed out through clenched teeth. Said daughter stepped aside and grabbed one of the chairs from one of the occupied tables and sat down, resting her sandwich on the table while nodding a greeting to the two men sitting over their own lunches.

"Kill him, dad," she offered with a smile. I thought it was an excellent suggestion, one that should have been made and acted upon years ago -- back to that time when we had hiked from Meteor Crater to Hoover Dam, perhaps, and something much like this happened at the old Motel we finally stumbled in to, me asking for water, my brother asking for sex. ("Water! Water!" I had gasped upon reaching the motel lobby. "Sex! Sex!" my brother had croaked.)

"I'm heading back out into the desert," my brother explained, "and would like to take your daughter with me." He paused. "You know, for fornication."

The greasy bag of hot food dropped to the ground as the bag ripped and the fist came up and up and up, rising slowly, purposefully, in a graceful arc. The dreadful screeching from the jukebox faded and the only sound made was from the drunken chap at the bar, "Yeah," he said, "yeah."

My brother stepped lightly to one side, his own arms coming unlimbered and reaching for the man's other arm which, for some stupid reason, just stayed there at the man's side. Not fast enough, my brother got a good clip on the right side of the head, staggered a bit in the general direction of the coveted daughter, then righted himself. The man -- off balance -- stumbled forward a bit, leaving myself standing face to face with an angry, spittle-smeared father.

Behind the man I hear, "How about it?" my brother asked the girl. "A week or two in the high desert? Horse Thief Springs has good water, lots of cotton willow trees for shade, and nothing much else to do."

For some inexplicable reason the man's eyes locked on to mine and that stupid, slow fist once again started slowly up. "You fuckin' crazy?!" the man yelled down at me before I could explain that I don't know the guy -- despite the fact that we're twins and at the time were fairly indistinguishable.

The girl was watching her father, still with that amused smile on her face. As the man's fist continued to rise I couldn't help but admire the girl's confidence in her old man. Here were two boys -- one of them honestly and openly asking the same old question she'd heard a thousand times before, the other trying to hide, reckless silliness on a hot desert Friday.

I kicked at the man's left knee, trying my best to put him on the ground where he would behave himself long enough for me to get out of there. Instead a burst of lightening and dark spots exploded before my eyes and a sound like old cars crumpling under falling rocks lashed my ears. I didn't actually feel the blow from his fist, at first; it was more like being pushed in the face.

I staggered back two steps and up against the door, hitting it hard, and sprang away from it and stepped right in to the man's reach, brought my knee up fast and hard. Down he went and down he stayed, angry red face replaced with a shocked white one, a face unable to breath, looked to me, as mucous and other disgusting things started to flow from the man's face, writhing there on the floor.

Someone behind the counter -- dimly seen -- said, "Jesus!" as Willie Nelson (or whoever; they're all the same) resumed their live cat skinning from the Jukebox.

I walked over to the table where two adults, the girl, and my brother now sat. "I'm sorry," I told the woman, "my brother does this from time to time. Been meaning to shoot him someday, never got around to it. He's harmless, really."

The girl stood up and retrieved her plastic wrapped sandwich and walked over to her father who was slowly -- much too quickly for my taste -- recovering, now sitting on up on the floor and wiping his face with the bottom of the shirt he'd pulled out of his pants. "Actually," she said, helping her father up, "I'd love to go with you guys." She helped her father stand. "Horse Thief Springs sounds wonderful."

My brother also got up, observed the father debating whether to resume hostilities or not, and made the right decision to leave -- without our cold drinks. Behind us the bar and grill talk resumed, the day's entertainment having been completed.

As we walked back to the pickup truck I gave my brother's back my general opinion about brothers, brothers who invariably seem to wind up picking fights that I have to step in to. I mean we had been dodging in and out of civilization for canned food and french fries for weeks, driving from spot to spot under the Sun-seared rocks and cactus doing nothing more than trying to find shade, hike at night, and read books during the heat of the day. If this kept up eventually no town within 400 miles would sell us food or gasoline, and there was a good chance that the law would be waiting for us at some point.

"Never hurts to ask," he said, ignoring the fact that my face was in fact starting to hurt.

Summer in the Mojave Desert. With few sources of water and difficult-to-find places for shade, the Southwestern Mojave is a dangerous enough place. The people who actually live out here are almost always as sun-crazed and violently paranoid as the gila monsters, buzzards, coyote and kit fox that inhabit these regions.

In some towns -- like the one we were just leaving -- the few who lived there cater to the endless stream of motor vehicles which drive back and forth between Los Angeles County (and surrounding areas) and Las Vegas, Nevada. The main highway -- Highway 15 -- has towns sprinkled along its length consisting of larger populations to service the numerous gas stations, franchise fast food restaurants, and dingy motels.

Off of the main highway where poorly maintained roads headed South to pick up Highway 40 -- destination Needles, Kingman, or the Colorado River -- the few towns are much smaller, much more dirty, drab, and desperate. The people in the larger towns seem sane enough. The people in these small, doomed shacks pretending to be towns, I have found, are all -- without exception -- bugshit insane.

We headed East, windows down to let the furnace heat bake our own mucous membranes dry. "Where to next?" I asked.

"Well, it's been about a year since I stopped at Horse Thief, and while we're thinking about it let's go see if the place is still covered in cow shit."

"Man, that sounds like fun," I answered. It's a good suggestion -- we can fill our water containers at Horse Thief Springs and from there we can open our maps and get in a good short distance hike, either into the Kingston Ranch into the North East, or maybe off toward Iron Mountain toward the North East.

The old pickup sped up to 50, 60, 70, 75 miles an hour and hung there thrumming along. For a beat up pile of American made crap the old light weight pickup did a good job -- and still runs well today. We hung a quick left on to Kelbaker road, leaving the main highway behind.

On our left and right there are mounds of volcanic rock surrounded in pockmarked and extremely light volcanic cinders, artifacts constructed of what's basically air-puffed and cooled lava. Under many of the mounds are lava tubes which consist of long tubes of rock that go deep under ground for miles. Some of the tubes have breached the surface of the desert floor and as such hikers willing to leave their vehicles behind can shoulder food and water and climb down into a lava tube, hopefully to disappear forever, lost in the sandy catacombs below.

There's actually water out here in a few places that my brother and I know of. A dirt road on the right heads up into hillsides where only the ruins of an old mining shack or two remain. Within those hills is a salty seep of water clogged with desert brush and hearty plants introduced by the various miners who tried to make a go of this place over the centuries past.

That water seep itself is drinkable provided you know how. Using gloves one must remove clumps of brush to actually get to the water collecting on the sand and mud. To avoid as much of the salt, alkali, and other toxic substances from the ground, the face of the cliff from which the water seeps must be reached. Then a stick is shoved into the rock and dirt and canted downward. The fresh water that rolls off of the stick can then be collected in a canteen, cup, or other container and be drunk safely.

Water that seeps upward from the ground and not from a cliff face -- as many of the springs and seeps out here -- are not so easily drunk from and not quite as safe and healthy to drink. For those we carry our own personal short metal straws. Those are used to suck the muddy water from after digging down into the seep a little bit and waiting for the water to collect.

Zooming toward and then past Kelso and the rail road tracks, I have to laugh out loud. Cut the fucking Gringo's throat, I tell myself. It's a wonder nobody's done so yet.

Baker, California back then was much different than the moderately large township that it is today. Back then, as I recall, there were perhaps two gasoline stations, one or the other of which often sported a "NO Gas Today" sign out front on the days one or the other had no gas, or sported "Gas WAR!" signs on those days when both stations had gasoline to sell.

The people of Baker were bugshit crazy back then since it was a small town. Driving up for gasoline resulted in the station attendant -- they had them back in those days -- stare at you suspiciously while wiping his hands on an oil-stained rag.

"Whachoo little boys want," he asked. My brother and I turn to stare at each other, huge smiles breaking out on our faces. We turned back to the guy and I gestured toward the old pickup truck that my brother and I had climbed out of.

"Some petrol, dad," I told him. "We'd like to fill this son of our bitch up with petrol, if you have any to sell us."

He looked at us closer. Broken boots covered in dust with our skinny legs jammed into them surrounded by dirt and wood ash- covered blue jeans, tucked into which were yellowed and torn T-shirts clinging to our sweaty and desert-starved frames, upon which our ribs could be counted. One grinning face sported a bloody eyebrow and what looked like the start of a beautiful bruise, the other grinning face leaned up against the pickup, saying nothing.

"You mean gas? Gasoline? I got that," the man said, "truck came in today." I pulled a ten dollar bill out of my pants and stepped over to hand it to the guy.

"If you would please, sir, fill her up."

The gas station itself was two pumps sitting embedded in a concrete island, old rubber hoses cracked and dried under the hot desert Sun. About 50 or 60 feet away was a two-room building, a laboring swamp cooler chugging away on the roof. "Cold BEER, ICE" read the sign.

As the pickup was being filled, I walked over to the store and found three cans of beer resting in a bucket on the floor that was filled with ice. Along the ceiling hung flapping burlap sacks, dripping with moisture from the swamp cooler. At the back of the room through a half-opened door I could see another narrow room with a narrow bed -- the man's home.

I checked the contents of my pocket and pulled out three one dollar bills. Walking out of the building with three cans of beer, I handed one of the cans to the old man together with the three bills. "Thanks," he said, "could use one."

"Hot," I agreed, popping the tab on my can and tossing the pull tab into the back of the pickup. The old man looked at me, chugged half of his can of beer using his left hand while holding the handle on the gas pump hose with his right.

"Shoo, this ain't hot, kid," he said.

I looked up in surprise then scanned the low hills surrounding the town of Baker. Heat waves shimmered in the distance. Sweat sprang from the skin and immediately suffered a dehydrated death in the relentless pounding of the hot Sun. Not hot? It was one hundred and five, or there abouts. It was hot.

I voiced my opinion. "Nope," he continued, "you wait and next week, maybe the week after, it'll be 'hunnerd ten, 'hunnerd twenty, easy."

We'd been in such weather before out in Death Valley and the Valley of Fire, but I couldn't recall ever passing through Baker when it was 110 or 120 degrees. It was hot enough.

There's a spot of land along Baker's "business loop," if you could call it that, that's haunted -- or maybe the ground has gone sour. Centuries ago, perhaps, a small band of Native American Indians had met a violent, angry death here at the hands of the demon white invaders, and their bones lay buried in the hard packed ground at one particular spot along the town's main road, and them bones like to cause trouble.

There was a taco stand built on top of that plot of sour ground, one fairly large room surrounded on three sides by large plate glass windows tilted inward to help ward off the blinding Sunlight. The other wall was behind a counter; a small kitchen served up Mexican food cheaply and quickly. Next to that was a "salsa bar" which contained sauces and peppers -- self served. Behind a floppy door made from a bed sheet was a small room containing a toilet.

The ground under the taco stand must be haunted because every time my brother and I pass through Baker -- even now -- we wind up getting into fights with other patrons of whatever store happens to be resting on top of that little plot of land.

Back then it was an unnamed taco stand, today it's a Del Taco franchise. It's not the store that matters. It's not the people we find inside of the store that matters. It's the very ground and whatever mystic forces there are which infest it that invariably have caused one or both of us to end up trading slugs and slaps with other patrons -- who, in retrospect, could very easily suffer from the same sinister compulsion when ever they trod that very spot, doing so across the decades as we have done.

My brother and I pulled up to the line of rocks outside the taco stand, tires crunching along the rocky dirt. In addition to our newly-filled gas tank we'll want to grab some french fries and burritos before heading out into the desert for the next week or so, and this little taco stand is our last chance.

Inside the taco stand it was fairly cool -- an actual air conditioner unit was mounted to the left bottom side of the door we came through, pumping out reasonably cold air one direction, burning hot air the other direction.

Inside a young woman who had been sitting on a stool reading what looked like a comic book stood up and greeted us, "Help you?" she asked.

I left my brother at the counter and walked toward the side where the floppy door leading to the toilet was. A pair of feet were propped up against the salsa bar counter, feet connected to a fat pile of shit leaning against a chair before a table. Said pile of shit lay there, stupidly gazing at me as I stood there getting angry. Feet and legs blocking the short hallway. Feet resting on a counter where food is served. Pile of god damned honkey white shit trash laying there breathing through his mouth, exhibiting all the IQ of a Republican.

"I'll cut your fucking Gringo throat!" I screamed into his face, leaning over so he could count my teeth if he wanted to. Down came the feet off of the salsa bar, to be sucked up under the table quickly. He stared straight ahead, ignoring me, hoping I'd go away.

I did and walked into the toilet room, turned on the tap water, and rinsed as much of the dirt from my hands as I could scrape off without soap, looked around for a towel, and ended up drying my hands on the bed sheet door. When I turned around the clown I'd screamed at was gone, replaced by the smiling face of my brother. "Making friends?" he asked. I gritted my teeth together, still annoyed.

"What IS it with SOME people?" I demand to know.

We waited. Eventually the burritos came -- 16 of them. Beans, onion, peppers, cockroaches, some kind of red sauce. Half of them contained cheese -- those for my brother since I had given up eating cheese, preferring instead crushed red pepper and garlic to hold things together instead of strings of cheese.

We waited some more. Finally the french fries came -- six large helpings which accounted for why we had to wait so long. "The woman behind the counter wouldn't take the order at first," my brother informed me.

"Why not?"

"I'm not sure. She kept asking me how many orders of fries we wanted over and over again. Then when I told her in Spanish she then had trouble with how many burritos."

"Just the two of us," I commented, "she probably wondered where the rest of our lunch party was."

"She also had problems with the salt."

This was something I couldn't figure. "What do you mean? What's wrong with the salt?"

"I'm not sure. She pushed a pile of those little containers of ketchup across the counter and I pushed them back asking for salt. She gave me two little packets so I asked for twenty more. I don't know how so say 'twenty' in Spanish."

"You got the salt, though, right?"

"Yes, she brought out a plastic bucket of salt and I counted them out."

We left with our hot food, cramming french fries into our yaps on the way to the pickup.

As I mentioned, over the years that little taco store would be replaced and whatever was built there would draw my brother and I like magnets, therein to pick fights with anybody who had an ugly face. These days it's a Del Taco and there's been three lovely fist fights in the men's bath room there so far. There's that sense of satisfaction leaving a guy kneeling on the bathroom floor vomiting back up his just recently downed lunch, replacing whatever offensive words that came from his mouth with the sounds of gagging and choking.

We set the heavy bags of burritos on the floorboards of the pickup truck and headed back down the highway toward the general direction of Las Vegas, salt and french fries disappearing as we climbed to a higher elevation along the main highway.

At Cima we turned left and into the desert. The road was mostly paved back then though large patches of it had gone over to drifts of sand. Mining equipment that crossed this road often tore out huge chunks of asphalt, dragged the chunks down the road a ways, and then dumped the jumbled mess along the side of the road. Then once every two or three years or so flash floods would come, find the pockets of road left unprotected, and carve out huge gaps across and down in to which vehicles could easily disappear forever.

About four bags of french fries later we found the base of the low slung mountain range which contained a still-active mining concern, (Excelsior Mine) the remains of Horse Thief Springs, and a fairly large cattle ranch.

At the head of the Kingston Ranch is long hiking trail -- hundreds of miles long, starting somewhere near Salt Lake City, in fact, and it's part of the American Heritage Trail which is also part of the Old Spanish Trail which is closed to motorized vehicles.

The American Heritage Trail was marked out with a single square block of heavily painted wood pounded into the ground, and it's a hike that I really must accomplish some day -- or more accurately, some week or two -- when it's winter or when it's rainy. To attempt the hike across the Mojave from the high desert down to the sea level bowl below in the Summer would be to die a fairly painful, sun burnt death.

The spring is in good shape. Wire fences that seek to keep the cows out of the fresh, pure water have done a good job lately since they're all in good repair (since my brother had walked the fences some time ago and repaired them himself.)

The area actually has three springs -- three that I know of. Horse Thief Springs itself is a deep hole in the ground out of which comes a large volume of extremely sweet and cool water which is protected by a heavy ring of rusty metal, forming a small pool. A cut in the ring of metal forms a spout out of which the water runs out and in to a series of shallow pools along a narrow and very short stream.

There's a wrecked home here, one where an electric power generator and a series of old car batteries -- some of which still exist, buried in the hard packed dirt -- used to provide a rancher with enough power to run a television, I'd imagine, and maybe even an air conditioning unit.

Over the years and decades since, that home has remained in a fairly stable state, neither falling further into ruin or getting any better -- except for a series of visits by the Bureau of Land Management some years back which came to clean up the toxic paint, most of the batteries, and all of the oil left buried around the spring.

We ignore the "NO TRESSPASSING!" signs since they don't apply to us, and in the grove of cotton willows on the far side of the horse paddock we pitched our tents, leaving the pickup truck outside of the fence. The rest of the day we picked at the remaining french fries, drank lots of water, and tried to decide where we would hike from this point.

Two good directions suggested themselves. My brother wanted to hike 20 miles or so generally North East, wanting to attain a set of two peaks at the base of which he suggested there might be water. The trek there would tend to be up hill most of the way, leaving the trip "home" back to Horse Thief a down-hill hike, something that would be significant if no water was located.

I wanted to hike generally North West, taking ridge lines and mountain peaks to eventually plunge down toward Tecopa -- a shorter distance and one where I knew there would be water, people, and perhaps french fries. Additionally I wanted to do the hike only at night time, taking a sighting by compass of the peak behind and the peak ahead at day break before finding shade for the rest of the day.

In the end -- with the Sun finally disappearing in the West -- we decided to split up and hike alone in the different directions we wanted to make. This would increase the likelihood of dying out here, of course, but that seemed to be no matter.

Night time at Horse Thief Springs in the Summer is pure heaven. A breeze comes up and moves the hanging, dripping limbs and leaves of the cotton willow, causing branches to creak and rub together in the wind.

On the ground below where we are, safely zipped up in our light weight tents, stretched out on our single blankets with backpacks for pillows, innumerable frogs and crickets took up their chants all around us, chirping and croaking demands for mates now that the deadly Sun was down.

I sat up and zipped open the tent flap to watch in the low moonlight the water welling up from the spring. Rangy and tightly-sprung jackrabbits ran from the bush, stopped quickly to drink at the spring (looking around on occasion to see who's sneaking up on them) then ran off again.

A family of laughing kit foxes passed between the two tents, stopped suddenly to gaze nervously into my eyes, and then continued on toward the water, seemingly unconcerned since they took up their barking, laughing yip as they passed.

Down the short hillside down which the stream flows and finally disappears into the ground, the hoot of a desert owl announced the hunt for dinner -- field mice would be tasty, as would be lizard, rabbit, or possibly a rubbery frog.

Behind the disintegrating horse paddock within which we were camped came a large animal stomping its way to the fence, pawing in frustration at the obstacle barring it from the fresh water. The fence shook and what sounded like a wild mule snorted in anger. We listened to the big animal walk along the fences, pressing against the barb wire fence along the road, then finally gave up -- there's another source of water not far up the road from here where two hillsides abut each other.

With the mule -- or whatever -- gone, the hoot from the owl came again, this time much closer. "Who? Who?" and a pause. "Who? Who?"

This owl could very well be the same one that we had almost killed a year or so ago and about 200 miles to the South. Many of the owls out here in the Mojave Desert are burrowing owls, digging dens into the ground to escape the heat of the day, emerging at sundown to hunt the other smaller desert dwellers who inhabit the area.

We had been rolling along at a pretty good clip along some empty unpaved highway South of Kelso, then, and a burrowing owl sprang out of a mound of freshly-dug dirt along the highway and right across the windshield of the pickup truck, a big, heavy, gray cloud of frightened owl that screamed as we had screamed.

We missed that insane bitch, but only because of the shock wave of compressed air that the pickup pushed forward shoved her up and out of the way. My brother and I slowed and leaned out our windows to watch the poor bird actually rolling in the air behind us, losing altitude to smack -- wetly, I thought -- against the dirt road.

We slowed to a stop and watched as the owl got to her feet, stumbled around a bit, walking back and forth from one end of the road to the other before stopping in the center to stare at us. "I'll cut yor fucking Gringo throat," she might of thought. We waited until she took to the air again, found her burrow, dove gracefully to the ground and re-entered her den.

Owls scream, you ask? This one did. I've heard owls scream on two other occasions since, both times while camped in the San Gabriel Mountains of California. The first time up there I had been parked in my tent, wrapped in my bright orange sleeping bag since it was Winter and I was shivering in a puddle of freezing rain water about three inches deep, having all kinds of fun -- which didn't include sleeping since I was, as I mentioned, freezing.

The rain came in waves, stopping completely for a few minutes and then resuming, at times coming down in buckets. My tent had long ago stopped being suitable shelter against rain, and the plastic tarp I had strung up before it had gotten too dark had been ripped away and carried off by the wind.

During one quiet in the cold rain I heard a commotion about thirty feet from me up on the hillside along which I had camped. Someone -- an owl -- started screaming hideously, horribly, bloody murder screaming as it and whatever it was fighting crashed through soggy leaves and twigs as the combatants rolled down the hillside.

In the morning with the Sun hiding behind clouds that still leaked rain from time to time I climbed up the hillside and located the shredded remains of that owl but never did figure out what had killed it. That screaming, however, remains with me always.

The other time I heard an owl screaming was when I had my tent parked along side the Environmental Education Center up near the Rincon Fire Station, also in the San Gabriel Mountains. It was night time and I was dozing off, laying on a single blanket so it must have been Summertime.

I wasn't exactly comfortable there -- big rocks cover the ground and then oak leaves and pine needles cover the rocks which are then covered with long strands of San Gabriel grass.

So I shifted my ass to one side, causing a stir and rustle sound among the trees. Almost immediately a huge owl rammed into my tent and started beating against it with its wings. In frustration or anger it started screaming at the tent and whatever it was that had been moving around inside -- which was by this time also screaming.

Back at Horse Thief Springs I listened to the hunting owl continue to stalk its dinner, dropped backward on to my blanket, and dozed off to sleep.

In the morning the burritos were divided up -- eight each into the old canvas backpacks we would both be carrying. The tents were also packed up and roped to the bottom of the packs. We wouldn't need the tent for shelter, actually: they would serve as emergency shade in the event we couldn't find any. These tents could be folded over twice and then be draped over the aluminum poles to form a cover of sorts under which we could both rest during the height of the Summer day's heat.

From the bed of the pickup I retrieved my old .22 caliber revolver with hand-made holster. Strap it on? I asked myself. No, I crammed it into my backpack on top of most of my water, and under my eight burritos. The revolver had been a gift from a fellow High School student with a pressing need to divest himself of a registered firearm. The holster had been punched out and sewed together by my grandmother who had said that every boy needed a holster for their guns.

This would be a light hike even though I'd be hiking in the cool of the night. If for some reason I'd find myself hiking in the sun, I'd want to do it quickly and light footed, and I didn't want to be discarding article of clothing, books, flashlights, or anything else while trying to lighten my load. Instead I took a tent, a blanket, my varmint gun, about a gallon of water, an oil-filled compass, am unknown amount of dollars in a pocket somewhere, a hand-drawn map with a pencil, some matches, my new hat, an old book, eight cold burritos, and a song in my heart.

"We'll meet back here in one week, that's seven days," my brother said, tightening the buckle of his own backpack. "That's a Saturday, I think," he added.

"We're gonna die of sunstroke and thirst, aren't we?" I asked.

"No, no, probably not." He looked around at the morning desert breaking out all around us as the Summer Sun started heating the place up again. "But just in case, save the last bullet for yourself."

My brother headed off into the burning wastelands about 90 degrees from the line I would be taking, and I headed toward Tecopa -- about 18 miles away -- which is on the edge of Death Valley National Park (they don't call it that for no reason, I'm sure.)

In the general direction I would head, Coyote Holes would be a suitable source of emergency water if it looked like mine wouldn't hold out long enough for Tecopa. Of course by the time I ran out of water, either Tecopa or Coyote Holes would be within crawling range.

Coyote Holes is actually an excellent source of contaminated, cow-shit-infested water, complete with an iron metal box containing a log book (it's part of the American Heritage Trail marker system in the desert) where I could write out my will, if need be.

It wouldn't take long before it grew too hot to continue with any comfort so I stepped quickly toward a ridge about a mile and a half away, walking cross country, stepping carefully and respectfully around the bayonet yucca, Joshua trees, desert scrub, and rattlesnakes. A half hour or so later I stood along the ridge line, looking down into a wide valley about 500 feet below me, desert rising toward my right, slowly dropping to around 1100 feet above sea level far off to my left.

This whole softly eroded mountain range still continues to rise, the volcanic process far beneath my feet still shoving magma and the Earth's crust (and, of course, myself as I stood there) slowly upward.

The valley floor beaconed and despite it being far off of my actual chosen path, I headed down to where huge boulders were piled up on the far rim which was still in shadow. By the time I had reached the boulders, the Sun had joined me at the bottom of the valley. Two boulders resting side by side offered a fairly wide and sandy place between them for me to lay out my blanket so I dropped my backpack, removed the ropes from around my tent, and spread the tent over the two boulders, creating suitable shade.

Rattlesnakes love a new hotel in the area and mine was no exception. I examined the one that came walking in to rest beside me closely -- as closely as it regarded me, any way. I'm familiar with the Southern Pacific rattler to some degree, having been bitten and injected by them after stepping on them twice in as many years.

This one was fat and inclined to ignore me so long as I ignored it so we both stayed, keeping an eye on each other. Come sundown it might want to cozy up for warmth but I'd hoped I would be gone by then.

It was actually a comfortable place and relatively cool during the entire day. I read a book I'd borrowed from the High School library called "The Three Detectives and the Mystery of the Screaming Clock," a book that would probably be banned from the shelf these days by extremist parents who'd be suspicious of the likely homosexual intentions of the detectives' butler and assorted adult male friends. Hitchcock himself was a suspicious character, always dreaming up amusing ways to rid oneself of an annoying wife or husband while escaping the notice -- or at least the arms -- of the law.

Evening approached and with it approaching I found myself with about an hour left of light before the valley would once again be in shadow. I scrambled out of my shelter and collected my cloths -- even then I'd been an incurable nudist -- and pounded them against the rocks to dislodge visitors before putting them on. I packed up everything except one burrito and resumed my hike out of the valley, this time heading up the slow incline quite a distance further along the ridge I'd come down.

By the time I stopped to rest and drink some water at the top, the Sun was down but there was still a glow where it had set. Tonight would be as bright as it had been last night, with moon and stars offering enough light to read my compass by.

Walking the Mojave Desert among volcanic hills at night is an indescribable experience. You would have to do it yourself to experience just exactly what hiking here at night is like.

Just as the Sun is setting, for example, insects rise up from the brush and from under ground by the billions, rushing around looking to eat or reproduce quickly before they're in turn eaten. With the rising of the insects, bats appear in the darkening skies, swooping and weaving by the thousands, bouncing waves of audible clicks off of their dinner, the rocks and brush, and hikers like me who stumbled along with half-closed eyes, trying to keep the insects at bay.

The feeding frenzy lasted an hour or so and with the final banishment of the Sun's rays, nearly all of the insects disappeared and with them most of the bats returned to their shallow caves in the volcanic rocks. They were replaced by kit fox and a rare coyote, all of whom could be heard yapping and yipping to each other at a safe distance, at times paralleling me as I hiked on, walking carefully among the desert plants in the dark.

"Fresh meat," I called to a family of kit fox which had come close enough to kick at, if I had been mean enough to do so. "Fresh meat passing through. Grab a bite before it's gone, folks."

The kit fox up here are friendly enough, with big wide ears splayed open and usually directed toward their prospective dinners. They like their dinner meat in smaller chunks than I provided but I found them to be a curious breed, interested in observing humans to see what we're up to. Over the years I've awaken to watch them padding back and forth on the tarp I slept on, sniffing at my unmoving carcass in the dead of the night, trying to determine whether it's safe to try a bite.

Upon opening my eyes the fox will move back a step or two but continue pacing back and forth, mouth open in a grin, huge ears cantered forward to listen to me. "If you'll stand still long enough," I'd some times say, "for me to get my hand on a rock, we'd be having kit fox stew," I'd tell him. Unworthy statements about a guest, even if uninvited, and from a vegetarian also an unkind statement.

While I hiked that first night, thinking about the parade of foxes around me, I entertained visions of their underground cities and the traps they might devise if only they were smart enough. I could well take my next step only to find my feet dropping through a series of underground tunnels to land some twenty or thirty feet below, there to be devoured by the foxes who had built the trap. They wouldn't need opposable thumbs for that, I mused, but how often does someone like me cross this patch of desert? Not enough to make a trap worth it.

With Tecopa only about 8 or 9 miles distant, I started looking for a place to park for the rest of the night, a place where there might be some shade for the coming day's heat. The best place I could find was a hillside about four feet high with a dry wash under it. Water had dug a portion of the hillside away, leaving a straight cliff face just four feet high.

I dropped my backpack and unstrung the tent again, this time opening the tent wide and laying one edge along the top of the small hill, holding it in place with a line of rocks. My tent poles were plugged into each other and then leaned against the rock, a first attempt at a lean-to.

The problem was the sides of the tent which couldn't be easily tied to the poles. My socks took care of that: I removed all of my clothes, among them my socks which I tied to the ends of the tent and then around the ends of the poles, making a fairly tight lean-to -- one that would survive without a stiff breeze, any way.

That day was spent as the first was: reading, sipping hot water from a canteen, eating a burrito from time to time. I had no rattlesnake for company, alas, but I had buzzards circle high above me, probably wondering if that smell far below signaled something dead or just a boy who hadn't washed in a long time. I could forgive the buzzards their confusion: the two smells are virtually indistinguishable.

I waved to the buzzards to show that dinner wouldn't be served any time soon, and continued to read. They apparently didn't believe me because they continued their patient circling far above my shelter. It's possible that any animal that stops and parks relatively out in the open is considered potential buzzard chow, and I'd been there for many hours without moving much. To the buzzard brain, perhaps, I was lively but in trouble, enough so that waiting around just to be safe could pay off in the end -- my end, I mean.

Night approached again so I packed up and continued on. Tomorrow morning I'd eat the rest of the burritos since soon they would start to go bad, then I'll buy something in Tecopa, I thought, or I'd just hike back to Horse Thief with no food if I couldn't find anything meatless in Tecopa.

It didn't take long to hit the floor of the desert and glimpse the electric lights from the town on the dark horizon. I cut the distance in half, trying to judge how far away the town was with little success. It's hard to tell distances when it's mostly dark and all I could make out of the town were a few electric lights and no vehicles moving on the roads.

When I came to my first trash pile, I knew I'd come too close. I hadn't wanted to enter the town at night since I knew I looked pretty disreputable and was, in any event, wearing just my socks, shoes, and backpack. I turned around and hiked back into the desert a good distance before dropping my pack and spreading out my blanket.

It was early yet and the trip this night hadn't been at all difficult. Not being ready to sleep I dug my holster and revolver from the backpack and strapped it on, playing pretend.

That night before dawn came to Tecopa, I was a bandit on the run, fleeing from the Federals down Mexico way, running North to escape and blundering into the innocent towns people of Tecopa. "Hand me your girls and water canteens, Gringos," I ordered at gun point, using a pretty good Mexican accent, I think, "Or I'll cut your fuckeen' Gringo throats." Oh I was a one-bandit horror, that's for sure, one wearing nothing but shoes, a hat, and his gun.

Morning was well up before I walked in to town proper, fully dressed at long last, trying hard not to look like... well like I'd crawled out of the desert, actually, which in fact I had. The Sun had been up for some time and it was hot while I walked slowly past the two bath houses of Tecopa Hot Springs, just a dirt-encrusted High School kid wearing a dirty shirt, dirty jeans, dirty and cracked boots, dirty hat, and wearing a dirty backpack.

The Tecopa Hot Springs bath houses back then. How to describe them? I've been back to visit since then, and the bath houses are much improved these days, but back then things were quite a bit different. The bath houses were -- and still are -- buildings around which hot mineral water springs well up out of the ground. Inside it's fairly cool -- cooler than the desert, any way -- due to evaporation. Outside there were benches upon which men would sit.

Therein was the problem. I had walked slowly past the bath houses, past the one designated for females, then past the one for males, a number of them sitting naked or nearly so outside in direct sunlight, pale white flesh heliographing back the harsh rays of the Sun.

There was whispered conversion up there among the men sitting on the bench, then one called out to me. "Hey, boy, come here a minnit."

I stopped, turned around, and walked up to these guys and said, "Anything I can do for you guys?" -- Um, actually like Hell I did! Actually I looked away and back down at my feet while I increased the speed of my walking without trying to make it look like I was running away.

"Kid! Kid come back here!" came the yell. I looked around and the one who was calling -- standing there in his boxer shorts -- had stood up and had taken a few steps toward my direction.

I finally stopped and unbuckled my backpack, set it to the ground, and unlaced the top. Digging out my revolver and holster I kept an eye on the men sitting and standing there who watched me, their smiling faces slowly turning into alarmed frowns as I put the holster strap around my waist. There was a leather strap on the end of the holster that wrapped once around my knee and was then inserted into another small metal buckle.

When I stood and looked up from buckle strapping all of the men were standing, staring, and their smiles were long gone. They continued to watch as I lifted my backpack and set it back in to place, laying the belly band above my holster strap, taking my time and saying nothing before turning around again and continuing to walk down the road. Fred Rice, gunslinger, badest hombre ever to grace the American Southwest desert since Pancho Villa.

Outside of a small store toward the end of "down town Tecopa," if one could call one end of the central main street "down town," I stopped and dug through my pockets, pulling out bills and smoothing them down into a pile so I could count them. Over forty dollars in cash. I'm rich!

Walking into the store, the bell over the door announced my entry and a fairly well kept older woman came from a doorway in the back, holding a broom. "Morning," we told each other at the same time. "Can I lean my backpack against your counter here?" I asked. Removing my backpack I noticed I was still wearing my gun. I gestured at my holstered gun and stammered stupidly about the men back at the bath house and was greeted with a smile.

"Looks like you could use a bath and something to eat," she said. She looked some more. "And some new clothes." I laughed.

"A jar of mixed nuts, if you have them," I said, "and something cold COLD to drink." I unstrapped my holster and stuffed my gun into my backpack, then walked over to where she was standing in front of a low but clean wood shelf contained a single jar of peanuts.

"Well, we've got this, take your pick," she said, then swept her hand to encompass the rest of the shelves. "We don't carry much but maybe you'd like a 'blownya sandwich?"

"I need something I can carry back to Horse Thief Springs," I informed her, "something to eat along the way. I've got two or three old burritos in my backpack for today." I looked over the shelves and picked out a loaf of bread -- horrible white stuff -- and a small glass jar of mustard. Along with that I got a horribly expensive jar of green olives (the last one on the shelf also, a jar that had been sitting there since the Kennedy administration and before the Moon landing) and two cans of beans, neither with the ingredients listed on them but a brand I knew didn't contain meat or lard.

"You staying at Horse Thief?" she asked. "You a runaway?" She clucked over my food selections sitting there on the counter. "Kid, I can spare a few dollars..." she began.

"No, honestly, we're on Summer break and my brother and I are spending it here in the desert. Some days ago we both ate a huge pile of french fries and terrorized a taco joint. We've got money, see?" I showed her my pile of crisp dollars.

"You need meat," she said. She looked at my dirty shirt. "Meat, potatoes, and good god, some deodorant."

I ended up sitting outside in back of the store on a wood table that was sheltered from the sun by a length of metal awning, eating the last of my burritos as they came off of the store owner's frying pan. "Sorrier things I've seen climb out of the desert," she said while she started frying up a slab of ham for herself, "but they all looked better fed than you do."

We laughed and I asked about the men back at the bath house. I was given a fairly long history of the area, the hot springs themselves, and the probable identity of some of the people I could expect to find hanging out there outside of the building.

There had long been the notion that the minerals in the water that bubbled up in the area had medical properties that were beneficial to humans. To some extent the claims were true -- the water and salt are needed by the human body, but the rest not only had no medicinal properties, they were actively hostile to the health of humans. And if the minerals didn't cause problems, the bacteria that loved the hot springs could do their own damage.

From time to time motorcycle riders with bad reputations for violence and crimes against society would get together at the Tecopa springs and glare at tourists who passed by in their cars. Tourists? Oh, yes, because of the persistent outrageous claims of medical benefits to be derived from sitting in the hot spring waters, tourists who don't know any better do actually come here, though not in large numbers.

I spent the rest of that day shoveling dirt off of a sidewalk and earning dinner -- bread fried in extra virgin olive oil dipped in tomato sauce with a side of sliced peaches from a can -- along with an offer to spend the night outside on the back porch, on the very table we were eating from, in fact, if I wanted before heading back up to Horse Thief.

In the middle of the night I gathered up my backpack, rolled up my blanket from off of the table, and roped it to my backpack. I checked my compass and left, taking two more nights and the early morning hours of the following day to return to Horse Thief Springs, taking a more direct route but also taking my time. I was three days early but no problem -- I would hike around to visit the various played out mine shafts that dotted the area until my brother showed up, if he ever did.

Saturday came and went, and with it went the last of my food. Sunday came and went without any sign of him, and that night I lay awake on my blanket watching the bunnies and other fuzzy little animals come and cautiously take a drink, all of them within easy reach of my revolver, all of them tasty meat if I needed it -- which I might if my brother expired out there in the desert. He'd taken his pickup's keys with him, the bastid.

I was sitting on a slightly damp patch of ground under the cotton willows Monday after noon, doing my best to avoid the heat when I finally saw my brother top the ridge to my right, backpack firmly in place, shirt missing, sunburned and covered in dirt, his badly packed tent hanging sideways and from a single piece of rope that nearly dragged on the ground.

Unfairly I laughed aloud. He was tottering upright, mostly, trying for a straight line to the trees I was under and the water that awaited there. Sun blinded and dried up, he was, and I sat and laughed as he staggered down the hillside to the road below, some how keeping to his feet -- though stepping sideways since his feet were pointed off in the wrong direction.

"Need some water?" I yelled, still laughing, still sitting on my cool patch of ground. I sat there and watched him try to negotiate the wire fence with his backpack still on, hanging tent and backpack making it impossible for him to pass through the wire strands. On the other side of that fence was water, cool, clear water, and from the looks of him it appeared as if he hadn't seen any for three or maybe four days, said days and nights spent out in the hot of the Mojave on the ragged edge of Death Valley.

He gave up trying to get through the wire strands and headed toward the gate, making it over the heavy metal pipes and to the other side. Now he was at least walking straight as he headed toward the spring.

I sat and watched him fall face first into the metal ring full of water, front half fully submerged, backpack and tent still strapped to his back. One minute passed without movement, then another. Some how waiting to see if he lived was just as funny as watching him staggered down the hillside in what he might have thought was a straight line.

Around us the small patch of "wetlands," as the BLM now call this area, continued to twitter and rustle as living things scurried around, taking care of whatever business occupied them. A slight breeze played in the cotton willow branches. Birds flocked from one tree, to the next tree, and then back again, arguing about who had been sitting where before their brief visit next door. The spring water continued to well up from out of the ground, detouring around the motionless face lodged therein, there to continue to babble quietly on down the hillside to where it once again soaked into the ground, disappearing completely.

Eventually he rolled over onto his backpack, started to say something, then vomited up all the water he'd just choked down. He lay there gasping, eyes unfocused, then rolled over again to plunge his face back into spring. Another minute passed, the second minute came and went until once again he finally rolled back over, gasping. A few convulsions followed but this time most of the water stayed down.

"I've SEEN things!" he gasped. "I've BEEN places!" he croaked. I sat and smiled. I don't doubt it, I thought, wondering just how bad the heat stroke was and just how much brain damage there had been. Out there without food and water, I knew, people saw a lot of things, things that healthy people -- people with water -- never saw.

"Aliens from outer space?" I asked since that's one of the first things people see. It was then that I noticed that one of his shoes was badly burned black and melted, his front toes hanging out from the end.

There had been no water out toward that direction -- or at least he hadn't found any. What he did find was a difficult series of canyons, rock slides, hot desert, and little else. The fire he had set on the second night -- "to keep the buzzards away" -- had been a small one but some how he'd fallen asleep with his boots in the fire while his feet were still in them. He'd used a sharp rock to hammer at the end of the now-melted and twisted boot to remove the end of it so he could wear it.

I told him about my trip to Tecopa, the men at the bath house there, and the ice cold soda and tea I had had there, together with the tasty fried bread lunch I had earned shoveling sidewalks.

"Say, is there any food left?" he asked.

"Not unless there's any left in the pickup."

We searched the pickup and located a brown paper bag filled with packets of salt -- hundreds of them, for some reason. There wasn't anything else that we could find, not unless axle grease was food.

The pickup truck started on the first try and shortly we were heading back down the low mountain range toward the basin below, there to once again open the door of the haunted taco stand in Baker, once again demanding french fries.



Report this post as:


by Fredric L. Rice Tuesday, Oct. 10, 2006 at 5:39 AM
frice@skeptictank.org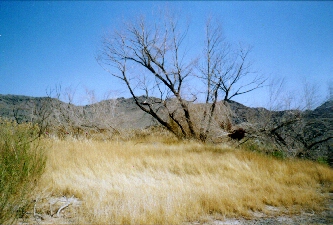 kingstn2.jpg, image/jpeg, 333x225

error

Report this post as:


by Fredric L. Rice Tuesday, Oct. 10, 2006 at 5:39 AM
frice@skeptictank.org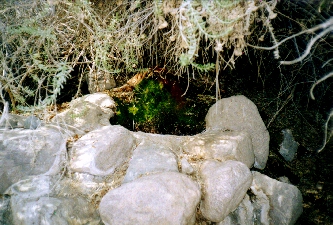 coyhole3.jpg, image/jpeg, 333x225

error

Report this post as:


by Fredric L. Rice Tuesday, Oct. 10, 2006 at 5:39 AM
frice@skeptictank.org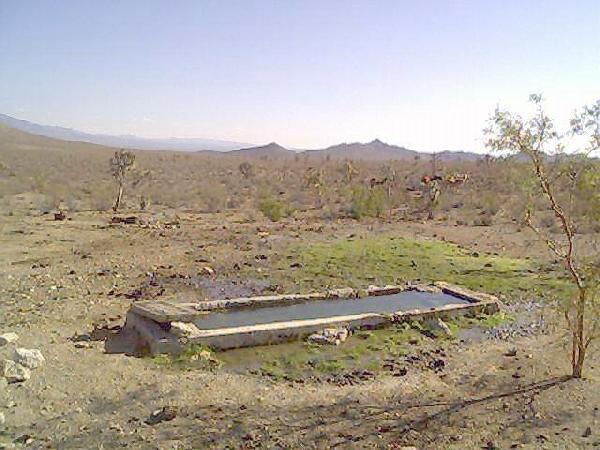 kingwas3.jpg, image/jpeg, 640x480

error

Report this post as:


by Fredric L. Rice Tuesday, Oct. 10, 2006 at 5:39 AM
frice@skeptictank.org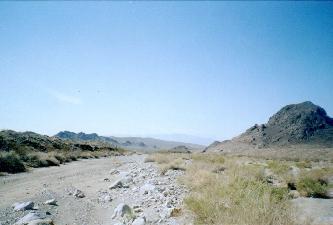 kingwash.jpg, image/jpeg, 333x225

error

Report this post as:


by Fredric L. Rice Tuesday, Oct. 10, 2006 at 5:39 AM
frice@skeptictank.org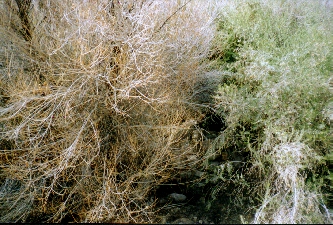 coyhole1.jpg, image/jpeg, 333x225

error

Report this post as:


by Fredric L. Rice Tuesday, Oct. 10, 2006 at 5:39 AM
frice@skeptictank.org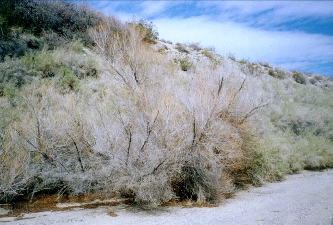 coyhole2.jpg, image/jpeg, 333x225
error
Report this post as:
LATEST COMMENTS ABOUT THIS ARTICLE
Listed below are the 10 latest comments of 13 posted about this article.
These comments are anonymously submitted by the website visitors.