printable version - js reader version - view hidden posts - tags and related articles

by Los Angeles ACORN Tuesday, Sep. 24, 2002 at 12:59 PM
caacornlaro@acorn.org 213-747-4211
Call the Governor and ask him to sign AB2330! Protect California renters!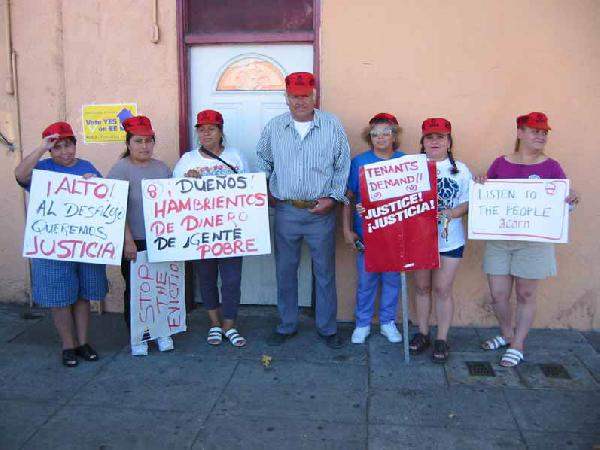 acorn_eviction_defense_squad.jpg, image/jpeg, 797x598
RENTERS TOGETHER for STRONGER COMMUNITIES

ASK THE GOVERNOR TO PROTECT TENANTS IN CALIFORNIA
IT'S TIME TO SIGN AB2330

The Governor only has a few more days to sign this bill.

It's time to increase protections for renters in California, and to level the playing field with abusive landlords. AB2330 is a step in the right direction.

AB2330 ensures the return of the security deposit for law-abiding renters, and penalizes abusive landlords who keep it. It is a matter of fairness. It is the renters' money, and they need it to find and rent adequate, stable housing, where they need it.

Call and fax the Governor.
Ask him to sign AB2330

Phone: (916) 445-2841
Fax: (916) 445-4633

AB2330 is the work of ACORN, SEIU, and countless other labor unions, Central Labor Councils, and housing advocacy organizations from around the state.

Get involved with ACORN and the Renters Together for Stronger Communities coalition to join the fight for your security deposits and for protections now! Call 1-800-324-3697.


Report this post as: