production: 1 next page | single feature archives | weekly archives
---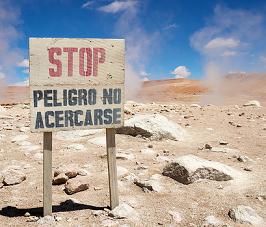 San Onofre doesn't have to become our Fukushima
Nuclear power plants generate heat by bombarding "fissile" atoms (such as uranium-235) with neutrons. When the atoms are split, more neutrons are released, which then split other uranium atoms in a sustained "chain reaction." The heat energy released by this process is used to boil water to produce steam to turn a turbine which produces electricity.
The process is inherently dangerous, inherently dirty, and inherently very profitable -- if you don't have to pay the additional costs of: Accidents, cancers from routine releases, or the safe storage of the nuclear waste stream for thousands upon thousands of years. However, somebody will have to pay all these costs. Catastrophic, globally-impacting accidents are inevitable, as the world has seen four times in the last three decades: Three times in Fukushima and once in Chernobyl, with many "near-misses," many of which have been hidden from public scrutiny, and countless less serious -- but still very serious -- smaller accidents.
Since the day in January that San Onofre sprung a leak, the station's owner/operators, Southern California Edison, have tried to come up with a plan to "safely" restart the reactor. Of course, they can never be operated safely, because many more things than just the steam generators can break catastrophically at a nuclear power plant, but ignoring that fact, as SCE does, SCE wants to at least run one of the reactors -- not the one that sprung a leak, that one's trashed -- at partial power, so they can make some money and, perhaps just as important to them, avoid an investigation by the CPUC of what went wrong (the CPUC has been so supportive of SCE's "need" to make a profit from San Onofre, that perhaps this was not a major concern, but it is always possible that an investigation would reveal something).
Full story: San Onofre doesn't have to become our Fukushima by Ace Hoffman
Eric Garcetti Allows Destruction of 40 Protected Trees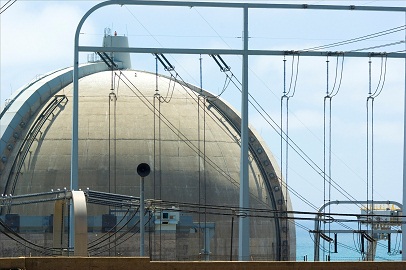 San Onofre Nuclear Waste Generating Station Lays Off Workers, Reopening Questioned
While the struggle against nuclear energy and weapons has been a long one, it has been reinvigorated since the Fukushima nuclear disaster in March of last year. The quake that set off the chain reaction ultimately resulted in a nuclear meltdown and the release of radiation into both the air and the Pacific Ocean. Traces of that radiation have been discovered in fish that have reached the west coast of the United States and in the atmosphere over the western hemisphere.
In addition to the nuclear weapons laboratories operated by the University of California, two stations generate nuclear waste in California; one at Diablo Canyon, the other at San Onofre. More than six months ago, a rupture in one of the generators prompted San Onofre's closure. Officials at first denied that any radiation had been released, but were soon forced to retract their claim, although they continue to minimize the damage the toxic radiation is causing. Southern California activists have pressured municipal officials and the public utilities commission to keep the waste-generating station closed and have been successful despite intense pressure from Southern California Edison, which profits from the station.
On August 20, the plant announced the layoffs of 730 workers, which is viewed as another step towards the plant's final closure and has awakened the possibility of a nuclear-free world.
From the newswire: San Onofre Layoffs: Latest Sign of Nuke Plant's Demise by Michael Steinberg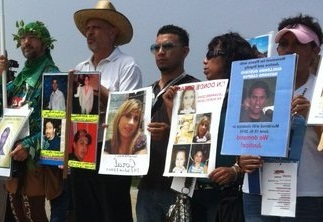 Caravan for Peace begins journey across US to oppose drug war
August 13, 2012
SAN DIEGO and LOS ANGELES - Poet and mourning father Javier Sicilia, in the next phase of his crusade against the corrupt Mexican government, the narcos, and the United States, which has financed the worldwide war on drugs, has embarked on a nationwide Caravana por la Paz ("Caravan for Peace"). The caravan will stop in twenty cities en route to Washington DC, where it will arrive on September 12.
Summary, with links: Caravan for Peace begins journey across US to oppose drug war by indyradio.nu
Kissing Under The Stars at Chic-Fil-A in Hollywood
Last friday, at the corner of Sunset Boulevard and Highland Avenue, where in days past a Carl's Junior stood which gave way to a Rallys and is now home to a spanking new Chick-Fil-A, a convergence of concerned locals staged a same sex kissing protest on the intersections' corner.
Atlanta based Chick-Fil-A has recently come under scrutiny for a growing list of anti gay marriage statements that it's founder Dan Cathy has been espousing in the last few months. The attention was ratcheted up recently due to Ex- Arkansas Governor Mike Huckabee's campaign to support Chic Fil A by having a Chick-fil-A Appreciation Day, where those who were patronizing Chic-Fil-A on Wednesday Aug 1st, would also be demonstrating their support for Dan Cathy's views on gay marriage and the american evangelical's right's platforms.
The protest in Hollywood started at 5:00 pm pacific time and lasted well past 11 pm with 120 people or more demonstrating peacefully but boisterously just outside the eating area on the public sidewalk. Sporadic but well placed kissing gestures were in evidence throughout the event...Full Story: Kissing Under The Stars at Chic-Fil-A in Hollywood, California, Part 1 & Part 2 by Robert Stuart Lowden
---
production: 1 next page | single feature archives | weekly archives