printable version - js reader version - view hidden posts - tags and related articles


View article without comments by Venice Justice Committee Saturday, May. 08, 2010 at 3:50 PM

Bill Rosendahl Connects Venice Street People To Jail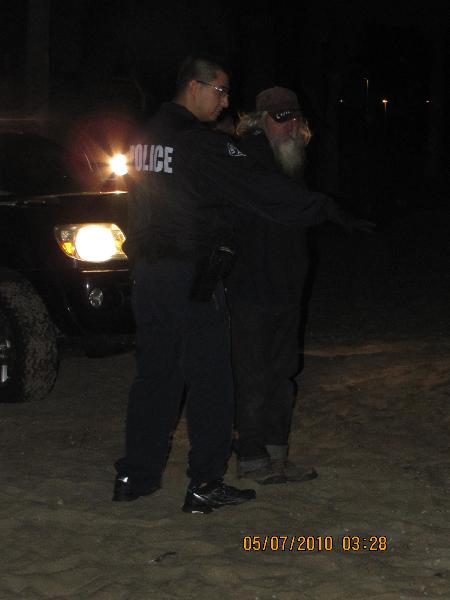 poorguydidnotwantto_gotojail.jpg, image/jpeg, 3000x4000

According to the City it was not a "Sweep." It was "Homeless Outreach" and the people arrested were being connected to services.

This is preliminary information, but we understand out of the 32 arrests only 1 was released and the rest get their services in jail for the weekend.

The charges were:

LAMC 41.18 d - sleeping on a sidewalk, which is not supposed to be given out between 9pm and 6am according to the Jones decision.

LAMC 63.44 B14(b) - a law that closes the beach from midnight to 5am - that the city did NOT get approved by the California Coastal Commission to even do

LAMC 63.93 h - Says: remain, stay or loiter within the limits of any public library between the hours of 9:00 p.m. and 9:00 a.m. the following day.

Not sure if this law is constitutional. What is a limit and how do they know the people were even at the library the day before? These were people sleeping under the overhang in front of the Venice library.

Also people were arrests based on warrants, like one man who was arrested for some old shopping cart tickets.






Report this post as:


by Venice Justice Committee Saturday, May. 08, 2010 at 3:50 PM


wokeupandarrested.jpg, image/jpeg, 4000x3000

error

Report this post as:


by Venice Justice Committee Saturday, May. 08, 2010 at 3:50 PM


arrestedinshorts.jpg, image/jpeg, 3000x4000

error

Report this post as:


by Venice Justice Committee Saturday, May. 08, 2010 at 3:50 PM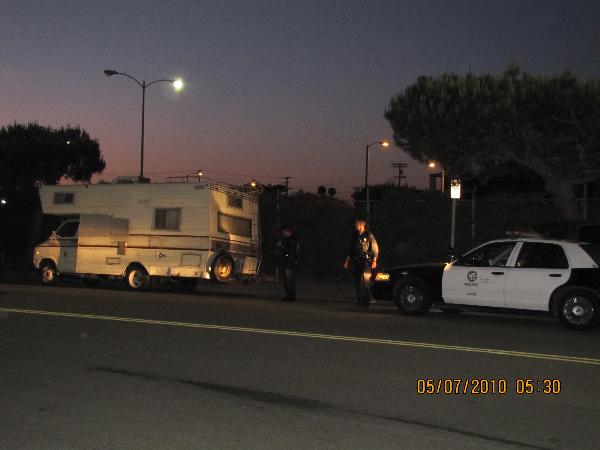 rvtreatment.jpg, image/jpeg, 4000x3000

error

Report this post as:


by Post 9-11 COPS (Criminals On Patrol) Sunday, May. 09, 2010 at 1:34 PM


The Post 9-11 Criminals Justice System (called this because it a Justice System that serves the Criminals) and their Post 9-11 COPS (Criminals On Patrol) doing what they do best (besides taking Kick Backs from Drug Dealers, Attacking Immigrants, and making Preemptive Attacks on the Antiwar Movement are Antiwar Protest). Beating up on The Poor of Course, for the usual 30 Pieces of Silver (as usual read Judas).

Report this post as:


by Kurt Brown, alias Saint Ram Bone Wednesday, May. 19, 2010 at 4:48 AM



syringeand_vials.jpg, image/jpeg, 96x135
I was homeless and forced medical procedures, forced medical injections, and robbed for being homeless outside VA gates but on federal property.

The federal government was doing forced experiments on veterans at LA VA Westwood. Beware of where they take those men, women, and children.

A human body is worth 250 thousand dollars if it is disassembled and sold on the medical parts market. I hate America. I hate those who rule America. They are not Americans.

You can see the link or Google search Mobile Audit Club for details on the American holocaust.
www.angelfire.com/zine2/democracyordeath/
Report this post as: