by Mark Vallen - ART FOR A CHANGE Tuesday, Mar. 12, 2002 at 3:51 AM
vallen@art-for-a-change.com
On March 8th, hundreds of Women in Los Angeles celebrated International Women's Day with a mass march under the slogan, "Invest in Caring not Killing - Welfare not Warfare!"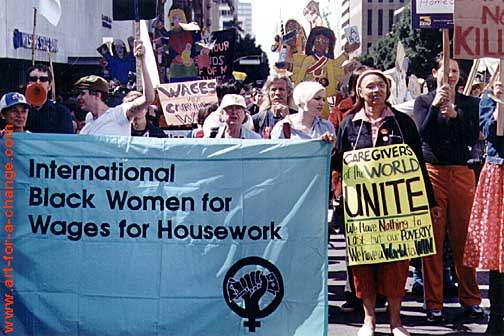 march8a.jpg, image/jpeg, 504x336
This photo shows the head of the march as it makes it's way down Wilshire Boulevard (one of L.A.'s main thoroughfares). Banners and placards were carried against war, poverty, and violence against Women.