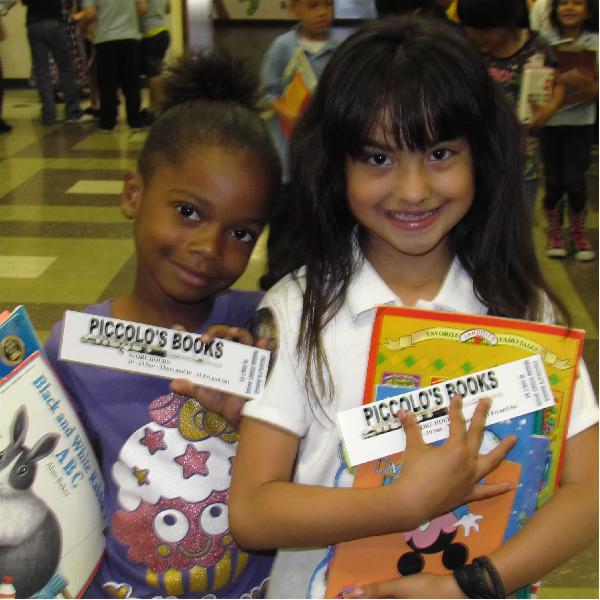 logo_girls.jpg, image/jpeg, 2104x2104 Join Piccolo?s Books 3rd Annual Gift of Knowledge Holiday Give~Away as Piccolo Gives Away 25,000 Free Books & Toys to Bring Holiday Cheer to Watts at the Watts Historical Train Station.

Bring the whole family and enjoy Live Entertainment, Celebrity Guest, Free Food, Free Toys, Free Books, Games, Popcorn, Hair Cuts, a Youth Poetry Contest, Story Telling, Holiday Carol Sing-a-Long, Prizes & Fun?

Host by Baby Geniuses & PBS Kids Beth Payne & Inner City Cultural Center's Lynne Conner.

Workshops on Modeling, Acting, Writing, How to break into the Entertainment Industry, How to Write a Resume & Get the Job, How to Write a Book & Get Published & More?

Saturday, December 14th, 10am to 4 pm at The Watts Historical Train Station, 1686 East 103rd Street, Los Angeles, CA 90002

Piccolo?s Books provides underprivileged children, schools, teachers and organizations books for free every day worldwide. Piccolo's Book Stores sells books of all kind from Cook books to Text books for only all the time in all 3 stores.

For More Information Contact: 562-668-0094 ~ E-mail PiccolosBooks@yahoo.com or visit our website at www.piccolosbooks.com.