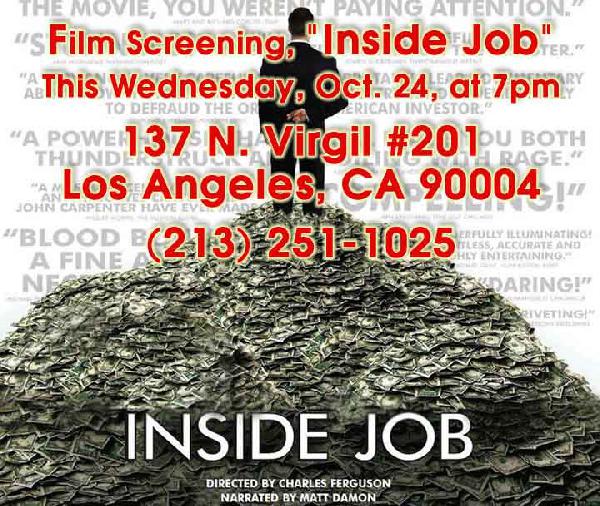 inside-job.jpg, image/jpeg, 720x608 Community Film Screening, of the documentary, "Inside Job"

This Wednesday, Oct. 24, at 7pm

137 N. Virgil #201,

Los Angeles, CA 90004

(213) 251-1025



Join the ANSWER Coalition for a special film screening of "Inside Job". Directed by Charles Ferguson, narrated by Matt Damon.

"Inside Job" is a 2010 documentary film about the late-2000s financial crisis.

A documentary that describes "the systemic corruption of the United States by the financial services industry" and the consequences of that systemic corruption. In five parts, the film explores how changes in the policy environment and banking practices helped create the financial crisis. Following the screening, join us for a political discussion about the rule of the banks, and how we can fight back.