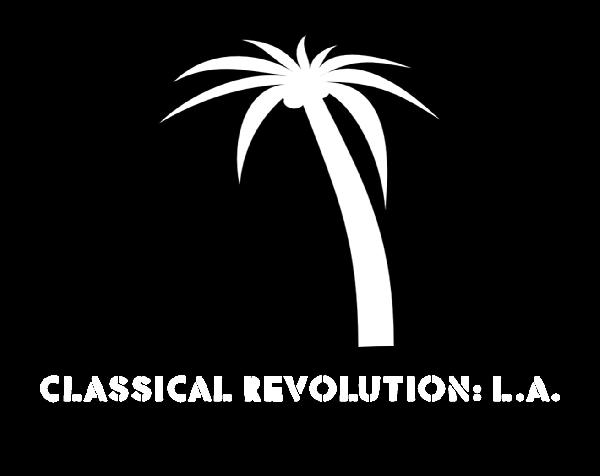 classrevlogo1.jpg, image/jpeg, 1310x1040 Classical Revolution LA's Saturday Happy Hour Series brings exceptional musicians to your favorite little bar in Silver Lake! The series will feature L.A.'s hottest up-and-coming chamber groups and music made here in L.A. September 1st we present the flute and percussion duo, FlusSion, and the Revolution Wind Quintet. Coming up on October 6th is a concert of music by the Emmy Award-Winning composer, Stephen Cohn.

FlusSion was created in 2011 as a project between flutist Lauren Watkins and percussionist Jeff Vaughn. Together they perform traditional flute and percussion music and adapt world, jazz, and classical music to their instrumentation. Jeff and Lauren create unique percussion instruments, which will be featured during the event. The Revolution Wind Quintet plays fun, engaging chamber music shows in unexpected places!

Classical Revolution: Los Angeles presents chamber music in relaxed, accessible venues throughout the greater Los Angeles area. Called an "addictive new series" by Mark Swed of the L.A. Times, concerts are performed at coffee shops, bars, clubs and even outdoors! Classical Revolution was founded in 2006 at the Revolution Cafe in San Francisco. The Classical Revolution model has spread around the world, with nearly 30 active chapters in cities around the US, Canada and Europe.