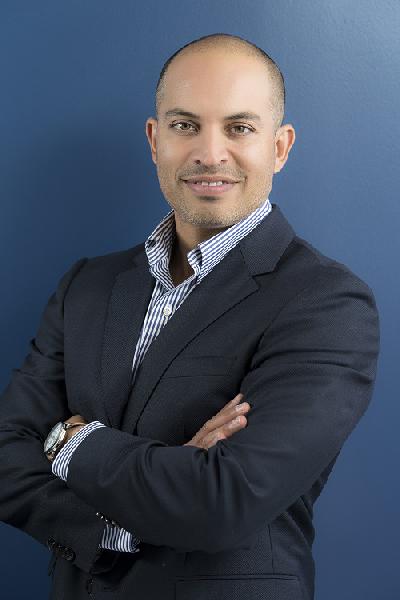 akash_office_headshot-29.jpg, image/jpeg, 500x750 The CDC estimates that 30% of Americans currently suffer from lower back pain and as many as 80% of Americans will suffer significant symptoms sometime in their lives. Heavy lifting, abnormal twisting of the spine, sudden movements that place too much stress on the lower back, chronic poor posture and sports injuries are some of the more common causes of lumbar pain.

Thanks to a new procedure, however, patients are discovering hope for resuming a pain-free life. Board-certified Akash Bajaj, M.D., medical director of Remedy Pain Solutions in Marina del Rey, is on the vanguard of this minimally invasive technique that involves inserting an implant designed to decompress the nerves that are the source of the pain. It takes less than one hour to perform, there is no destabilization of the spine, recovery time can be as little as 24 hours and fully realized benefits occur in about 3 weeks.

"We are seeing such great results with the implant," said Bajaj, who said that patients should try all conservative measures before opting for the procedure. "Chronic back pain is so prevalent and can really take its toll on one's quality of life. Up until now, patients who didn't respond to conservative treatments had to consider a laminectomy, which is too aggressive for many. I'm delighted to introduce this relatively safe and effective alternative."

The lower back (lumbar) is made up of 5 vertebrae each separated by a disc that serves as a cushion. These discs allow for movement & shock absorption. Lumbar stenosis, which comes with age and/or wear and tear, refers to the gradual narrowing of the space where nerves pass thru the spine — a phenomenon that results in pain and sometimes nerve damage.

Symptoms include radiating tingling or numbness down the legs; numbness, weakness, cramping or stiffness in the legs and/or buttocks; and difficulty walking and standing.

Bajaj completed his undergraduate studies at UCSD, graduating summa cum laude after which he simultaneously earned his M.D. and a Master's degree in Public Health (M.P.H.) from New York Medical College. He served his residency in anesthesiology at UCLA Medical Center, where he pioneered the development of audio and visual distractions during surgery, anesthesia as a novel adjunct to administering anesthesia, and alleviating acute painful states. He completed an Interventional Pain Medicine Fellowship at the prestigious University of California San Francisco, selected as one of only five fellows. He lectures before colleagues at medical conferences and offers his expertise in the media. He is double board certified in anesthesia and pain management.

For more information or to schedule an appointment, call 424-210-9013 or visit RemedyPainSolutions.com.