by Heidi Werntz Friday, Mar. 21, 2003 at 12:16 AM
werntzphoto@hotmail.com
CODE PINK DEMONSTRATION M19 AT THE LOS ANGELES NATIONAL CEMETARY All images Copyright 2003 Heidi Werntz.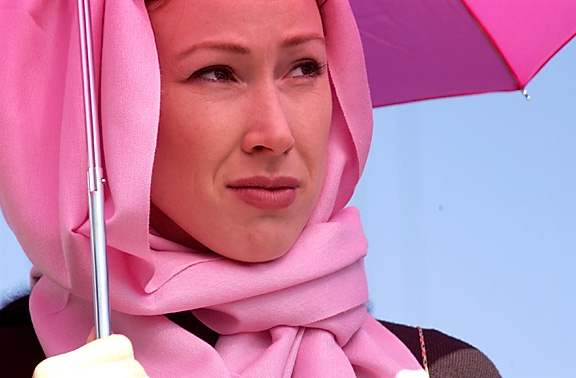 pink_1.jpg, image/jpeg, 576x378
Aproximately 30 protestors gathered early in the morning, Wednesday, March 19, 2003 at the Los Angeles National Cemetary to protest the war against Iraq. They came with signs, coffins, and body bags. The Federal Police closed the cemetary and would not let protestors inside. The group held an action at the gate to the cemetary, but after a short time were asked to leave 'federal property' or face arrest. The protestors chose to move on down the road to the Federal Building where they concluded their demonstration.