by A Friday, Feb. 16, 2007 at 2:59 PM

LOS ANGELES, February 15, 2007 – Over a dozen students staged a die-in on the UCLA campus today as part of the February 15th national day of student actions against the war in Iraq.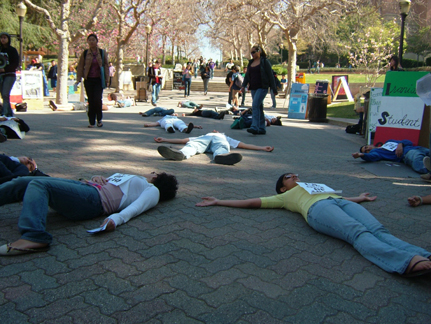 ucla-die-in-1.jpg, image/jpeg, 431x324
Students played dead in the middle of Bruin Walk, the main walkway of the campus, to demand an end to the war now. Students say they plan to return and make the die-in a weekly event until all US forces leave Iraq.