printable version - js reader version - view hidden posts - tags and related articles

by JAMES GABRIEL Friday, Apr. 21, 2006 at 3:19 PM
the7thoracle@hotmail.com 626 622 0206
live event for local singer/song writer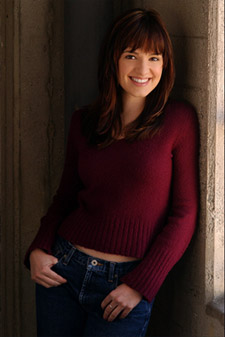 ariana.jpg, image/jpeg, 225x337
As strange and played as the catch twenty-two is, there exists in our world talent that is unequaled in the land of corporate sponsors and name brands. Talent is not a term for this, no there are those who are gifts for the rest of us to watch or listen to. To have them infect us with the spirit of their gifts, and this may be for a moment or a while depending on the who's and what's, but people sometimes happen to us to tell us something about ourselves. The music of Ariana Hall is one of those gifts. To witness her sing with such passion is an experience as she opens herself to her music, her voice melodious and alive to touch the inner sanctum of anyone listening.


She walks youthful as she tells you to go your own way, watch and match the steps of your existence as you are washed in silver by the tears of life asking why is why so important. Ariana's songs tell tales of personal triumphs and rising to yourself and finding your spirit and moving forth and forward in life. The pain of her reflections, arrive from personal truths, friends and family members and she handles each with the practiced patience of a great singer/song writer.


To see Ariana play live is something that is truly a gift to and for anyone, and she is coming May 2nd @ Genghis Cohen in Hollywood, CA. The show starts at 8:00 and its $7 at the door and I encourage anyone who enjoys music and the experience of it live to come out and support another great up-and-comer out side of the American idols and MTV pop moguls.

Report this post as: