Features
•
latest news
•
best of news
•
syndication
•
commentary

Feature Categories



KILLRADIO
printable version - js reader version - email this article - view hidden posts - tags and related articles


View article without comments by Angry LA Artist Friday, Jan. 24, 2014 at 7:40 PM
angrylaartist@gmail.com
This is a rebutal to the hypocrisy in the blogs at http://woodsmithe.com/blog, where they let a documented liar, Joseph Pitruzzelli, pat himself on the back for his noisy retail nightmare that is helping destroy for the Arts District for the actual artists.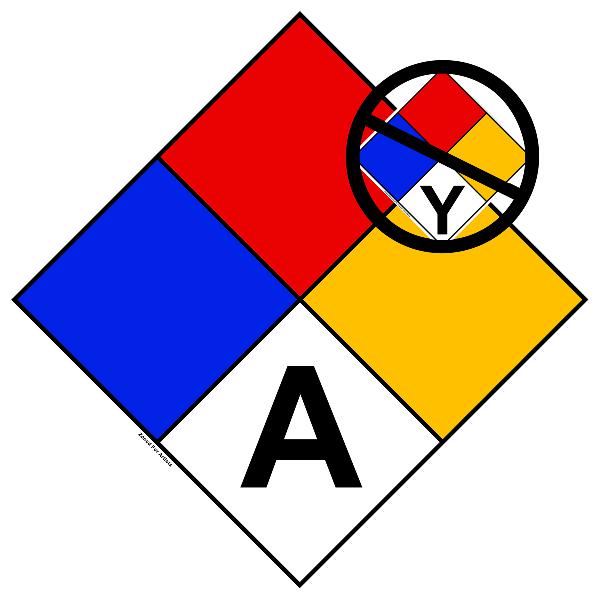 artistnoyups12x12.jpg, image/jpeg, 1200x1200

I was Joseph Pitruzzelli's neighbor when he moved into the arts district and opened Wurstkuche and I have to say that he and his sleazy cousin partner were nothing but a living nightmare for me and all the actual artist around them!! And that fact is very well documented at WurstkucheSucks.com and LAArtsDistrictBlogs.com!

Joseph Pitruzzelli and Tyler Wilson are self serving republicans jackasses that had absolutely no respect for their artist neighbors and literally drove me out of my long time studio, starting the very first week they arrived in the arts district. They were illegally using an actual long time Artist loft in a zoned AIR building direct between me and their restaurant as a noisy 24 hour commercial warehouse for their restaurant! Why is that okay? How does that make him a good neighbor in any way, shape or form?

Joseph Pitruzzelli and Tyler Wilson, the owners of Wurstkuche as well as developer Paul Solomon, were both cited by the city of Los Angeles for the illegal use of that legal Artist In Residence at 806 E. 3rd St.. But did they stop after being cited??? NO! Did they care how much they were disrupting their artist neighbors literally on a 24 hour basis?? NO! Not one bit. In fact, The manager informed me personally that Joseph Pitruzzelli and Tyler Wilson had a... and I quote: "Fuck David Attitude". That would be me. And that's exactly what they did on a daily basis for two years. Yet this hypocrite is featured in blogs as a good neighbor? You mean, now that it's all retail around them that have repalced the actual artist loft. That's what Joseph is happy about. Driving all the actual artist away. He is truly the anti-artist of the LA Arts District.

Even after Joseph Pitruzzelli lost a law suit by their artist neighbor, did he stop his illegal use of that loft? No! They appealed so they could continue to disrupt me and the entire neighborhood with there illegal use of that loft because it was convenient for them to use! How sleazy, self serving and republican is that? Or is that just a good neighbor in thye Arts District?

I was forced to live next Joseph Pitruzzelli's nightmare for two years and I'm appalled that anyone would think he is even close to any kind of good neighbor. The person you are praising disrupted my life and the arts district and I've been there since 1983.

Wurstkuche Sucks and so does Joseph Pitruzzelli and Tyler Wilson. They are the anti-artist of the LA Arts District and have done nothing to date to prove otherwise. They are NOT good neighbors for the Arts District! They have done nothing but bring noise, smoke and congestion to what was a creative neighborhood and they have driven the actual artists away!

They are not artist friendly and not the kind of neighbor I would curse on anyone except republicans like themselves! My experiance with Joseph Pitruzzelli and Tyler Wilson was worse then bad nightmare because they never let me sleep! And that lasted 2 years until I finally left what was my creative live work space!! A space that is now a retail clothing store priced for yuppies! That's the a-hole you are featuring in your "neighborhood" blogs. At least my blogs are real!
-David Goldner, Angry LA Artist

PS.... For all the hypocrites at LARABA, ask yourself why it was okay for your now X- rerpublican president to have arrive in the LA arts district, rent a ZONED AIR loft in an Artist's building full of actual artists, and then use it as a 24 hour commercial warehouse for there restaurant while he knowingly disrupted the lives of his artist neighbors with no conscience about it what so ever! Why was that okay? Been waiting for an answer for several years now.

Joseph Pitruzzelli and Tyler Wilson are self centered pork encased pigs and nothing has changed.

Report this post as:


by Troll idVer:3730942bb7226372bfb58344fc1a2e10e Wednesday, Mar. 15, 2017 at 3:10 AM


Sara Hernandez, she calls herself an outsider, but has taken all the insider, gentrificaiton,and developer money.

The FEC page has it all. Look up Hernandez, and Sara comes up, and you can see the names.

http://www.fec.gov/fecviewer/CandCmteTransaction.do

Report this post as:



Local News

May Day March in Riverside M02 10:35PM

Nuclear Shutdown News: April 2017 M02 4:38PM

Jewish "Defense" League: Nazis in Skull-caps A07 11:13AM

Nuke Shutdown News 3/17 A01 4:13PM

RELATIONS STILL STRAINED BETWEEN SOUTH LOS ANGELES RESIDENTS AND THE POLICE M22 3:22PM

Elect a Green to Congress in Los Angeles M15 2:18AM

Prop. H Activists March on Hollywood to House and Help the Homeless M01 1:46PM

Prop. H Activists March on Hollywood to House and Help the Homeless M01 1:09PM

Prop. H Activists March on Hollywood to House and Help the Homeless M01 12:19PM

24TH ANNUAL LOS ANGELES WOMEN'S THEATRE FESTIVAL HONORS COMPOSER MEGAN CAVALLARI ON MARCH F24 2:40PM

Activists Mark 150 Years Since Chimney Rock Massacre F21 7:00PM

Indivisible local events F16 4:07PM

Help Wanted: How You Can Act Locally To Stymie Trump's Agenda F16 11:24AM

RACE RELAY - race relations dialogue F16 7:01AM

LA County Greens Oppose S F09 8:52PM

Our Revolution L.A Organizing Meeting F08 12:23AM

First We Marched. Now We Huddle F06 10:54PM

Indigenous, Sacred Lands Disrespected at L.A. Women's March J24 1:52PM

Massive Women's March Los Angeles Tells President Donald Where To Go J23 8:22PM

Massive Women's March Los Angeles Tells President Donald Where To Go J23 8:00PM

Massive Women's March Los Angeles Tells President Donald Where To Go J23 7:42PM
More Local News...
Other/Breaking News

Nuclear Shutdown News May 2017 M28 4:01PM

Deep State Targets Duterte for Shaky Alliances, Not Drug Killings M27 10:35AM

G7 Could Move Financing for Famine Relief, Says Religious Development Group M26 2:27PM

Paraphysique de la cybernétique M25 10:36PM

Punishing the Poor. The Neoliberal Government of Social Insecurity M24 6:16PM

Israeli Jews Say, It's Our Jerusalem! M23 7:32PM

UN Forum Focuses on Financing for Development Goals M23 9:33AM

Learning from History: Resistance in the 1850s and Today M22 12:27PM

"Hegemony How-To": Rethinking Activism and Embracing Power M22 12:24PM

Neoliberal Austerity Leads to Deeper Crisis M22 6:14AM

Violence abiotique de l'économie M21 11:42PM

Dr. Maryse Narcisse of Haiti Visits Southern California M20 5:55PM

The Shortwave Report 05/19/17 Listen Globally! M18 5:00PM

STO Service du Travail Obligatoire M18 6:45AM

Puerto Rico Religious Leaders Write Judge as Bankruptcy Process Begins M17 6:54AM

Puerto Rico Bankruptcy Process Begins M16 3:12PM

This Week in Palestine, May 5, 2017 M16 10:47AM

Paying More for Being Poor — Bias and Disparity in California's Traffic Court System M16 10:39AM

Oakland Committee Voting On Ending Secretive Surveillance M16 10:24AM

WAR, IMPERIALISM, AND SYRIA: MARXIST-HUMANISTS RESPOND M15 8:13PM

Zoopharmacognosie ou les animaux humains et non humains M15 10:39AM

Become a Solidarity Person M15 4:20AM

USA in peril M14 2:21PM

New pamphlet: Marxism and Women's Liberation M14 10:46AM

The Moorish rule in Spain/How the Moors brought civilization to Europe M14 9:00AM

April 2017 Honduras coup update M13 6:29AM

Consumer Bureau Escapes Congress Action to Remove Prepaid Rule M12 4:12PM

Puerto Ricans Gather at Diaspora Summit as Island Begins Bankruptcy Process M12 8:14AM
More Breaking News...