Features
•
latest news
•
best of news
•
syndication
•
commentary

Feature Categories



KILLRADIO
printable version - js reader version - email this article - view hidden posts - tags and related articles

by Angry LA Artist Friday, Jan. 24, 2014 at 7:40 PM
angrylaartist@gmail.com
This is a rebutal to the hypocrisy in the blogs at http://woodsmithe.com/blog, where they let a documented liar, Joseph Pitruzzelli, pat himself on the back for his noisy retail nightmare that is helping destroy for the Arts District for the actual artists.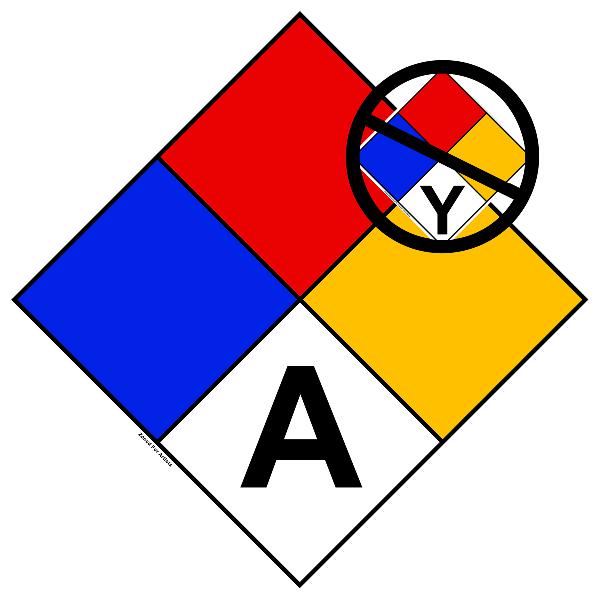 artistnoyups12x12.jpg, image/jpeg, 1200x1200
I was Joseph Pitruzzelli's neighbor when he moved into the arts district and opened Wurstkuche and I have to say that he and his sleazy cousin partner were nothing but a living nightmare for me and all the actual artist around them!! And that fact is very well documented at WurstkucheSucks.com and LAArtsDistrictBlogs.com!

Joseph Pitruzzelli and Tyler Wilson are self serving republicans jackasses that had absolutely no respect for their artist neighbors and literally drove me out of my long time studio, starting the very first week they arrived in the arts district. They were illegally using an actual long time Artist loft in a zoned AIR building direct between me and their restaurant as a noisy 24 hour commercial warehouse for their restaurant! Why is that okay? How does that make him a good neighbor in any way, shape or form?

Joseph Pitruzzelli and Tyler Wilson, the owners of Wurstkuche as well as developer Paul Solomon, were both cited by the city of Los Angeles for the illegal use of that legal Artist In Residence at 806 E. 3rd St.. But did they stop after being cited??? NO! Did they care how much they were disrupting their artist neighbors literally on a 24 hour basis?? NO! Not one bit. In fact, The manager informed me personally that Joseph Pitruzzelli and Tyler Wilson had a... and I quote: "Fuck David Attitude". That would be me. And that's exactly what they did on a daily basis for two years. Yet this hypocrite is featured in blogs as a good neighbor? You mean, now that it's all retail around them that have repalced the actual artist loft. That's what Joseph is happy about. Driving all the actual artist away. He is truly the anti-artist of the LA Arts District.

Even after Joseph Pitruzzelli lost a law suit by their artist neighbor, did he stop his illegal use of that loft? No! They appealed so they could continue to disrupt me and the entire neighborhood with there illegal use of that loft because it was convenient for them to use! How sleazy, self serving and republican is that? Or is that just a good neighbor in thye Arts District?

I was forced to live next Joseph Pitruzzelli's nightmare for two years and I'm appalled that anyone would think he is even close to any kind of good neighbor. The person you are praising disrupted my life and the arts district and I've been there since 1983.

Wurstkuche Sucks and so does Joseph Pitruzzelli and Tyler Wilson. They are the anti-artist of the LA Arts District and have done nothing to date to prove otherwise. They are NOT good neighbors for the Arts District! They have done nothing but bring noise, smoke and congestion to what was a creative neighborhood and they have driven the actual artists away!

They are not artist friendly and not the kind of neighbor I would curse on anyone except republicans like themselves! My experiance with Joseph Pitruzzelli and Tyler Wilson was worse then bad nightmare because they never let me sleep! And that lasted 2 years until I finally left what was my creative live work space!! A space that is now a retail clothing store priced for yuppies! That's the a-hole you are featuring in your "neighborhood" blogs. At least my blogs are real!
-David Goldner, Angry LA Artist

PS.... For all the hypocrites at LARABA, ask yourself why it was okay for your now X- rerpublican president to have arrive in the LA arts district, rent a ZONED AIR loft in an Artist's building full of actual artists, and then use it as a 24 hour commercial warehouse for there restaurant while he knowingly disrupted the lives of his artist neighbors with no conscience about it what so ever! Why was that okay? Been waiting for an answer for several years now.

Joseph Pitruzzelli and Tyler Wilson are self centered pork encased pigs and nothing has changed.
Report this post as:
Local News

SAG-AFTRA video game performers on strike O22 11:04PM

Stop Circus Animal Suffering – Protestors Urge Audiences to Shun the Wild Animal Circus O20 3:04PM

KPFK LSB statement on DAPL arrests O19 10:25AM

Transit Dependent Residents Need a Guaranteed Right to Stay O15 11:36PM

My letter to JJJ on JJJ O11 12:33PM

Prop 60, Condom Law O10 12:43PM

KPFK-Pacifica Radio Archives being sold off on ebay? O10 10:31AM

KPFK struggles without re-solutions O07 2:25PM

Problems with Measure M O05 5:24PM

Stop Circus Animal Suffering – Protestors Urge Audiences to Shun the Wild Animal Circus S07 5:57PM

Nuclear Shudown News Aufust 2016 A30 3:46PM

WIKIpedia is not what we readers Thought nor is it even current about Pacifica or KPFK A24 3:10PM

"KPFK has a $500,000 deficit " !! Can this be true? A19 6:10AM

Nuclear Shutdown News July 2016 A01 1:36PM

A 99-page report "Election fraud" from Election Justice USA A01 4:14AM

INDY's KPFK radio program being eliminated ? too ? J10 4:57PM

Bertolt Brecht Testifies Before the House Un-American Activities Committee (1947) 2 min J02 3:04PM

Pacifica-KPFK Archives, director resignation J18 4:50PM

SAVE KPFK & PACIFICA: VOTE IN THIS CRUCIAL ELECTION! J18 3:39PM

KPFK radio elections for LSB coming Quick ! J18 1:05PM

KPFK Local Station Board Elections In-Progress J13 11:31AM

Black Lives Matter Activist Jasmine Abdullah Sentenced Three Months in Jail on Attempted Lynching Charge J09 2:08AM

Why are the Park Rangers making it even more difficult for the homeless in Los Angeles? J04 3:11PM

Bernie Sanders in Lincoln Heights M23 8:23PM

Los Angeles Sit-In to Fight Voter Suppression M18 4:28AM

War Within California's 46th CD M13 11:42AM

NPR's David Greene & Alison Aubrey along with David Ludwig Shill For Factory Farm Eggs M13 7:55AM

2016 AT&T Shareholders engaged by Communications Workers of America D9 Activists M12 11:43PM
More Local News...
Other/Breaking News

Art About Privilege Censored on Facebook O23 3:16AM

Paraphysique de la folie O23 2:21AM

Vote if you want to serve on a jury. O22 2:37PM

Washington moves to silence WikiLeaks O22 2:12AM

The class struggle of th Libertarian presidential candidate Gary Johnson O22 2:09AM

What is behind the anti-Russia campaign in the US? O22 1:51AM

The Supposed "Omnipotence" of Politicians O21 10:52AM

USA, A NATION UNDER SEIGE O21 10:02AM

Philippines: Duterte's first 100 days O21 4:01AM

Fbi/police community is a threat to our people O20 11:24PM

The Shortwave Report 10/21/16 Listen Globally! O20 5:01PM

Film/TV Composer Megan Cavallari to Receive the FAHF Humanitarian Award O20 2:18PM

NYC Councilwoman sponsors ground-breaking bill prohibiting wild and exotic animal displays O19 10:22AM

Paraphysique de l'aidance O19 2:57AM

Hallmarks of f b i O18 9:43PM

Sylvia Opens October 21 at Odyssey Theatre; Tanna Frederick Stars O18 11:13AM

WELCHOME MATEO BARAK O18 8:40AM

What the Narcissists Have Done to Our Jobs and Health O18 4:48AM

Fbi as human monster O18 1:16AM

Fbi as human monster O17 11:50PM

Barbouzerie collusive O16 4:37AM

Pyongyang Retaliates for Killing of South Korean O15 8:38PM

Trump, Crooked Hillery (CH) and fbi/cia mass murderers & assassins O15 4:50PM

Ethics and the Profit System: Global Change of Values Necessary O15 1:14PM

DICHIARAZIONE DI GUERRA ALLO STATO MAFIA CAPITALECHIGI O15 6:55AM

News from geral O14 10:16PM

DARIO ACQUARIUS FO T.N.T O14 8:48AM

DARIO O14 1:18AM
More Breaking News...