Tell the NSA:
StopWatching.US
Features
•
latest news
•
best of news
•
syndication
•
commentary

Feature Categories



KILLRADIO
printable version - json version - email this article - view hidden posts - tags and related articles
by Angry LA Artist Friday, Jan. 24, 2014 at 7:40 PM
angrylaartist@gmail.com
This is a rebutal to the hypocrisy in the blogs at http://woodsmithe.com/blog, where they let a documented liar, Joseph Pitruzzelli, pat himself on the back for his noisy retail nightmare that is helping destroy for the Arts District for the actual artists.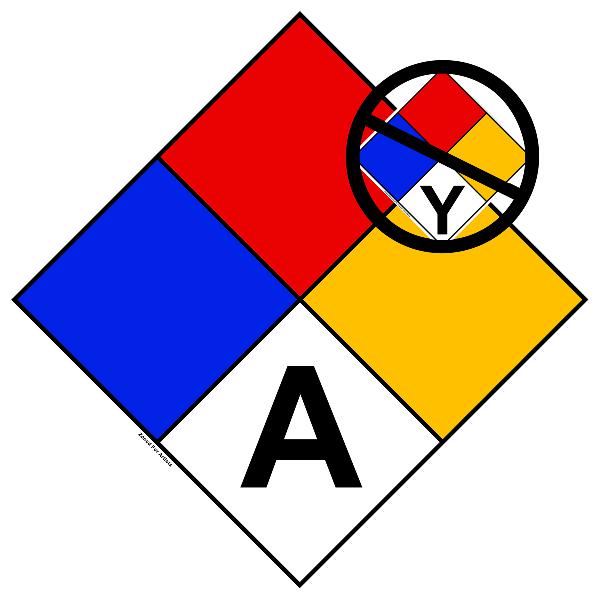 artistnoyups12x12.jpg, image/jpeg, 1200x1200
I was Joseph Pitruzzelli's neighbor when he moved into the arts district and opened Wurstkuche and I have to say that he and his sleazy cousin partner were nothing but a living nightmare for me and all the actual artist around them!! And that fact is very well documented at WurstkucheSucks.com and LAArtsDistrictBlogs.com!

Joseph Pitruzzelli and Tyler Wilson are self serving republicans jackasses that had absolutely no respect for their artist neighbors and literally drove me out of my long time studio, starting the very first week they arrived in the arts district. They were illegally using an actual long time Artist loft in a zoned AIR building direct between me and their restaurant as a noisy 24 hour commercial warehouse for their restaurant! Why is that okay? How does that make him a good neighbor in any way, shape or form?

Joseph Pitruzzelli and Tyler Wilson, the owners of Wurstkuche as well as developer Paul Solomon, were both cited by the city of Los Angeles for the illegal use of that legal Artist In Residence at 806 E. 3rd St.. But did they stop after being cited??? NO! Did they care how much they were disrupting their artist neighbors literally on a 24 hour basis?? NO! Not one bit. In fact, The manager informed me personally that Joseph Pitruzzelli and Tyler Wilson had a... and I quote: "Fuck David Attitude". That would be me. And that's exactly what they did on a daily basis for two years. Yet this hypocrite is featured in blogs as a good neighbor? You mean, now that it's all retail around them that have repalced the actual artist loft. That's what Joseph is happy about. Driving all the actual artist away. He is truly the anti-artist of the LA Arts District.

Even after Joseph Pitruzzelli lost a law suit by their artist neighbor, did he stop his illegal use of that loft? No! They appealed so they could continue to disrupt me and the entire neighborhood with there illegal use of that loft because it was convenient for them to use! How sleazy, self serving and republican is that? Or is that just a good neighbor in thye Arts District?

I was forced to live next Joseph Pitruzzelli's nightmare for two years and I'm appalled that anyone would think he is even close to any kind of good neighbor. The person you are praising disrupted my life and the arts district and I've been there since 1983.

Wurstkuche Sucks and so does Joseph Pitruzzelli and Tyler Wilson. They are the anti-artist of the LA Arts District and have done nothing to date to prove otherwise. They are NOT good neighbors for the Arts District! They have done nothing but bring noise, smoke and congestion to what was a creative neighborhood and they have driven the actual artists away!

They are not artist friendly and not the kind of neighbor I would curse on anyone except republicans like themselves! My experiance with Joseph Pitruzzelli and Tyler Wilson was worse then bad nightmare because they never let me sleep! And that lasted 2 years until I finally left what was my creative live work space!! A space that is now a retail clothing store priced for yuppies! That's the a-hole you are featuring in your "neighborhood" blogs. At least my blogs are real!
-David Goldner, Angry LA Artist

PS.... For all the hypocrites at LARABA, ask yourself why it was okay for your now X- rerpublican president to have arrive in the LA arts district, rent a ZONED AIR loft in an Artist's building full of actual artists, and then use it as a 24 hour commercial warehouse for there restaurant while he knowingly disrupted the lives of his artist neighbors with no conscience about it what so ever! Why was that okay? Been waiting for an answer for several years now.

Joseph Pitruzzelli and Tyler Wilson are self centered pork encased pigs and nothing has changed.
Report this post as:
Local News

black activista, white racists meet to discuss civil rights M01 12:55PM

Q: are we safely anonymous on Indy or can someone chose to find us for their personal ... F26 3:54PM

Meeting for upcoming April 4, Dr. King Workshop. F26 6:46AM

Race Discrimination in Los Angeles County F20 2:19PM

Indymedia being inundated by repeaters F14 11:38AM

Divestment defeated at UC Riverside F13 9:26PM

LA Workers Ask for Solidarity F09 8:51PM

Van Nuys Neighborhood Council Supports Hundreds of Residents F05 6:36PM

West Hollywood Police Department: "We Don't Need a Reason to Interrogate Pedestrians" F02 9:16PM

The Rent Crisis in Los Angeles F02 12:28PM

National Reparations Day at Tragniew Park in Compton , March 6 , 2014 J31 10:47PM

California Safe Schools Celebrates Pearl August Humanitarian Award Recipients J30 4:56AM

Taking over public areas by homeless means overuse not moderate fair-share-use J29 4:18PM

KPFK turmoils continue, this one comes from Christine Blosedale critics J29 12:50PM

Los Angeles Marches in the Second Global March Against Chemtrails & Geoengineering J25 9:15PM

Joseph Pitruzzelli, The Hypocrisy Never Ends. J24 7:40PM

The Anti-Artist of LA Arts District Joseph Pitruzzlli, Falsely Praised as "Good Neighbor". J23 8:50PM

Activist Sentenced to 2.5 Years for Wire Cutters J21 9:29AM

CITIZENS TO PICKET WEHO CITY COUNCIL J20 10:09PM

On MLK Day: Racist Bullying Cover-up In Riverside Dear Coach Rice J20 1:43PM

The Kelly Thomas Protest In Fullerton J19 2:34PM

Interview with Chuck MorseHe founded the Institute for Anarchist Studies J14 7:14PM

KPFK SECRECY, TURMOILS, CONFLICTS, OPAQUENESS, and HYPOCRISY too ? J13 5:27PM

Marx, White Supremacy and the Left J13 9:51AM

Fukushima Keeps Pouring Poisons Into Pacific J12 12:37PM

KPFK: self-destructing? or is it again the usual dysfunctioning? J10 6:01PM

Protesting Xavier Becerra's Support of TPP J10 5:53PM

John Dingler's "Ten Prosecuted Whistleblowers J09 8:09PM
More Local News...
Other/Breaking News

TTIP: A Tranatlantic Constitution of Corporations? M11 4:48AM

Paraphysique de la haine M11 3:07AM

Yatsenyuk Comes to Washington M11 12:50AM

Putin on Ukraine M11 12:48AM

Trade: Time for a New Vision, 20pp M10 5:14AM

US Private Military Contractors in Ukraine? M10 1:18AM

Heightened US/Russian Tensions M10 12:49AM

Paraphysique de la pathognomonie M09 11:43PM

Gerrard Winstanley Memes M09 2:34PM

The clash in Crimea is the fruit of western expansion M09 11:34AM

Big Lies Drown Out Truth M08 11:56PM

Israel Denies 45,000 Palestinians Water M08 11:54PM

CASTORIADIS. THE HUNGARIAN REVOLUTION .pdf M08 9:33PM

CASTORIADIS. THE HUNGARIAN REVOLUTION .pdf M08 9:24PM

The Snowdown - Wikileaks - Sibel Edmonds - Whistleblower Effect By Zahir Ebrahim M08 8:46PM

Walking the New Broadway M08 5:40PM

Spring 2014 National Immigrant Solidarity Network Monthly News Alert! M08 11:21AM

Israel Hypes Nonexistent Iranian Threat M08 12:01AM

Putin v. Obama: Geopolitical Opposites M06 11:57PM

Talking Peace While Waging War M06 11:49PM

Ongoing Operation Gladio Redux in Pakistan Written by Zahir Ebrahim M06 8:59PM

The Shortwave Report 03/07/14 Listen Globally! M06 4:16PM

Propaganda War on Russia M05 11:52PM

Evidence Shows Kiev Putschists Recruited Euromaidan Snipers M05 11:51PM

Global turn-around: to persuade Western Powers to adopt 'bottom-up' ethical human rights. M05 3:04AM

Crisis in Ukraine M05 12:08AM

Media Scoundrels on the Wrong Side of History M04 11:50PM

California Drought: Is this the big one? M04 4:28PM
More Breaking News...