Tell the NSA:
StopWatching.US
Features
•
latest news
•
best of news
•
syndication
•
commentary

Feature Categories



KILLRADIO
printable version - json version - email this article - view hidden posts - tags and related articles
by Angry LA Artist Friday, Jan. 24, 2014 at 7:40 PM
angrylaartist@gmail.com
This is a rebutal to the hypocrisy in the blogs at http://woodsmithe.com/blog, where they let a documented liar, Joseph Pitruzzelli, pat himself on the back for his noisy retail nightmare that is helping destroy for the Arts District for the actual artists.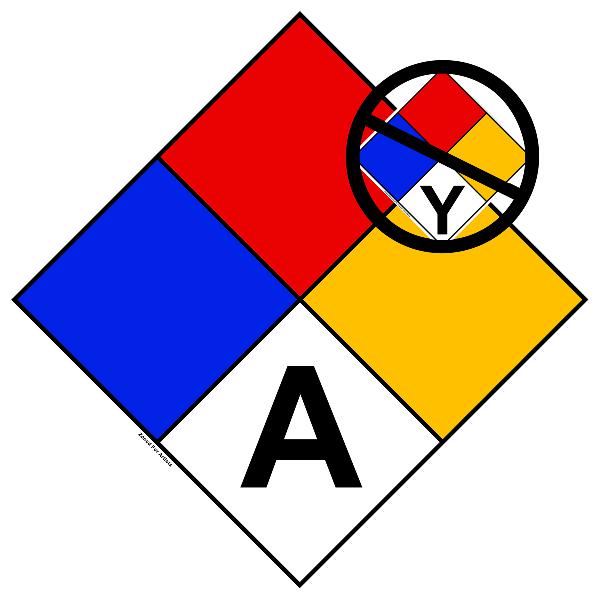 artistnoyups12x12.jpg, image/jpeg, 1200x1200
I was Joseph Pitruzzelli's neighbor when he moved into the arts district and opened Wurstkuche and I have to say that he and his sleazy cousin partner were nothing but a living nightmare for me and all the actual artist around them!! And that fact is very well documented at WurstkucheSucks.com and LAArtsDistrictBlogs.com!

Joseph Pitruzzelli and Tyler Wilson are self serving republicans jackasses that had absolutely no respect for their artist neighbors and literally drove me out of my long time studio, starting the very first week they arrived in the arts district. They were illegally using an actual long time Artist loft in a zoned AIR building direct between me and their restaurant as a noisy 24 hour commercial warehouse for their restaurant! Why is that okay? How does that make him a good neighbor in any way, shape or form?

Joseph Pitruzzelli and Tyler Wilson, the owners of Wurstkuche as well as developer Paul Solomon, were both cited by the city of Los Angeles for the illegal use of that legal Artist In Residence at 806 E. 3rd St.. But did they stop after being cited??? NO! Did they care how much they were disrupting their artist neighbors literally on a 24 hour basis?? NO! Not one bit. In fact, The manager informed me personally that Joseph Pitruzzelli and Tyler Wilson had a... and I quote: "Fuck David Attitude". That would be me. And that's exactly what they did on a daily basis for two years. Yet this hypocrite is featured in blogs as a good neighbor? You mean, now that it's all retail around them that have repalced the actual artist loft. That's what Joseph is happy about. Driving all the actual artist away. He is truly the anti-artist of the LA Arts District.

Even after Joseph Pitruzzelli lost a law suit by their artist neighbor, did he stop his illegal use of that loft? No! They appealed so they could continue to disrupt me and the entire neighborhood with there illegal use of that loft because it was convenient for them to use! How sleazy, self serving and republican is that? Or is that just a good neighbor in thye Arts District?

I was forced to live next Joseph Pitruzzelli's nightmare for two years and I'm appalled that anyone would think he is even close to any kind of good neighbor. The person you are praising disrupted my life and the arts district and I've been there since 1983.

Wurstkuche Sucks and so does Joseph Pitruzzelli and Tyler Wilson. They are the anti-artist of the LA Arts District and have done nothing to date to prove otherwise. They are NOT good neighbors for the Arts District! They have done nothing but bring noise, smoke and congestion to what was a creative neighborhood and they have driven the actual artists away!

They are not artist friendly and not the kind of neighbor I would curse on anyone except republicans like themselves! My experiance with Joseph Pitruzzelli and Tyler Wilson was worse then bad nightmare because they never let me sleep! And that lasted 2 years until I finally left what was my creative live work space!! A space that is now a retail clothing store priced for yuppies! That's the a-hole you are featuring in your "neighborhood" blogs. At least my blogs are real!
-David Goldner, Angry LA Artist

PS.... For all the hypocrites at LARABA, ask yourself why it was okay for your now X- rerpublican president to have arrive in the LA arts district, rent a ZONED AIR loft in an Artist's building full of actual artists, and then use it as a 24 hour commercial warehouse for there restaurant while he knowingly disrupted the lives of his artist neighbors with no conscience about it what so ever! Why was that okay? Been waiting for an answer for several years now.

Joseph Pitruzzelli and Tyler Wilson are self centered pork encased pigs and nothing has changed.
Report this post as:
Local News

In LA, San Diego, Sacramento and 147 Other Cities, McD And Other Fast Food Workers Picket S05 1:08PM

Did LA pro-Israel group conceal right-wing identity from Hollywood celebs and media? S04 11:39AM

Stop Circus Animal Suffering – Protestors Urge Audiences to Shun the Wild Animal Circus S02 4:49PM

Anti-blackracism in the U.S. S01 12:10PM

New Zine on Activist Collective Living A29 9:19AM

LA Fields Two Marches Against Police Executions Photoset 2 of 2 A21 9:09PM

LA Fields Two Marches Against Police Executions Photoset 1of 2 A21 7:01PM

Running Down the Walls 2014 A20 8:48PM

Weaving the Past: Journey of Discovery Extends Exclusive Engagement A19 3:37PM

Los Angeles Declares "Hands Up!" in Peaceful Protest of LAPD Murder of Ezell Ford A18 4:09AM

Ezell Ford and Ferguson Solidarity A17 6:35PM

Family and Supporters of #Justice4Fords Protest LAPD Execution of Ezell Ford in South L.A. A17 2:49PM

Southern California Swarms to Save the Bees in Solidarity with Honey Bee Day Around the Gl A17 5:30AM

L.A Supports August 2nd International Gaza Protest Photoset 4 A05 7:03PM

L.A Supports August 2nd International Gaza Protest Photoset 3 A05 6:45PM

More about KPFK via Pacifica turmoils A05 6:29PM
More Local News...
Other/Breaking News

War Winds Near Gale Force S17 4:31AM

Stop Circus Animal Suffering – Protestors Urge Audiences to Shun the Wild Animal Circus S16 12:14PM

Kiev Grants Donbas Limited Special Status: Hold the Cheers S16 12:13PM

Nuclear Bomb Witness, Mobile Audit Club Daily Forewords, ISIS good Sissies like Reid Fag, S16 10:15AM

police training problem S16 8:19AM

How Neoliberalism Gained Hegemony S16 7:11AM

Dreaming War, Threatening Humanity S16 5:56AM

18 Ways AntiHealth Departments Connected To Drug Co. Pawns In The CDC Do Harm S15 2:59PM

Israel's Genocidal War on Palestine Without End S15 1:55PM

Israeli Persecution of Palestinians Unrelated to Defense S15 7:48AM

Beat the Heat S14 6:32PM

Israeli High Crimes Against Peace Examined S14 1:30PM

Russell Tribunal on Ukraine S14 10:16AM

TISA versus Public Services S14 9:29AM

Russia Denounces New Western Sanctions S14 6:13AM

I demand right to inform Chch post-quake victims of human rights truth and ethical plan. S13 6:28PM

Abbas Blocks Israeli War Crimes Investigation S13 1:20PM

Wolf Patrol enters Yellowstone backcountry to document and protest Montana wolf hunt S13 8:45AM

3 More NW Illinois Counties Show Insect Resistance to Monsanto's GMO Bt Corn S13 8:00AM

IDF Soldiers Denounce Israeli High Crimes Against Peace S13 6:45AM

Mustafa Barghouti on Operation Protective Edge S13 3:41AM

Jewish Voice for Peace= Jewish voice for Hamas? S12 11:37PM

Artists, Actors and the creative Community for Israel S12 11:22PM

Marijuana – A Real Danger to Young Lives S12 2:53PM

Washington Hawks Want Greater Middle East Spending S12 2:38PM

MSM Ignore International and Constitutional Law S12 11:34AM

How to Combat ISIS Without War S12 10:37AM

Modus operandi de l'apocope S12 12:51AM
More Breaking News...