Tell the NSA:
StopWatching.US
Features
•
latest news
•
best of news
•
syndication
•
commentary

Feature Categories



KILLRADIO
printable version - json version - email this article - view hidden posts - tags and related articles
by Angry LA Artist Friday, Jan. 24, 2014 at 7:40 PM
angrylaartist@gmail.com
This is a rebutal to the hypocrisy in the blogs at http://woodsmithe.com/blog, where they let a documented liar, Joseph Pitruzzelli, pat himself on the back for his noisy retail nightmare that is helping destroy for the Arts District for the actual artists.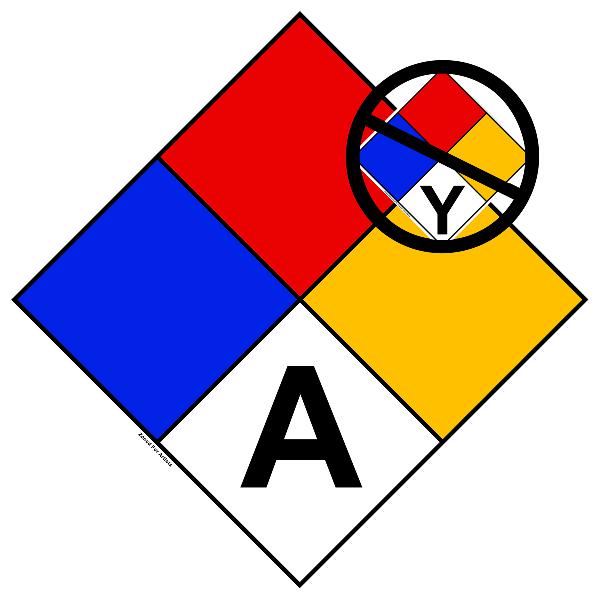 artistnoyups12x12.jpg, image/jpeg, 1200x1200
I was Joseph Pitruzzelli's neighbor when he moved into the arts district and opened Wurstkuche and I have to say that he and his sleazy cousin partner were nothing but a living nightmare for me and all the actual artist around them!! And that fact is very well documented at WurstkucheSucks.com and LAArtsDistrictBlogs.com!

Joseph Pitruzzelli and Tyler Wilson are self serving republicans jackasses that had absolutely no respect for their artist neighbors and literally drove me out of my long time studio, starting the very first week they arrived in the arts district. They were illegally using an actual long time Artist loft in a zoned AIR building direct between me and their restaurant as a noisy 24 hour commercial warehouse for their restaurant! Why is that okay? How does that make him a good neighbor in any way, shape or form?

Joseph Pitruzzelli and Tyler Wilson, the owners of Wurstkuche as well as developer Paul Solomon, were both cited by the city of Los Angeles for the illegal use of that legal Artist In Residence at 806 E. 3rd St.. But did they stop after being cited??? NO! Did they care how much they were disrupting their artist neighbors literally on a 24 hour basis?? NO! Not one bit. In fact, The manager informed me personally that Joseph Pitruzzelli and Tyler Wilson had a... and I quote: "Fuck David Attitude". That would be me. And that's exactly what they did on a daily basis for two years. Yet this hypocrite is featured in blogs as a good neighbor? You mean, now that it's all retail around them that have repalced the actual artist loft. That's what Joseph is happy about. Driving all the actual artist away. He is truly the anti-artist of the LA Arts District.

Even after Joseph Pitruzzelli lost a law suit by their artist neighbor, did he stop his illegal use of that loft? No! They appealed so they could continue to disrupt me and the entire neighborhood with there illegal use of that loft because it was convenient for them to use! How sleazy, self serving and republican is that? Or is that just a good neighbor in thye Arts District?

I was forced to live next Joseph Pitruzzelli's nightmare for two years and I'm appalled that anyone would think he is even close to any kind of good neighbor. The person you are praising disrupted my life and the arts district and I've been there since 1983.

Wurstkuche Sucks and so does Joseph Pitruzzelli and Tyler Wilson. They are the anti-artist of the LA Arts District and have done nothing to date to prove otherwise. They are NOT good neighbors for the Arts District! They have done nothing but bring noise, smoke and congestion to what was a creative neighborhood and they have driven the actual artists away!

They are not artist friendly and not the kind of neighbor I would curse on anyone except republicans like themselves! My experiance with Joseph Pitruzzelli and Tyler Wilson was worse then bad nightmare because they never let me sleep! And that lasted 2 years until I finally left what was my creative live work space!! A space that is now a retail clothing store priced for yuppies! That's the a-hole you are featuring in your "neighborhood" blogs. At least my blogs are real!
-David Goldner, Angry LA Artist

PS.... For all the hypocrites at LARABA, ask yourself why it was okay for your now X- rerpublican president to have arrive in the LA arts district, rent a ZONED AIR loft in an Artist's building full of actual artists, and then use it as a 24 hour commercial warehouse for there restaurant while he knowingly disrupted the lives of his artist neighbors with no conscience about it what so ever! Why was that okay? Been waiting for an answer for several years now.

Joseph Pitruzzelli and Tyler Wilson are self centered pork encased pigs and nothing has changed.
Report this post as:
Local News

MDRC's Rent Reform Assault: Section 8 tenants vs. affordable housing industry J24 12:24AM

Obama at LA Trade Tech J23 3:23PM

Los Angeles Joins World Wide Protest Against Israeli Aggression J22 6:33PM

Los Angeles Joins World Wide Protest Against Israeli Aggression J22 5:48PM

Los Angeles Joins World Wide Protest Against Israeli Aggression J22 5:28PM

Protest Israeli Shelling of Gaza J21 1:58AM

#SaveTheInternet Rally J20 11:24AM

PACIFICA is shify-ing more J18 8:55PM

Radical Women Study Group J16 4:43PM

KIDS REPLANT WILSHIRE FRUIT TREES UPROOTED BY VANDALS J16 2:34PM

Emails Needed by Thursday, July 17 to Save the South Central Farm (Again) J15 4:40PM

Is AFT Pres Weingarten On The Take? J12 7:45AM

LA Living in Vehicle Law Found UnConstitutional J11 12:22PM

KPFK News covers the Che Cafe struggle J10 9:33PM

Public Comment on South Central Farm Site J07 10:44PM

Successful Protest at new Burbank Hobby Lobby on 4th J06 5:17PM

Protesters Violently Arrested in Murietta J05 12:44AM

Gallery Opening Highlights Journalist's Creativity, Insights, and Passions J03 11:52AM

Indymedia On Air - Che Cafe show J02 10:27AM

Save the Che: Letter from Zack de la Rocha J29 8:47PM

Political Thriller Citizen Koch Premieres in Los Angeles J28 2:35AM

Veteran and Families of Military hold Press Conference J18 7:36AM

Furious Homeowners Occupy Lobby of Fannie Mae in Pasadena J16 4:15AM

Change Links Revival J12 12:09PM

Election Day with Occupy Los Angeles: Know Your Rights Juror Education Rally J05 9:39PM

United We Stand Festival Ignites a Wave of Action for Indy Journalists and Active Citizens J05 7:36PM

San Pedro Born Activist Yuri Kochiyama Dies J02 12:04PM
More Local News...
Other/Breaking News

Panthers in the Hole: French Angola 3 Book Illustrates US Prison Crisis J27 12:13PM

¡Abajo las nuevas exacciones criminales de Israel! J27 11:41AM

Who declares themselves to be the ultimate-only-valid-authority here on current wars elsew J27 11:11AM

looks ok to me... J27 10:32AM

Down with the latest criminal abuses by the Israeli State! J27 10:21AM

THE BOOK OF JOSHUA | ZIONAZIS J26 9:52PM

Video: Left Forum on Thomas Paine 1 hr, 23 min J26 4:21PM

Surpopulation et paupérisation J26 9:13AM

AVAAZ_GAZA_war crimes J26 8:07AM

Israeli-Palestinian Science Organization (IPSO) Struggles for Peace J26 8:02AM

Snake Valley Festival in Baker NV fights SNWA 'Water Grab' J26 6:59AM

Nuclear Bomb LA 1983, Revelations tortured Witness Recovers from 14 year coma J25 7:52PM

The Shortwave Report 07/25/14 Listen Globally! J24 5:00PM

Come for the education, Stay for the fun at the OC Health & Wellness Fair J23 10:59PM

Philippine president signs law requiring tobacco companies to put graphic health warnings J23 3:55AM

Rockets found in Gaza school J22 10:57PM

Statement on the Gaza Genocide J22 8:32PM

Capitalism and War: Pope Francis J22 4:18AM

Geekouts Link's for June and July 2014 J22 1:14AM

ADI holds Week of Action Against Circus Suffering J21 11:41AM

phantom protests J21 7:35AM

Précis de la tyrannie ou les 64 bourgeoisies J21 3:32AM

The Abiding Economics of John Kenneth Galbraith J19 3:19PM

The Word J18 1:12PM

Burn Cut Poison: Toxic Trillion Dollar Cancer Industrial Complex Of Radiation, Surgery, Ch J18 10:17AM

Abrégé de déictique J18 2:04AM

The Shortwave Report 07/18/14 Listen Globally! J17 2:54PM

carta a mi hija J17 1:40PM
More Breaking News...