Tell the NSA:
StopWatching.US
Features
•
latest news
•
best of news
•
syndication
•
commentary

Feature Categories



KILLRADIO
printable version - js reader version - email this article - view hidden posts - tags and related articles
by Emilio José Lemos de Lima Friday, Mar. 08, 2013 at 5:26 PM
emiliojoselemosdelima@gmail.com
If there was an indicator to measure the degree of sovereignty, autonomy and independence of a nation, the development of the local film industry would certainly have a great weight in it.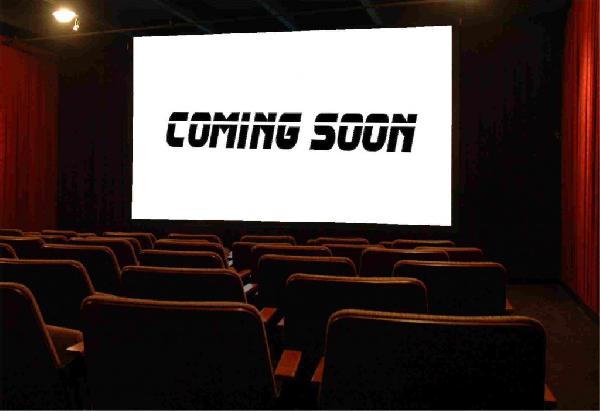 comingsoon.jpg, image/jpeg, 1024x703
The film industry is the way?

The world of cinema, both with regard to its production, and in terms of their distribution and exhibition, is changing rapidly, due to the arrival on the scene of a powerful and diverse range of new technologies.

The cable TV, satellite television, the movies "downloaded" by broadband, the cd-rom, dvd and the extraordinary power of the U.S. film industry are the main agents of this change, with regard to distribution and exhibition.

In film production itself, the convergence of digital and computational tools with conventional technologies, provides a veritable explosion of new creative possibilities.

So any purposeful approach to the theme of the film industry, more than cautious, needs to be very structured and consistent, and charge itself a great capacity for adjustment and improvement.

It is also for this reason that I understand essential to create a Brazilian Cinema Company, able to oversee the development of national cinema, contributing to the improvement of the internal distribution of national films, to support BNDS with financial feasibility studies of cinematographic works, and producers, directors and artists with adequate disclosure of releases.

Insurers also need to participate in this effort, first lending the utmost rigor to the mentioned studies of financial viability and then ensuring that the resources of BNDS stay protected, thus covering the difference between production costs and box office results, in cases of negative performance.

This proposed Brazilian Cinema Company, needs to have a technical staff to support the strategic decisions that the national cinema and Brazil need to take.

For example: the Brazilian structure of exhibition, intensely concentrated in shopping centers of the country and at the mercy of an equally intense process of concentration of incomes that struck our country in recent decades, until 2003, and especially designed for the interests and for the comfort of the international film industry, with just over 2090 screens exhibiting an expensive cinema inaccessible to the crowd, obviously does not serve a project of industrial development and affirmation of nationality.

Here we go: with a population close to 190 million people and only just over 2,000 theaters, in Brazil we have a potential and hypothetical audience of 95,000 persons for each of these rooms.

In the U.S., with nearly 300 million inhabitants, there are about 20,000 theaters with 15,000 people for each one.

In Portugal, with about 10 million people, just over 500 theaters, which gives us an average of 20,000 people per room.

We need (do we?) to build 7500 theaters to achieve the Portuguese standard.

We know that, unlike, at the time and according to data from Minc that you can see here (industriaeagricultura.blogspot.com), the cinema network is shrinking, in Brazil, most likely due to rightly mentioned tools like televisions, computers and DVD.

Seven thousand five hundred (7500) theaters would cost (will cost?) R $ 2.25 billion, which is absolutely not a sum misplaced, weighted figures from the Union budget, the numerous benefits achieved (sales, jobs, cultural assertiveness, independence) and speed with which the film industry usually recover the investments made.

However, which criteria will guide the implementation of these theaters? You must take the national cinema to all Brazilians, and to other nations, but doing it with financial viability and profitability.

Is this of the theaters the best choice to do it?

There are more than 5,000 Brazilian municipalities. Each of these should have a theater? We should implement hybrid criteria?

Each of these rooms will employ 11 people, which is fabulous in terms of social and economic development, but is there place to deploy rooms that can not absorb the costs themselves?

When in doubt about the feasibility of a new room, it makes more sense to invest in film production, where for every million reais invested are achieved 160 new jobs, paying almost double the national average.

However, if these new films produced do not have proper disclosure and distribution, good cheer numbers as exposed in the previous paragraph necessarily will diminish.

The truth is that a large number of Brazilians now watch movies "downloaded" from the internet, also recorded on cd-rom or dvd and do that for economic reasons, for convenience, for lack of theaters and even because of dissatisfaction with programming offered.

Digital optical reading media such as DVD and CD-ROM, used in thousands and millions of copies in the industrialization of Brazilian films, will cost pennies each, and will provide millionaire profitability if properly publicized and distributed.

Dear reader friend: 36,000,000 Brazilians are connected to the internet and so already watched clips, videos and many of the films themselves, directly on their computer screens.

I have no statistics on the number of DVD players operating in the country, but you reader have any questions about the order of magnitude involved?

Indeed, sales of these devices will multiply even more, from the implementation of this proposal.

What I am showing you is that the potential market set by the sum of DVD players and personal computers connected to the Internet is enormously greater than the number of seats offered by the network of theaters operating in our country that does not total 700,000 seats.

Produced at millions of copies, costing pennies each, distributed throughout the country by the Brazilian Film Company and commercialized by legions of heroic fighters of the streets called Street Vendors, these copies are the biggest deterrent to piracy, will enhance the income and dignity of this micro-marketers, will take the national cinema to innumerable Brazilians and to other people, and, sold at popular prices, will make billionaire the Brazilian Film Industry and turn it in a sector able to fulfill its strategic role of consolidating a democratic and plural national identity and of compromising our population with a well-argued and well-supported national project.

It is worth mentioning here that the idea stems from successful experiences carried out in Nigeria, Ghana and Brazilian Pará, being confined its originality at the initiative of proposing a mixed economy company, under the control of the Brazilian State, also integrating other several shareholders, for organizing, coordinating and providing technical consistency to the project.

The Brazilian Cinema Company will be able to decide where they can safely be deployed a new movie theater. To check the financial viability of a particular film project, so zero or minimize the risk of BNDS in lending with suitable profile to rhythms and terms of production and recovery of investments of Brazilian Film Industry, but also to promote the appropriate dissemination to each new release, so as to increase the chances of commercial success.

More than anything, the Brazilian Cinema Company will need to be able to conduct in mutually fertilizing and creative parallel, these two lines of distribution and exhibition here outlined and proposed, to ensure the best use of every penny invested in the film industry, reaching the best results in generation of employment opportunities, the flowering of intelligence, national identity and profitability.

If there was an indicator to measure the degree of sovereignty, autonomy and independence of a nation, the development of the local film industry would certainly have a great weight in it.

Let us not forget also that "losing" only for the armaments industry, the U.S. film industry earns more than 200 billion dollars a year and is largely responsible for the extraordinary influence that nation reaches along the others.

Dilma Rousseff and Marta Suplicy study the case under the new Brazilian industrial policy.

voltaaomundopresidenta.blogspot.com
Report this post as:
Local News

Foreclosure Victims Occupy Senate Stump Speech of Kamala Harris M21 4:58AM

LA Nakba Anniversary protest at the Israel Consulate M19 12:56AM

Long Beach Police Execute Unarmed Teen Hector Morejon on Suspicion Of Trespassing M15 6:08AM

Eagle-Con 2015 at Cal State L.A. M13 4:15PM

Brendon Glenn Dies and Venice S/Weeps M08 7:45PM

JOIN CLASS ACTION LAWSUIT AGAINST RONALD L. HAVNER JR's PREDATORY BUSINESS, PUBLIC STORAGE M08 4:48PM

Councilmember Bonin Calls People of Venice Outraged by Police Murder "Outside Agitators" M08 10:45AM

May Day March, LA 2015 M07 7:33PM

LA Progressive: Ref Rodriguez—What the PUC Is Going on Here? M05 11:26PM

L.A. Stands in Solidarity with Australian Aborigines M05 11:12AM

KPFK'S rep to Pacific Bd Whitleblower -being kicked out ...plse sign petiton here M04 2:38PM

Families Protest Abusive Foreclosure Practices of Wells Fargo Bank A26 10:37AM

How is CCSA's Ref Rodriguez hiding his billionaire and ideologue contributors? A21 12:08PM

What drives charter profiteer Ref Rodriguez? A21 12:04PM

Los Angeles Artist Threatens 40 Million Dollar Law Suit for Public Storage Illegal Auction A20 4:08PM

RAC-LA Community Center Grand Opening A20 1:44PM

KPFK and Pacifica- woes unrelenting... A19 4:20PM

RAC-LA Community Center Badly Needs Your Support A14 10:09PM
More Local News...
Other/Breaking News

Washington Wages War on International Soccer M28 3:56AM

ATTO INQUISIZIONE REGNANS IN EXCELSIS M28 3:04AM

Four Winds of March Against Monsanto Los Angeles Take The Streets of Hollywood M27 2:49PM

Reinvented War Criminal Tony Blair Resigns As Middle East Envoy M27 11:47AM

Obama Memorial Day Big Lies M27 11:25AM

World Be Advised M27 10:50AM

19 Ways the USDA Kills People, Animals, Birds, And/Or Trees M27 10:22AM

Bernie Sanders: Populist or Opportunist? M27 7:49AM

G7 Finance Ministers Focus on Growth in Face of High Debt M27 7:26AM

Israel Wants 50% Increase in US Provided Military Aid M27 4:29AM

Abduction, Torture and Summary Killings of Palestinians by Hamas M26 10:44PM

Risks and Opportunities for Consumer Welfare, 56 pp M26 10:47AM

Mission Creep in Syria M26 10:46AM

Netanyahu's Sham Settlement Bloc Boundaries Proposal M26 10:25AM

China's Military Strategy M26 7:27AM

The Battle for Jobs M26 4:43AM

Sham Yemen Peace Conference Postponed M26 4:33AM

Trapps de la domination, trapps de l'aliénation M25 11:05PM

USA, fbi, et al Crimes Against Humanity M25 9:19PM

Netanyahu Appoints Right-Wing Extremist to Head Israel's Diplomatic Corps M25 11:33AM

Venezuelan/Palestinian Relations: Based on Brotherhood, Solidarity and Mutual Support M25 9:27AM

Propaganda Accompanies Kiev's Buildup for Escalated Aggression M25 7:35AM

Washington Created the Islamic State (ISIS) M25 4:45AM

Paraphysique de la naissance M24 11:15PM

fbi/Gestapo M24 12:34PM

Netanyahu: Hate-Mongering Racist, Mass Murderer, Serial Liar M24 11:27AM

US-Supported Islamic State Terrorists Seize Palmyra M24 9:31AM

Grand Theft Poroshenko M24 7:35AM
More Breaking News...