Tell the NSA:
StopWatching.US
Features
•
latest news
•
best of news
•
syndication
•
commentary

Feature Categories



KILLRADIO
printable version - json version - email this article - view hidden posts - tags and related articles
by Satur C. Ocampo Friday, Mar. 08, 2013 at 3:20 AM

One can understand Andres Bautista's deep frustration in wanting to abolish the Presidential Commission on Good Government, which he has headed since October 2010, although — or because — it has failed to accomplish its two-pronged mandate, 27 years after President Cory Aquino created the PCGG through Executive Order No. 1.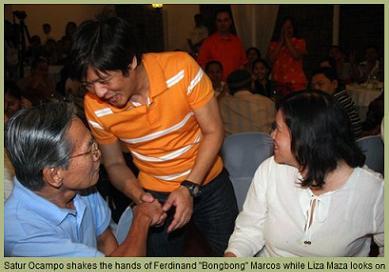 1-satur-ocampo-bayan-muna-liza-maza-gabriela-women-bongbong-marcos.jpg, image/jpeg, 389x272

The mandate: to recover an estimated $10 billion in ill-gotten wealth, amassed and stashed away by Ferdinand Marcos, his wife Imelda, and his cronies during his 14-year dictatorship, and to prosecute them accordingly. (Marcos died in Hawaii on Sept. 28, 1989.)

The PCGG claims to have recovered $4 billion in cash and assets, about half the estimated loot.

However, the PCGG has been losing the court battles in more than 200 cases it filed against the Marcos heirs and cronies. Bautista attributes this losing streak to two factors: 1) the cases "were weak from the very start," and 2) "our justice system is flawed."

An added factor, Bautista laments, is that the Marcos heirs are "back in power" and they "have the resources to go head-to-head with us in respect to litigation." What compounds Bautista's anguish is that, in all probability, the resources that the Marcoses use is the purloined wealth the PCGG has failed to recover.

(Imelda is now congresswoman of Ilocos Norte, daughter Imee is governor of the province. And son Ferdinand "Bongbong" Jr. is a senator who makes no bones about his ambition to become president.)

Although Bautista has assured that the hunt for the remaining ill-gotten wealth should continue, he has also said that the PCGG remains "open to a compromise agreement with the Marcos family."

This is a dismaying proposition, to say the least. Any compromise agreement — conditioned on the dropping of all cases against the Marcoses, as Imelda has insisted — would not only be a financial and political loss to the government.

A compromise agreement would mean the Marcoses win on two counts: they would go scot-free and they would retain a big chunk of the wealth that must be returned to the people, from whom it was stolen.

Most painfully, a compromise settlement would be a brazen insult to the Filipino people who struggled hard and sacrificed thousands of lives — mostly in the underground struggle — against the Marcos dictatorship until its overthrow in February 1986.

The fact is that, throughout a succession of presidents who either encouraged or tolerated it, the PCGG has attempted to forge compromise agreements with the Marcoses:

• On Dec. 28, 1993 the PCGG proposed to split some $400 million in ill-gotten wealth, 75-25%, in favor of the government. The Supreme Court declared the agreement invalid on Dec. 9, 1998.

• On Sept. 13, 1995 the PCGG, along with the American lawyer Robert Swift who represented the plaintiffs in the class-action suit already won against Marcos in a US district court, entered into an agreement for a $100-million settlement in exchange for dropping the suit. President Ramos was deterred from approving it because the plaintiffs belonging to Selda condemned the agreement as illegal and immoral.

• On February 25, 1999 President Estrada's administration tried to forge another 75-25 sharing agreement among the government, Imelda and Swift. The agreement was aborted because of strong popular opposition to it, along with Estrada's proposal to bury Marcos at the Libingan ng mga Bayani.

• Under the Arroyo government, the PCGG again attempted but failed, due to public opposition, to enter into a compromise agreement with Imelda.

To my mind, the root cause of the problem has been the failure of every administration — from Cory's to her son, P-Noy's — to assert the political will to go hammer-and-tongs after the Marcoses.

Ironically it was Cory, towards the end of her six-year term, who first allowed the dictator's heirs and cronies to return to the Philippines in 1991. Ramos, who succeeded her, sustained that initiative.

Cory allowed the Marcoses to come back purportedly as a gesture towards national reconciliation. But hadn't she declared that national reconciliation must be based on justice? Until lately, P-Noy was still repeating the same line — without any clear positive action — that justice must be attained for those who suffered under the Marcos dictatorship.

Bongbong, in a recent interview by American journalist Jackie Dent, gleefully narrates that when he arrived at the NAIA he felt so welcomed that he called Imelda by phone and told her:

"Mom, it's time to come home. We will walk the streets. Nobody is going to hurt us." And sure enough, he added, "when she came home, people were out in the streets cheering her."

Imelda ran unsuccessfully for president against Ramos and others in 1992. After that she ran and won a congressional seat for Leyte, her home province (today she claims Ilocos Norte as her province). Her children followed suit thereafter and won. With unalloyed hubris, Bongbong gloats:

"If people believed that the family deserved to be punished and jailed, various members of the clan would not keep getting voted back into office."

How sad that, for lack of political will at the very top, the avowed quest for justice has turned this way.



Report this post as:


by Satur C. Ocampo Friday, Mar. 08, 2013 at 3:20 AM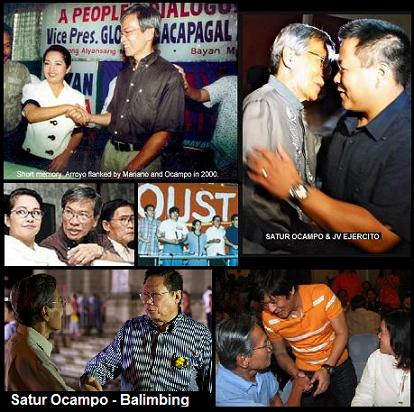 2-bayan-muna-balimbing-satur-ocampo-trapo.jpg, image/jpeg, 414x412

Report this post as:


by Satur C. Ocampo Friday, Mar. 08, 2013 at 3:20 AM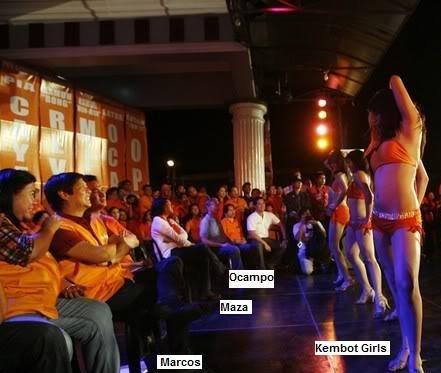 3-satur-ocampo-bayan-muna_marcos-liza-maza-gabriela-womens-party.jpg, image/jpeg, 441x373

Report this post as:


by Satur C. Ocampo Friday, Mar. 08, 2013 at 3:20 AM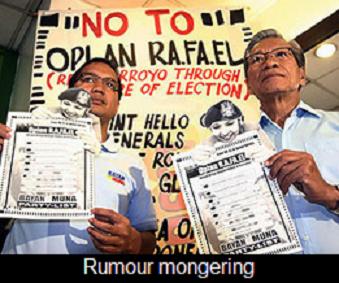 4-bayan-muna-teddy-casino-satur-ocampo-rumour-mongering.jpg, image/jpeg, 339x283

Report this post as:


by Satur C. Ocampo Friday, Mar. 08, 2013 at 3:20 AM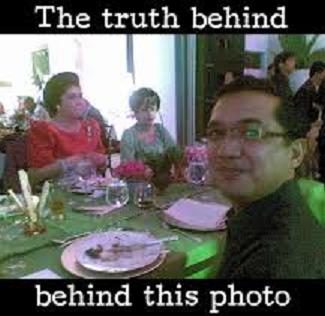 5-bayan-muna-teddy-casino-imelda-marcos.jpg, image/jpeg, 325x316
Report this post as:
Local News

Los Angeles Declares "Hands Up!" in Peaceful Protest of LAPD Murder of Ezell Ford A18 4:09AM

Ezell Ford and Ferguson Solidarity A17 6:35PM

Family and Supporters of #Justice4Fords Protest LAPD Execution of Ezell Ford in South L.A. A17 2:49PM

Southern California Swarms to Save the Bees in Solidarity with Honey Bee Day Around the Gl A17 5:30AM

L.A Supports August 2nd International Gaza Protest Photoset 4 A05 7:03PM

L.A Supports August 2nd International Gaza Protest Photoset 3 A05 6:45PM

More about KPFK via Pacifica turmoils A05 6:29PM

L.A Supports August 2nd International Gaza Protest Photoset 2 A05 6:23PM

L.A Supports August 2nd International Gaza Protest Photoset 1 A05 11:36AM

Demonstration in Support of Persecuted Christians Saturday A02 10:40AM

Water in California - info proliferated now is dubious J28 5:04PM

Pacifica clearly endangered. Reposting info here: J28 2:34PM

Video: Occupy Love (2013), 1 hr 19 min J28 4:43AM

Who declares themselves to be the ultimate-only-valid-authority here on current wars elsew J27 11:11AM

MDRC's Rent Reform Assault: Section 8 tenants vs. affordable housing industry J24 12:24AM

Obama at LA Trade Tech J23 3:23PM

Los Angeles Joins World Wide Protest Against Israeli Aggression J22 6:33PM

Los Angeles Joins World Wide Protest Against Israeli Aggression J22 5:48PM

Los Angeles Joins World Wide Protest Against Israeli Aggression J22 5:28PM

Protest Israeli Shelling of Gaza J21 1:58AM

#SaveTheInternet Rally J20 11:24AM
More Local News...
Other/Breaking News

Kiev's Dirty War A20 12:09PM

Clinton, Obama and the New Era of American Empire A20 11:12AM

Failure in Cairo A20 3:02AM

Weaving the Past: Journey of Discovery Extends Exclusive Engagement A19 3:37PM

Thinkers replaced by Social Controllers on massive scale. A19 6:11AM

Gaza Ceasefire Extended A19 6:05AM

8 Things to Know About the Iraq Crisis A19 4:58AM

Huge Rescue Mission Launched in Peru to Save Suffering Circus Animals A18 3:47PM

III ANARCHIST AND PUNK FILM FESTIVAL - SÃO PAULO – BRASIL A18 1:47PM

Russia: Waging Peace in Ukraine A18 10:41AM

Promoting Confrontation with Russia A18 4:56AM

Anti-Democratic Straitjackets A18 4:23AM

Militarization of our police A17 11:47AM

Kiev's War Without Mercy Continues A17 11:36AM

The risse of political extremism A17 11:21AM

Block the Boat for gaza A17 10:37AM

Netanyahu: Israel's Pinochet A17 6:10AM

As Quartermaster Memory Returns, Nuclear Disaster Directly off So Cal Coast 1983 A16 3:42PM

The New York Times War on Truth A16 5:53AM

MSM War on Gaza A16 5:11AM

Terrorizing Southeastern Ukrainians: Heading Toward East/West Confrontation A15 1:56PM

New giant spy airship-or is it already here? A15 11:42AM

The Great Israeli Iron Dome Hoax A15 2:03AM

Mad, Maleficent, Murderous Main Street Media A14 12:17PM

Blocking Russian Humanitarian Aid A14 10:51AM

Sham Cairo Talks Continue A14 10:19AM

Philippines: Vocal DAP critic Bayan Muna Neri Colmenares also got P25M from fund A14 4:28AM

No laughing matter:Comedian Robin Williams' longstanding contribution to US war propaganda A13 1:19PM
More Breaking News...