Tell the NSA:
StopWatching.US
Features
•
latest news
•
best of news
•
syndication
•
commentary

Feature Categories



KILLRADIO
printable version - js reader version - email this article - view hidden posts - tags and related articles
by C Esguerra Wednesday, Dec. 05, 2012 at 2:16 AM

Political alliances for next year's elections just got stranger after Senate candidates of the two major coalitions received the endorsement of a 3.8-million-strong left-leaning umbrella group that is fielding its own senatorial candidate as well.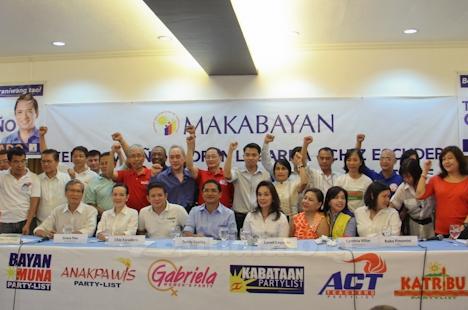 act-kupal-party-list-makabayan-anakpawis-kabataan-bayan-muna-gabnnw1p.jpg, image/jpeg, 468x310

The Makabayang Koalisyon ng Mamamayan (Makabayan) on Thursday announced it was taking in as guest candidates Senators Francis Escudero, Loren Legarda and Aquilino "Koko" Pimentel III, Rep. Cynthia Villar and censors board chair Grace Poe Llamanzares.

With Makabayan's own candidate, Bayan Muna party-list Rep. Teodoro Casiño, the guest candidates have been dubbed the "6 Senate champions" and the "Super 6," in an alliance forged on "historical relationships" and "unity on issues."

"This manifests our confidence in the leadership qualities of the six, their personal integrity and their propeople stand on significant public issues," said Makabayan president Satur Ocampo in a press conference announcing the alliance.

Common candidates Escudero, Legarda and Llamanzares are also "common" candidates of President Aquino's coalition ticket and the rival United Nationalist Alliance (UNA) of Vice President Jejomar Binay.

Pimentel used to be with UNA but moved over to the administration side that includes Villar. Villar's husband, outgoing Sen. Manuel Villar, had waged a bitter presidential campaign against Mr. Aquino in 2010. Legarda was Senator Villar's running mate then.

Still, Makabayan said it saw nothing "strange" about the Super 6 alliance, given its traditional opposition to the administration and personalities identified with UNA.

"It will not be awkward. We are not strange bedfellows," said Casiño, rejecting the idea the alliance was "unholy."

"It's an honor to be part of this dream team of politicians," he added.

'Dream team'

All the candidates but Pimentel showed up to formally accept Makabayan's endorsement. Gwen Pimentel represented her younger brother, who was presiding over a

Senate committee hearing on political dynasties, an issue that has been raised against a member of Makabayan's Super 6.

Representative Villar seeks to move to the Senate where her husband is at the end of his second six-year term. Their son Mark is also in politics as Las Piñas representative.

Casiño, whose party-list group has been quite vocal against political dynasties, admitted the Super 6 had yet to come to an agreement on the issue.

"That is not part of the unities that we have made, but we are continuing to work on it. What we did was not let this become a hindrance to cooperation on other equally important issues," he said in Filipino.

Villar noted the lack of a law that specifically prohibits relatives from running for public

office, other than the provision on term limits. But she said she would willingly leave politics if such a law were enacted.

"We just want to serve. If the law would later say that this is not allowed, we will not run for, after all, we can do other things (other) than running for (a) position," she said.

Shared advocacies

Villar and Legarda called for a campaign focused on the issues rather than on "personalities." Ocampo said the five guest candidates received his group's endorsement because they "shared or agreed to support in varying degrees certain Makabayan advocacies."

These include: Lowering the prices of oil products, water, power and other basic commodities; pushing for genuine agrarian reform, propeople mining policies and environmental protection; and increasing budgetary allocations for essential social services.

They also agreed to work for the passage of the Freedom of Information Act and Whistle-blowers Act and oppose any "special treatment in handling criminal cases against (former President) Gloria Macapagal-Arroyo and other former officials."

"We will take these issues to the people during the campaign and, after victory, into

the Senate, where the 6 champions will endeavor to translate most of them into legislation," Ocampo said.

Ocampo said Makabayan had sounded off other senatorial candidates, but many of them were "not as enthusiastic" about being in the coalition. But he said that at least two others may also be taken in as guest candidates.

Citing the principle of "politics is addition," Casiño said he and the guest candidates would "mutually" benefit from the alliance.

"It's a very established relationship. We have been through a lot of twists and turns in the past. This relationship is already strong," he said.

Report this post as:


by C Esguerra Wednesday, Dec. 05, 2012 at 2:16 AM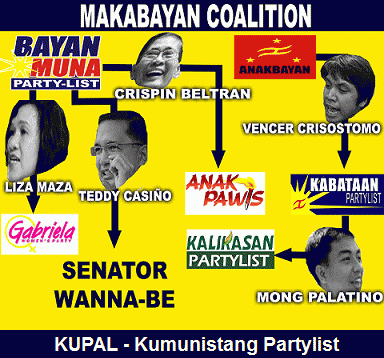 anakpawis-anakbayan-bayan-muna-makabayan-kupal-cpp-ndf-fronts.p4nv9rp.png, image/png, 384x358

Report this post as:


by C Esguerra Wednesday, Dec. 05, 2012 at 2:16 AM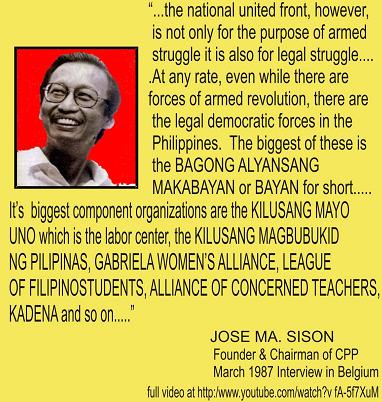 bayan-muna-cpp-ndf-gabriela-women-kmu-lfs.jpgjqd3yv.jpg, image/jpeg, 382x402

Report this post as:


by C Esguerra Wednesday, Dec. 05, 2012 at 2:16 AM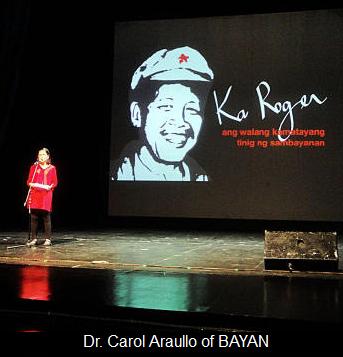 carol-araullo-bayan-makabayan-ka-roger-cpp-npa-ndf.jpgrbyznx.jpg, image/jpeg, 343x357

Report this post as:


by C Esguerra Wednesday, Dec. 05, 2012 at 2:16 AM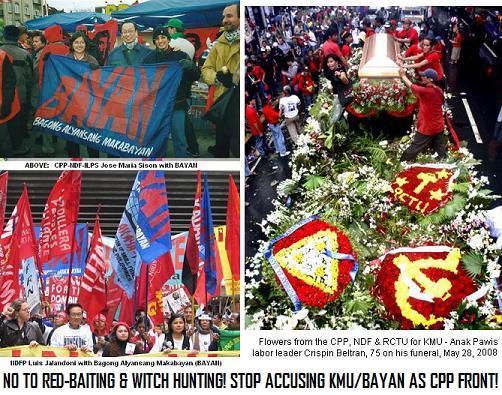 carol-araullo-bayan-muna.jpgcqaguw.jpg, image/jpeg, 502x395

Report this post as:


by C Esguerra Wednesday, Dec. 05, 2012 at 2:16 AM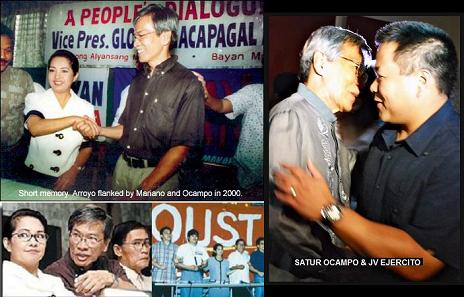 gloria-arroyo_satur-ocampo_bayan-muna_ndf-trapo.jpgbnmat0.jpg, image/jpeg, 464x297

Report this post as:


by C Esguerra Wednesday, Dec. 05, 2012 at 2:16 AM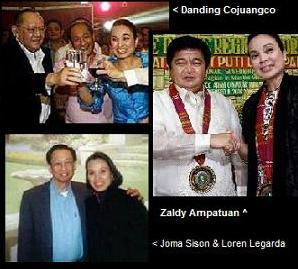 jose-maria-sison-loren-legarda-danding-cojuangco-zaldy-ampatuan6istoj.jpg, image/jpeg, 298x269

Report this post as:


by C Esguerra Wednesday, Dec. 05, 2012 at 2:16 AM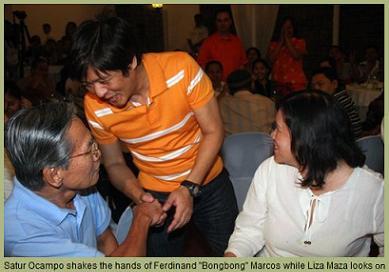 satur-ocampo-bayan-muna-liza-maza-gabriela-women-bongbong-marconpujvu.jpg, image/jpeg, 389x272

Report this post as:


by C Esguerra Wednesday, Dec. 05, 2012 at 2:16 AM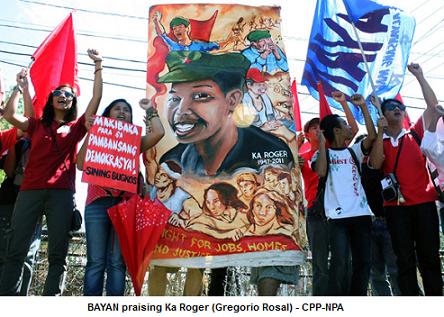 teddy-casino-bayan-muna-casi__o-ka-roger.jpgena3tj.jpg, image/jpeg, 444x317

Report this post as:


by C Esguerra Wednesday, Dec. 05, 2012 at 2:16 AM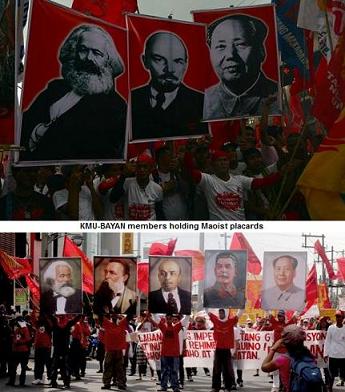 teddy-casino-bayan-muna-kmu.jpgxkgcnb.jpg, image/jpeg, 345x392

Report this post as:


by C Esguerra Wednesday, Dec. 05, 2012 at 2:16 AM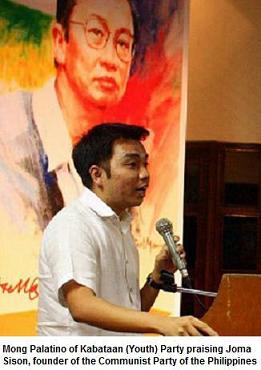 teddy-casi__o-joma_sison_raymond-mong_palatino-kabataan-partyliyeiwks.jpg, image/jpeg, 261x370

Report this post as:


by C Esguerra Wednesday, Dec. 05, 2012 at 2:16 AM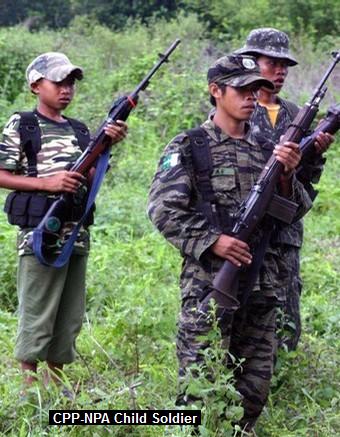 z-cpp-npa-child-soldiers-karapatan-philippines.jpghfcw0m.jpg, image/jpeg, 340x437
Report this post as:
Local News

Foreclosure Victims Occupy Senate Stump Speech of Kamala Harris M21 4:58AM

LA Nakba Anniversary protest at the Israel Consulate M19 12:56AM

Long Beach Police Execute Unarmed Teen Hector Morejon on Suspicion Of Trespassing M15 6:08AM

Eagle-Con 2015 at Cal State L.A. M13 4:15PM

Brendon Glenn Dies and Venice S/Weeps M08 7:45PM

JOIN CLASS ACTION LAWSUIT AGAINST RONALD L. HAVNER JR's PREDATORY BUSINESS, PUBLIC STORAGE M08 4:48PM

Councilmember Bonin Calls People of Venice Outraged by Police Murder "Outside Agitators" M08 10:45AM

May Day March, LA 2015 M07 7:33PM

LA Progressive: Ref Rodriguez—What the PUC Is Going on Here? M05 11:26PM

L.A. Stands in Solidarity with Australian Aborigines M05 11:12AM

KPFK'S rep to Pacific Bd Whitleblower -being kicked out ...plse sign petiton here M04 2:38PM

Families Protest Abusive Foreclosure Practices of Wells Fargo Bank A26 10:37AM

How is CCSA's Ref Rodriguez hiding his billionaire and ideologue contributors? A21 12:08PM

What drives charter profiteer Ref Rodriguez? A21 12:04PM

Los Angeles Artist Threatens 40 Million Dollar Law Suit for Public Storage Illegal Auction A20 4:08PM

RAC-LA Community Center Grand Opening A20 1:44PM

KPFK and Pacifica- woes unrelenting... A19 4:20PM

RAC-LA Community Center Badly Needs Your Support A14 10:09PM
More Local News...
Other/Breaking News

Four Winds of March Against Monsanto Los Angeles Take The Streets of Hollywood M27 2:49PM

Reinvented War Criminal Tony Blair Resigns As Middle East Envoy M27 11:47AM

Obama Memorial Day Big Lies M27 11:25AM

World Be Advised M27 10:50AM

19 Ways the USDA Kills People, Animals, Birds, And/Or Trees M27 10:22AM

Bernie Sanders: Populist or Opportunist? M27 7:49AM

G7 Finance Ministers Focus on Growth in Face of High Debt M27 7:26AM

Israel Wants 50% Increase in US Provided Military Aid M27 4:29AM

Abduction, Torture and Summary Killings of Palestinians by Hamas M26 10:44PM

Risks and Opportunities for Consumer Welfare, 56 pp M26 10:47AM

Mission Creep in Syria M26 10:46AM

Netanyahu's Sham Settlement Bloc Boundaries Proposal M26 10:25AM

China's Military Strategy M26 7:27AM

The Battle for Jobs M26 4:43AM

Sham Yemen Peace Conference Postponed M26 4:33AM

Trapps de la domination, trapps de l'aliénation M25 11:05PM

USA, fbi, et al Crimes Against Humanity M25 9:19PM

Netanyahu Appoints Right-Wing Extremist to Head Israel's Diplomatic Corps M25 11:33AM

Venezuelan/Palestinian Relations: Based on Brotherhood, Solidarity and Mutual Support M25 9:27AM

Propaganda Accompanies Kiev's Buildup for Escalated Aggression M25 7:35AM

Washington Created the Islamic State (ISIS) M25 4:45AM

Paraphysique de la naissance M24 11:15PM

fbi/Gestapo M24 12:34PM

Netanyahu: Hate-Mongering Racist, Mass Murderer, Serial Liar M24 11:27AM

US-Supported Islamic State Terrorists Seize Palmyra M24 9:31AM

Grand Theft Poroshenko M24 7:35AM

Hillary Clinton Endorses GMOs M24 4:54AM

Margaret Sommers - Public Storage's "CUNT OF THE YEAR" M23 5:09PM
More Breaking News...