printable version - js reader version - view hidden posts - tags and related articles

by Intellicracy Tuesday, Mar. 20, 2012 at 9:02 PM

2012 can not bring anything good having put wolves caring the hen house.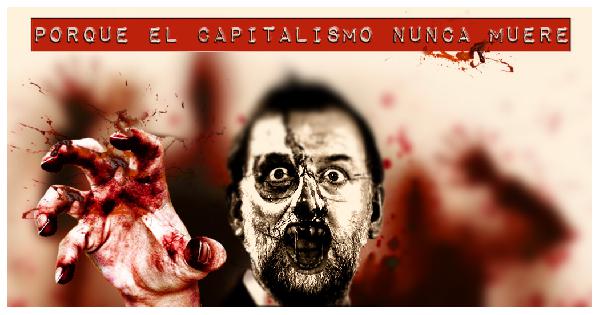 zombie-rajoy-capitalismo3.jpgylihbw.jpg, image/jpeg, 1051x553
Nuevo presidente del Banco Central Europeo : Mario Draghi, ex vicepresidente mundial de Goldman Sachs. Bajo su mandato, en 2002, Goldman Sachs (Agencia privada de calificación) asesoró al Gobierno griego para falsear sus cuentas públicas. Nuevo Primer Ministro de Grecia: Lucas Papademos, ex vicepresidente del Banco Central Europeo y del Banco de Grecia, muy relacionado con los Goldman Sachs boys. Durante la crisis de las hipotecas subprime del verano del 2007, Goldman Sachs saco provecho de la caída de los bonos hipotecarios a través de ventas cortas de alto riesgo respaldados por hipotecas basura. Dos brokers de Goldman, Michael Swenson y Birnbaum Josh, fueron los responsables de obtener grandes beneficios durante la crisis de Estados Unidos vendiendo hipotecas de alto riesgo por la que obtuvieron beneficios de $ 4 billones por "apostar" en contra de las sub-prime, mientras engañaban a sus clientes calificando dichos bonos como triple AAA.
Report this post as: