Tell the NSA:
StopWatching.US
Features
•
latest news
•
best of news
•
syndication
•
commentary

Feature Categories



KILLRADIO
printable version - json version - email this article - view hidden posts - tags and related articles
by Anon Y. Mous Thursday, Dec. 29, 2011 at 10:47 PM

Hollywood's 'The girl with the dragon tattoo' had its US opening December 20th. But Stieg Larsson was an investigative journalist with a degree of vision and social conscience few have, his novels portraying real-life aspects of 'the dark side of Sweden'.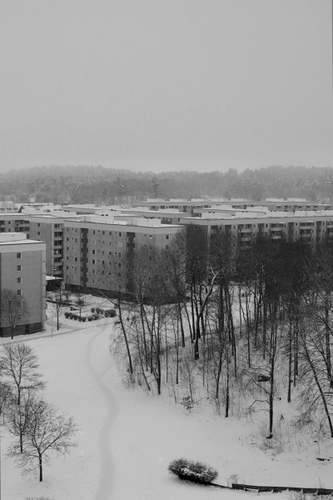 alby_sweden0001_..._photo_by_sickinsweden__mark_lewis.jpg, image/jpeg, 333x500
Stieg Larsson's 'Dragon Tattoo' ... some disturbing truth about Sweden
by Anon Y. Mous
Copyright December 2011
Reprints with attribution welcomed,
but no derivative works
Photo Credit: SickInSweden,
Mark Lewis


Dateline Sweden - David Fincher's Hollywood version of Larsson's thriller opened in the US December 20th, discussion of how it casts the darkest shadows over this Nordic nation dominating much of the film's press. But some aspects of the Swedish reality are perhaps even darker than Fincher's fiction.

One of the many pieces appearing about the film was in OpEd News, "Sweden and its dark side, Stieg Larsson, and Hollywood's 'The girl with the dragon tattoo'", but this piece addresses the many unsettling parallels that have occurred between actual Swedish news reports and Hollywood's film. In example, one segment reads:

"Dragon tattoo's heroine, Lisbeth Salander, is brutally bound and raped at one point by the man placed as legal guardian over her, Larsson providing comment upon the disturbing reality here of those that have been found to use their official position to ruthlessly prey upon the vulnerable. In example, about a year ago the former police chief of Uppsala County, a major city area in Central Sweden, was sentenced to six years imprisonment for a string of serious sex crimes.

According to an English language article in Sweden's The Local, 'Ex-police chief given lighter sentence', the court found the former chief guilty of 'aggravated rape, rape, assault, pimping, buying sex and attempting to buy sex.' The article noted that the crimes included the rape of a seventeen year old girl, with the court determining that the 'girl spent much of the rape tied up', paralleling Salander's being bound and raped."

The above excerpt doesn't seem to fit with a country famed for its propriety and level of gender equality, but that's what Stieg Larsson wrote about - the differnce between what seems 'proper and noble' while in fact is anything but. And, the Oped News article provides further examples, including those of the country's "Nazi heritage".

On just December 9th, the same day as the Nobel prizes were awarded, neo-Nazis with black shirts and khaki pants marched through Stockholm, parading by the Jewish Community's headquarters in protest of a perceived 'Jewish conspiracy'. But before his death, Larsson had predicted that a party with neo-Nazi roots, the Sweden Democrats, would be elected to parliament in 2010, and he was right.

In real ife, as an investigative journalist specializing in the 'far-right', Larsson had expressed concerns over the future of women, immigrants, and Jews in Sweden, fearing a return to the abuses that had once been common in this country.

Over the last five years, I've personally witnessed levels of xenophobia here that I had never thought possible, but recently I came to realize that the dark spectre of both xenophobia and structural discrimination had long afflicted Sweden. Like a shark lurking beneath the waves, it blatantly surfaces only for periods, then disappears.

Sweden founded the world's first race 'racial biology' institute in 1922, an institute associated with the forced sterilization of 63,000 in a program only ending in the mid-1970s.

As unsettling as the above facts are, what the OpEd News article described as "the banality of evil" Larsson depicts afflicting elements of Sweden's bureaucracy is perhaps worse, the examples of actual events provided by the piece making the point, as does a link to a 2005 Swedish government study on "structural discrimination". The article's author, Ritt Goldstein, notes that ongoing events have placed his own life in danger, describing his circumstances as "nightmarish".

On the positive side, both the article and the government report on structural discrimination suggest Swedish 'denial' is what has allowed such problems to take root and flourish, Goldstein specifically citing the "many good, decent, and fine Swedes that I've met, and some of these are indeed among the finest people I've ever encountered". The article ends by quoting 18th century Irish statesman Edmund Burke, in that "all that is necessary for evil to triumph is for good people to do nothing".

Stieg Larsson was considerably more than just a novelist, and David Fincher's 'The girl with the dragon tattoo' is a 'must see', on many levels.
Report this post as:
Local News

New Zine on Activist Collective Living A29 9:19AM

LA Fields Two Marches Against Police Executions Photoset 2 of 2 A21 9:09PM

LA Fields Two Marches Against Police Executions Photoset 1of 2 A21 7:01PM

Running Down the Walls 2014 A20 8:48PM

Weaving the Past: Journey of Discovery Extends Exclusive Engagement A19 3:37PM

Los Angeles Declares "Hands Up!" in Peaceful Protest of LAPD Murder of Ezell Ford A18 4:09AM

Ezell Ford and Ferguson Solidarity A17 6:35PM

Family and Supporters of #Justice4Fords Protest LAPD Execution of Ezell Ford in South L.A. A17 2:49PM

Southern California Swarms to Save the Bees in Solidarity with Honey Bee Day Around the Gl A17 5:30AM

L.A Supports August 2nd International Gaza Protest Photoset 4 A05 7:03PM

L.A Supports August 2nd International Gaza Protest Photoset 3 A05 6:45PM

More about KPFK via Pacifica turmoils A05 6:29PM

L.A Supports August 2nd International Gaza Protest Photoset 2 A05 6:23PM

L.A Supports August 2nd International Gaza Protest Photoset 1 A05 11:36AM

Demonstration in Support of Persecuted Christians Saturday A02 10:40AM

Water in California - info proliferated now is dubious J28 5:04PM

Pacifica clearly endangered. Reposting info here: J28 2:34PM

Video: Occupy Love (2013), 1 hr 19 min J28 4:43AM
More Local News...
Other/Breaking News

Koran 47:4 Beheads US Journalists James Foley and Steven Sotloff S02 1:03PM

United Nations Small Islands Conference Fails to Address Major Debt and Tax Crisis S02 12:49PM

Israel Breaches Gaza Ceasefire Agreement S02 11:48AM

Ohio Gov Kasich Promoting Killer "Vaccine" Which Destroys Teen Ovaries S02 9:40AM

Castro Compares NATO to Nazis S02 6:26AM

Free Trade Agreement TTIP Endangers Democracy S02 5:15AM

Elizabeth Warren: Hold the Cheers S01 2:25PM

Feds report Terrorist Attacks on the U.S. Mexican Border from Galveston to San Diego Immin S01 12:56PM

Anti-blackracism in the U.S. S01 12:10PM

Organized Labor in America Today S01 10:47AM

Youth for Human Rights makes an impact at the Back to School Event S01 10:13AM

ISIS is not Islam! S01 9:22AM

Wealth as a Problem S01 5:40AM

Israel's Latest Land Grab S01 3:36AM

Russia's Foreign Mnistry on Ukraine A31 12:27PM

Hard Truths on Ukraine MSM Suppress A31 6:31AM

Despite growth in the Philippines, labor underscores systemic failure in rising inequality A30 7:39PM

Selling NATO's Killing Machine A30 2:03PM

Ravaging and Destroying Syria A30 10:38AM

Anarchist reportback from Ferguson A30 8:41AM

Irresponsibly Challenging Russia A30 6:14AM

Flashback to 2013: Obama: "I am ready to bomb Syria" A29 2:37PM

Al Sharpton 170 lb. wt. loss as Vegan A29 2:19PM

Fact-Checking Obama A29 2:17PM

Pepsi Burning Animals Alive In Going Back To Sugar A29 1:06PM

Ninos Perdidos del Sur A29 10:54AM

Banks and Investors Challenge Predatory Funds Solutions Fall Short of Comprehensive Prot A29 10:33AM

Are some activists star children and now indigo adults? A29 7:51AM
More Breaking News...