Features
•
latest news
•
best of news
•
syndication
•
commentary

Feature Categories



KILLRADIO
printable version - js reader version - view hidden posts - tags and related articles

by Mark Gabrish Conlan/Zenger's Newsmagazine Wednesday, Nov. 25, 2009 at 1:29 AM
mgconlan@earthlink.net (619) 688-1886 P. O. Box 50134, San Diego, CA 92165
The predominantly Queer San Diego Democratic Club endorsed Assemblymember Lori Saldańa for County Supervisor but failed to take a position on whether to impose term limits on the Board of Supervisors. Supporters of the term-limit initiative, being sponsored by the Service Employees International Union (SEIU), said the five Republican incumbents on the board are so entrenched only limiting their future terms will get them out. Opponents said that Democrats have historically opposed term limits and if they supported them for the Republican-dominated Board of Supervisors, they'd be perceived as hypocrites the next time they try to ease-them for the Democratic-controlled state legislature.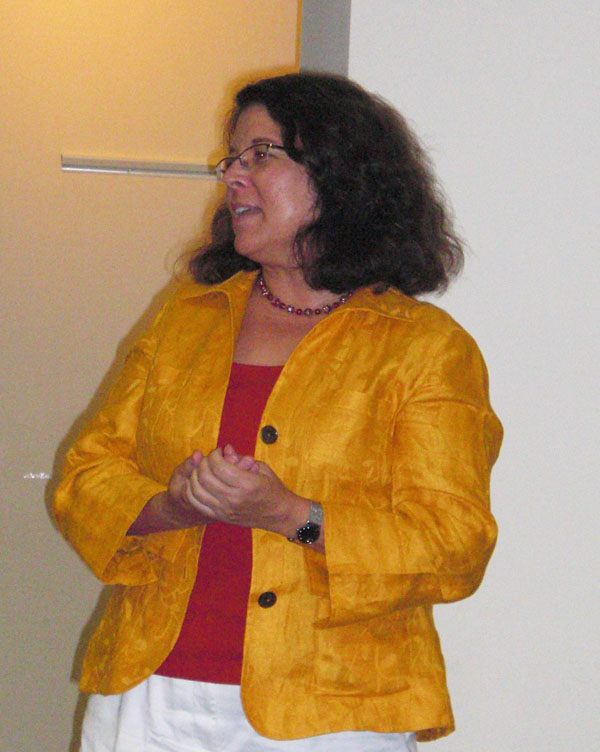 salda_a.a.jpg, image/jpeg, 600x752

Queer Democrats Endorse Saldańa for Supervisor

Take No Position on Term Limits for County Board Members

by MARK GABRISH CONLAN

Copyright © 2009 by Mark Gabrish Conlan for Zenger's Newsmagazine • All rights reserved

The predominantly Queer San Diego Democratic Club usually doesn't meet in November, but it did this year in an attempt to cope with the sheer multitude of elections for which the club's members want to discuss and consider endorsements. In a two-hour meeting November 19 at an unusual location — a third-floor walk-up room in the stagehouse of the North Park Theatre on 29th and University — the club endorsed Assemblymember Lori Saldańa for the Fourth District seat on the San Diego County Board of Supervisors. The club came four votes short of endorsing a controversial initiative to impose term limits on the Board of Supervisors — 29 members favored it to 25 opposed, but that didn't meet the club's 60 percent vote requirement for endorsements — and endorsed Humberto Peraza over Jill Galvez for an open seat on the Chula Vista City Council.

The club voted to endorse Saldańa despite the fact that at least one other major San Diego Democrat, school board member Shelia Jackson, has also declared for the seat, and termed-out City Councilmember Donna Frye is also considering a run. But the club's political action vice-president, Alex Sachs — who schedules the candidates' appearances and chairs the meetings when endorsements are being discussed — said that neither Jackson nor Frye had returned his phone calls inviting them to the meeting. The club's rules say that in order to be considered for endorsement, candidates must speak to a club meeting and fill out the club's issues questionnaire — and Saldańa was the only Democrat to do both.

Saldańa's speech and the club's discussion of her endorsement and the term-limits initiative centered around the fact that since 1994 the Board of Supervisors has consisted of five Republicans and no Democrats. Ironically, the club actually endorsed Republican incumbent Ron Roberts when he first ran for the seat in 1994 — before the San Diego County Central Committee, which charters the club, changed its rules to forbid Democratic clubs from endorsing Republicans even in nominally non-partisan elections like City Council and Board of Supervisors races. At the time, Roberts was presenting himself as a moderate and someone who, as a Republican, would have a better chance of talking to his more Right-wing Republican colleagues than a Democrat — and Saldańa admitted that in challenging Roberts she's going to have to challenge and overcome Roberts' moderate reputation.

"People ask me what Roberts has done that's so awful," Saldańa said. "I say, what has he done at all?" Saldańa pointed to issues like medical marijuana, support for in-home caregivers and marriage equality as ones on which San Diego has fallen behind other counties in the states. "This county refuses to pay basic increases in caregivers' salaries, even when the money is available," Saldańa said. "Instead of passing a medical marijuana policy, they fought against it for 13 years, taking their lawsuit all the way to the U.S. Supreme Court. There are a lot of things this county is not doing, and no Supervisor is raising questions about the county's failures."

Asked what her top three priorities would be for her first year as a Supervisor, Saldańa said, "Number one is poverty. Why are we not taking care of the needs of people who've lost jobs and health care? Why are they not getting the services they need? Number two is green economy and green jobs. We could be the solar-power center of the world. We could have power generated locally and not need new transmission lines. The third is quality of life. The county cut their budget for water quality testing and reassigned the whistle-blower who made that public. We need to put our priorities on quality of life and not make people put their jobs on the line for it."

Another question was what Saldańa would do with the $2 million discretionary budget each Supervisor gets to spend as he or she sees fit. Her preference, she replied, was that it be abolished completely and put the $10 million total back into the county's general fund for programs that benefit the whole county. If she couldn't get two other Supervisors to join her in getting rid of the discretionary funds, Saldańa said, "I would open it up for people who have some ideas. For health care, some programs — including prenatal care and HIV/AIDS — save $9 to $10 for every $1 invested." The discretionary funds, she said, "create a very unfair practice because they can't document its return on the investment." She said that she didn't anticipate any difficulty working with Republicans on the board because as a state legislator, "I've had a lot of bills signed by a Republican governor and I've learned to reach across the aisle."

Though she hailed the "remarkable change" San Diego County has been through politically — Barack Obama was the first Democratic Presidential candidate to carry the county in 70 years — she warned that 2010 will be a very different election from 2008. "This will be a very low-turnout one with an unhappy electorate," she said. "We need to be positive advocates for what needs to happen in San Diego County." She also said part of her campaign message will be to educate people on why county government is important to them — especially if they live in incorporated cities and therefore don't deal with it directly.

The debate around Saldańa's endorsement centered less around her (though at least one member questioned her endorsement of former Assemblymember Juan Vargas over the club's choice, Assemblymember Mary Salas, for the 40th State Senate primary) than the club's increasing practice of picking its candidates early, well before the March 17 filing deadline to run in next June's election. Member Tedd Bunce made a motion to delay endorsing in the race until the March meeting to see if any other strong Democrat entered the race. Bunce made it clear that he was hoping Councilmember Frye, whom he called "our greatest friend" in local politics, would declare for the seat.

Jess Durfee, former club president and current chair of the San Diego County Democratic Central Committee, strongly opposed delaying the endorsement. "Donna might be Mayor of San Diego today if she hadn't postponed her decision to run," Durfee said. "We have a window of opportunity we lost four years ago, and if we wait for Donna to decide we will miss that opportunity."

Former City Councilmember Toni Atkins also urged an immediate endorsement. "We have to be raising money now and we need to have a plan in place to win this seat," she said. "Ron Roberts is already raising money." Eventually the motion to postpone the endorsement lost by 45 to nine, and Saldańa won the endorsement with 47 votes to 10 for no endorsement and one write-in vote each for Frye and Shelia Jackson.

Term Limits: Strategy or Hypocrisy?

The proposal to impose term limits on the San Diego County Board of Supervisors first came before the club in August. It was sponsored by the Service Employees International Union (SEIU), largely as a result of their ongoing frustration at getting the county to approve pay raises for the employees they represent. The Board hasn't had a non-Republican member since Leon Williams retired in 1994 and Ron Roberts was elected to replace him, and none of its members have changed since 1996. The club's debate on the issue in August centered mainly on whether term limits were the best way to break the Republican stranglehold on the Board of Supervisors or whether the club and its labor allies should pursue an initiative to take away the board's power to draw its own districts — or mount more of an effort to contest the seats and get Democrats elected in the two or three districts they could conceivably carry.

The club delayed the issue again in September, partly at SEIU's request and partly to debate strategies for reversing Proposition 8 and restoring marriage equality to California. This time, the debate was framed over the basic concept of term limits themselves and the fact that term limits have usually been a strategy used by the Republican party to target Democratic legislative majorities. Opponents raised the concern that endorsing term limits for the County Board of Supervisors would make it more difficult for the club and its members to argue for removing or easing the term limits on the California state legislature. Supporters said basically that San Diego County is facing an economic emergency and progressive voters can't afford to wait any longer — even though the current Supervisors won't be subject to the term limits until they've served two terms on top of the time they've been in office already.

Five former club presidents spoke to the issue — and they split, with Jeri Dilno, Doug Case and Andrea Villa opposing the term limits initiative and Jess Durfee and Stephen Whitburn supporting it. "You'd like to believe that voters can pay attention to these races, but the power of incumbency is enormous," Whitburn said. "There are reasons for and against term limits. What I can't live with is term limits imposed on Democratic majorities but not Republican ones. We have term limits in the state legislature and the San Diego City Council, but not on the County Board of Supervisors."

"It would be impractical for us to endorse term limits," said Case. "When Lori Saldańa gets elected I want to be able to vote for her more than twice."

"I work for a company that almost went out of business because of the Board of Supervisors, but term limits are not the answer," said Dilno. "The demographics of the county are changing. We will be able to elect some Democrats, and I will want to be able to keep them in office."

Durfee said he saw a difference between term limits for the California legislature — where a newly elected Assemblymember has to learn to work with 79 other members and a State Senator with 39 — and a county board, where the new member only has to work with four colleagues. "A new Supervisor knows who they're working with — and against," Durfee said. "We should embrace this opportunity to get the deadwood out of there."

"This isn't about learning curves; it's about a philosophical position we've always taken," said Villa. "We are losing excellent legislators because of term limits. We have an opportunity to be a party of principles, not personalities." Eventually the motion to support term limits for the County Board of Supervisors won a majority — 29 in favor to 25 against — but fell four votes short of the 60 percent supermajority the club's rules require for endorsements.

Showdown in Chula Vista

The club also debated a Chula Vista City Council race and heard from two Democratic contenders for an open seat, Humberto Peraza and Jill Galvez. The differences between them were more about strategy than principle. Both addressed the need for Chula Vista to diversify its economy instead of remaining a bedroom community that's been hit particularly hard by the collapse in housing prices. Both also opposed the plan by the Dynegy energy company to replace its current "peaker plant," designed to produce electricity during shortages, with a more advanced model that could be run at 100 percent of capacity — and which community members oppose because it would be built in a residential area very close to an elementary school.

Where they differed most sharply was on taxes. The voters of Chula Vista recently overwhelmingly turned down an initiative to add one cent to the sales tax within the city — a ballot measure Peraza supported and Galvez opposed. Asked how to educate the voters so it would pass next time, Peraza ducked the question and instead talked about how to raise Chula Vista's income without tax hikes. "We have to work from the ground up and diversify our community," Peraza said. "We need leadership. We have amazing opportunities, including a bayfront that hasn't been developed in 30 years. I did support the tax initiative, but now we need to start building a foundation for our own economy."

"I was unequivocally opposed to the 1 percent sales tax increase," Galvez said. "The City Council put out false statements in support of it. The city manager had already started cutting the budget even before the vote. We've made a series of very bad financial calls, including subsidizing a toll road and making a non-compete agreement with its owners so we can't expand the freeways. We spent over $70 million building a police station with a first-class jail that has no prisoners in it — and it's right across from the public library. We don't capture taxes from Amazon.com. I'm in business. I create jobs. I'm actively recruiting companies to come to Chula Vista. We're all tightening our belts; the city should, too."

The endorsement vote was never really in doubt. Peraza had the clear advantage, not only a string of political celebrities supporting him but a background as a staff member to Congressmember Bob Filner. One person questioned the endorsements Galvez has received from some major developers in the city. The only people who spoke sympathetically towards her were Assemblymember Saldańa and former county Democratic chair Maureen Steiner — and that had more to do with their wanting to see more women in office than any support for Galvez personally. Peraza won the endorsement easily, with 46 votes to 10 for Galvez and five for no endorsement.

The club was originally supposed to consider yet another race — the 79th Assembly District primary between San Diego City Councilmember Ben Hueso and challenger Pearl Quińones. Quińones was there but Hueso was not; instead he sent a staff member and wrote the club a letter stating that he was coordinating funeral arrangements for a family member who died recently and was canceling or postponing all his public appearances. In deference to him, the club voted to postpone the discussion of the race until both he and Quińones could appear — preferably in January.

Report this post as:


by Mark Gabrish Conlan/Zenger's Newsmagazine Wednesday, Nov. 25, 2009 at 1:29 AM
mgconlan@earthlink.net (619) 688-1886 P. O. Box 50134, San Diego, CA 92165

peraza.a.jpg, image/jpeg, 600x735

error

Report this post as:


by Mark Gabrish Conlan/Zenger's Newsmagazine Wednesday, Nov. 25, 2009 at 1:29 AM
mgconlan@earthlink.net (619) 688-1886 P. O. Box 50134, San Diego, CA 92165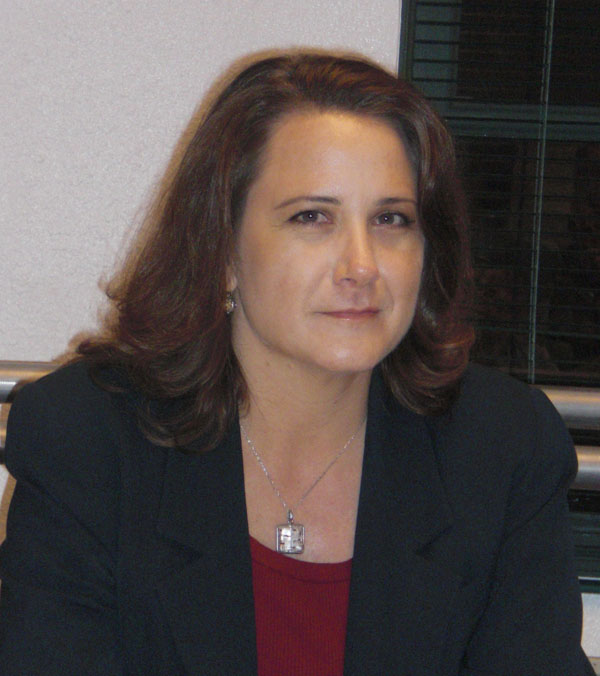 galvez.a.jpg, image/jpeg, 600x676
error
Report this post as:
Local News

Change Links September 2018 posted S02 10:22PM

More Scandals Rock Southern California Nuke Plant San Onofre A30 11:09PM

Site Outage Friday A30 3:49PM

Change Links August 2018 A14 1:56AM

Setback for Developer of SC Farm Land A12 11:09PM

More problems at Shutdown San Onofre Nuke J29 10:40PM

Change Links 2018 July posted J09 8:27PM

More Pix: "Families Belong Together," Pasadena J02 7:16PM

"Families Belong Together" March, Pasadena J02 7:08PM

Short Report on the Families Belong Together Protest in Los Angeles J30 11:26PM

Summer 2018 National Immigrant Solidarity Network News Alert! J11 6:58AM

Watch the Debate: Excluded Candidates for Governor of California M31 5:20AM

Change Links June 2018 posted M28 7:41AM

The Montrose Peace Vigil at 12 Years M22 8:01PM

Unity Archive Project M21 9:42AM

Dianne Feinstein's Promotion of War, Secret Animal Abuse, Military Profiteering, Censorshi M17 10:22PM

CA Senate Bill 1303 would require an independent coroner rather than being part of police M10 9:08PM

Three years after OC snitch scandal, no charges filed against sheriffs deputies M10 8:57PM

California police agencies violate Brown Act (open meetings) M02 8:31PM

Insane Company Wants To Send Nuke Plant Waste To New Mexico A29 11:47PM

Change Links May 2018 A27 8:40AM

Worker-Owned Car Wash on Vermont Closed A27 5:37AM

GUIDE TO REBEL CITY LOS ANGELES AVAILABLE A13 12:39AM

lausd whistle blower A11 6:58AM
More Local News...
Other/Breaking News

test O06 10:01AM

test O06 9:59AM

test O06 9:59AM

100 Ways GOP Have Stolen Elections Since 1876 O06 12:03AM

Proximospective de l'univocité réifiée O05 6:27AM

"Kava-no!!!" O04 6:42PM

Trump & Palestine vs. Genesis, Rashi & The Land of Israel O03 6:29PM

The Criminality of the Elites O03 11:35AM

Business de l'inhumanitaire O03 7:51AM

Marriage Rape/Date Rape Highest Rapes O02 2:59PM

Women I Know Get Raped - Too Many Times To Count! O02 2:55PM

Women In USA Have Stockholm Syndrom O02 2:50PM

Shooting Drill's Are Political Actual Shootings O02 2:47PM

Dr. Ford's Father Works With CIA O02 2:44PM

Weaponizing Frequencies O02 2:41PM

Google Abuses: Worldwide Spying, Censorship, War Promotion, Spying On Children, Etc O02 11:08AM

Paraphysique de l'administration O02 8:34AM

Paraphysique O02 8:31AM

Affordable Rents? A State of Emergency Intensifies O01 11:36AM

A Few Of Many Impeachable Acts by Trump Sessions And Others O01 4:41AM

DĂ©sengrammation, l'Ă©loge de la suite S30 7:01AM

someone Should Work In Hollywood - Good Acting! S28 2:55PM

Ford Gives Psych Drugs To Lower Class To Shut Them Up? S28 2:51PM

Hilllary Calls Ford Trailer Trash? S28 2:47PM

Most Rapes Are In Marriages S28 2:43PM

Nice Boys Dirty Deeds S28 2:41PM

Minnesota 2nd Largest Rape State S28 2:39PM

Paraphysique de la plus-value S28 7:18AM
More Breaking News...