Features
•
latest news
•
best of news
•
syndication
•
commentary

Feature Categories



KILLRADIO
printable version - js reader version - view hidden posts - tags and related articles

by E. SAN JUAN, Jr. Tuesday, Jul. 17, 2007 at 11:23 AM
philcsc@gmail.com
World-renowned Filipino educator Dr. Francisco Nemenzo, former president of the University of the Philippines and head of the coalition, LABAN NG MASA, urges the formation of a revolutionary transitional government to replace the corrupt, brutal and illegitimate Arroyo regime backed by Bush neocons and predatory corporate elite. The following article provides a background to Dr. Nemenzo's principled critique of U.S.-Arroyo State terrorism.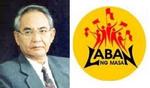 francisconemenzojr..jpg, image/jpeg, 150x88
NEOCOLONIAL ELECTIONS AND STATE TERRORISM IN THE PHILIPPINES:

An Interview with former president of the University of the Philippines, Emeritus Professor Francisco Nemenzo



by E. SAN JUAN, Jr.





Contrary to Philippine government claims, the mid-term May elections sounded a dirge to the Arroyo regime's barbaric repression of its citizens and its subservience to U.S. imperial dictates. On the face of State terrorism carried out through military abductions, harassment and extra-judicial killings, millions of Filipinos rejected the bulk of Arroyo's candidates for the Senate and voted into office a rebel military officer and Arroyo critic, Antonio Trillanes IV. Supported by civil-society groups like Laban ng Masa, BAYAN, and others, Trillanes vowed to investigate the rampant political killings, torture, kidnappings, and warrantless arrests ascribed by KARAPATAN, Asian Human Rights Commission, Amnesty International and United Nations rapporteurs, to the Pentagon-advised Armed Forces of the Philippines (AFP) and their para-military "death squads."

Last month, Human Rights Watch came out with an 84-page report entitled "Scared Silent: Impunity for Extrajudicial Killings in the Philippines (Newsbreak, 28 June http://www.newsbreak.com.ph /itemid=8888900008 ). The New-York based international organization urged the US government to suspend millions of dollars of aid to the Philippines unless the military-connected perpetrators of the murders have been prosecuted. Most of the victims of the State's "dirty war" were legal church workers, farmers, labor union leaders, and civil-society activists belonging to legitimate parties and groups labeled by the AFP and security agencies as "communist fronts." Three generals so far have rallied behind Trillanes' call to expose the AFP's covert policy of assassinating civilians or citizens opposed to government policies, including its involvement in the "Hello Garci scandal"—Arroyo's tape-recorded manipulation of the 2004 elections (Christian Esguerra's reports in Inquirer, June 18 and 25).

Electoral Circus

The election was both an index of neocolonial decadence and popular protest. A colony of the U.S. for almost half a century, the Philippines remains in Washington's stranglehold, with its military advised, armed and supervised by the Pentagon. U.S.-style elections, however, have been managed by feudal warlords and oligarchic dynasties, with the military directly involved in electoral fraud. The People's International Observer's Mission, representing 12 countries from around the world, characterized the official handling of the May exercise as "an attack on the people's sovereign will." The Mission witnessed the reality of a corrupt institution in which traditional politicians gained power through "guns, goons and gold," exemplified by: "significant number of disenfranchisement of voters and vote buying, deadly election-related violence, direct intimidation of voters by elements of the AFP, suspicious absence and abandonment of duties and responsibilities of COMELEC (Commission on Election) officials at numerous voting locations and incidents of overt coercion by candidates from powerful political clans."

In their final press statement of May 18, 2007, the Mission also stressed "the intimate relationship between systematic violations of the electoral process in 2007, the ongoing socio-economic crisis in the Philippines rooted in neoliberal economic policies and the terror of systematic extra-judicial killings which have claimed the lives of over 850 people since 2001." According to the human rights monitor KARAPATAN, as of May 15, the Arroyo regime is now infamous for the 863 extra-judicial executions (including 51 journalists), 196 abductions, and countless instances of brutality inflicted by its police and military agents through death-squads or recruited vigilantes. State terror is conducted with absolute impunity, making a mockery of the established U.S.-modeled legal/court system which has been staffed by corrupt time-servers or inept bureaucrats.

KONTRA DAYA, a network of various people's organizations, confirmed IOM's report in its May 21 Press Statement that the election "was a picture of chaos and confusions and that Filipinos could not freely and properly exercise their right to suffrage." It targeted the government's supervisory body, the COMELEC (Commission on Elections), for its failure to ensure the credibility of the polls, particularly rampant fraud in the provinces of Lanao del Sur and Maguindanao.

Other groups concurred with the view of the elections as fraudulent and deceptive. Dr. Carol Araullo, chairperson of BAYAN, noted that the polling result in the Mindanao autonomous region "reeks of manipulation and cheating at the highest levels" (BusinessWorld , May 31, 2007). Sonny Africa of IBON demonstrated that the fraud and violence are "symptoms of the deep-seated social problem of elite domination of Philippine political life," the havoc wreaked by political dynasties, trapo patronage, brazen opportunist turncoatism" (IBON Features, vol. xiii, no. 11, 17 May 2007). The Center for People Empowerment in Governance (CENPEG), a local think-tank, opined that the involvement of the state's security agencies, the AFP, Philippine National Police, and the COMELEC, as the administration machinery which robbed the people of their conscience votes, pushes the people a step closer to "abandoning the election as a failed system and taking other political options in pursuit of their democratic interests" (Issue Analysis No. 07, Series of 2007). An Australian academic, law professor Gill Boehringer, summed it up in his report with the phrase, "Terror behind Sham Filipino Democracy" characterized by "massive poverty and a huge imbalance in wealth" (May 27-June 2 and June 24-30 issues of BULATLAT).

Nemenzo's Strategic Intervention

All this is nothing new to veteran public intellectual and well-respected political scientist Professor Francisco Nemenzo who was a political prisoner at the start of President Ferdinand Marcos' martial law regime. Nemenzo served with unparalleled distinction as president of the University of the Philippines (UP) from 1999 to 2005. During his tenure, Nemenzo implemented a modernization program of the UP's science laboratories, computerization of administrative and library functions, and inauguration of a revitalized General Education program. He also initiated the institutionalization of more incentives for research and creative achievements by faculty members. His activist scholarship is well known throughout the world.

In October 2006, Nemenzo was charged by the government with rebellion for alleged involvement in the February 2006 plot to oust the current holders of power. The columnist Conrado de Quiros describes Nemenzo's case as a rebellion "against an order that has resurrected the corpse of dictatorship and is regaling the world with its stench, calling it enchanted." Nemenzo (according to de Quiros) "argues that rebellion involves the use of arms or force, and he has never used arms or force, other than the arms of solidarity and the force of reason. A rally, he says, however massive, does not constitute rebellion…Indeed, he says, Gloria Macapagal-Arroyo is lucky the protest movement has not yet reached the stage of rebellion—but which this trial among others is likely to spark" (Inquirer, Nov. 15, 2006).

In his statement to the Department of Justice during a hearing on Nov. 13, 2006, Nemenzo accused the State of political harassment of the opposition. He stated: "As doubts of her legitimacy mount, Mrs. Arroyo and her minions are now resorting to systematic intimidation. Since the much ballyhooed 'all out war' miserably failed to crush the underground opposition, her minions have started running after the aboveground opposition. The special target of the latest drive is the open mass movement. Peaceful rallies are violently dispersed. Some 800 grassroots activists have perished in extra-judicial executions… Wishing for a coup is not rebellion. Mrs. Arroyo's minions, by accusing us of what we have not done, provoke the angry multitude who may be less temperate to turn the fabricated scenario into a grim reality" (News Release, 13 Nov. 2006, TGM/Media Advisory Group for former UP Pres. Francisco Nemenzo).

Nemenzo is also publicly acclaimed as an outspoken leader of the group Laban ng Masa, a coalition of over a dozen mass organizations opposed to the Arroyo regime. In their Unity Statement, Laban ng Masa denounced the government's failure to solve the twin problems of poverty and hunger because of its "sheer venality," corruption, illegitimacy and violence, and affirmed their founding principles, as follows:

"We call for the creation of a revolutionary government that is unencumbered by the legal and institutional constraints that maintain elite domination. Our country needs a government with the strength and political will to enforce fundamental social reforms. Such a government is alone in any position to effect a transition from elite rule to genuine democracy.

"We seek an end to the onslaught of the neoliberal policies of liberalization, deregulation, and privatization. We promote a genuine agrarian reform and public control over water. We assert the repudiation of illegitimate debts of past and present regimes. We demand an end to the contractualization of labor and the promotion of job security, just wages and the right to unionize and to strike. We support the right to self-determination of our Muslim brothers and sisters. We uphold the equality of men and women. The basic needs of our people and the protection of their fundamental rights take first priority in our agenda of change."

During the May election, Nemenzo put out a statement entitled "Soldiers as Citizens: Why I will vote for Trillanes and Honasan." In it Nemenzo argued that these two candidates "represent a break from traditional politics" because they oppose a regime of dubious legitimacy and obvious venality." While Nemenzo's credential as a leftist with anti-militarist sentiments is beyond question, he believes that radical reforms are needed: "the AFP and its predecessors have always served the political function of protecting the landlords and capitalists. The military's political neutrality is a fiction. The military is either partisan for the elite or partisan for the people….In a regime like GMAs, I have more confidence in these thoughtful soldiers [Trillanes and Honasan] as guardians of human rights than in those star-spangled thugs atop the 'chain of command. Soldiers are citizens, too. They have more right than the IMF-World Banki consultants and the foreign investors to propose reforms in our economy and society. They have as much right as any citizen of this republic to denounce the performance fo evil, to resist repression, and protest against electoral frauds and diversion of funds to the pockets of some generals." Nemenzo is of the conviction that a vote for the two anti-Arroyo officers "is a vote against the trapos [corrupt traditional politicians] and the system of elite rule."

Lessons from the Barricades

In order to clarify Nemenzo's nuanced position, I conducted the following interview (via Internet) with Nemenzo, a revered contemporary during our student days at the University of the Philippines (and whom I consider a comrade in the struggle for democratic-socialist transformation), in the week immediately after the May 14 election. Nemenzo remains the active head of Laban ng Masa and emeritus professor at the University of the Philippines.



ESJ: Now that the May 2007 elections are almost over,

do you agree with the view that the majority succeeded

in expressing their opposition against the regime by

voting for anti-Arroyo candidates? What is your

evaluation of the results? If the House is still

controlled by Arroyo, what is the feasibility of another

impeachment strategy?

FN: The results of the 2007 senatorial elections clearly repudiated GMA (President Gloria Macapagal Arroyo). These are a better gauge of public opinion than the congressional and local government elections. In mid-term elections, when the presidency is not at stake, people express their support or repudiation of the national leadership in the senatorial elections. By contrast, local elections are fought on purely local issues.

I don't expect the impeachment resolution to pass the House in the first year. These scoundrels must first recover what they spent in the last elections. In the second (or third) year, however, they shall have recovered their investments through graft and corruption; and they will start thinking about the next elections. Because of the overwhelming vote for the opposition in the last senatorial contest, the next President (assuming no charter change) will come from the opposition; so they will shift party allegiance and fabricate reasons to dissociate themselves from GMA. Only then will impeachment be possible.

ESJ: Everyone now knows of rampant cheating, fraud,

violence, etc. Given the entrenched elite-dominated

party politics and corrupt practices repeated every

elections (this time, GMA manipulated the AFP and security agencies

wholesale, including the COMELEC), is there still hope

for reforming this U.S.-imposed system of election?

Your Unity Statement for LABAN stated that elections

can be truly democratic only after "fundamental

social reforms." If so, genuine participatory

democracy is impossible under the present setup--do you agree?

FN: In most municipalities, cities, provinces, and congressional districts the pro-Arroyo parties (KAMPI and Lakas) slugged it out. The opposition party did not bother to put up candidates. This pragmatic move allowed the opposition senatorial candidates (except for Trillanes, all of them are traditional politicians) to make individual deals with the local bosses KAMPI or Lakas to have their names inserted in the sample ballots.

The local bosses owe no loyalty to GMA. They join either of the two government parties for a share of the pork barrel, PAGCOR (Philipping Amusement and Gaming Corporation) funds, and other funds raised by President Arroyo's husband, etc.; or just to dissuade the government from extending financial support to their opponents.

ESJ: If the current electoral system cannot be salvaged anymore, what alternatives are there for the nationalist, progressive movement short of mass

agitation and action? Do you think the party-list

system is working, given its marginality and

vulnerability to subversion by GMA fronts? What other alternative

political channels are there, or should be

constructed, for represeing the people's will?

FN: Frankly, I'm not keen about impeachment. Impeachment is a constitutional procedure. Within this framework, impeachment means replacing GMA with Vice President Noli de Castro! Our concern in Laban ng Masa is not limited to regime change; we want a regime change that paves the way to system change. Regime change through impeachment will just preserve the system of elite rule.

We believe that system change is possible only if GMA is removed through extra-constitutional means: a combination of popular uprising and a military revolt. Fundamental reforms can only be adopted and put into effect by a transitional revolutionary government. By this we mean a government unencumbered by the laws that the elite-dominated congress has enacted to preserve the existing system. We cannot imagine this Congress to pass a genuine agrarian reform law, repudiate foreign debt, reverse the neoliberal policies, revamp the civil and military services, etc.

In 1986 the Constitutional Commission appointed by President Aquino asked the UP Law Center to form a series of study groups. I was a member of the study group on the legislative assembly, with Haydee Yorac as chair. I was the strongest exponent of proportional representation. The party list system is supposed to be a variant of proportional representation. But the enabling act Congress passed to implement the party list subverted the essence of proportional representation. It is designed to force the progressive parties to break up into smaller groups since no party can have more than 3 party list seats. The Supreme Court (the Panganiban formula) further undermined the concept of proportional representation. In short, the party list is not working the way it was intended.



ESJ: The Arroyo regime has been roundly condemned

worldwide for massive human rights violations:

extrajudicial kilings, abductions (the Jonas Burgos

abduction seems to test the response of the urban

middle stratum to this kind of criminal repression).

How much longer can the people take this carnage and

brutalization? Is the Arroyo regime callous to

international opinion? Will this practice continue up

to 2010? And will the reformist elements within the

AFP make a difference?

FN: I am sorry that the extrajudicial murders and abductions seem to provoke more outrage abroad than in the Philippines. They are being condemned by media and all Left groups, but the public outrage is far from what the murder of Ninoy Aquino (husband of ex-president Corazon Aquino) provoked. Even the abduction of two UP students failed to arouse the campus. Not like during the First Quarter Storm [the UP student rebellion against the Marcos regime in 1970].

The reformist elements of the AFP are just as perplexed, although they suspect that Gens. Tolentino, Palparan and Esperon are in the know. They have made their own investigations. Their theory is that this is a special operations masterminded by Bert Gonzalez using ordinary criminals and ex-military men who are expendable, i.e., they can be eliminated without a trace. Kung mga regular soldiers ito, tiyak na ma-trace nila. [If they were regular soldiers, they can be traced and identified.]



ESJ: What is LABAN NG MASA's prognostication for the

time between now and the presidential election of

2010, if the Constitution has not been changed? People

have read your program for a "transitional

revolutionary government." What are the prospects for

this after the May 2007 elections?

FN: Without "fundamental reforms" to clip the power and privileges of the elite and empower the masses, elections will continue to provide a democratic façade for an essentially oligarchic system. We believe that elections should be suspended during the transition period. The trapos [traditional politicians] should be consigned to the sideline as the transitional revolutionary government implements its reform agenda. [End of Interview]

The Lull Before the Storm

Nemenzo remains confident that with the victory of opposition candidates, the prospect for a political settling of accounts has improved. After being proclaimed a winner in Senate race, Trillanes has called for an official investigation of AFP accountability for the horrendous human-rights violations, primarily the extra-judicial killings and abductions of over a thousand Filipino citizens since the start of Arroyo's presidency in 2001. As I have noted, several military officers have expressed willingness to cooperate with him in documentation and evidence. Recently, Human Rights Watch, together with other bodies such as the World Council of Churches, Amnesty International, Asian Human Rights Commission, and the National Council of Churches in the Philippines (see their documented paper "Let the Stones Cry Out" furnished to Senator Barbara Boxer and the U.S. State Dept., prompting Rep. Ellen Tauscher of California to advise Arroyo to "move quickly" in prosecuting the malefactors), have reiterated the State's accountability for the outrageous killings. All these groups concurred with UN Special Rapporteur Philip Alston's findings in his March report to the UN Human Rights Council. The gist of Alston's report is that the Arroyo government's counter-insurgency schemes and involvement with the Bush's neoimperial strategy of the "global war on terror" are responsible for the historically unprecedented crimes of murder, torture and fear that the Filipino people have experienced in the last decade. For this reason, KARAPATAN has called on the United Nations not to renew the Arroyo government's members in its Human Rights Council (Press Statement, May 11).

Imported or Homegrown Fascism?

Responding to a comment by the European Commission's assessment mission that the government's wretched handling of political killings and kidnappings will jeopardize investments and aid from Europe, the Arroyo regime promised to make its counterinsurgency program "more sensitive" to human rights. That program, known as Oplan Bantay Laya 1 and 2, was designed to "neutralize"—liquidate—members of legal nationalist organizations such as BAYAN and party-list groups Bayan Muna, Anak Pawis, and Gabriela Woman's Party which are regarded as "communist fronts," or "enemies of the state" as evidenced in the AFP "Order of Battle" and propaganda documents like "Knowing the Enemy"—both have been cited by Alston in his report to the UN Human Rights Council.

To implement this fascistic, authoritarian stand, the regime will begin to implement the Human Security Act, or Anti-Terrorism Bill (ATB) on July 15. Patterned after the USA Patriot Act and the Military Commissions Act of 2006, the local ATB will legitimize a de facto martial law (as Senator Jamby Madrigal asserted in her press statements; see Senator Madrigal's official Senate Website) and sanction more killings, torture and abductions of civilians. Among the awesome if not terrifying provisions to be applied are the detention of suspected terrorists without charge—rebellion or political dissent, similar to Nemenzo's public stand elaborated here, is now to be treated as "terrorist offense"; surveillance, wiretaps, and freezing of personal assets of suspects, 40 years imprisonment for those found guilty.

What is most dangerous to the Philippine Constitution, and to human rights in general (as embodied in government-ratified UN Charter and UN Covenant treaties) is the vague and overly broad definition of "terrorism" and the unlimited, arbitrary jurisdiction of State organs that will define what is terrorist. UN Special Rapporteur Martin Scheinin, the International Commission of Jurists, Senator Jamby Madrigal in her paper "Legislating Insecurity Through State Terrorism," 5 December 2006, accessible through her Senate Website), Professor Harry Roque of the University of the Philippines, and numerous civil-society organizations have registered similar objections to this draconian law (I recommend BAYAN's excellent brief, "The Anti-Terrorism Act: Recipe for Undeclared Martial Law, accessible in its Website). It is bound to gut the fundamental liberties mandated by the Constitution and UN treaties, but more reprehensibly it will prolong the authoritarian, corrupt and illegimate Arroyo presidency.

But as the logic of all historical situations evince, this repressive trend will necessarily generate its contradiction: more intense and widespread democratic mobilization, a higher level of resistance to oppression and exploitation, and a more determined popular insurgency. Whatever it does, the U.S.-Arroyo regime is doomed—let us all persevere and act with hopeful cunning; patience is a revolutionary virtue, right? (see my previous article http://mrzine.monthlyreview.org/sanjuan180207.html>.) I conclude with a comment by the AFP's chief nemesis, Jose Maria Sison, the founding political chair of the Communist Party of the Philippines now exiled in Holland and branded by the US State Department as a "terrorist"—both the Party and its armed wing, the New People's Army, were labeled as "terrorist" by the State Dept. after the September 11, 2001 attack. Sison responded to a Pinoy Weekly newspaper reporter's question about the impact of the ATB after July 15: "The ATB will be a licence for the US and Arroyo regime to further increase and expand even its violations of human rights. The regime will use this license to suppress the broad opposition by listing parties, organizations and progressive leaders as so-called terrorists, impose punitive sactions, violate democratic rights and fabricate charges against revolutionary forces and the legal opposition. The ATB will also be used by the US as a license to increase and expand its bloody intervention and encroachment on the national sovereignty and territorial integrity of the Philippines" (access Pinoy Weekly July 3 website).



E. SAN JUAN, Jr. was recently a fellow of the Rockefeller Foundation Study Center at Bellagio, Italy, and Fulbright professor of American Studies at the Katholieke Universiteit Leuven, Belgium. He received his graduate degrees from Harvard University and has taught at several universities in the U.S. and abroad. He is the recipient of numerous awards from MELUS, Association of Asian American Studies, Myers Human Rights Center, and the Philippine Cultural Center. His forthcoming books are: In the Wake of Terror (Lexington Books), US Imperialism and Revolution in the Philippines (Palgrave Macmillan) and Balikbayang Sinta: An E. San Juan, Jr. Reader (Ateneo University Press).


Report this post as:
Local News

More Pix: "Families Belong Together," Pasadena J02 12:16PM

"Families Belong Together" March, Pasadena J02 12:08PM

Short Report on the Families Belong Together Protest in Los Angeles J30 4:26PM

Summer 2018 National Immigrant Solidarity Network News Alert! J10 11:58PM

Watch the Debate: Excluded Candidates for Governor of California M30 10:20PM

Change Links June 2018 posted M28 12:41AM

The Montrose Peace Vigil at 12 Years M22 1:01PM

Unity Archive Project M21 2:42AM

Dianne Feinstein's Promotion of War, Secret Animal Abuse, Military Profiteering, Censorshi M17 3:22PM

CA Senate Bill 1303 would require an independent coroner rather than being part of police M10 2:08PM

Three years after OC snitch scandal, no charges filed against sheriffs deputies M10 1:57PM

California police agencies violate Brown Act (open meetings) M02 1:31PM

Insane Company Wants To Send Nuke Plant Waste To New Mexico A29 4:47PM

Change Links May 2018 A27 1:40AM

Worker-Owned Car Wash on Vermont Closed A26 10:37PM

GUIDE TO REBEL CITY LOS ANGELES AVAILABLE A12 5:39PM

lausd whistle blower A10 11:58PM

Website Upgrade A10 3:02AM

Help KCET and UCLA identify 60s-70s Chicano images A04 1:02PM

UCLA Luskin: Casting Youth Justice in a Different Light A02 11:58AM

Change Links April 2018 A01 11:27AM

Nuclear Shutdown News March 2018 M31 6:57PM

Join The Protest Rally in Glendale on April 10, 2018! M29 7:00PM

Spring 2018 National Immigrant Solidarity Network News Alert! M19 2:02PM

Anti-Eviction Mapping Project Shows Shocking Eviction Trends in L.A. M16 5:40PM

Steve Mnuchin video at UCLA released M15 12:34AM

Actress and Philanthropist Tanna Frederick Hosts Project Save Our Surf Beach Clean Ups M06 12:10PM

After Being Told He's 'Full of Sh*t' at School Event, Mnuchin Demands UCLA Suppress Video M02 11:44AM
More Local News...
Other/Breaking News

Behind the scenes at fbi National Academy J20 2:47PM

Treasury Takes Aim at Shell Companies J20 11:18AM

Paraphysique de l'intelligence J20 9:08AM

Oklahoma GOP Senator Jim Inhofe's Bloody Record J20 4:01AM

Globalization: hope on the horizon despite Fake Liberals. J20 3:41AM

Sorry President Trump,Ted Cruz Texas Judicial System,is Worse Than Many Shithole Countries J19 4:49PM

The Shortwave Report 07/20/18 Listen Globally! J19 4:33PM

3 Essential Videos J19 3:53AM

The System Question as a Survival Question J18 8:54PM

"Animaniacs in Concert!" Starring Voice Legend Rob Paulsen J18 2:41PM

Nation's Largest Voting Machine Co., ESS, Admits Lying Re Having Installed Remote Control J18 11:55AM

Du pain et des jeux J18 9:53AM

Fbi joins with Facebook to remove this report J18 7:08AM

Paraphysique de martyrologie J17 8:00AM

Asian Countries:Cambodia, Vietnam, N. Korea do not permit unlawful immigration J16 8:06PM

Children Incorporated Earns 4-Star Rating on Charity Navigator J16 11:24AM

Democratic Socialists of America J14 4:57PM

Leonard Peltier Non Violent Native American Political Prisoner since 1970's J14 4:18PM

Paraphysique miscellanées de l'aggiornamento J14 12:54AM

Actress and Philanthropist Tanna Frederick Hosts Project Save Our Surf Beach Cleanup J13 4:14PM

FBI Investigated LA County Sheriff Baca,Why Not Hank Skinner's Persecution? J13 3:52PM

Updated Partial List Of Famous Vegetarians, Vegans, & Fruitarians J13 2:59PM

The Shortwave Report 07136/18 Listen Globally! J12 4:36PM

Social Policy as Social Infrastructure J12 3:38AM

Vol I: 84 Varieties Of GOP Election Fraud J12 1:50AM

Texas Can Call it An Execution,But It is A State Sponsored Murder of Hank Skinner.. J11 6:48PM

June 2018 Honduras coup update J11 3:35PM

Maria Estrada doubles down on racist support J11 1:40PM
More Breaking News...