printable version - js reader version - view hidden posts - tags and related articles

by Digery Cohen Sunday, Feb. 11, 2007 at 1:43 AM
digerycohen@yahoo.co.uk
and the young folks wished them well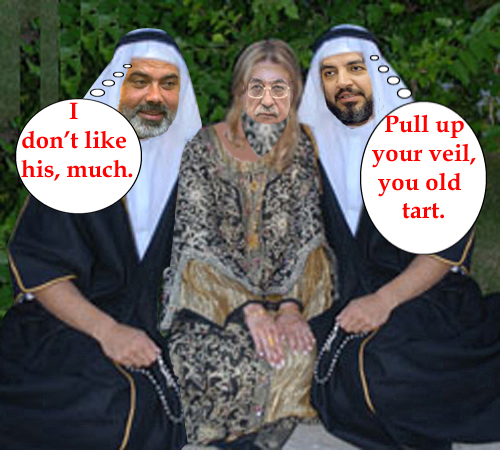 wedding10.jpg, image/jpeg, 500x450
It was a middle-aged wedding

And the young folks wished them well.

Abdullah, the outraged father, found Abbas cavorting the Israeli whoremasters and their US pimps and insisted he marry the good Muslim boys Mashal and Haniyeh.

What took so long?

It was the Aryan Persian Shi'a hoards at the gates of Mecca.

The Israelis and their Gringos have been rampaging around the Middle East and Abdullah said nothing.

Abdullah took all kinds of insults until he saw his own kingdom in danger.

Now he has decided to take action.

He gave the Sunni resistance in Iraq the anti-aircraft missiles.

He has now moved to settle the Israeli organized Palestinian civil war.

There will be no recognition of Israel, acceptance of former agreements, nor renunciation of resistance in the face of Israeli terror and violence.

Putin has joined Abdullah in his efforts because it is now seen that Bush and his running dog, Blair, are finished.

Abbas may have a glum face but he has to do what he has to do.

Otherwise he would be dust.

There is not much to be said for Abdulla and his gang but when they act, they act.


Report this post as: