printable version - js reader version - view hidden posts - tags and related articles

by Teopiltzin Friday, Nov. 04, 2005 at 9:06 PM

From WCW website: "--Montebello HS: all week long, students have been wearing WCW armbands. Today, 40 students didn't go to school but gathered close by the school and had a march down Whittier Blvd. in ELA, carrying signs and chanting "Ya Basta" "Fuck Bush" "Bush Lies, 1000s Die" "Queremos Paz, Quermos Justicia." Then they got on buses to go to Alvarado; when they told the bus driver what they were doing, she let them all ride for free."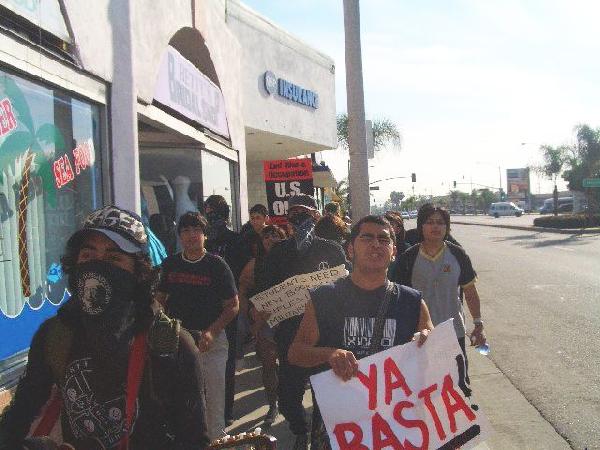 fightwarnotwars006.jpg, image/jpeg, 640x480

error

Report this post as:


by Teopiltzin Friday, Nov. 04, 2005 at 9:06 PM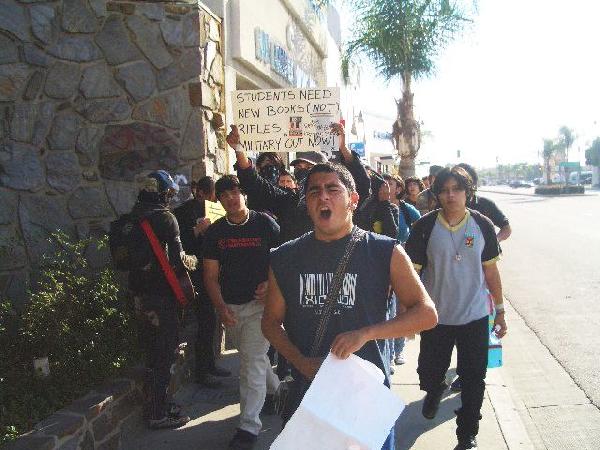 fightwarnotwars007.jpg, image/jpeg, 640x480

error

Report this post as:


by Teopiltzin Friday, Nov. 04, 2005 at 9:06 PM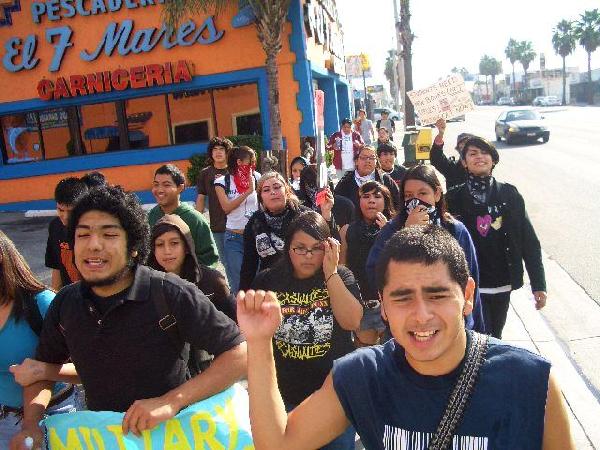 fightwarnotwars008.jpg, image/jpeg, 640x480

error

Report this post as:


by Teopiltzin Friday, Nov. 04, 2005 at 9:06 PM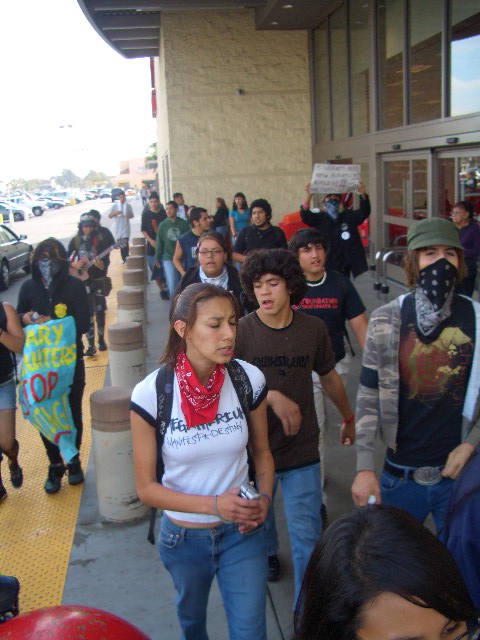 fightwarnotwars013.jpg, image/jpeg, 480x640

error

Report this post as:


by Teopiltzin Friday, Nov. 04, 2005 at 9:06 PM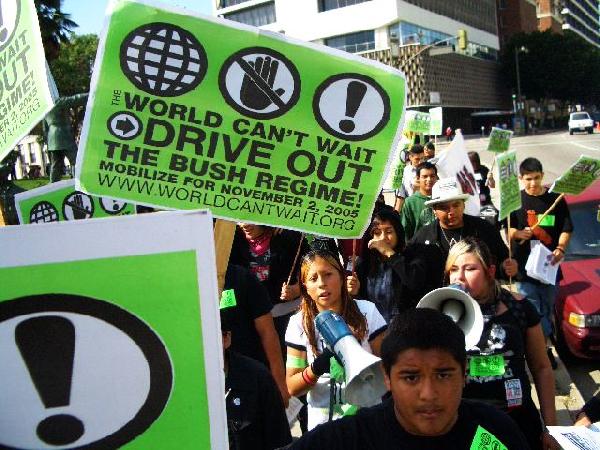 fightwarnotwars019.jpg, image/jpeg, 640x480

error

Report this post as:


by Teopiltzin Friday, Nov. 04, 2005 at 9:06 PM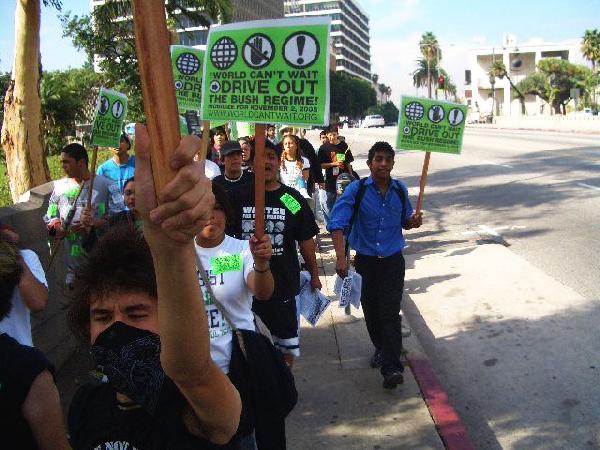 fightwarnotwars021.jpg, image/jpeg, 640x480

error

Report this post as:


by Teopiltzin Friday, Nov. 04, 2005 at 9:06 PM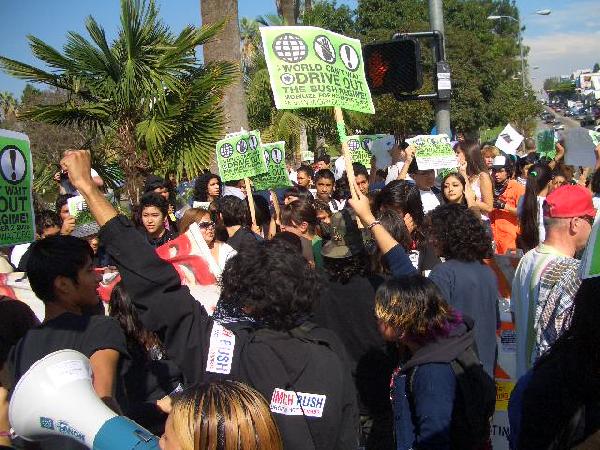 fightwarnotwars024.jpg, image/jpeg, 640x480
error
Report this post as: