by Duane J. Roberts Sunday, Jul. 31, 2005 at 5:20 AM
duaneroberts92804@yahoo.com
The photograph below shows "Baldy," "Dixieland_Delight," and "Konkwista88," with other reputed neo-Nazi skinheads and white supremacists who attended the anti-monument rally in Baldwin Park, California on Saturday, June 25, 2005. "Advocate" is the tall, older man in the back wearing a grey cap. This photograph reportedly was taken on the same day, possibly at the Santa Fe Dam Recreation area in the San Gabriel Valley.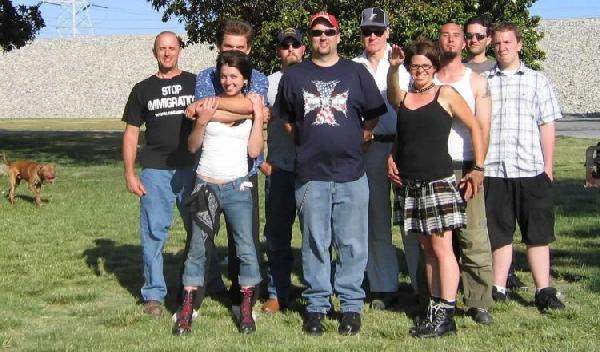 bp1.jpgwtdudp.jpg, image/jpeg, 750x441
For full article, please see "SOS, Neo-Nazis & White Supremacists (1/4)" on this website.