printable version - js reader version - view hidden posts - tags and related articles

by Duff Saturday, Dec. 28, 2002 at 5:40 PM

Activists occupy old growth while Pacific Lumber liqudates Northern California's coastal temperate rainforest.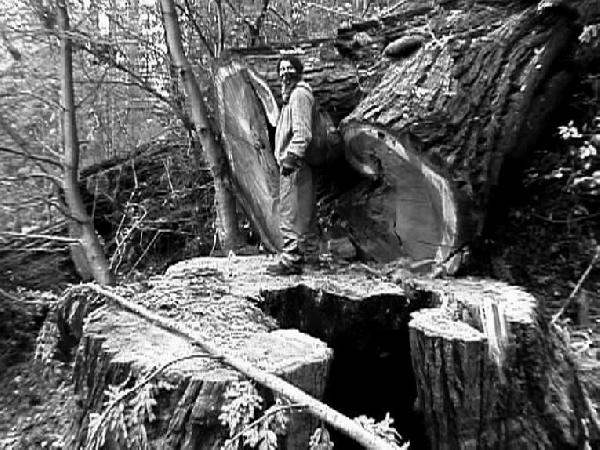 dead_omar_bw_2.jpg, image/jpeg, 765x574

Tree-sits have been ongoing in Humboldt County as Pacific Lumber, owned by Charles Hurwitz and Maxxam Corp. of Houston, continues their relentless assault on the last, best unprotected old growth forests.

Faced with lawsuits charging years of unlawful behaviour, Pacific Lumber company has been furiously liquidating old growth redwoods in Grizzly Creek, Nanning Creek and old growth Douglas Fir on Rainbow Ridge in the Mattole Watershed. The Corporate bought-off/appointed government agencies in Sacramento (CDF & DFG) continues to rubber stamp timber harvest plans and "release" endangered species habitat (Type "E") for the company to destroy.



Report this post as:


by Duff Saturday, Dec. 28, 2002 at 5:40 PM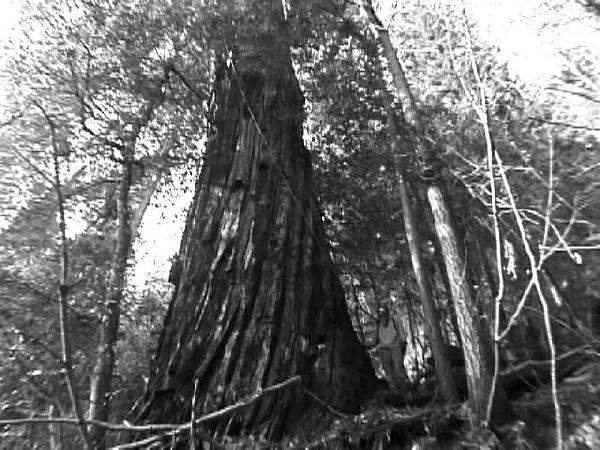 zen_still_stands_bw_2.jpg, image/jpeg, 640x480

This giant redwood, named Zen was first occupied by tree-sitters last spring, but was then temporarily safe from April - Sept, during nesting Season for the Marbled Murrelet. Once the nesting season ended, Dept of Fish & Game said it was fine to go in and liquidate this rare and endangered habitat.

Tree-sitters have re-occupied Zen and another large redwood next to it, but many large trees around it were cut down last week, and the logging is ongoing.

Report this post as:


by Duff Saturday, Dec. 28, 2002 at 5:40 PM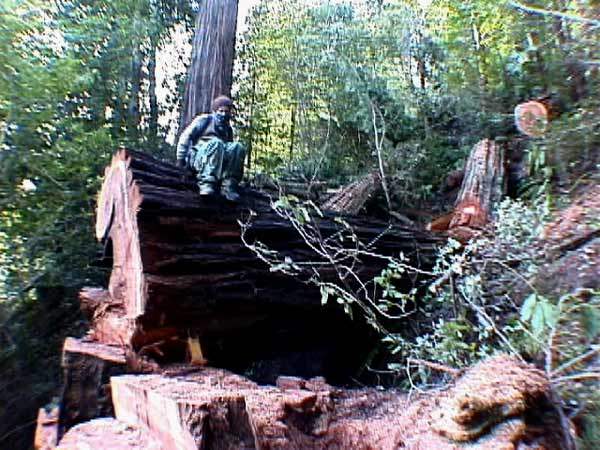 fedyonphatty_2.jpg, image/jpeg, 600x450

Unfortunately it's not possible to have sitters in every tree, at least not with the limited resources and limited volunteer activists needed. Ground support and donations are desperately needed for the Tree-sits that remain.

Report this post as:


by Duff Saturday, Dec. 28, 2002 at 5:40 PM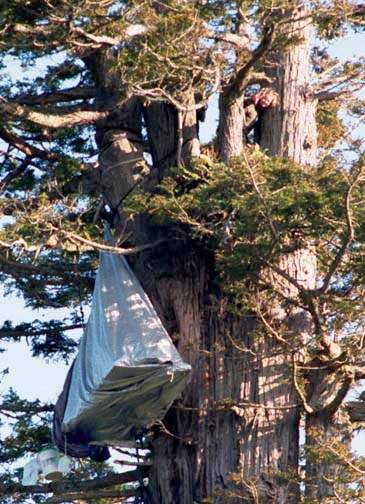 remedy_near_platform.jpg, image/jpeg, 365x504
In Freshwater CA (near Arcata), Remedy has been sitting in this redwood named Jerry for over 8 months, non-stop. There are several other tree-sits in her vicinity, including Wren who has sat for over 6 months non-stop in a tree next door.
Report this post as: