by Latuff Sunday, Oct. 06, 2002 at 5:43 PM
latuff@uninet.com.br
Seeing the new movie of Michael Moore, "Bowling for Columbine", this idea came to my mind. I just sent a message to him expressing my support to his honest and courageous views. This cartoon was made specially for ya, Michael...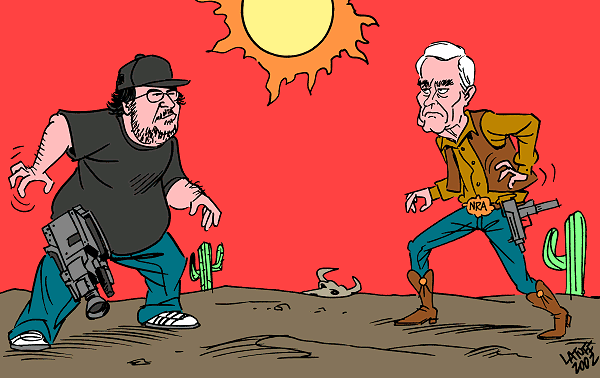 moore.gif, image/png, 600x378